Cuba, COVID-19, and the importance of community

Students experienced Cuba, just as the pandemic changed everything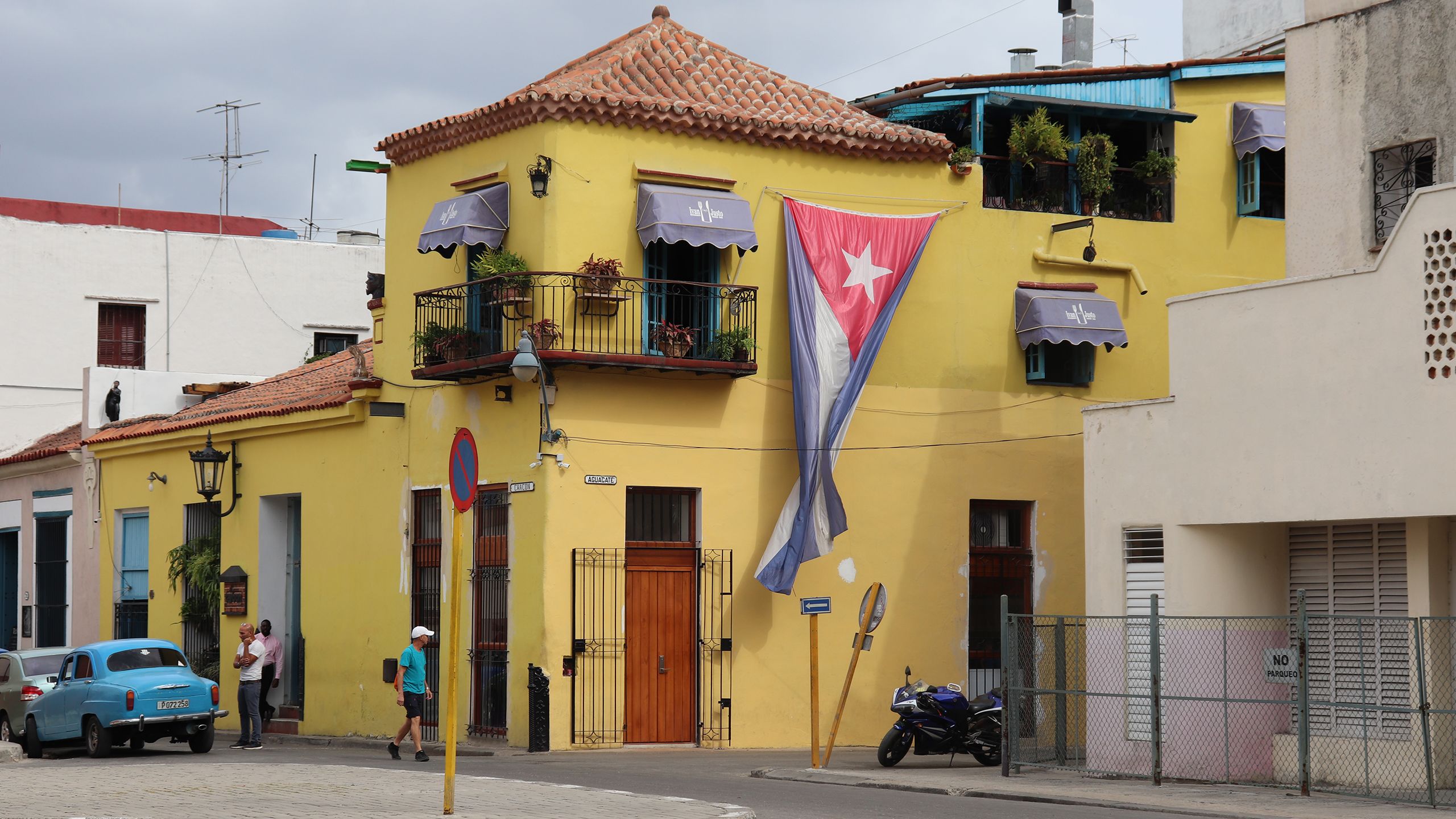 The first weeks of March 2020 were tense in Georgia as the COVID-19 pandemic impact became clearer.
Fourteen Oxford College students had the chance to visit Cuba before the island nation reported cases and closed its borders.
Bridgette Gunnels, assistant professor of Spanish, left Atlanta on March 7 with the student group headed to Havana. They planned to complete the week-long course-related travel component of the Spanish course "Evolution of Revolution." Following are excerpts from Gunnels and some of the students about their experiences in Cuba.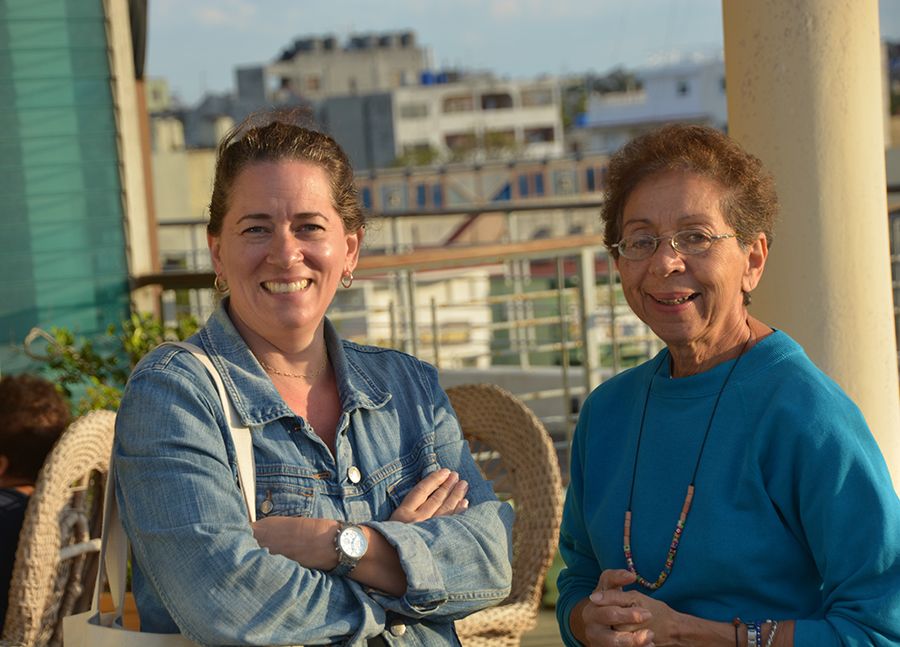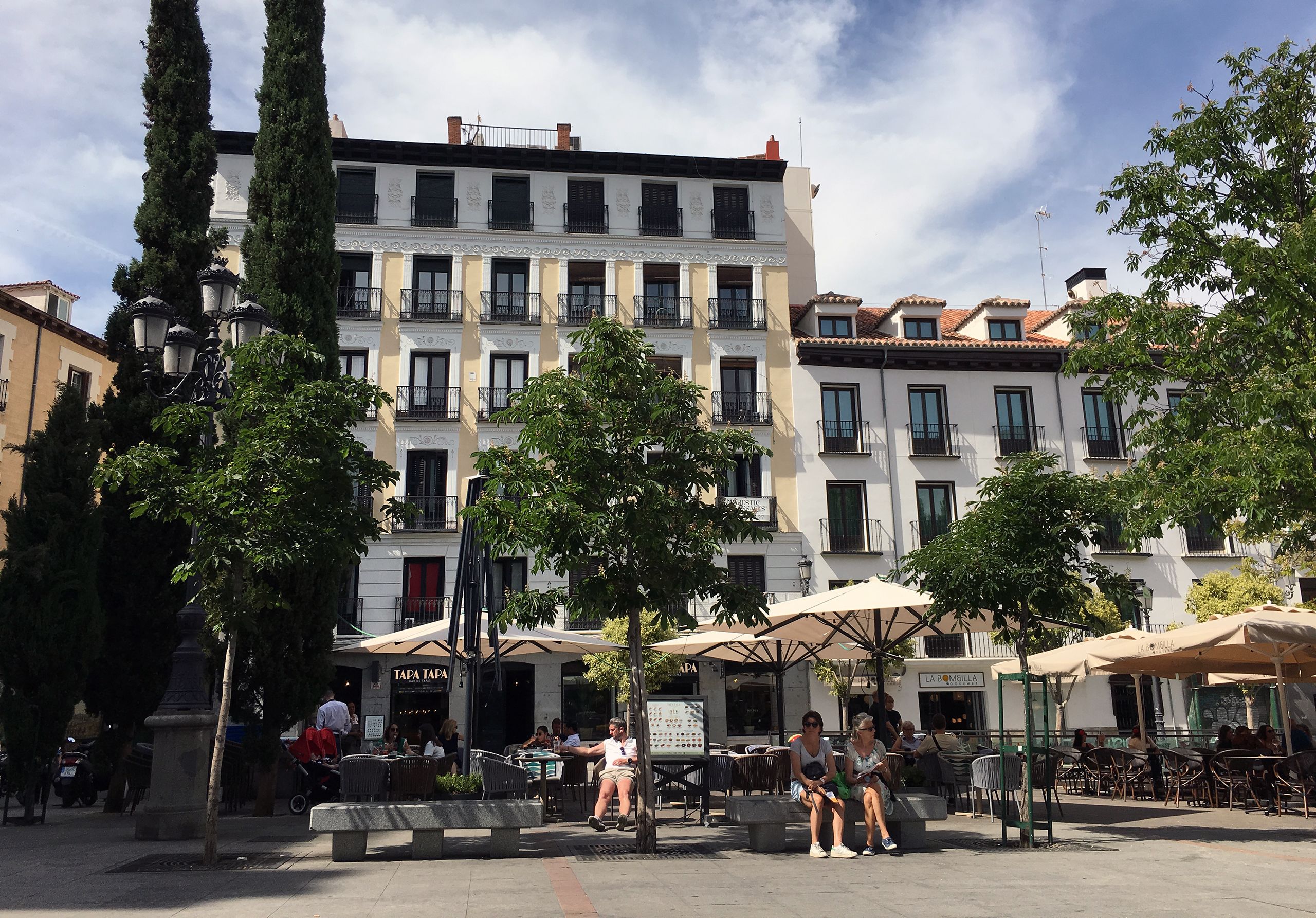 Adelante. Or, let's keep moving.
Bridgette Gunnels:
"On the ground, our days are full with various speakers that span a range of topics, from sociologists and literary scholars who give first-hand accounts of living through the Mariel Boatlift to understanding Havana during the Special Period of Peace, to members of the original Literacy Brigade, one of the Revolution's tools to meet goals of national literacy. We meet with local musicians, Cuban playwrights, and professors who are working with all facets of contemporary Cuban society – even small-business owners, (cuentapropistas)."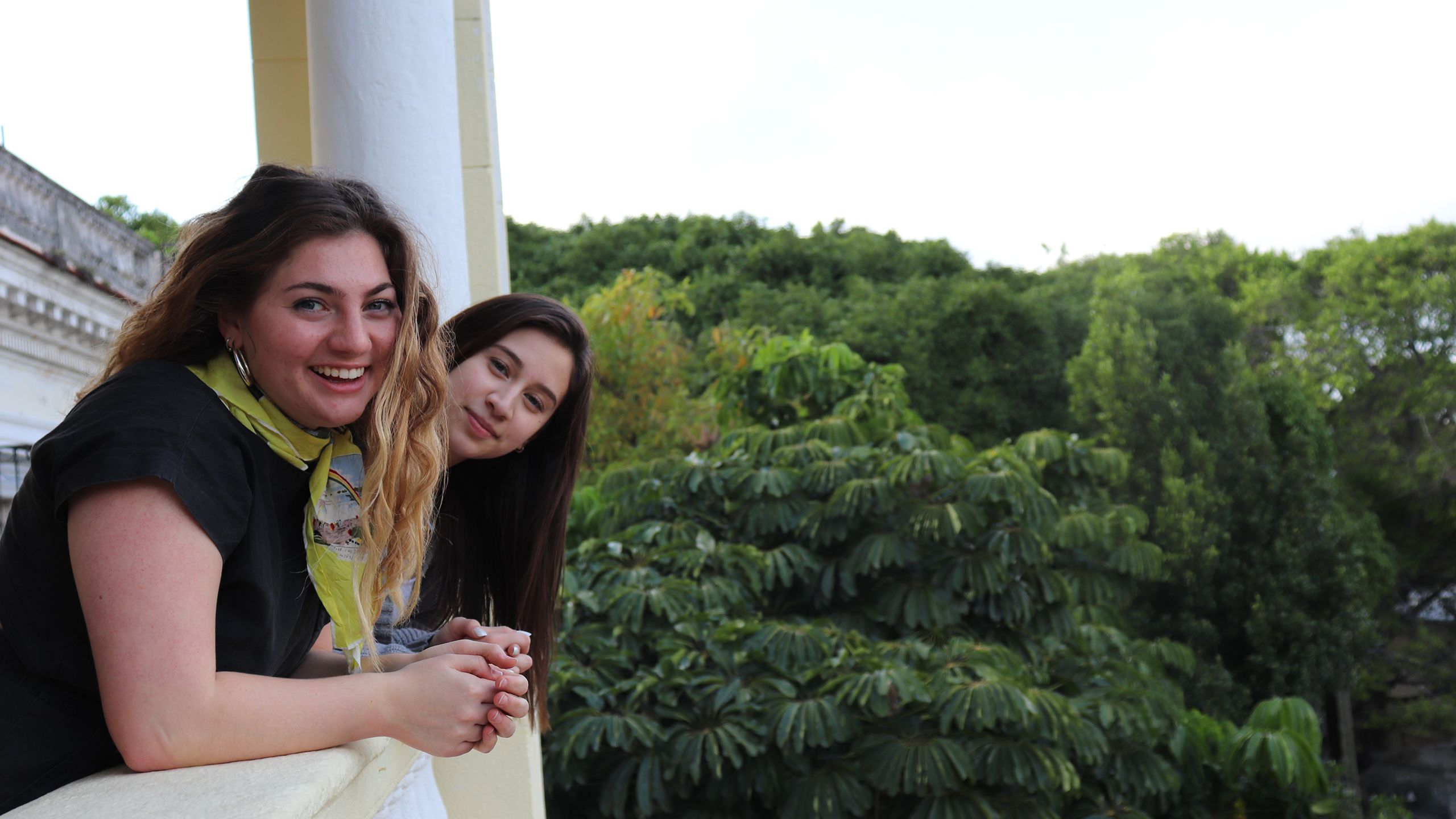 "We walked. And walked. We talked about the lines at the bodegas. We looked at the empty shelves and talked about the ration system, we talked about the black market, the unique way supply and demand works in a situation like the one we witnessed.
"We slept on buses, waited anxiously through checkpoints. But mostly we focused on what was in front of us. We had limited time in this place with these people: we needed to stay the course. Reality hit on Wednesday of our week, when the seriousness of the medical situation back home crystallized."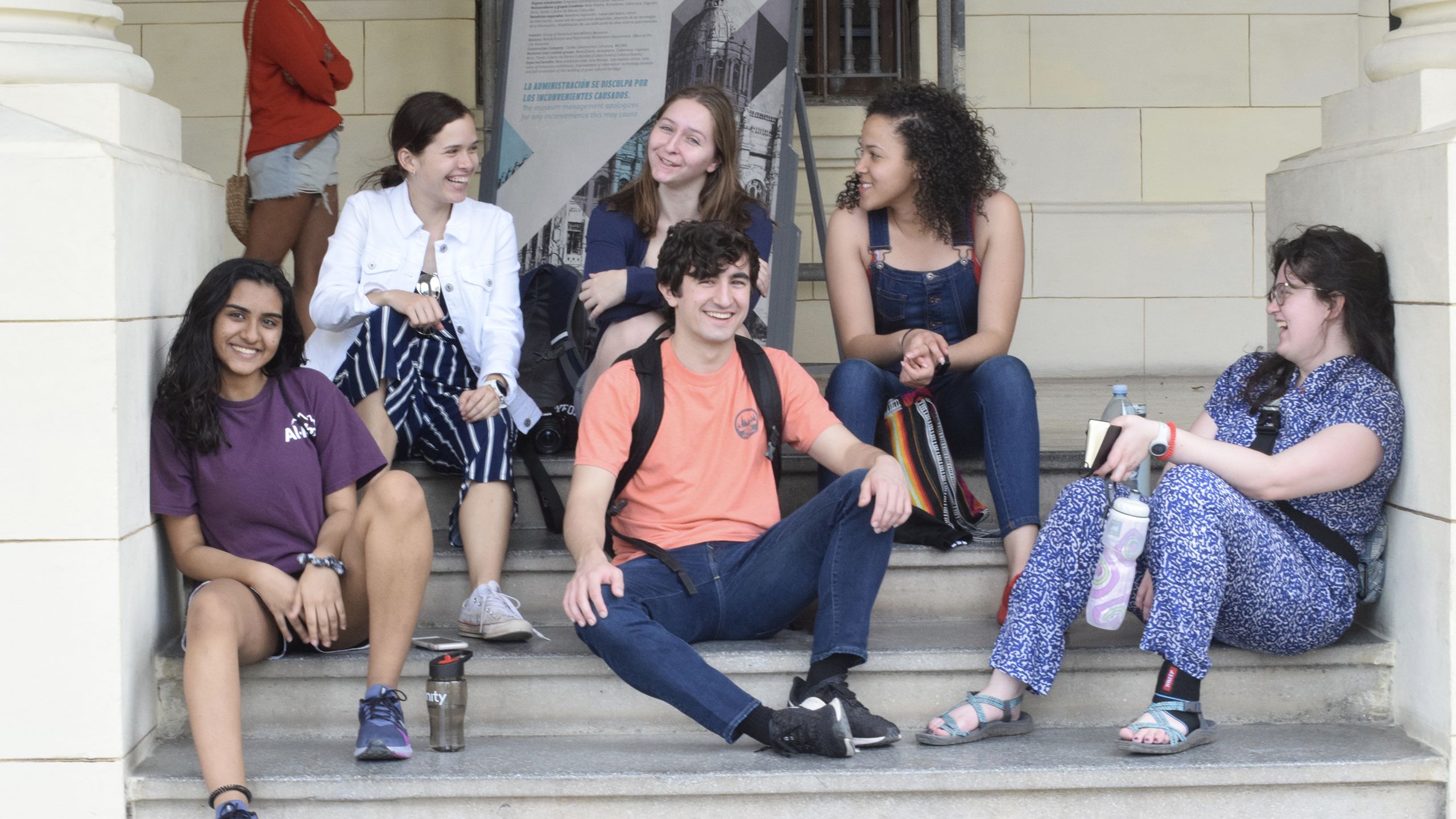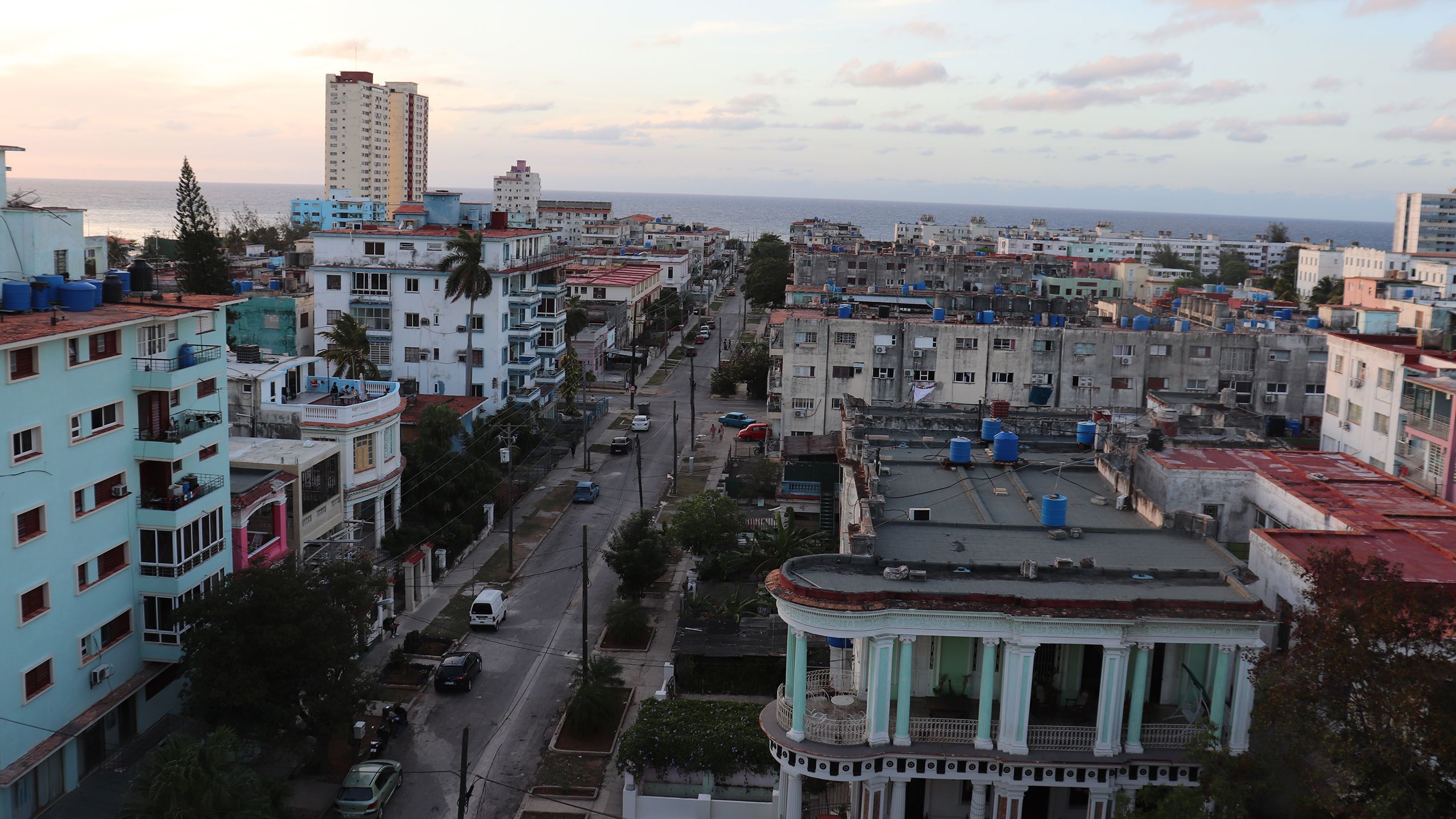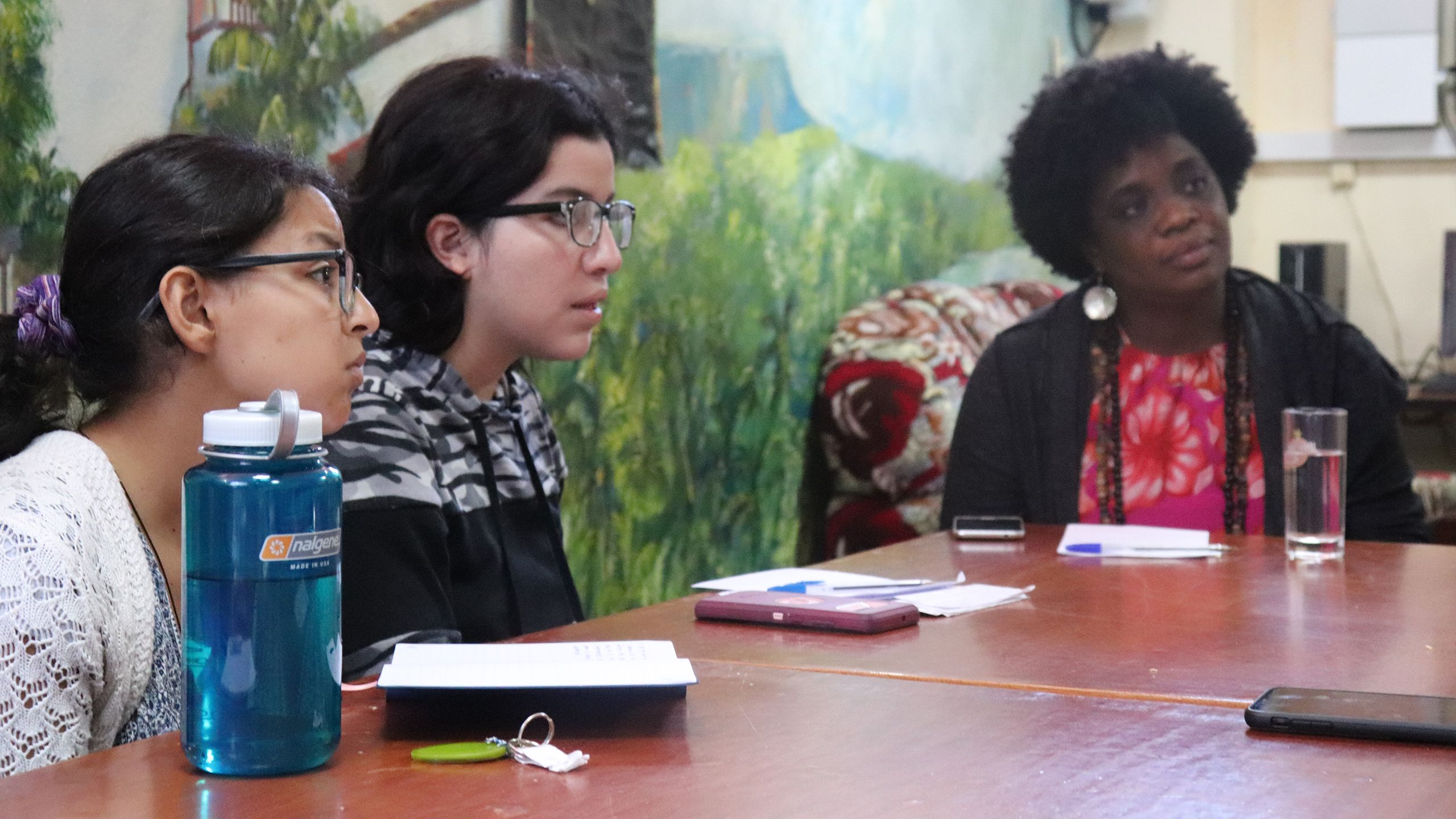 Shaheen Pirani, an Oxford continuee and Emory College junior from Atlanta majoring in economics and mathematics:
"While our classroom time had heavily emphasized themes of 'home' and 'exile' in relation to the Cuban/Cuban-American experience, speaking to Cubans about their conception of home gave us food for thought.
"A particular experience stands out: during our trip to the 'Habitar el gesto' project, we spoke with trade school students who were approximately our age. They joked about how happy they would be to trade places with us – to return to the United States and leave Cuba behind. Throughout our conversation, it became evident that the patriotism that Cuba often boasts was not present with this cohort at all. They were tired of their home and looked to the outside."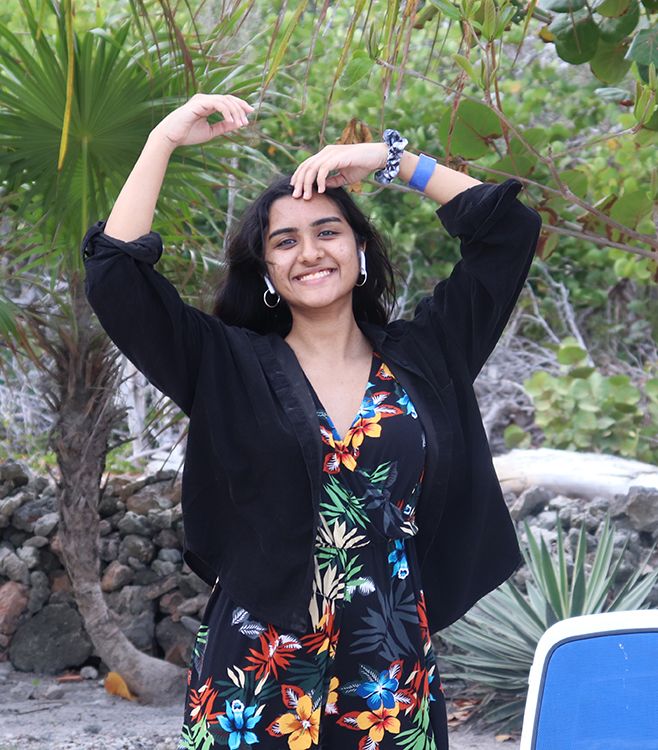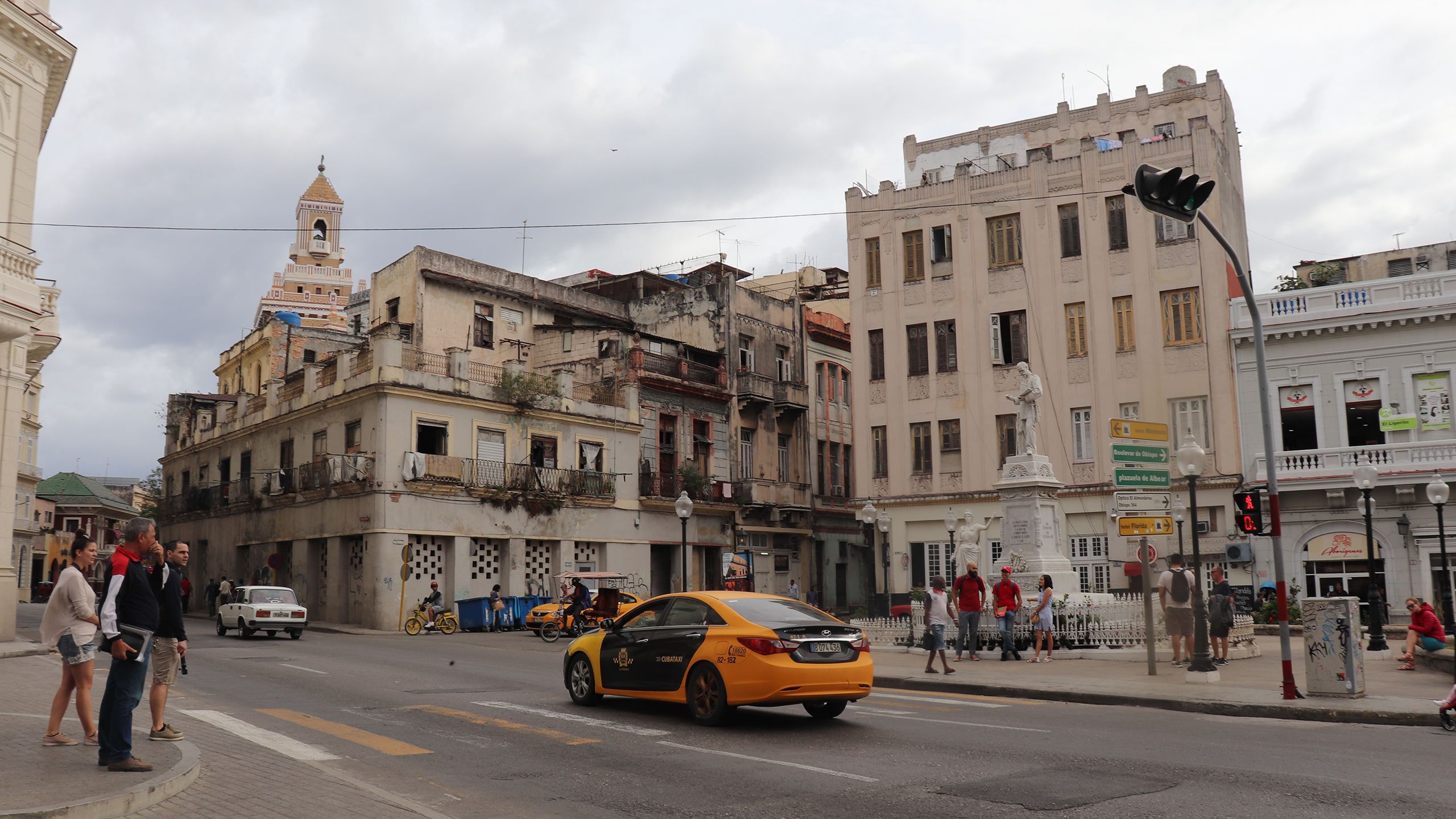 They're sending us home when we get back to Atlanta.
Bridgette Gunnels:
"The Emory students traveling with me were experiencing Cuba with limited WiFi-access, mostly taking advantage of the signal at a hotel up the block from the residence, or when we would happen upon a hotspot in one of the areas around town.
"On the night Emory University announced the closure of the physical school for the remainder of the semester, a number of the students were up at the hotel. The email hit their inboxes simultaneously, and ironically, a typical Cuban apagón (blackout) hit at the same time, plunging the hotel common area into darkness."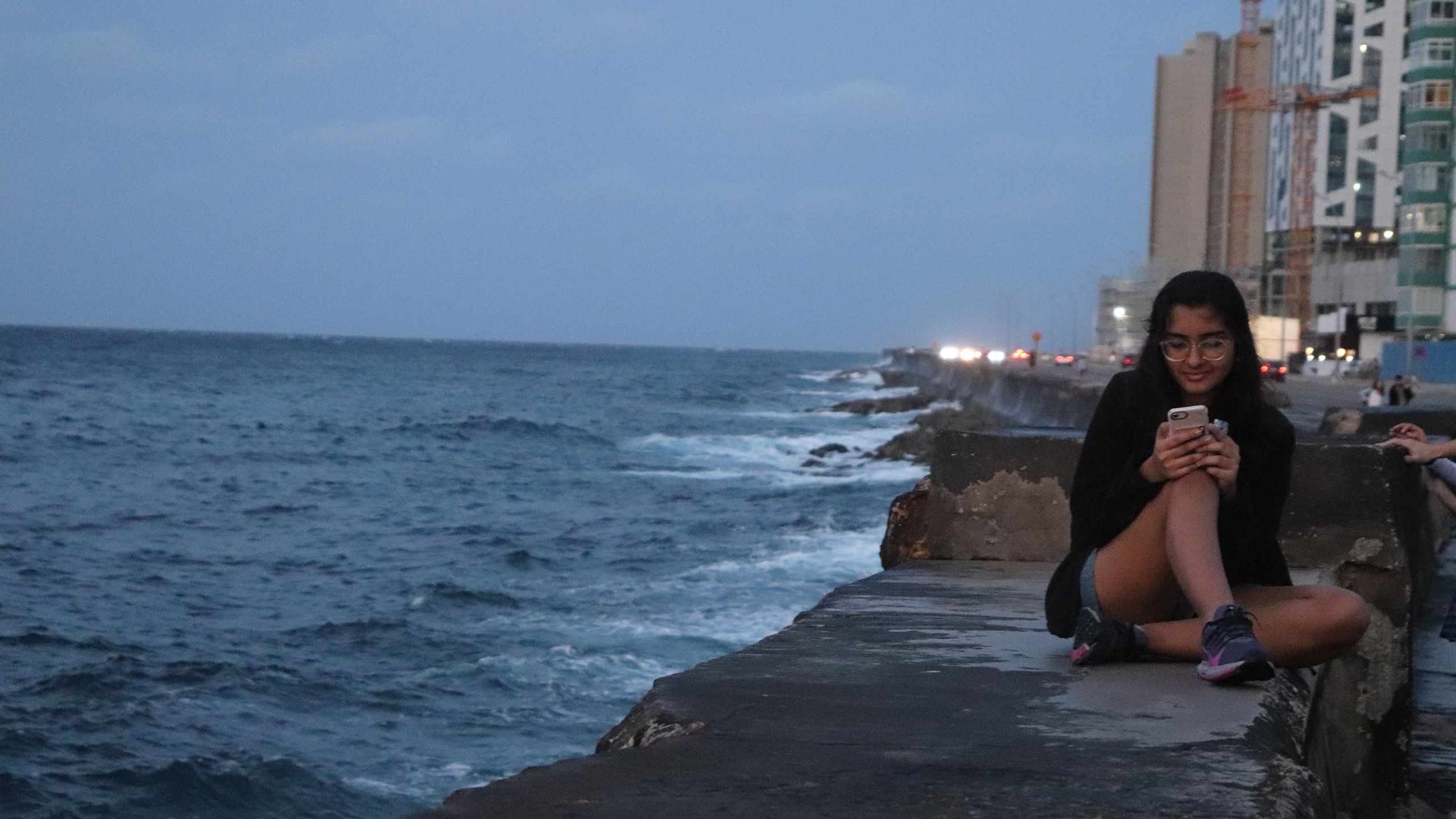 Madison Martin, an Oxford continuee and Goizueta School of Business junior from Peachtree City, Ga., majoring in creative writing and business:
"We had split into separate groups to hunt for WiFi, but we all ended up at the same hotel, spread out across the lobby. I had already used the majority of my WiFi trying to talk to my parents, grandparents, and friends back in the states. I was sitting next to Hannah, and her energy shifted. She showed me the email, and I frantically went from group to group with the only coherent thing coming out of my mouth resembling 'check  email.'
"We all ended up gathering in the bar area and I ended up reading the email out loud to everyone. We were not being quiet, but I don't think that we cared. Our whole world had just changed. That day, I had bought a domino set, and I played with it as I let the tears stream down my face. All of these expectations about my last semester at Oxford haunted me."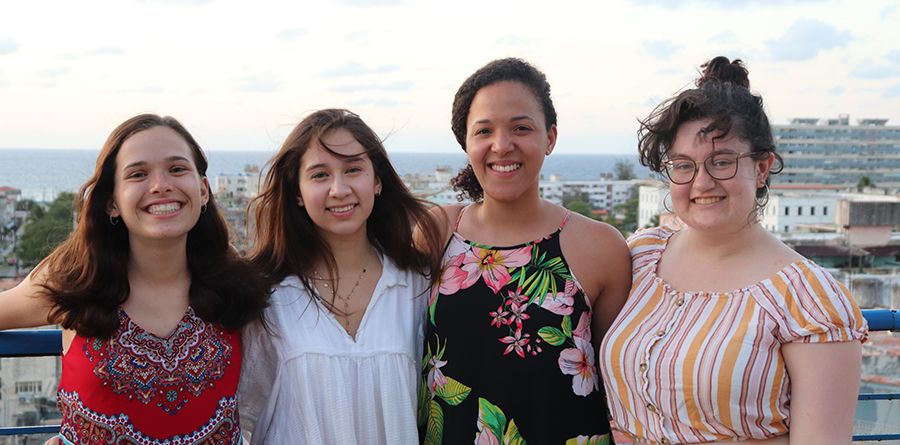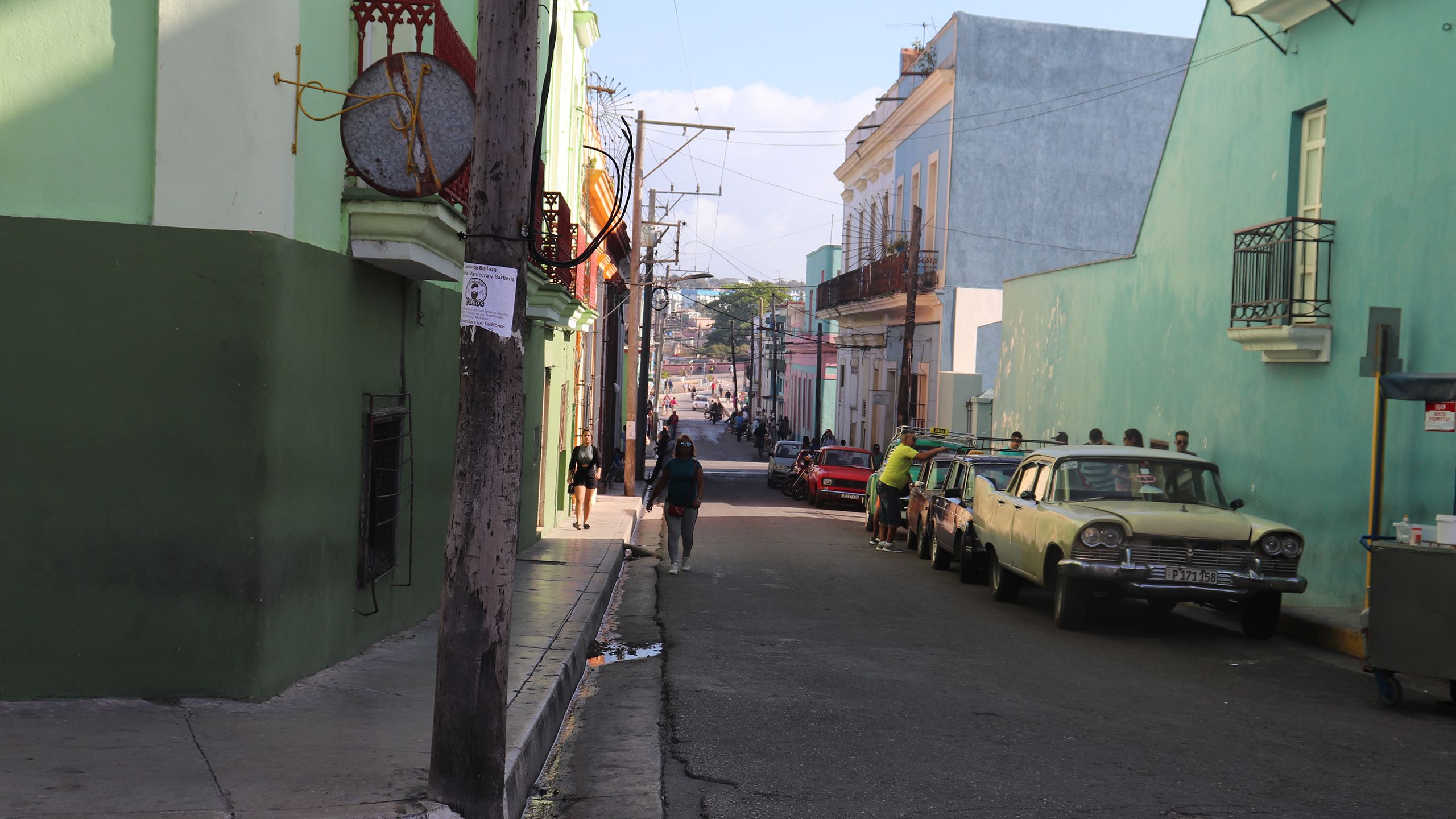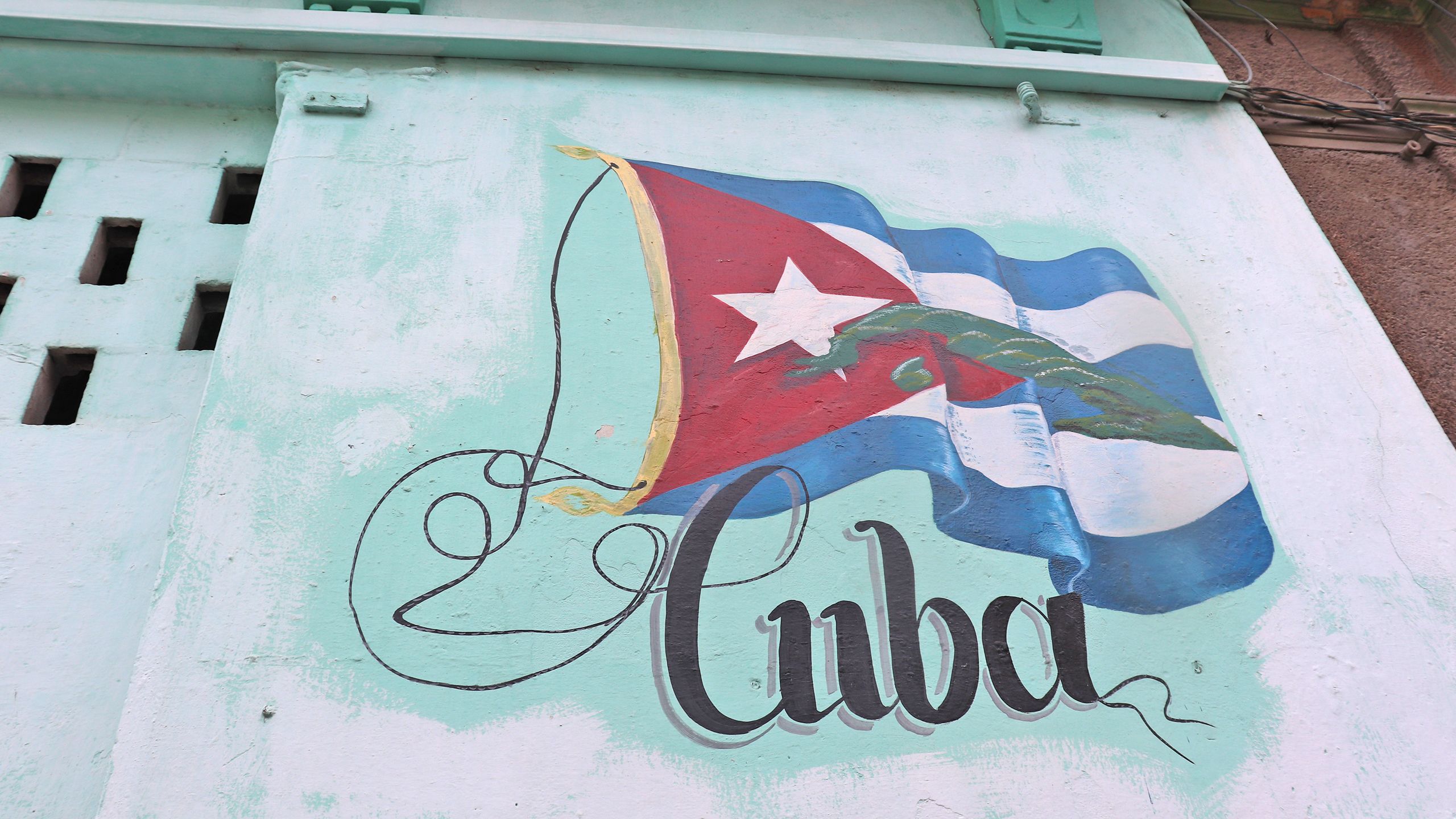 Shaheen Pirani:
"Chaos best describes the scene when we received the email. My WiFi cut just as we received the email – I could see the notification, but I could not click on it. Madison read the email aloud, and an incredible numbness settled upon me, which was followed by immense anxiety.
I had already been reflecting on how impactful Oxford had been and how unprepared I was to say goodbye when this rude reality check forced me and the college to part ways much sooner than I had anticipated. The messages poured in. Family, friends, and professors – we all grasped to check on each other and give words of comfort. While it may be easier to reflect on this experience in several years and laugh at how strongly we all reacted, it was jarring in the moment. Nevertheless, once the dust settled, I felt calmer, more prepared. I began to realize that this is a story we'll retell for years to come."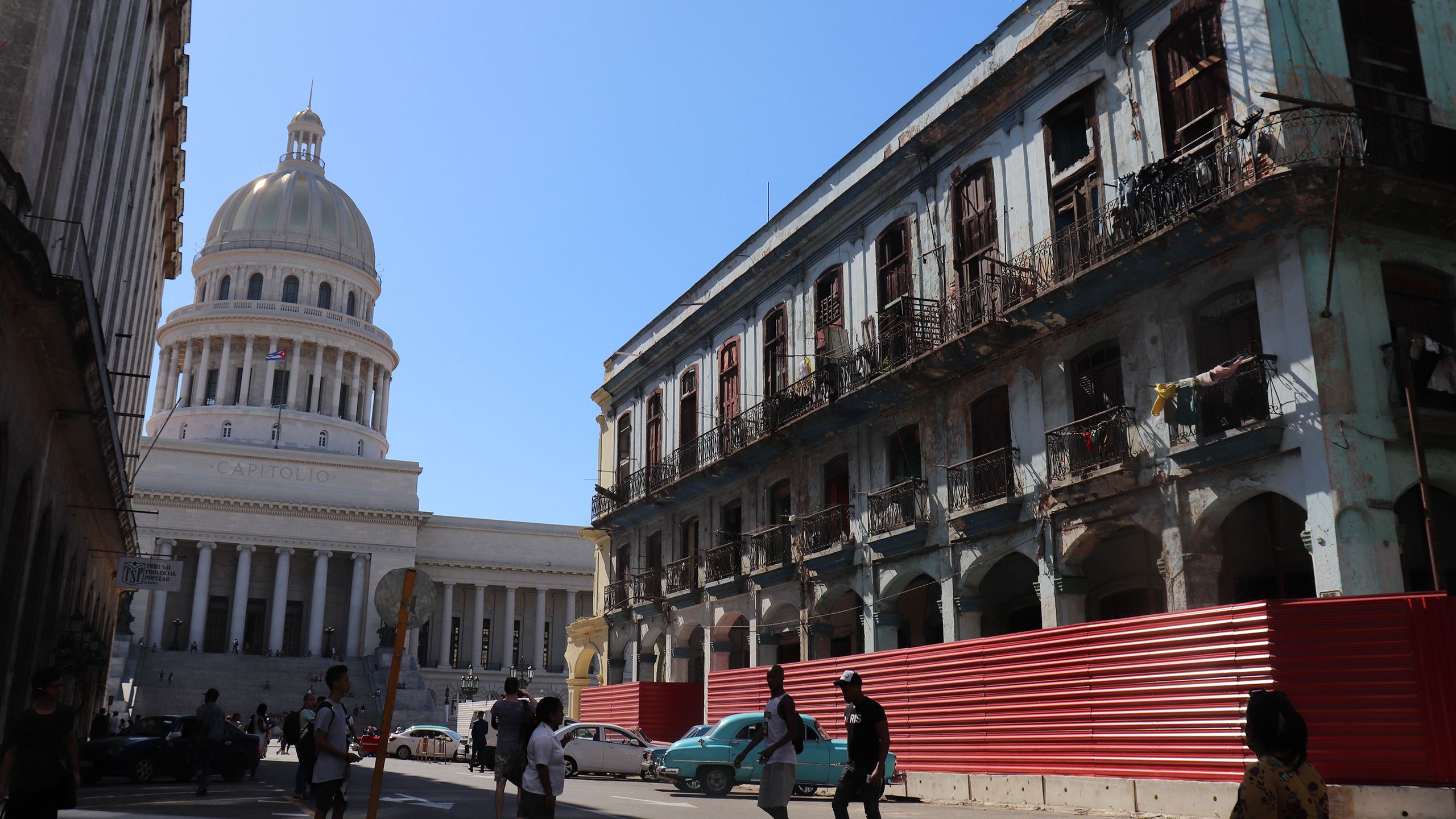 Grace "Gracie" Johnson, an Oxford sophomore from Denver majoring in human health and Spanish:
"As we walked back to the ANAP* on blacked out streets digesting the news together, I was able to begin putting everything into perspective. Although there was a sense of fear, sadness, and anxiousness that enveloped the group, we were disconnected. We found out the news on the hotel WiFi, and when that card ran up, we were transported back to this isolated island. We avoided the bombardment of group chats and catastrophizing of a distraught community; we were literally and figuratively in the dark.
"For me, this gave me time to process and realize that although my world may have been flipped upside down, not getting to finish out the semester was an extremely small problem in relation to how this would impact a Cuba already struggling under the embargo. I began to see the rest of the trip through a new lens of global connectedness and question how each country's actions and circumstances had trickle down effects everywhere."
*Asociación Nacional de Agricultores Pequeños, a cooperative federation dedicated to promoting the interests of small farmers in Cuba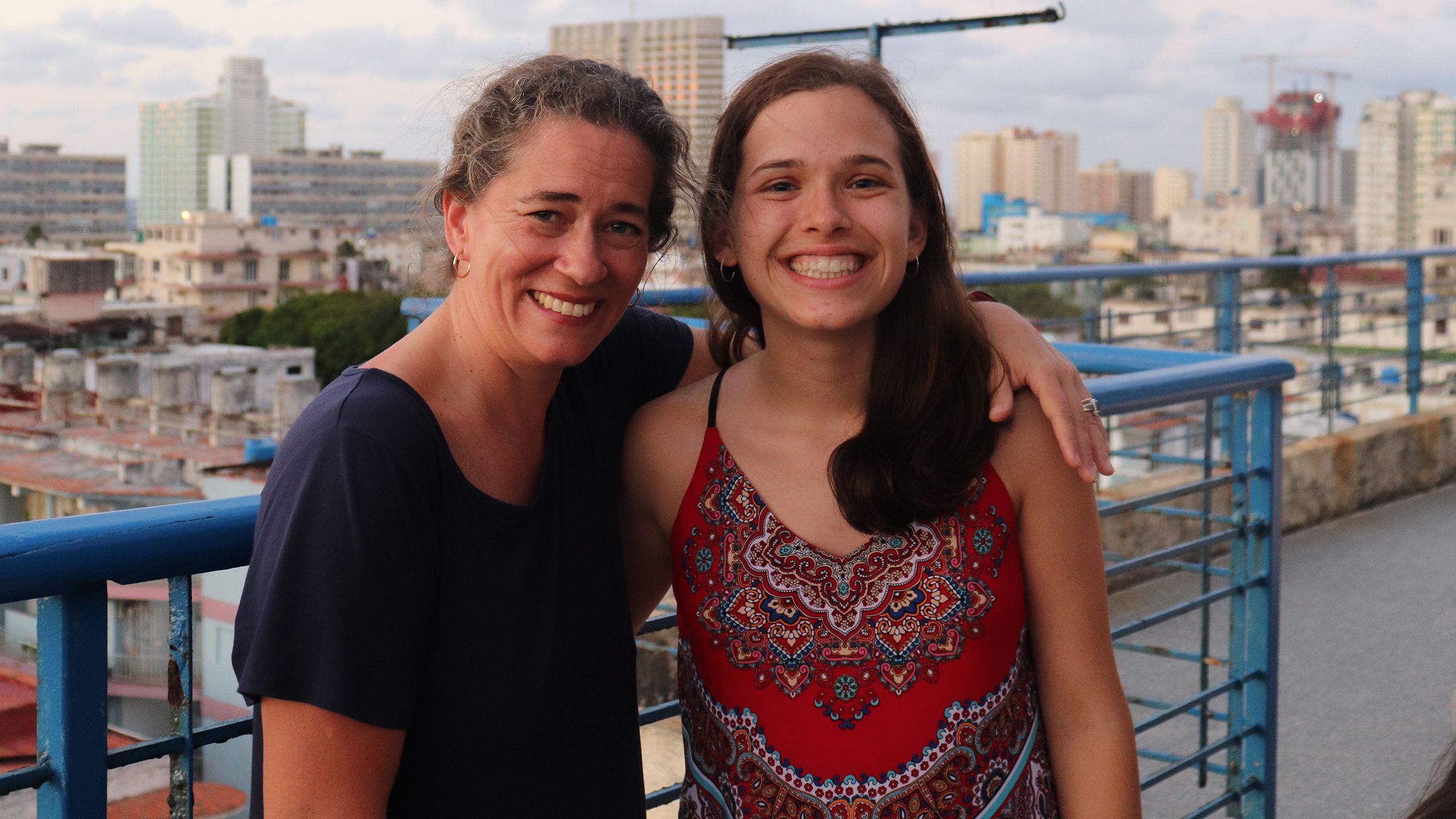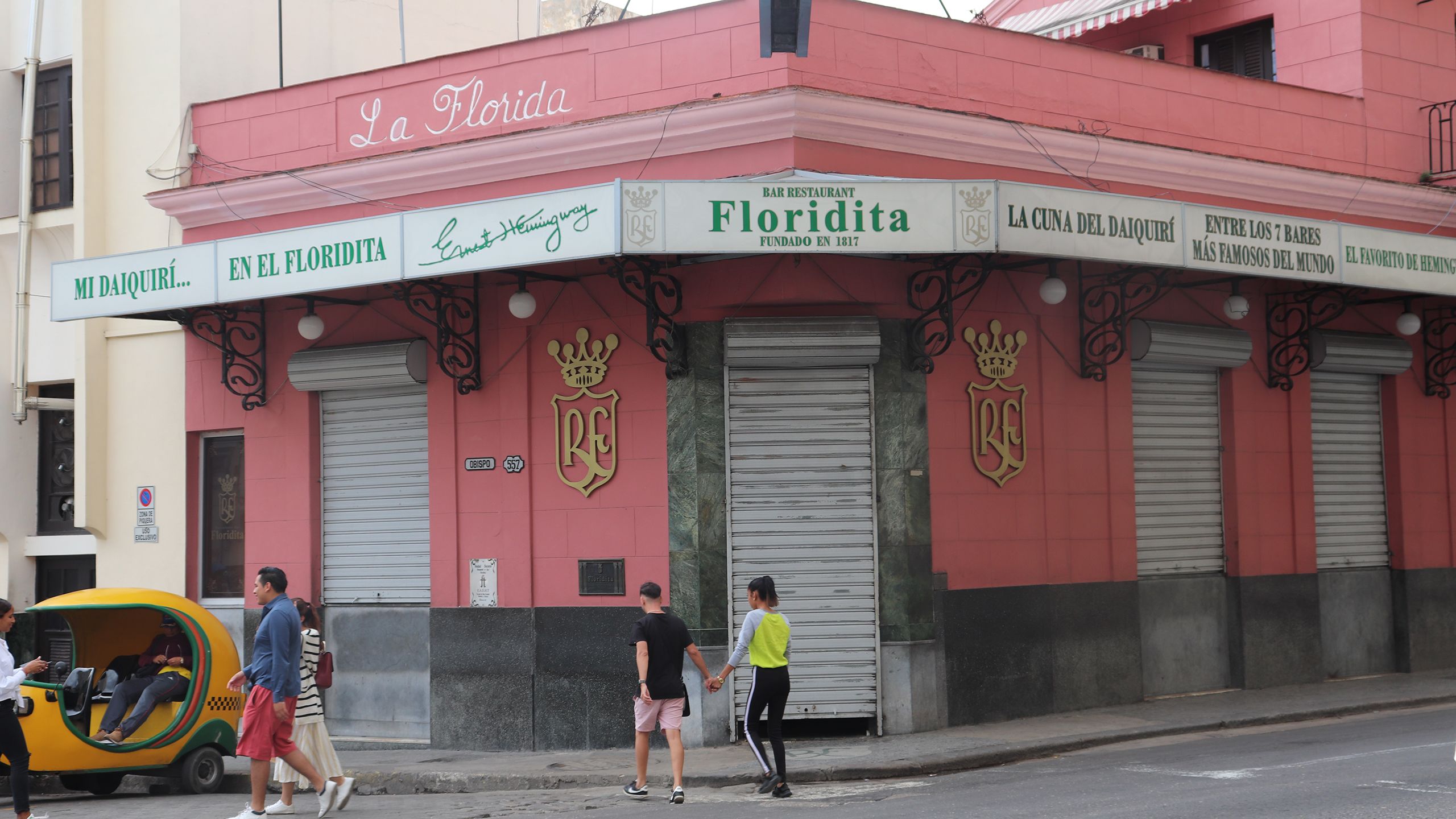 What did we learn?
Bridgette Gunnels:
"Since most universities moved to online delivery in the weeks following, many have written about the emotional turmoil that followed for both students and faculty, but for us, the idea of grief describes the situation perfectly. Shock and sadness followed, but the grief hit hard.
"The group was really coming together: different voices, acknowledged silences, lots of listening to those that were there to show us this place; from the Cubans working at the ANAP, to those walking the streets, to the professors and colleagues who were there to guide the talks and debriefings. Our community was being knit right before my eyes, and as a professor, this is the most joyful thing to watch happen.
As a professor, this grief crystallized for me why
we must keep connecting
. It's the most important thing. When the relationships are strong, the learning is deep and mutual.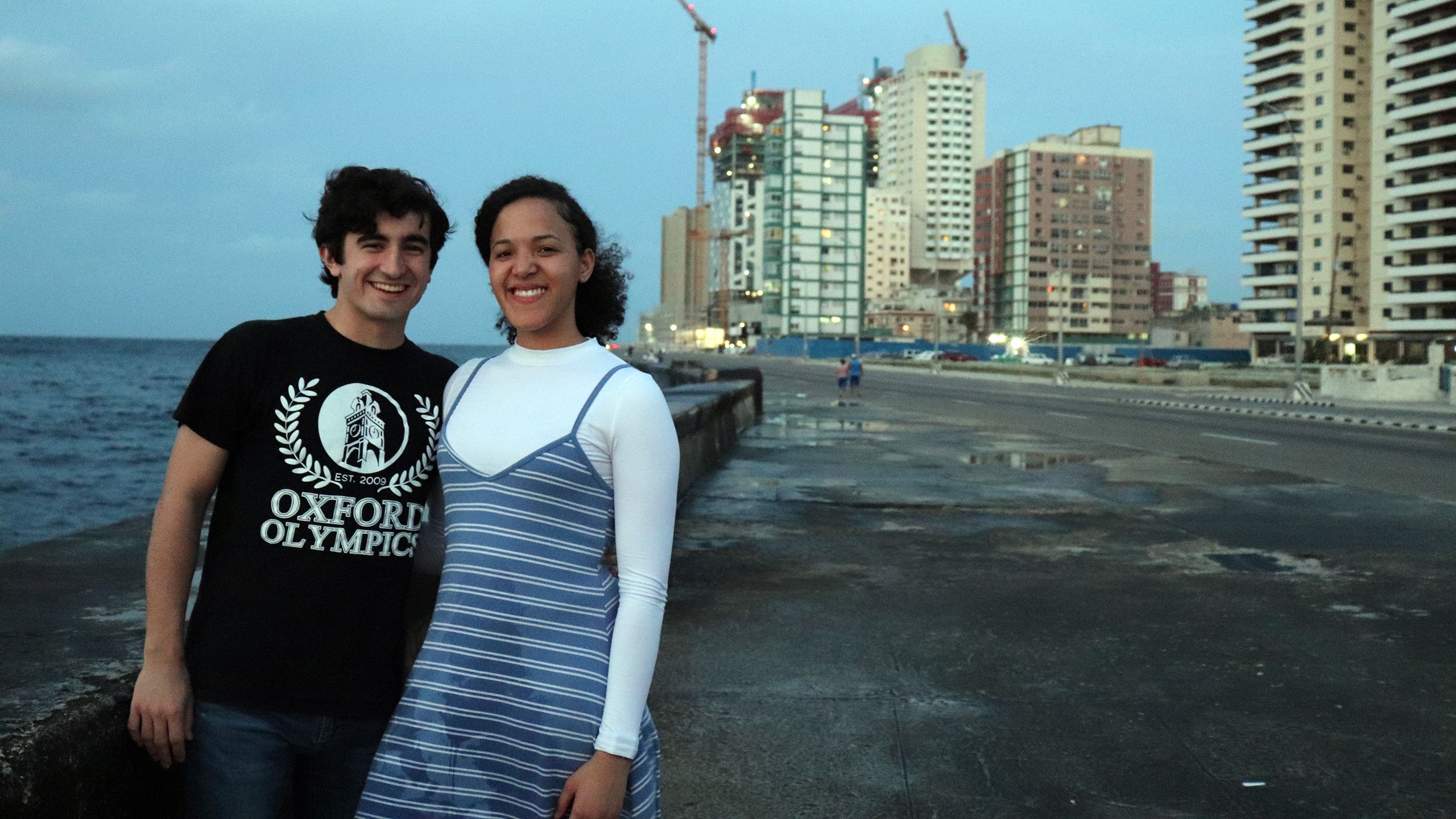 Madison Martin:
"I learned a lot of things over the course of this class, but the most important thing I learned was the weight that time investment carries. Time is one of our most valuable resources.
"I have dedicated years to learning Spanish, and people recognize that. This time that I invested has led to new connections with people that I would not have been able to create, much less maintain, if I had not put in the time and effort to learn Spanish. I would not trade that time for anything because it led to me creating new connections and spending time with my classmates.
"It led to meeting Cubans that I never would have had the opportunity to meet. All of these things also required more time investment, and it was all worth it because it led to so many new experiences."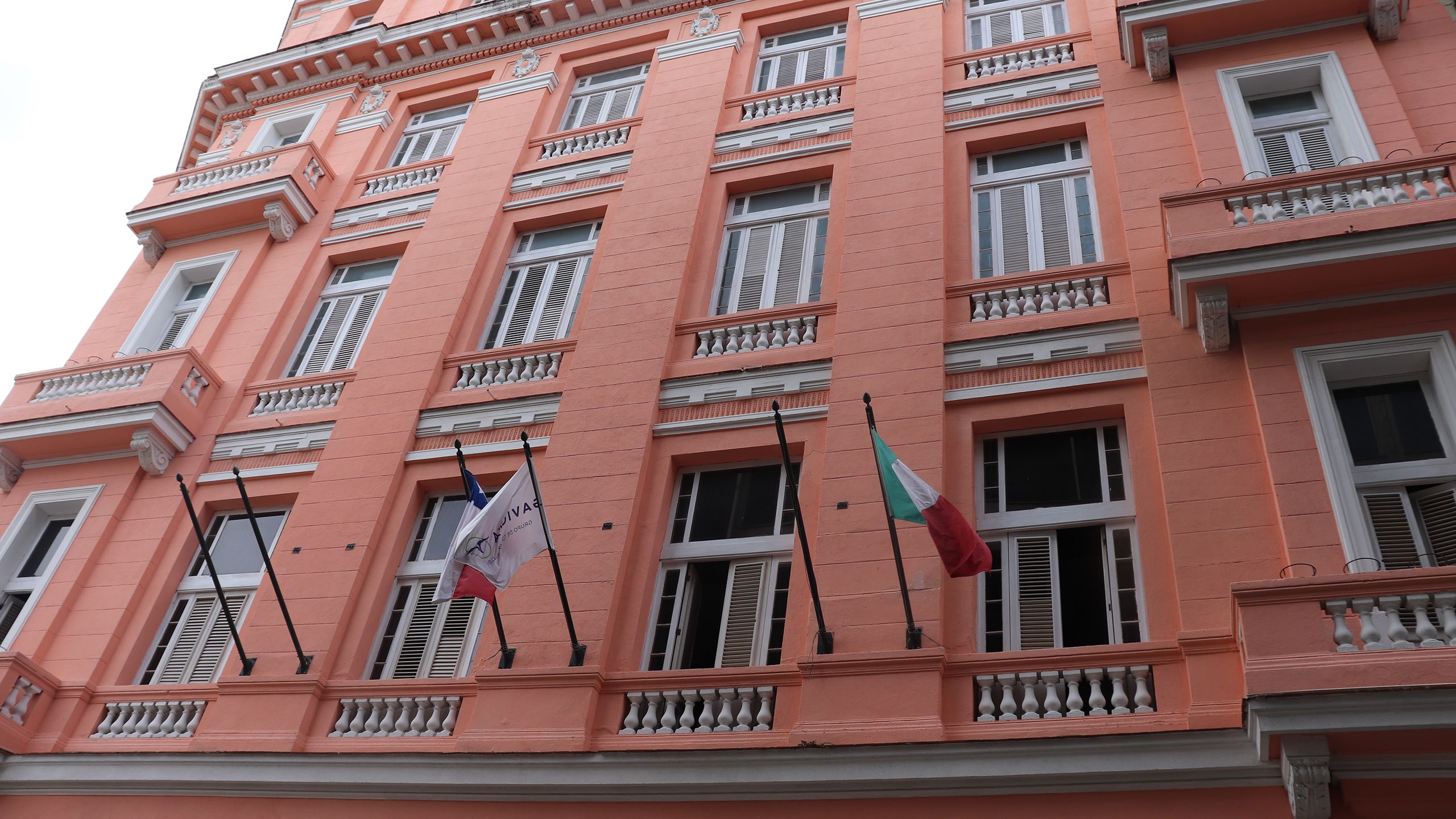 Gracie Johnson:
"Shifting to online class was an abrupt end to one of the most engaging and thought-provoking experiences I have ever had, but nothing would be strong enough to diffuse the whirlwind of emotions and thoughts we all had leaving the island. If anything, it further emphasized how easy it is to leave a place or an experience to return to the safe bubble of a comfortable community — to ignore the complexity and pain of the 'outside' world, especially when some of that complexity and pain has infiltrated our own bubble of 'the known.'
"We worked hard to fight this as a group and to combat the complacency of simply accepting what we know about the world around us regardless of the source. This was my only truly synchronous class and I am beyond thankful that we still had the opportunity to meet as a group. We were able to have some incredible experiences over Zoom like meeting with Abel González Melo, the playwright of Nevada, and having enriching discussions with the vulnerability we had developed over the semester."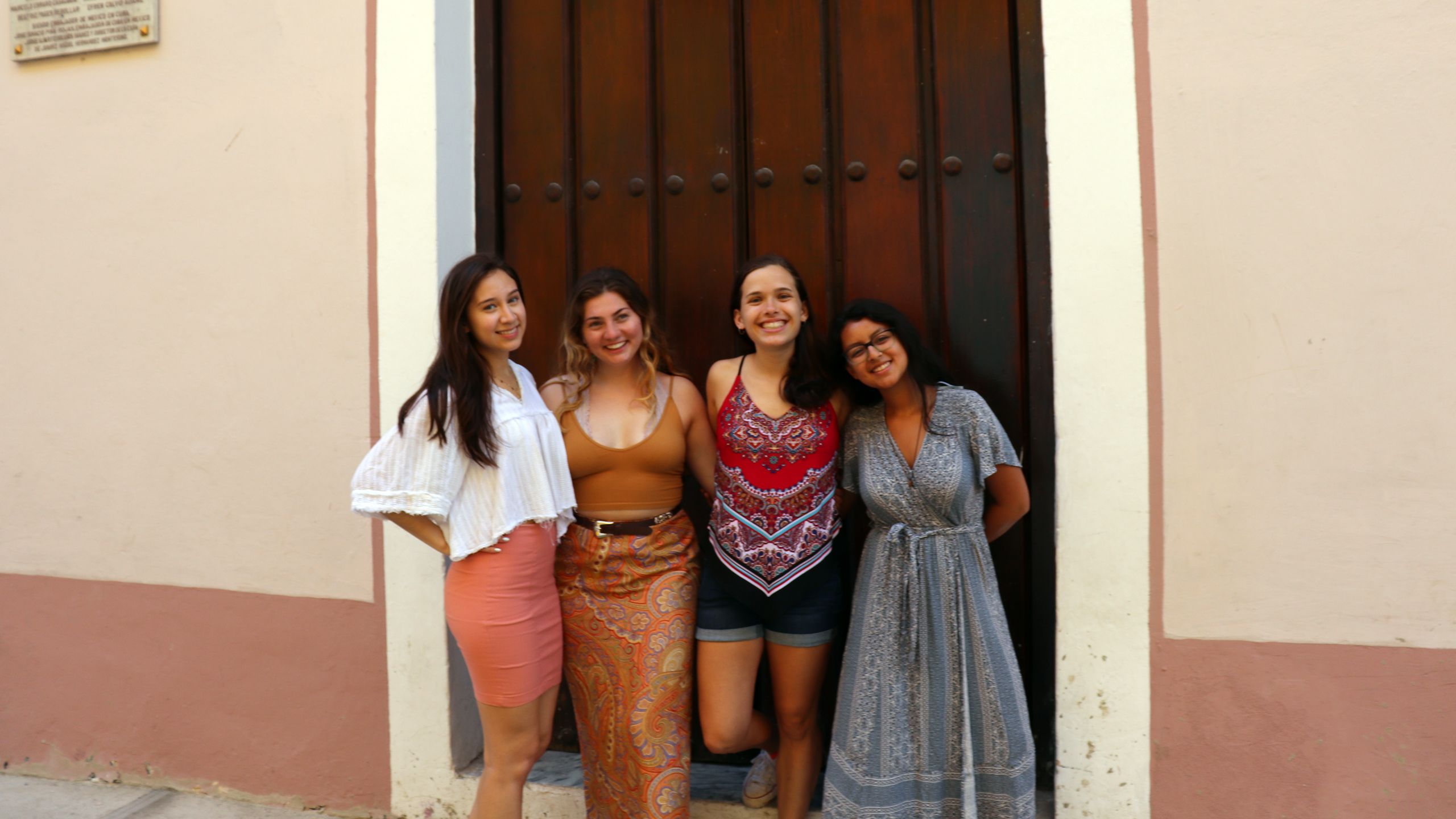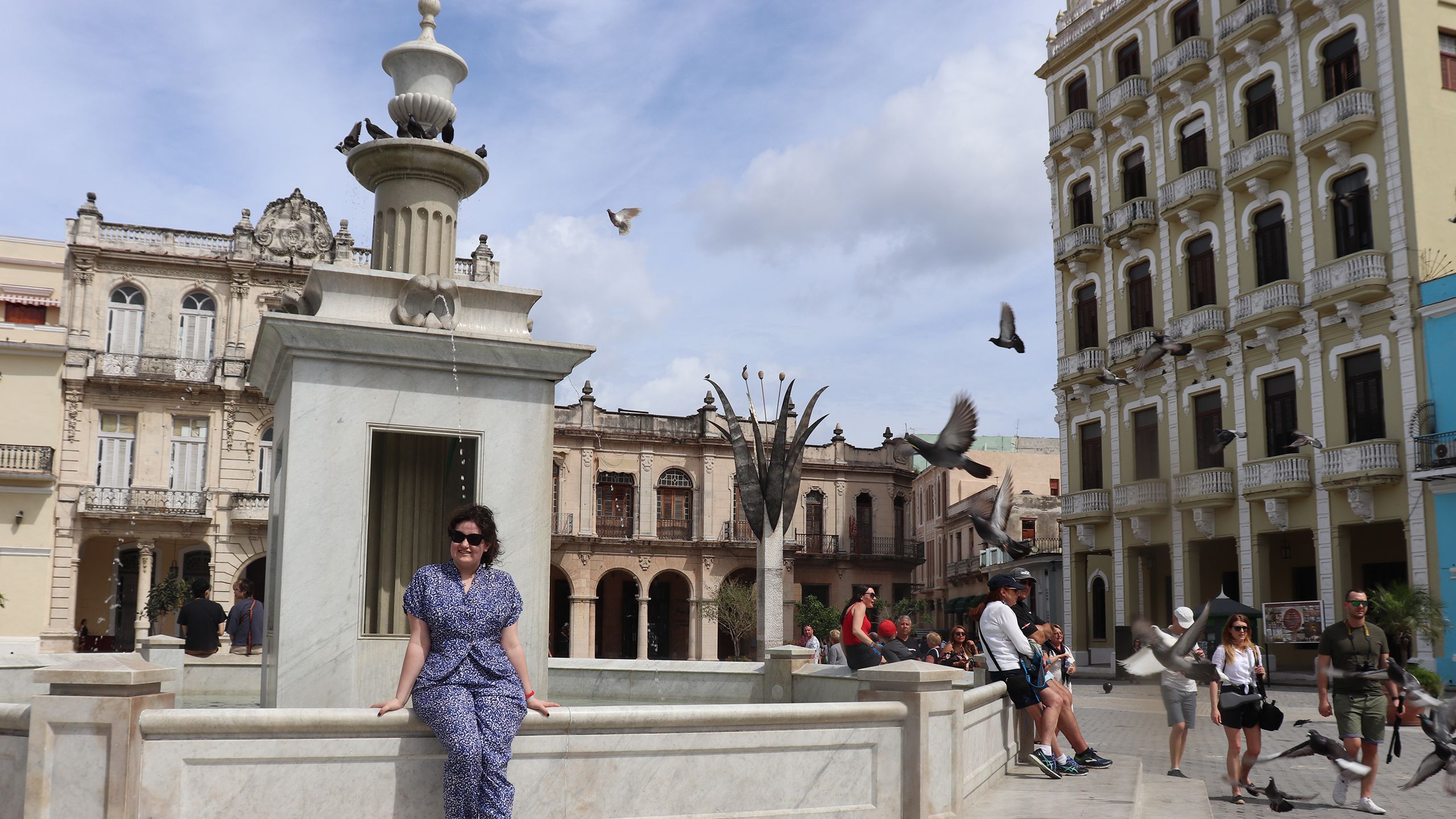 Sam Lucius, an Oxford continuee and Goizueta School of Business junior from Atlanta majoring in business and political science:
"Having lived with a tight-knit campus, alongside the incredible family that this class created, the idea of transitioning to online classes was almost unthinkable.
The weight of Cuba's impact on me, and perhaps the entire class, was most fully felt when we arrived home to a drastically different environment and culture.
"Even though we were able to at least see each other through Zoom, it was upsetting that we couldn't be together to share our emotions towards the experience we had in Cuba. I am, however, still appreciative that we maintained the connection we created and how we got to end the semester with the adventure of a lifetime.
"We made the best out of our circumstances and were able to create online representations for what we discovered in Cuba, in addition to learning more about their culture and most recent media and political progression."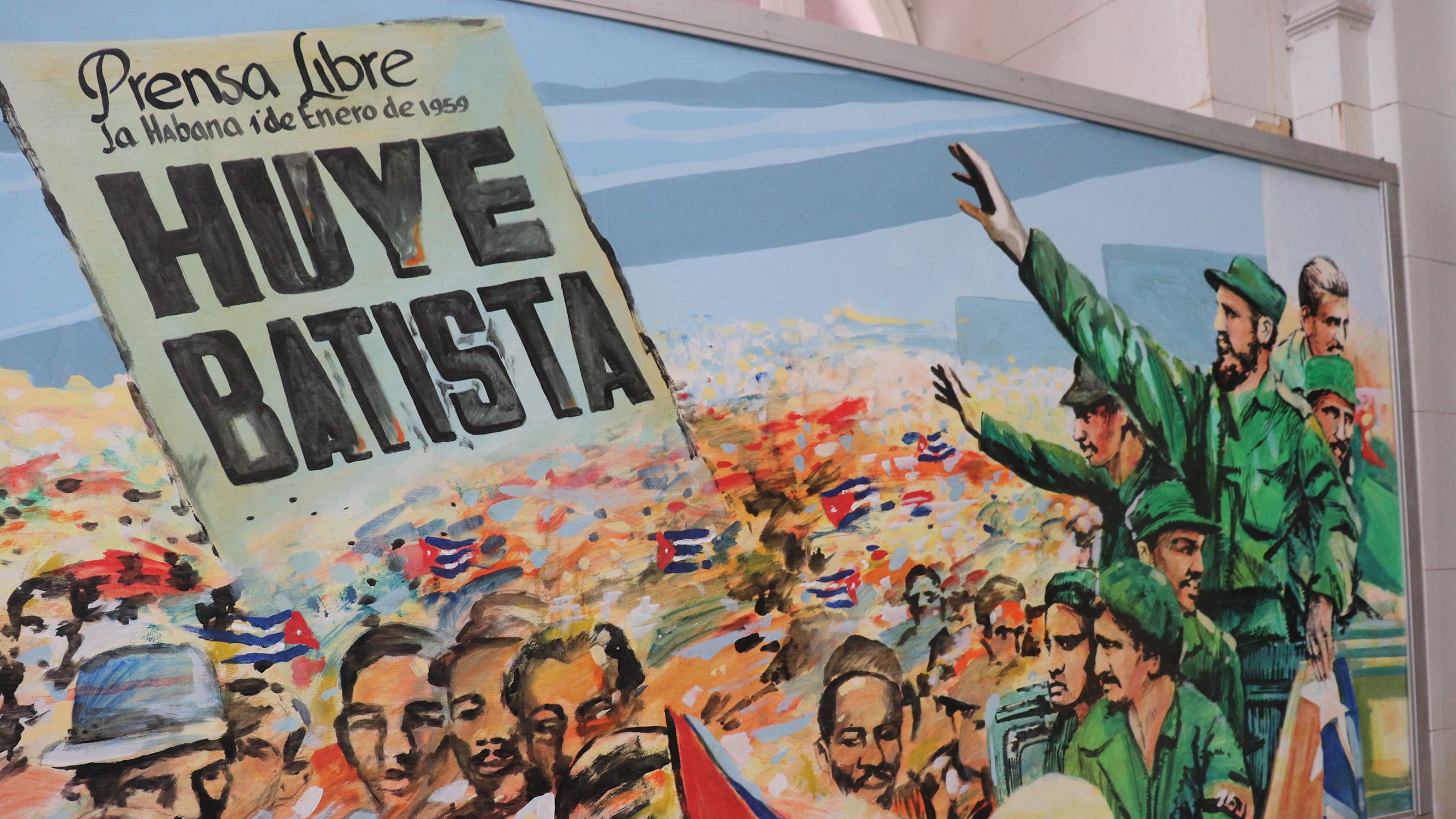 Where do we go from here?
Bridgette Gunnels:
"Cuba seems like a lifetime ago, with everything else that has either indirectly or directly affected our lives since then. For students, holding on to that community that we all felt was interrupted in a way was crucial: we needed to be together, even if it meant through the now tired Zoom classes, if only to see everyone's faces and check in.
"The medical crisis that began to unfold – and from the student perspective that cohesion that was felt in Havana – began to feel the pressure of absorbing a full slate of crisis-mode online classes. The inevitable pivot from a deep learning experience, surrounded by community and place, to a more or less 100% screen driven world, happened because we all, faculty and students, had to keep moving.
Looking back, what students take from this sort of experiential learning is folded into what happens after the travel; in our case, this was a completely unique and unexpected turn of events.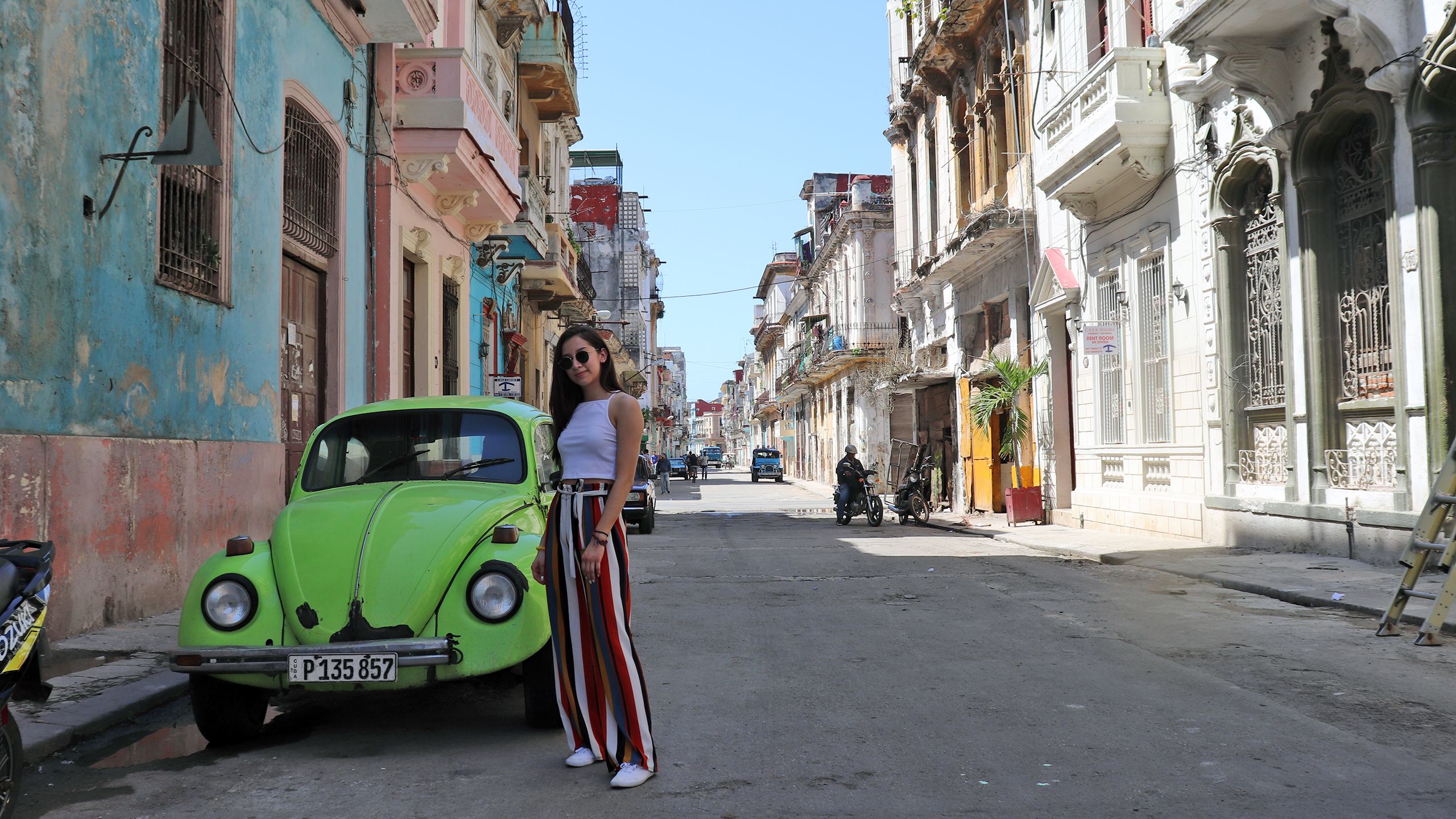 Madison Martin:
"The most shocking part of the whole experience was moving from living with so many of your friends to moving back home with your family, with strict instructions to not visit friends from home in-person. One of the small things that I missed was getting to class early and talking to your friends — some of whom you've known all four semesters and some who you've just met — and staying late to talk to the professor or to walk with other students to your next class."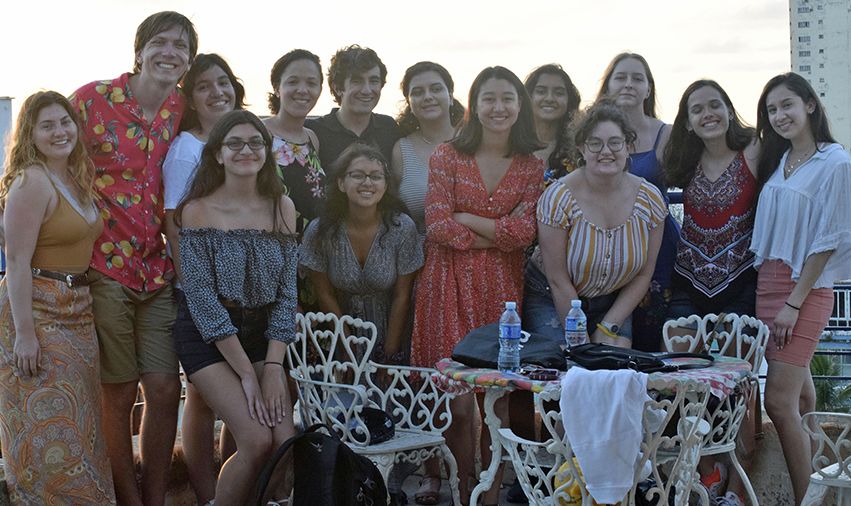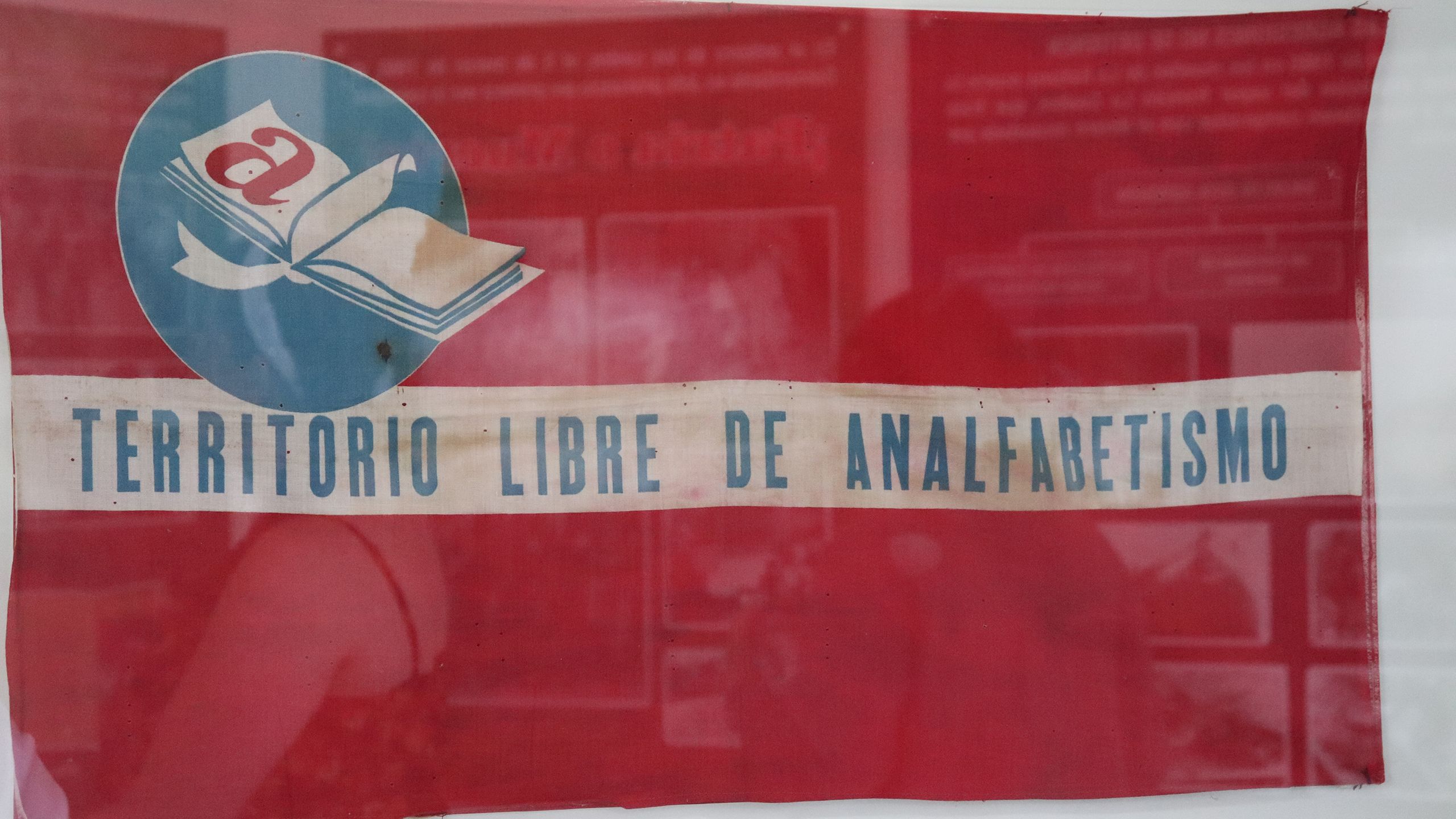 Students at every liberal arts institution, no matter how well known, driven, or academically motivated their school may be, need to experience the effects of global challenges before they can make global changes. I believe many students at liberal arts institutions, especially one like Emory, have a false sense of being "woke" or fully understanding of international disasters and foreign struggles.

My experience in Cuba opened my eyes not only to the problems existing there, but also to the ignorance I had over countries with similar struggles around the world. You can try incredibly hard to research foreign issues, cultures, politics, and economics, but you will never fully appreciate or empathize with another group of people until you go out and meet them, live with them, and talk with them. Only then do I think students like us and other young people can make a change.

Despite being short, the experience I had in Cuba was more valuable than any education I've ever received over their history and society. I hope that all students have the opportunity to take an adventure like this one, I truly believe it is the best way to take advantage of your liberal arts education.
The words of José Martí — Cuban writer, poet, and national hero — inspired students to explore what they thought they knew, what others taught them, and what they experienced in Cuba. As part of this travel course, students created undergraduate research projects. Using an online ePortfolio tool, students shared their research with Oxford classmates, faculty, and staff.
The "Evolution of Revolution" course is offered as part of Oxford's Experiential Learning program, which focuses on global learning alongside applied arts, community engaged learning, student research, and professional pathways.
As part of Oxford's commitment to global learning, students can choose from several short-term, faculty-led travel courses that intentionally embed travel with course content and learning outcomes. With multiple options each year, the geographic diversity and topics cover multiple disciplines and approaches. Global Learning at Oxford College engages students with global cultures and offers national and international perspective to undergraduate student research, both in and out of the classroom.

Oxford College of Emory University | September 15, 2020