Fall Play

The Arsonists:
a morality play
without a moral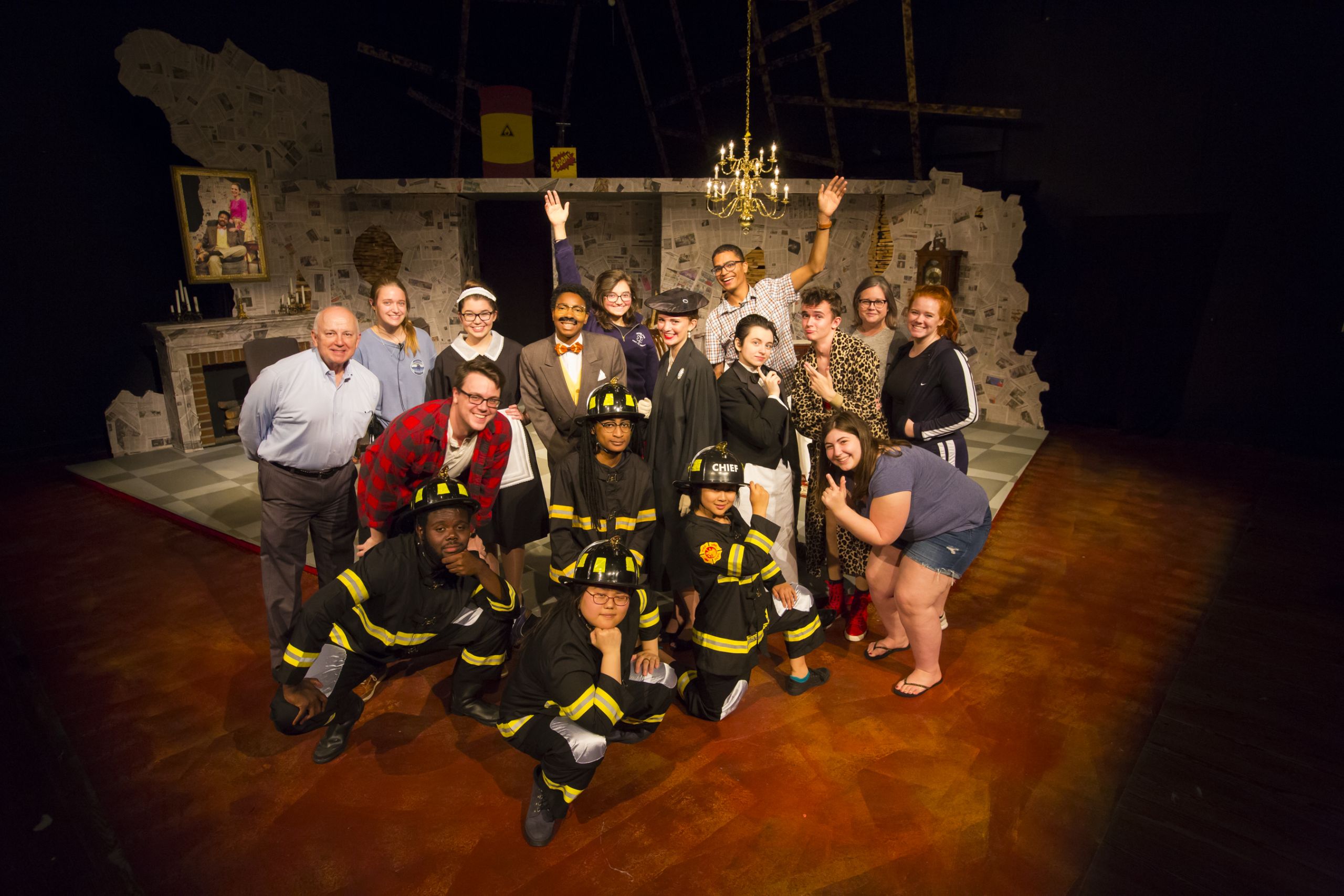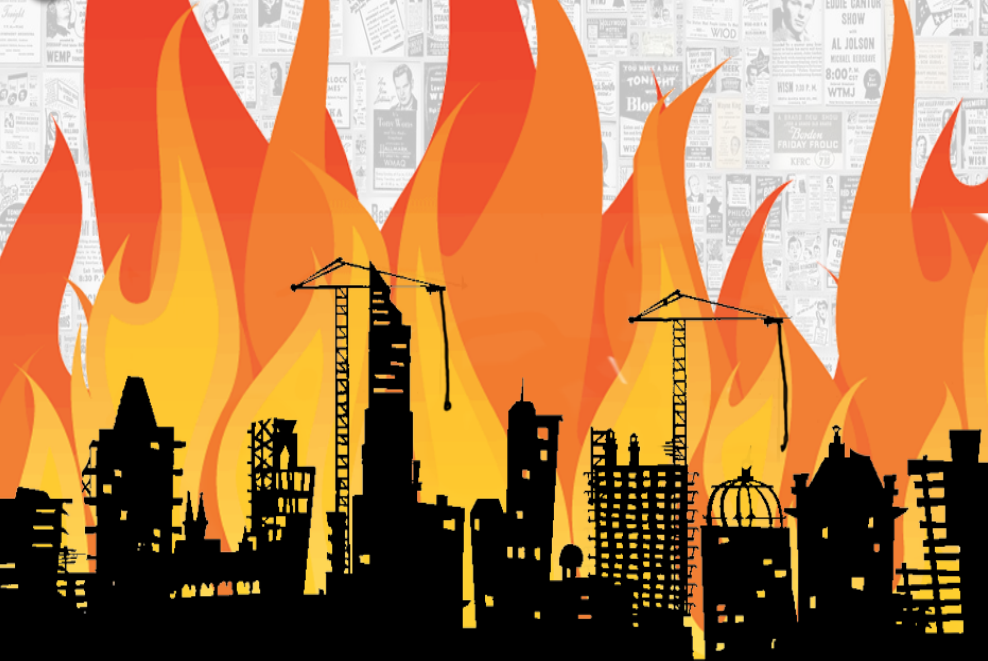 The Arsonists is the first play that Director Nick Fesette, assistant professor of theater studies, has brought to Oxford's stage. "I was struck by its relevance to the political situation in the USA today," he says. "The play is at once humorous and terrifying."
The play was written after WWII by Max Frisch as an allegory about the rise of fascism. Fesette compares the cowardice of the protagonist Gottlieb Biedermann to the vague calls for civility that followed the recent rash of white supremacist marches in the United States. Biedermann remains timid and impotent in the face of the arsonists who prepare to burn down his house.
Strange.

Challenging.

Funny.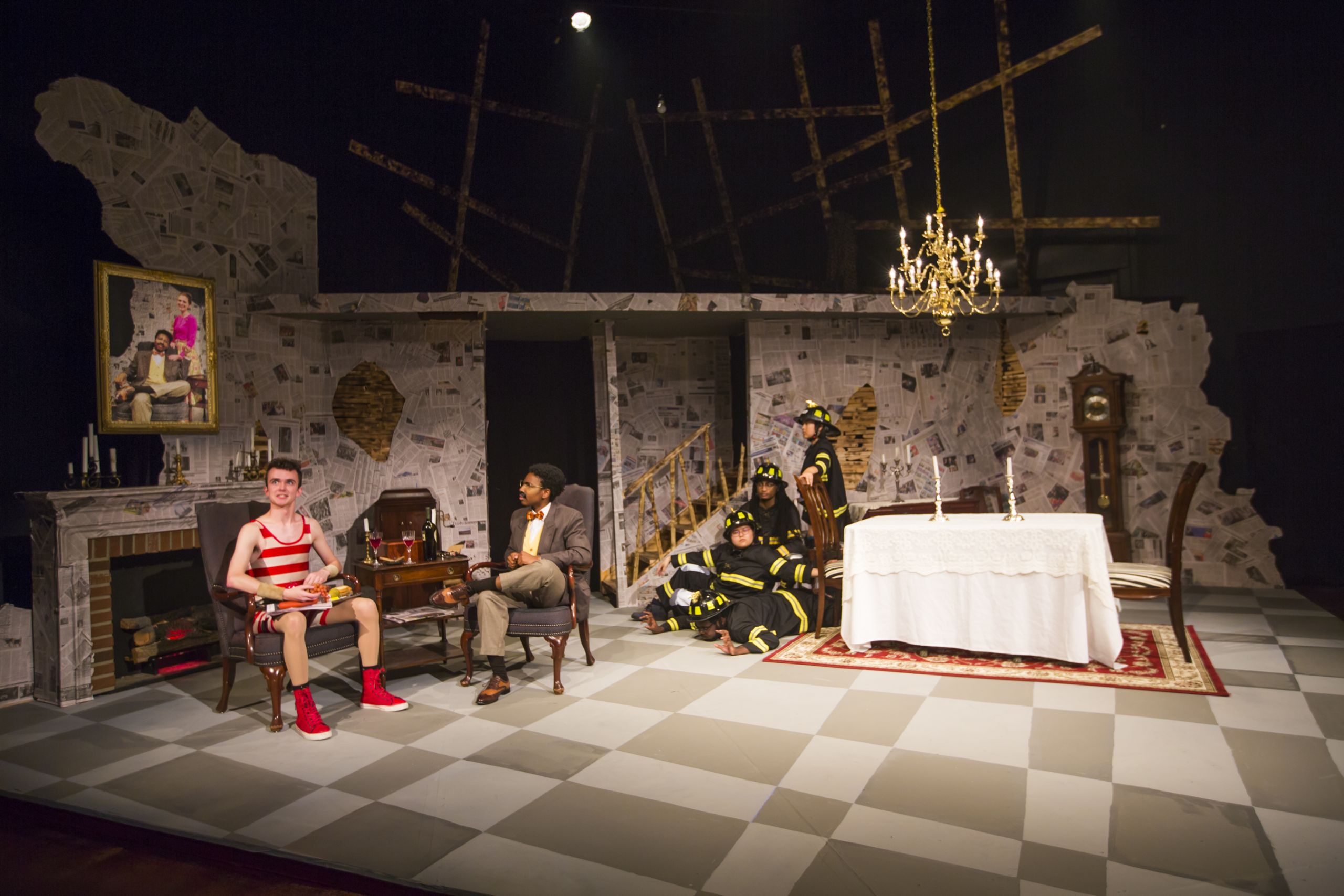 The Arsonists has a strangeness that Fesette wanted to delve into with Oxford's student performers. He wanted to explore a vaudevillian, nonrealistic approach to acting.
Cast and crew did four performances in Tarbutton Theater from Oct. 18-20. The costumes and set helped create the play's surreal environment. Students made up the cast and technical crew led by Fesette and Technical Director Jessie Rivers.
Oxford's Director of Development Tony Kimbrell donated his time to design and construct the show costumes. He incorporated some bright, eclectic touches in a 50s-flavored design.
Rivers and the crew very nearly constructed a two-story house in the theater. The set gives the audience the sense that the house is disintegrating—the skeleton of the structure is visible in spots. The set is wallpapered in newspaper making it appear extremely flammable. Even though news stories about predatory arsonists inundate Biedermann, he still invites them in.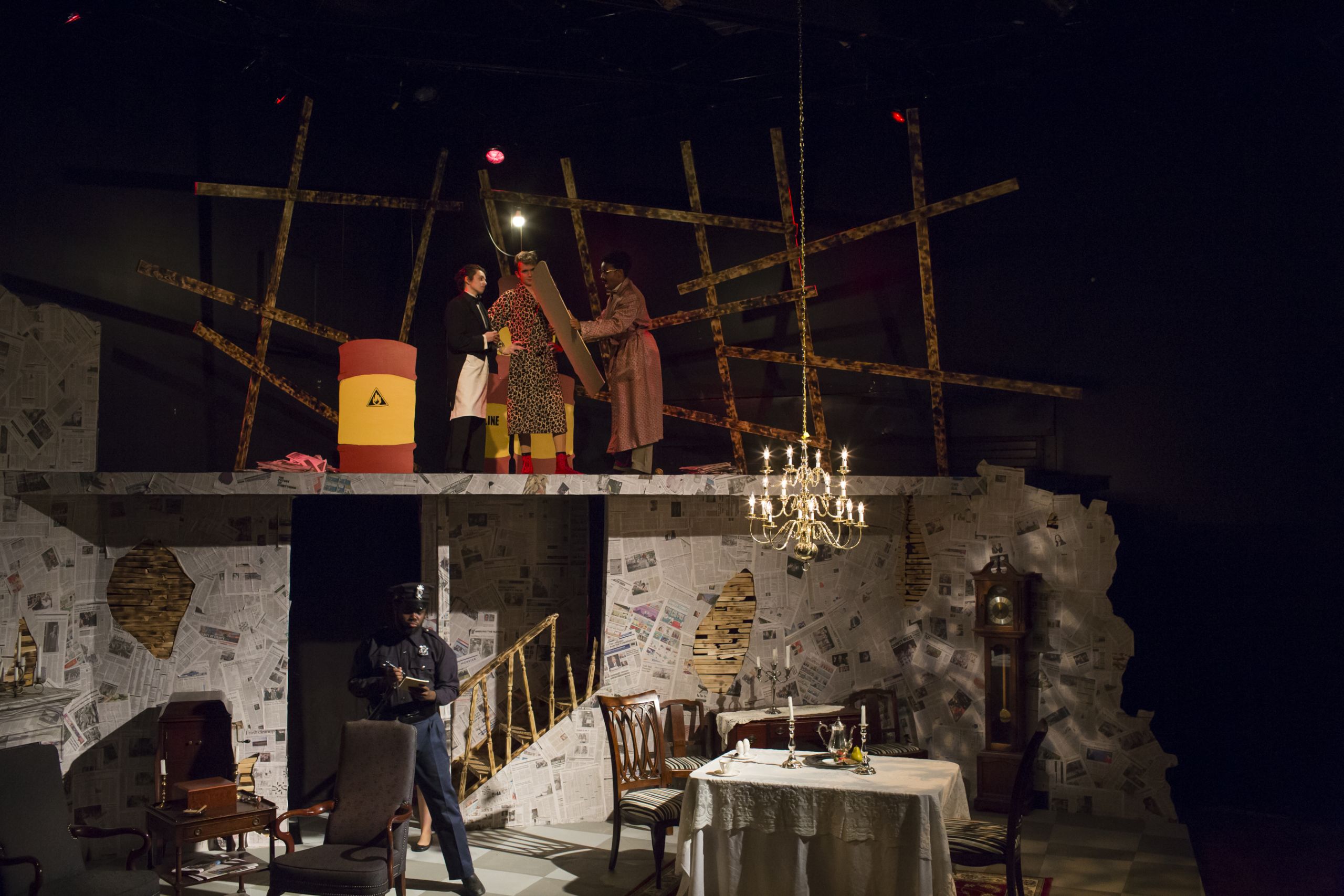 The student actors in the play include Erin Eben, Talyn Fan, Jordan Harper, Edith Kwon, Rupert Le Cren, Anna Lindquist, Cassie Petroff, Michael Roberts, and Jack Wolfram. Student crew members include properties master: Ral Vandenhoudt, light board operator: Unity LaRouche, sound board operator: Stefanie Rogers, stage manager: Kailey Graziotto, lighting designer: Justin Kalish, stagehands: Ral Vandenhoudt and Courtney Britt, and scenery construction: Abner Benitez, Courtney Britt, Erin Eben, Justin Kalish, Unity LaRouche, Mackenzie Noxon, Stefanie Rogers, Yudi Tang, and Mild Trakarnsakdikul .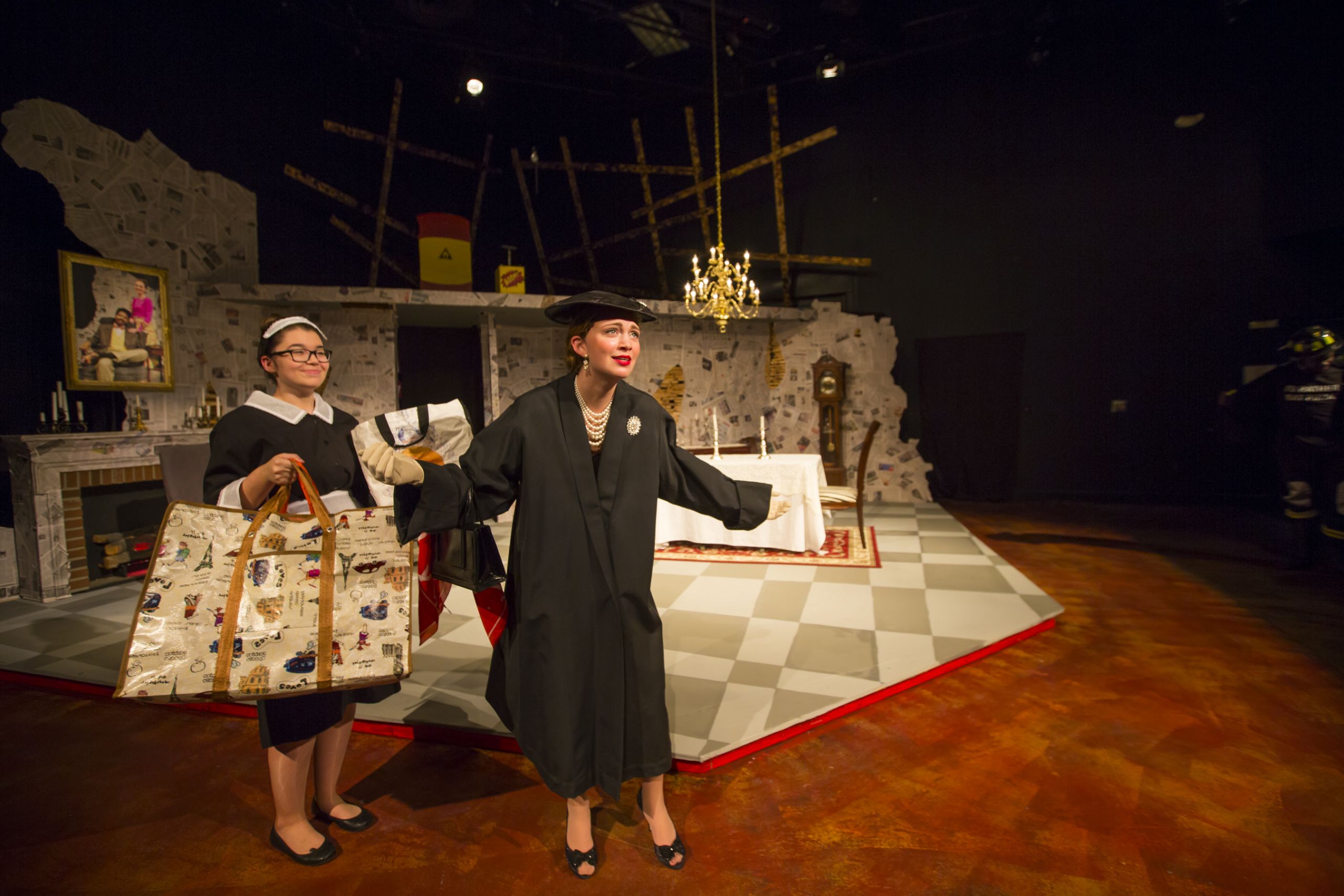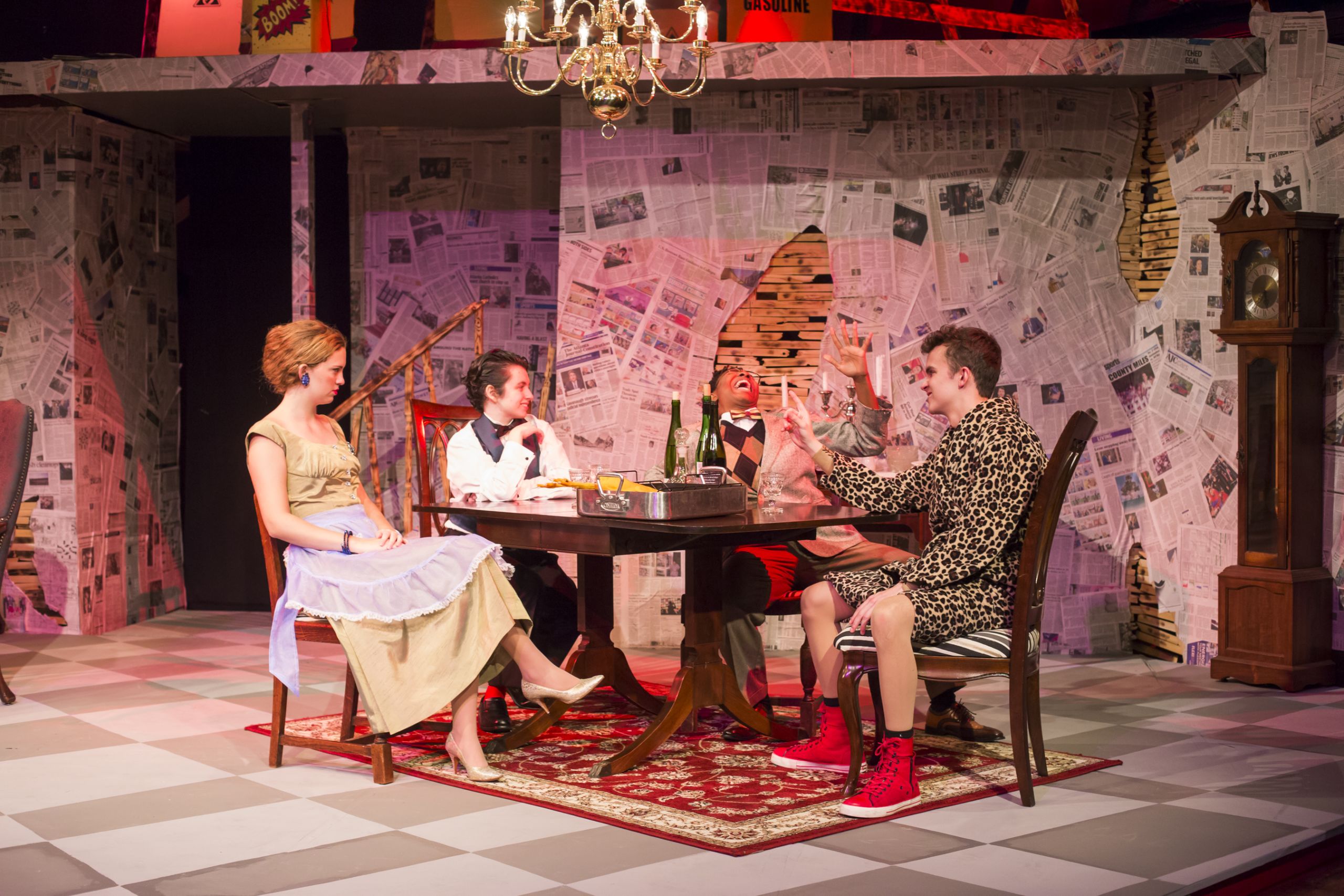 The Leader of the Chorus of Firemen says, "If the thought of radical change scares you more than the thought of disaster, what can you do to stop the disaster?"