Fall Retreat 2019

Sept. 13-15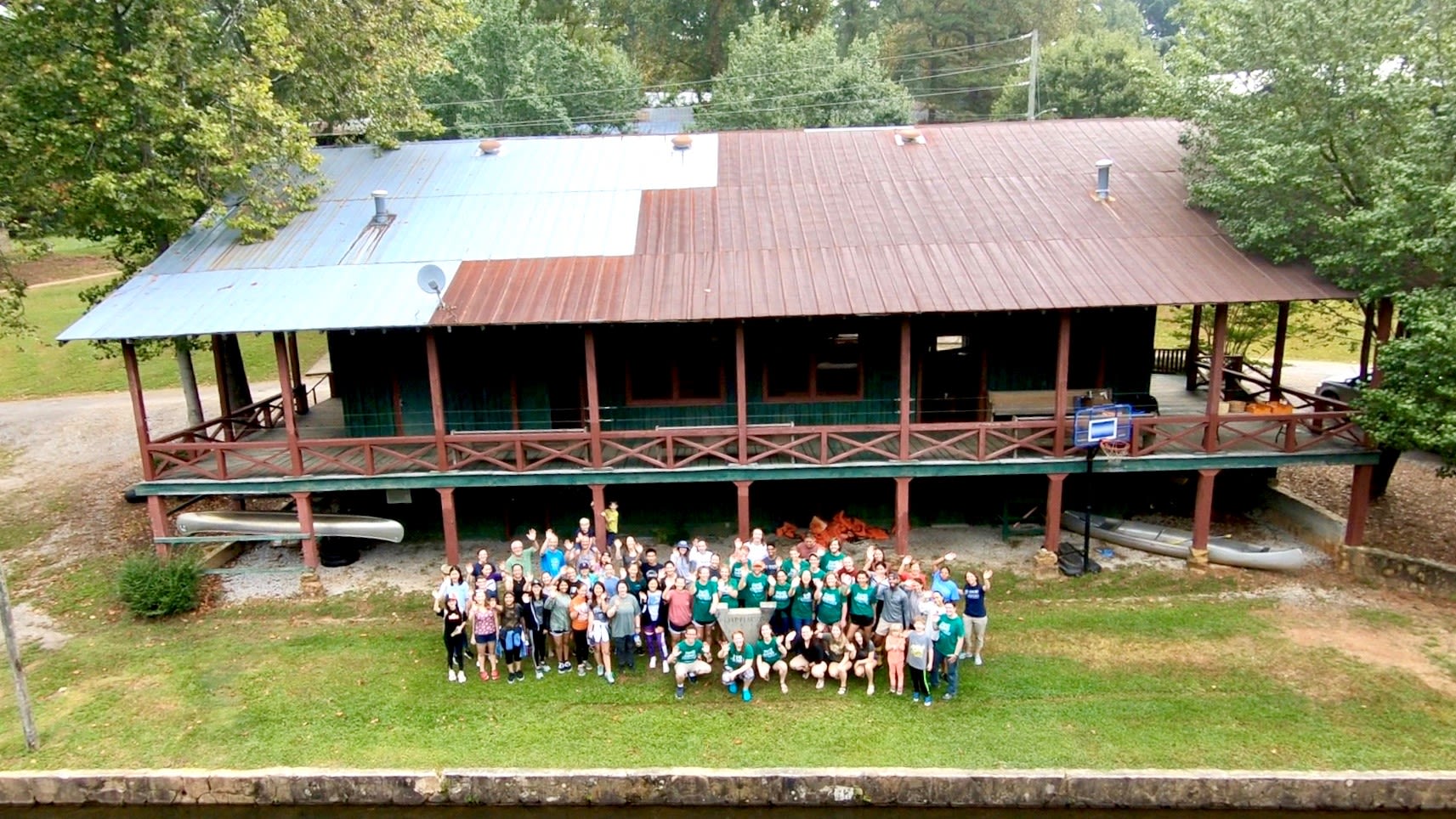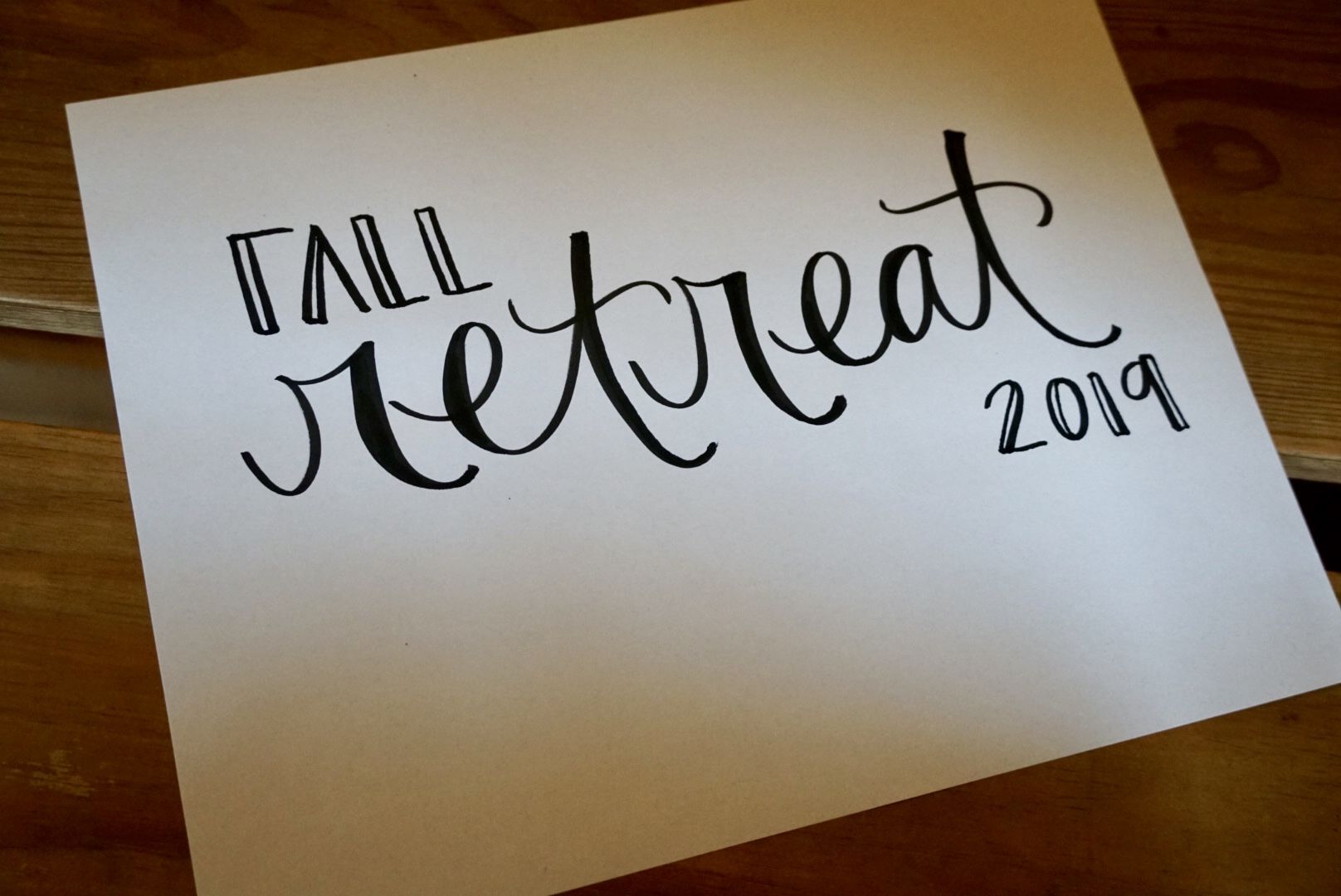 For more than 35 years, Oxford College students, faculty, staff, and their families have traveled to north Georgia for Oxford's annual fall retreat.
Athens Y Camp near Tallulah Falls hosted 85 participants who spent the weekend listening to thought provoking sessions, playing games, swimming, hiking, dancing, and enjoying lots of free time.
Oxford's Office of Religious and Spiritual Life sponsors and coordinates the retreat.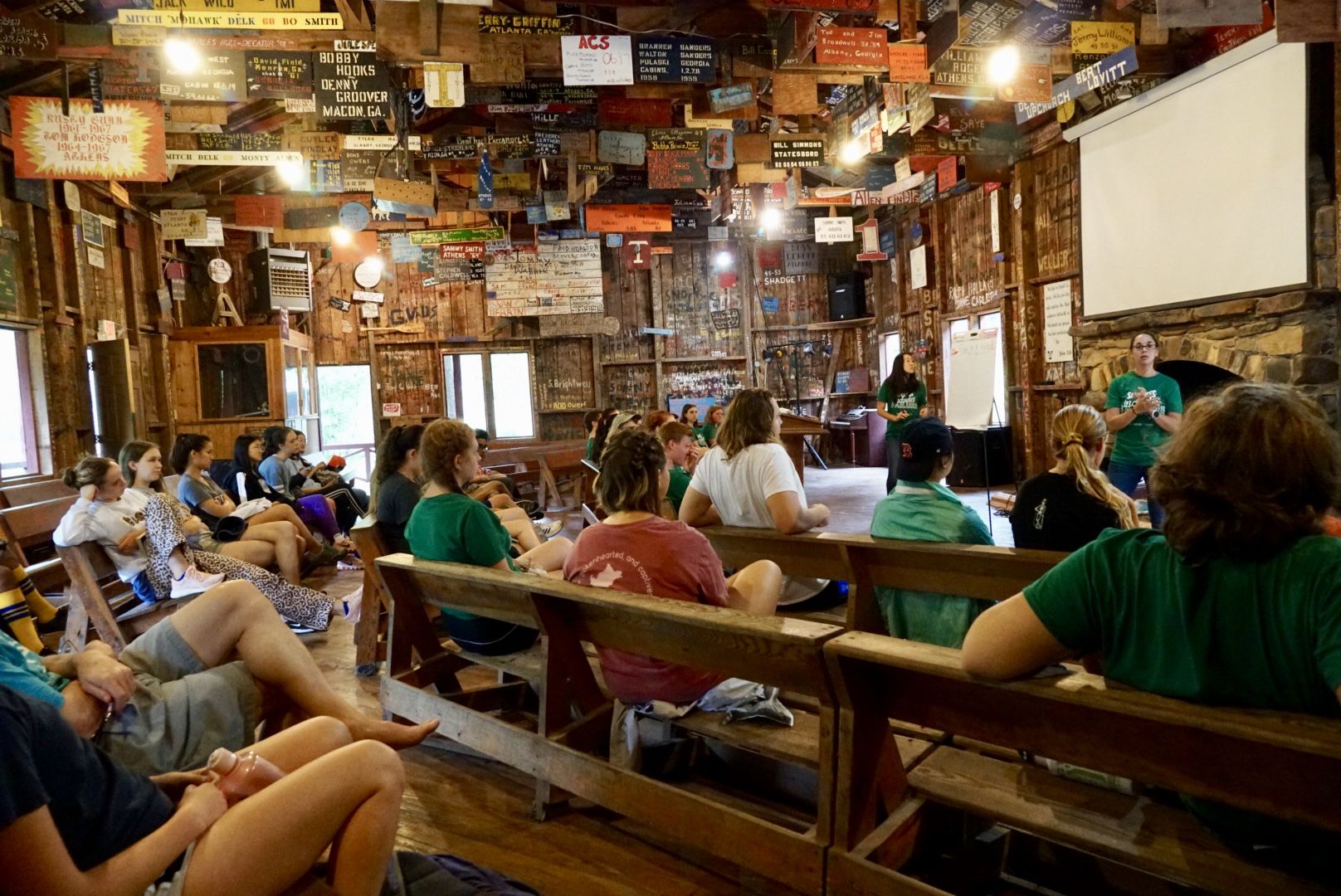 Second-year student leaders assisted in planning the weekend activities.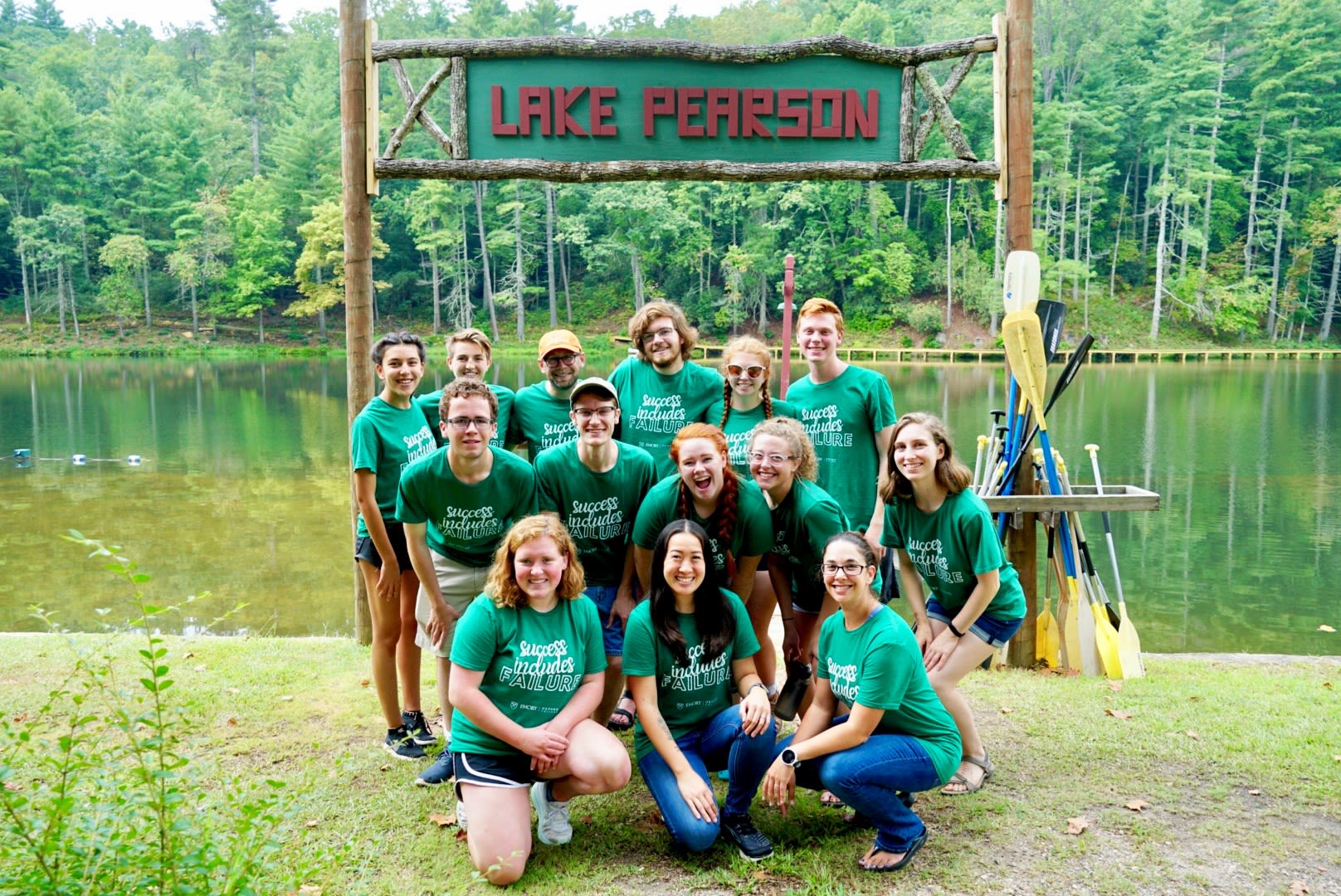 Building off of one of the themes presented at Oxford's new student orientation — "Success includes failure" — students participated in a morning session on "An Epic Failure: Rethinking the F-word."
Amanda Yu-Nguyen, director of the Center for Healthful Living, and Lauren Braun, assistant dean for Academic Affairs and director of the Advising Support Center, facilitated the discussions. Attendees talked about ways to reframe thoughts of and even the fear of failure.
"The message we wanted to drive home with the group was that you can experience a failure, but that doesn't mean you become a failure," says Yu-Nguyen. "Separating the experience from personal identity is key and a concept we wanted students to explore. Sometimes, things don't go according to plan and we have to be able to move forward. Staying stuck in a failed experience doesn't bring growth."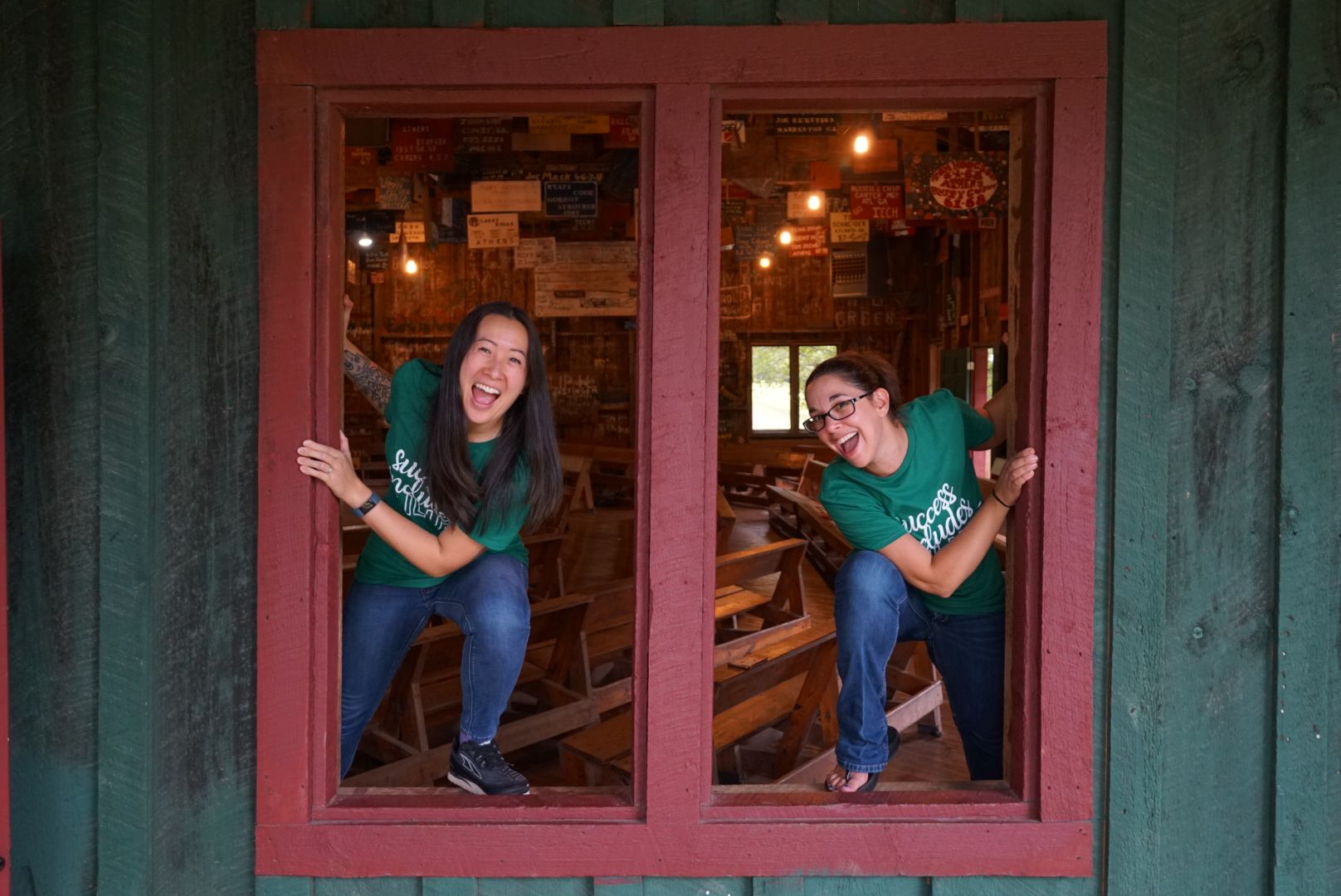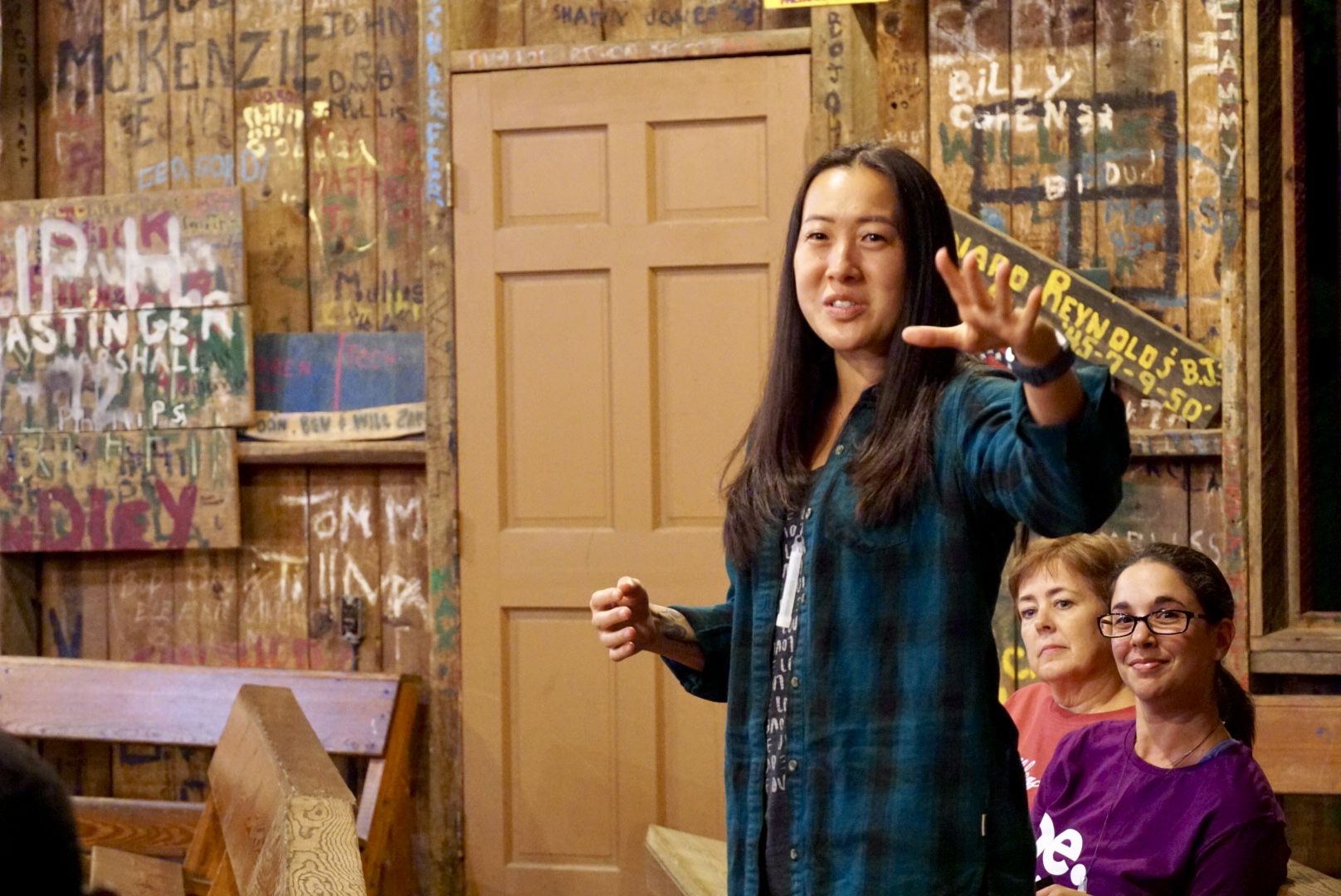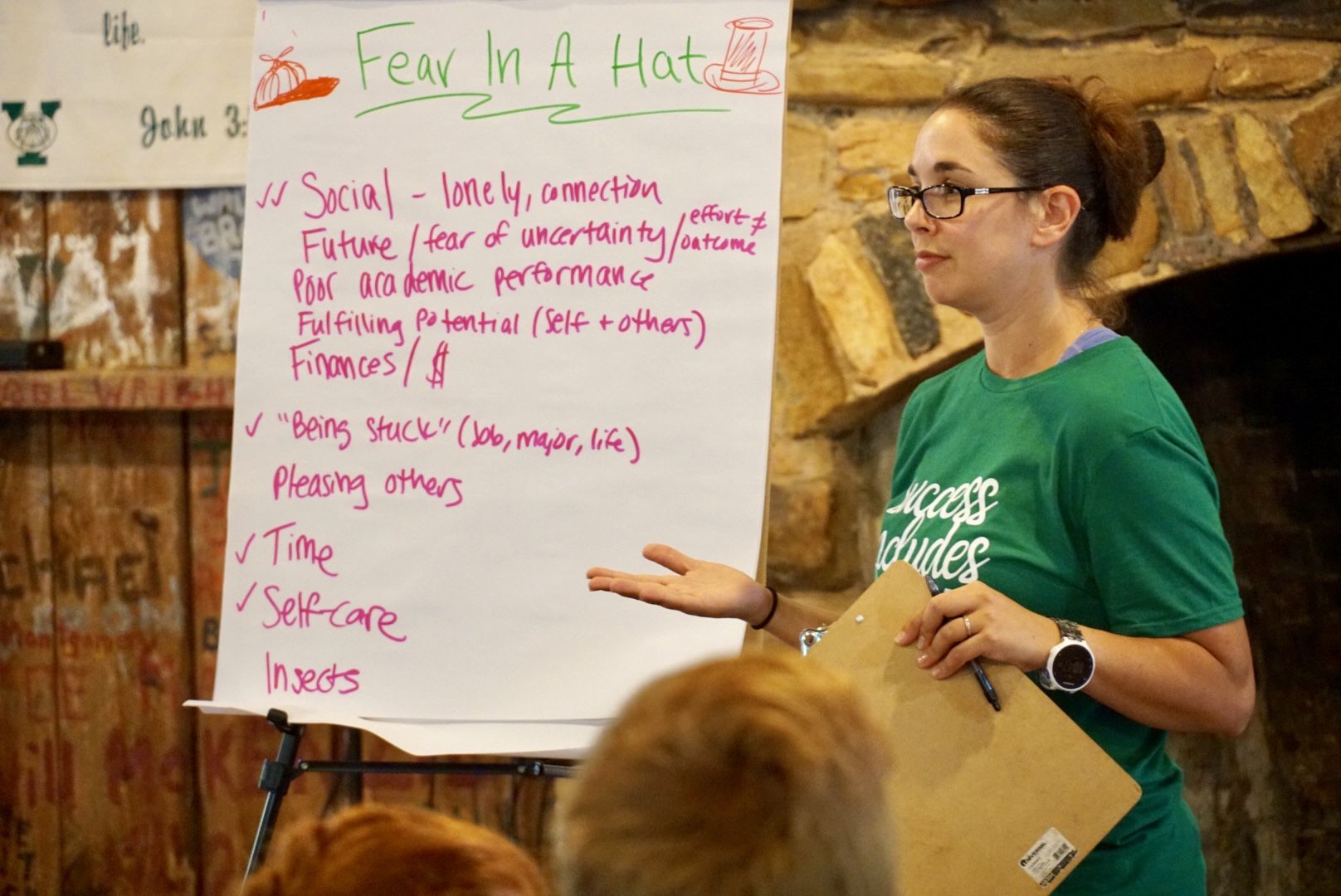 "Life will have a variety of ups and downs. You will encounter difficulty, but if you do so from a perspective of growth mindset, you can find a way forward."
— Lauren Braun
Organizers planned activities for participants to interact throughout the retreat. Outdoor games, swimming in the lake, and a trail hike gave students the chance to engage with staff and faculty off campus. Due to rain Friday night and then on Saturday, the traditional s'mores around the campfire moved inside to the lodge's fireplace.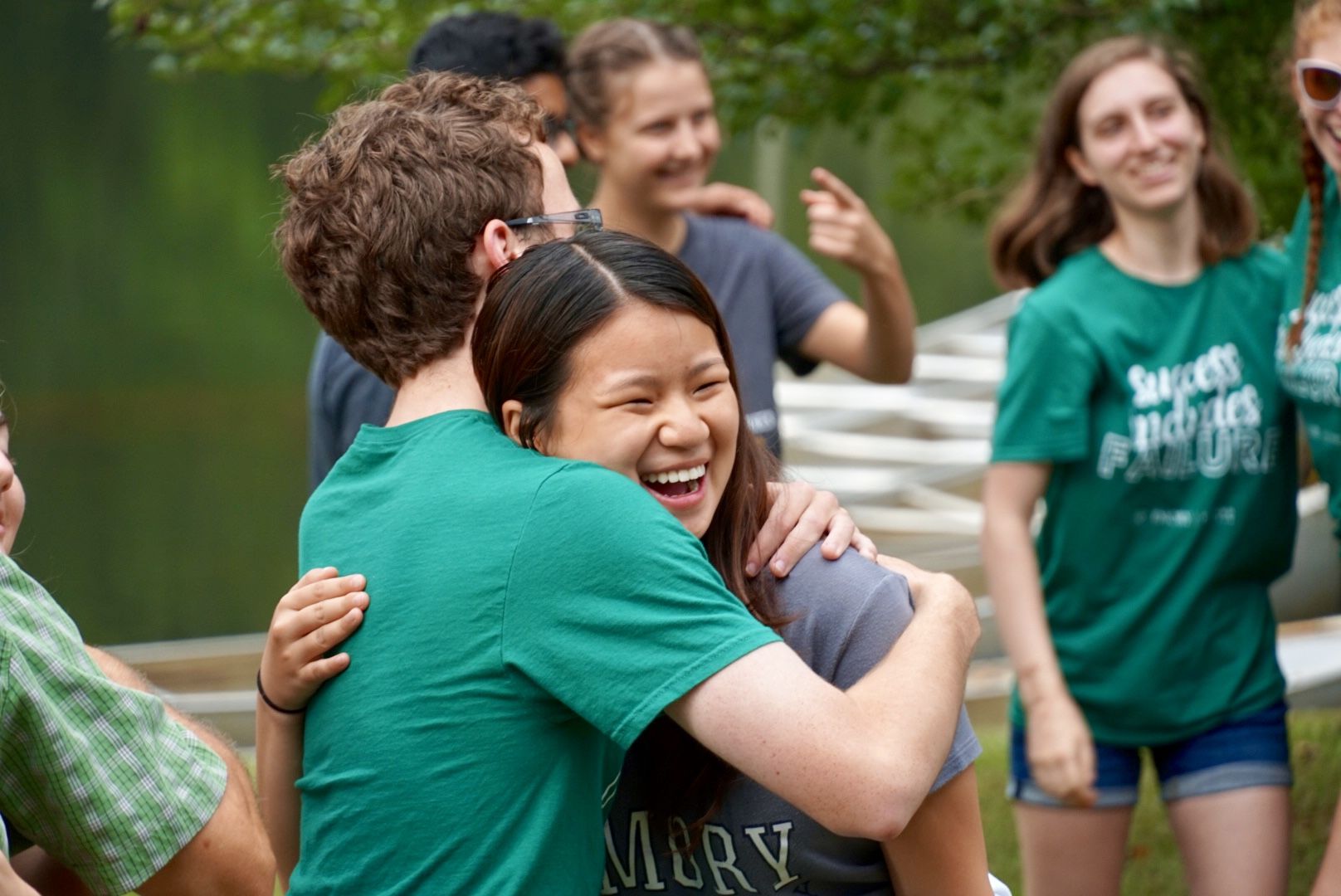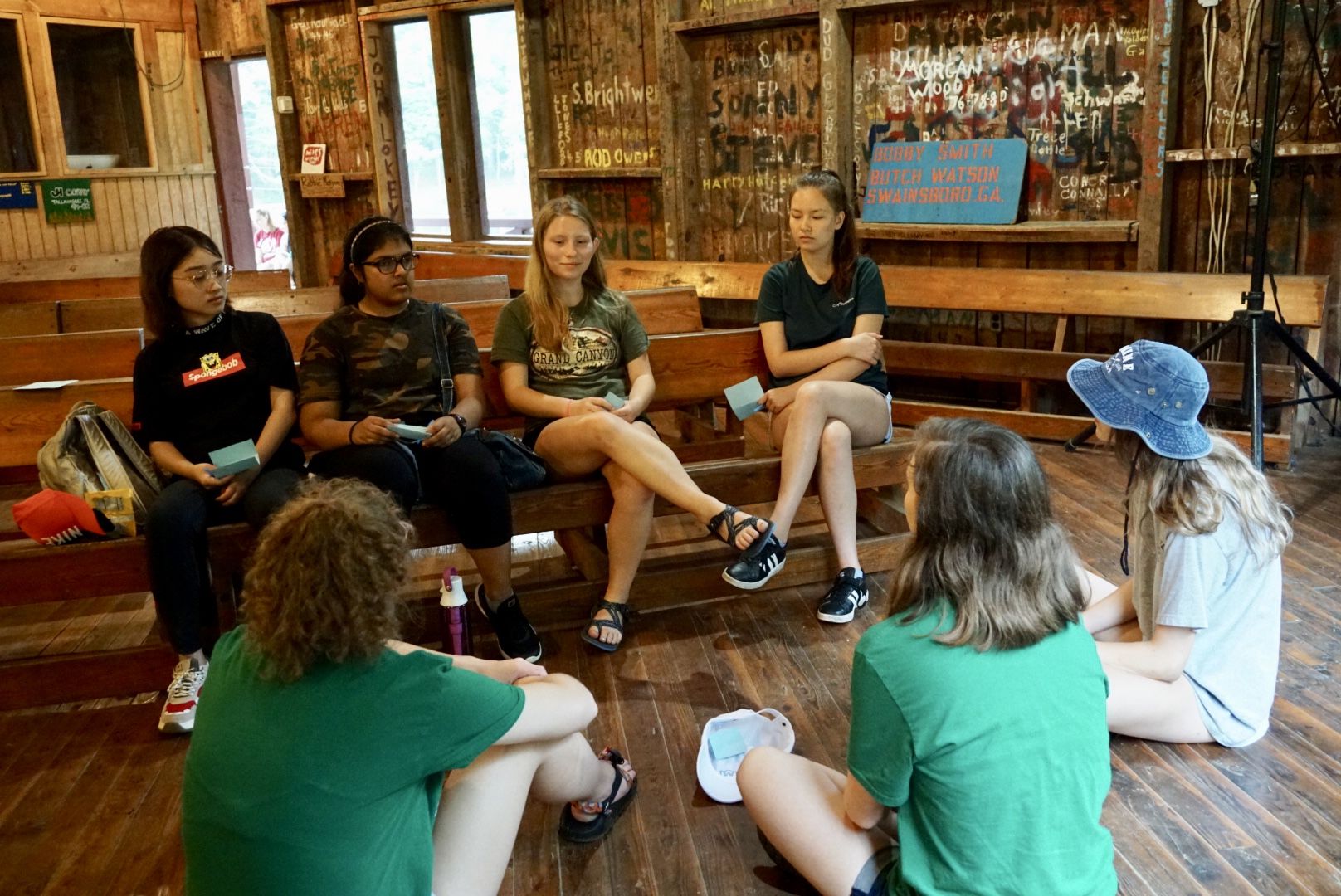 "We wanted to help students talk about failure as a normal part of life and acknowledge how much we learn from failure in our lives."
— Chaplain Lyn Pace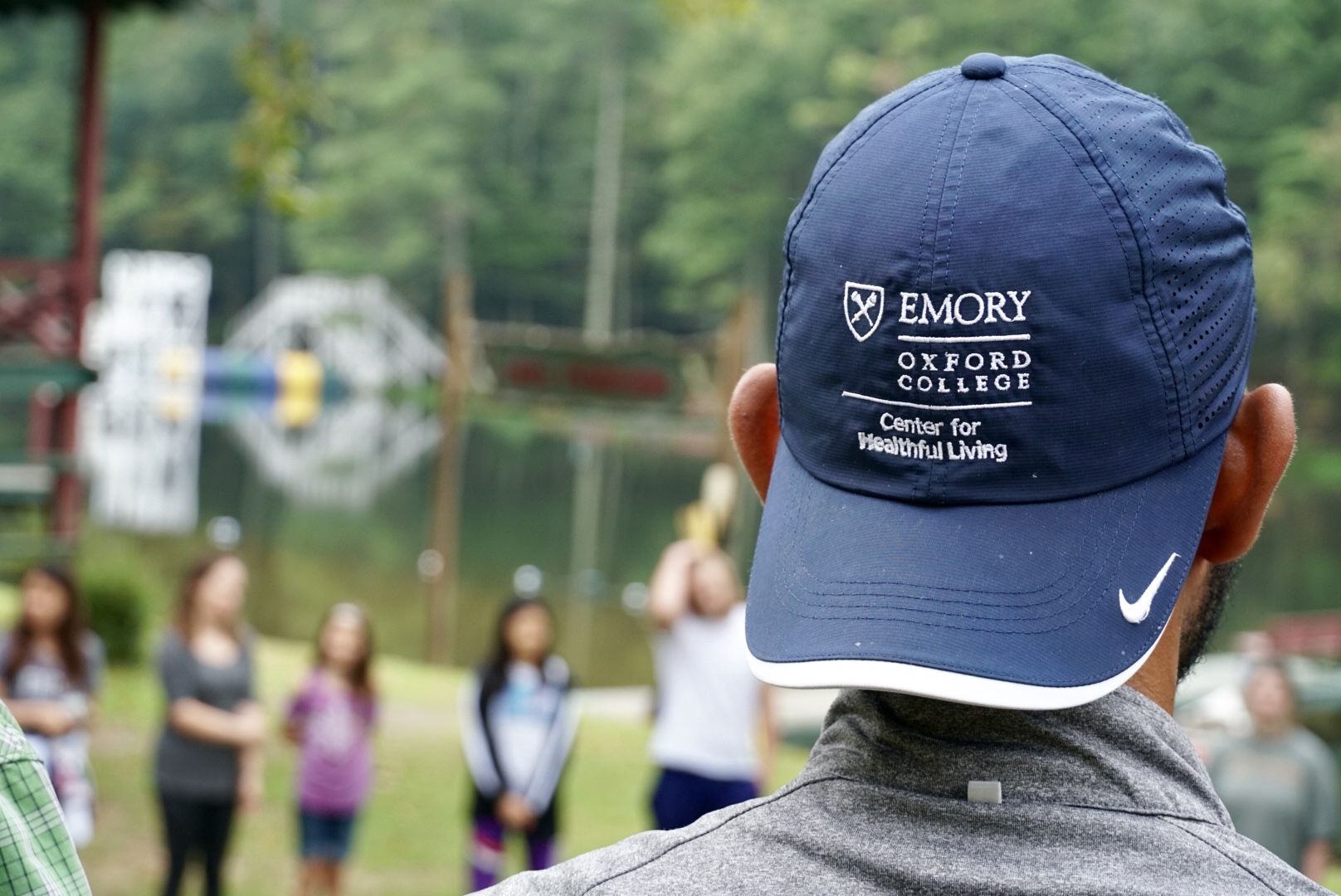 Students throw away notes with instances of failure.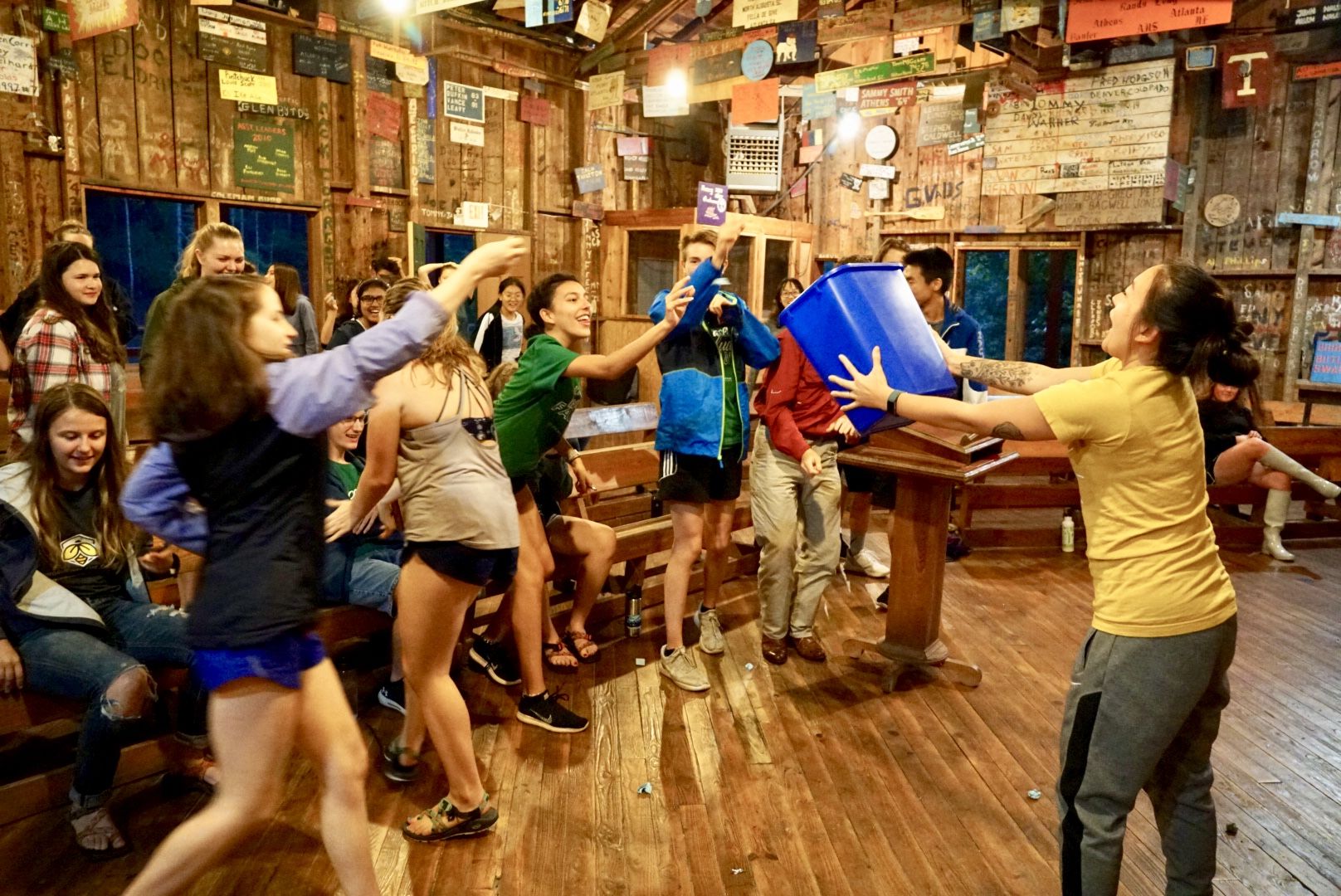 "I think it will shape the way I think of myself in regards to academic performance and abilities — I will be more loving and gracious, especially if I mess up."

— Bridgette Garnache, a first-year student from Wheaton, Ill.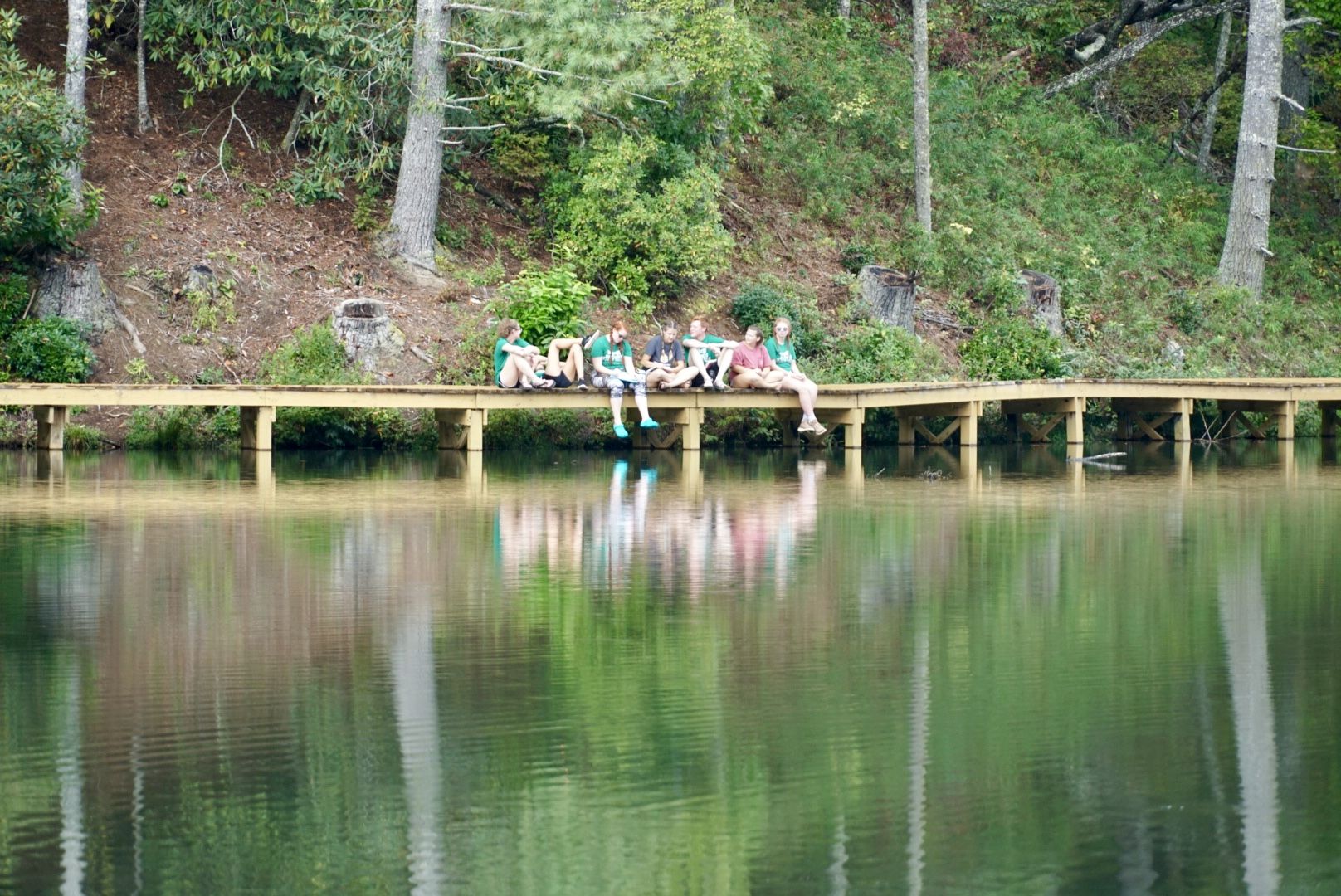 Retreat campers took a day hike at Tallulah Gorge State Park. Hikers went down steps that led into the gorge.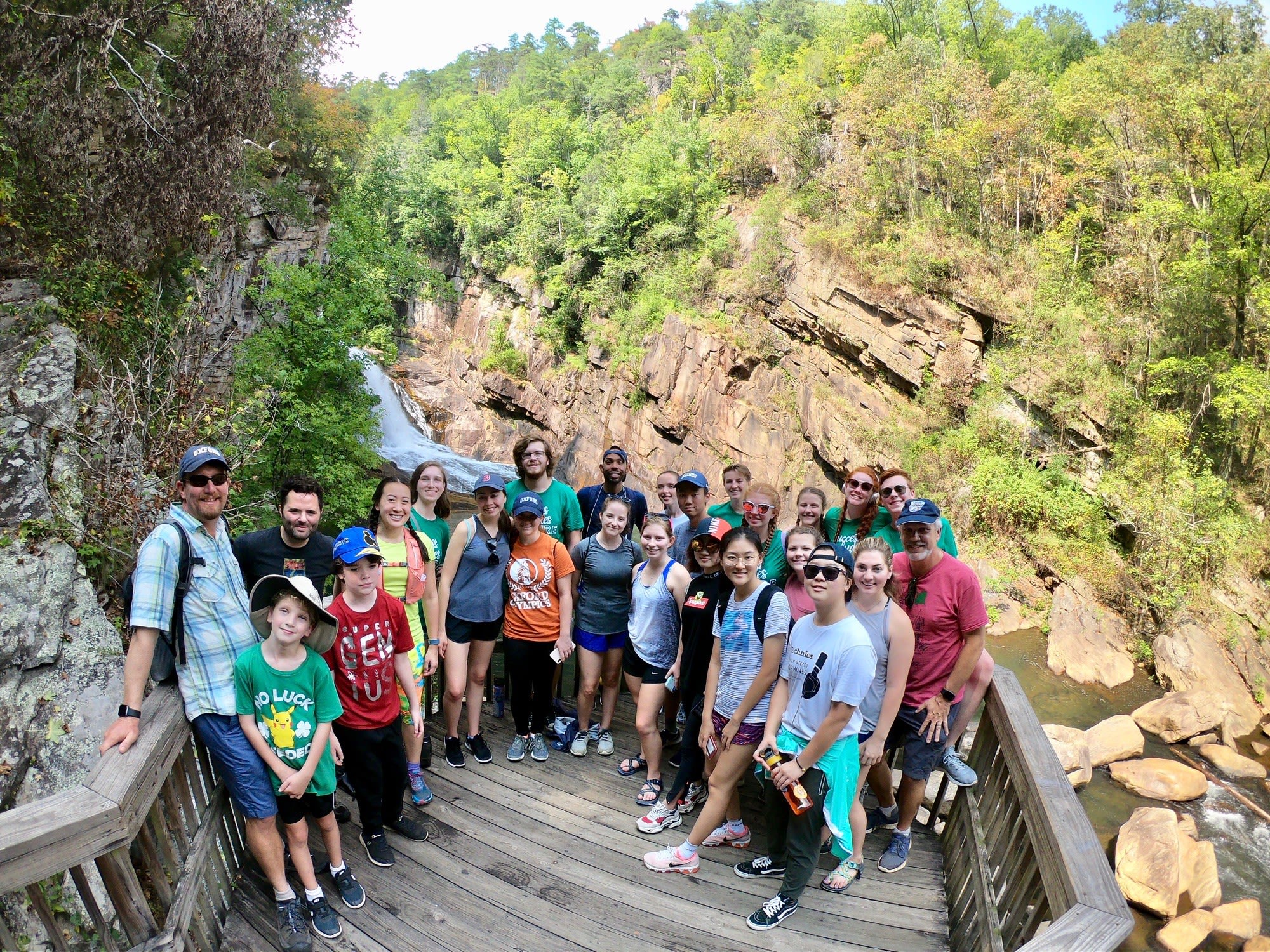 A highlight of the weekend's activities — as it is year after year — was the barn dance led by Seth Tepfer from the Oxford College Information Technology team. Oxford faculty members David Leinweber, Karen Rogers, and Mike Rogers provided live music for the dancers.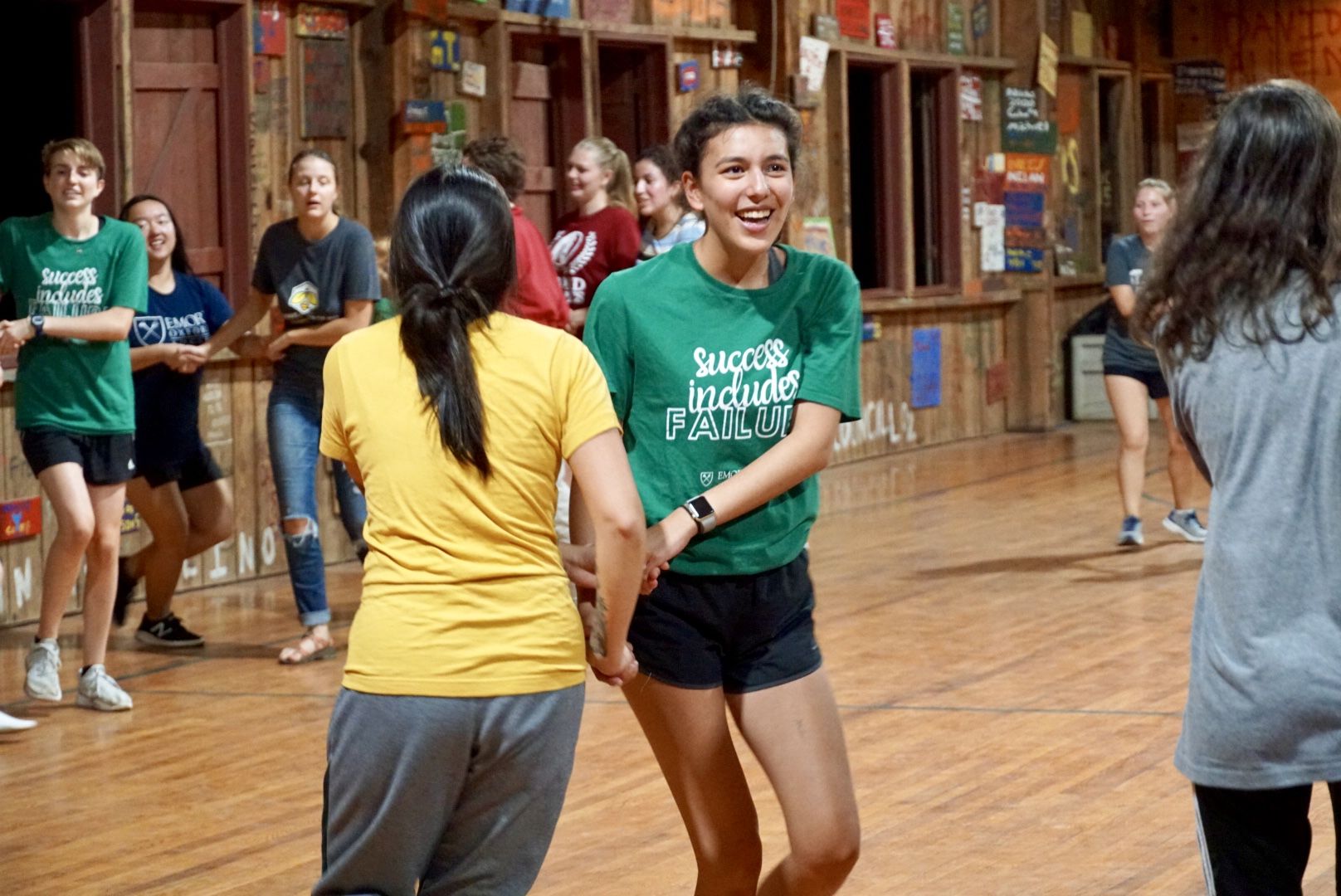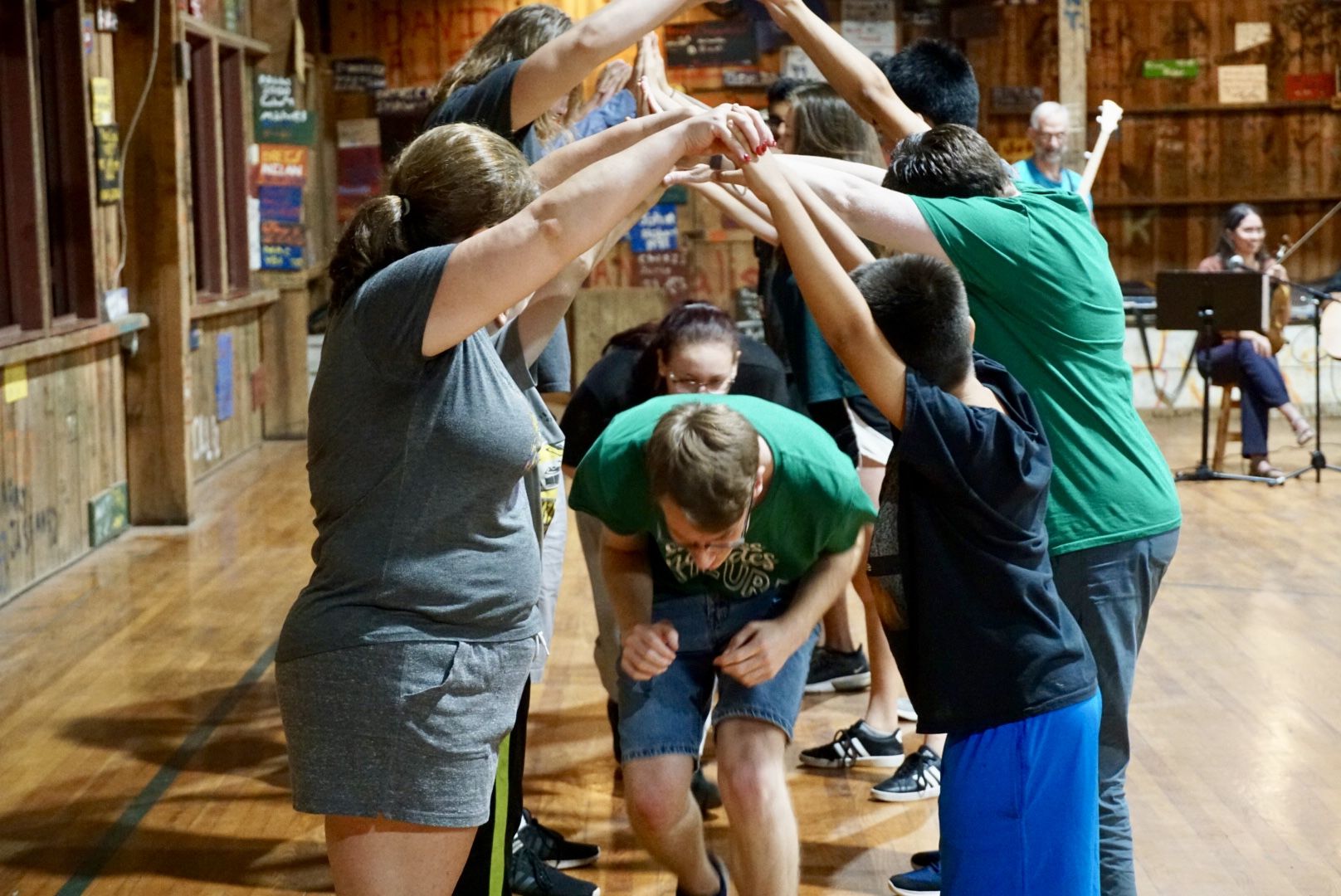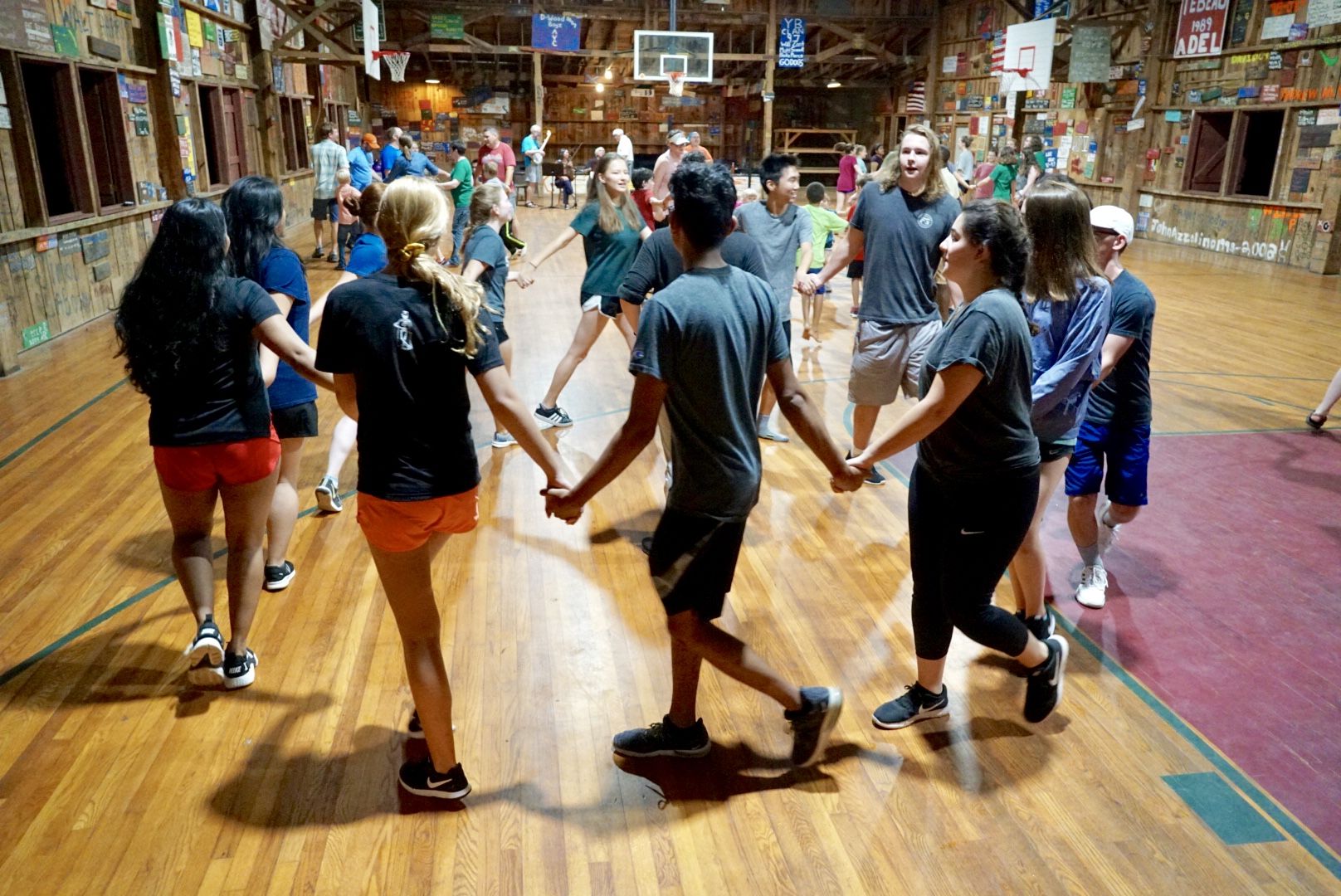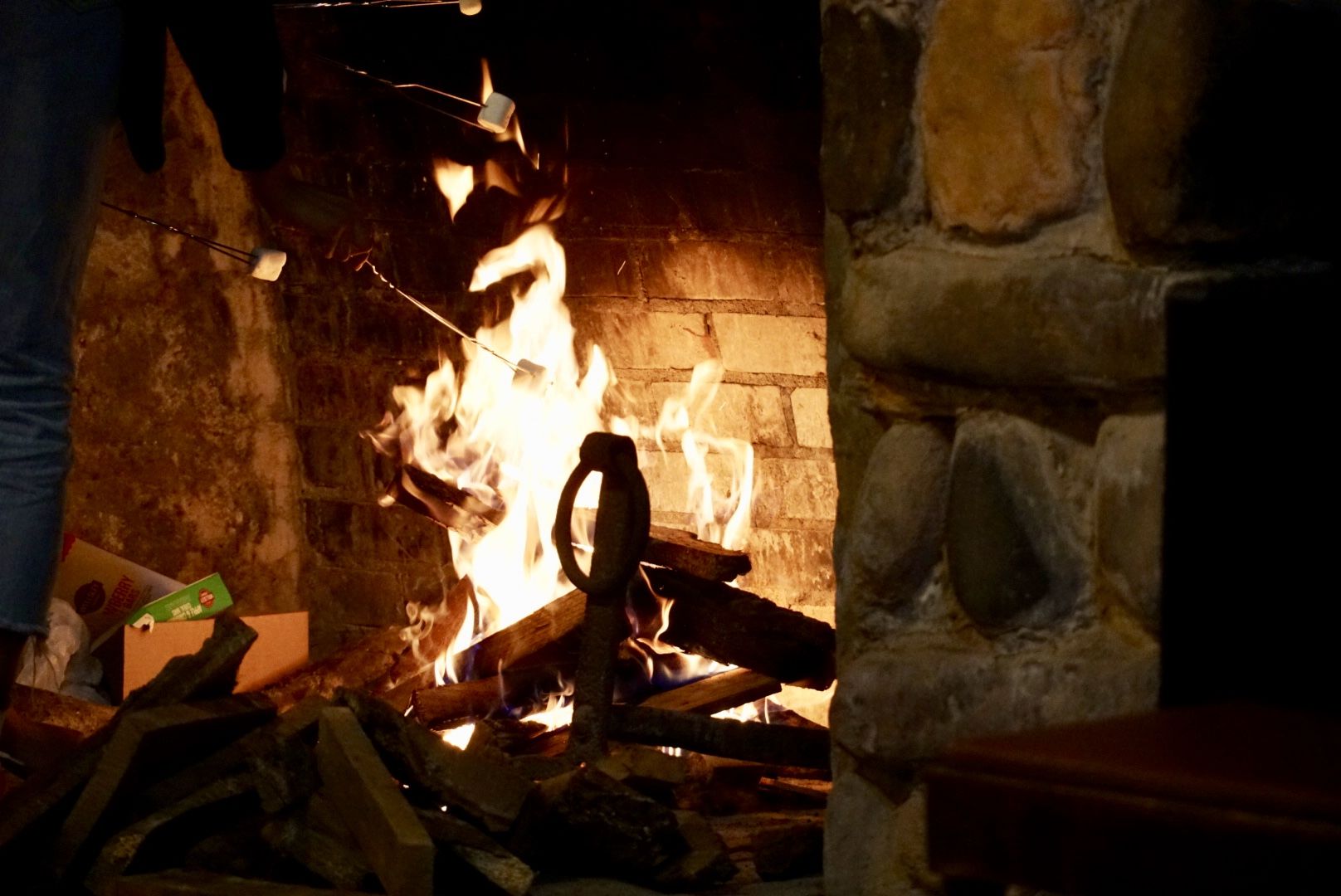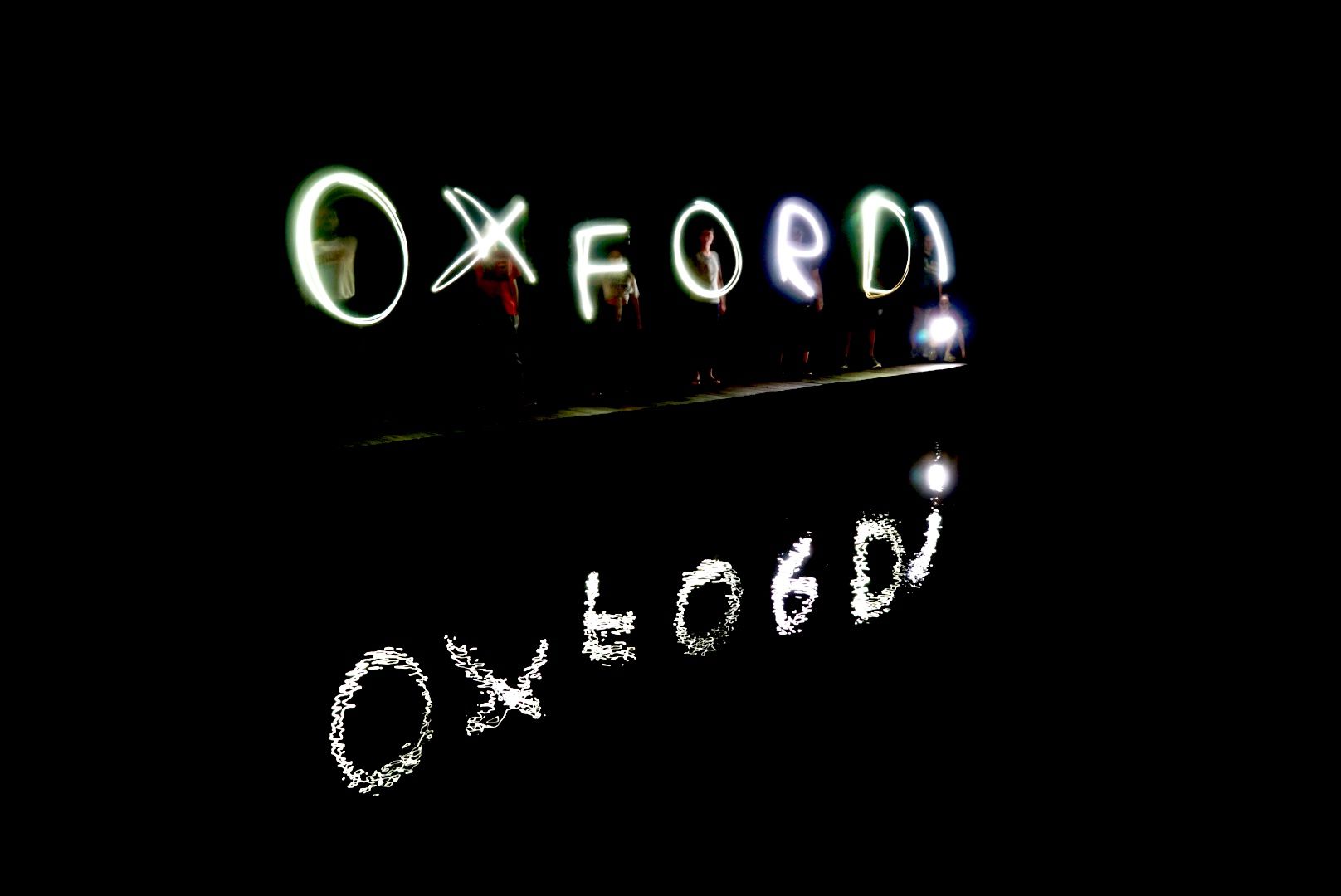 Check out the fall retreat's beautiful setting.