Exploring
Germany

Students interact with German peers, delve into philosophy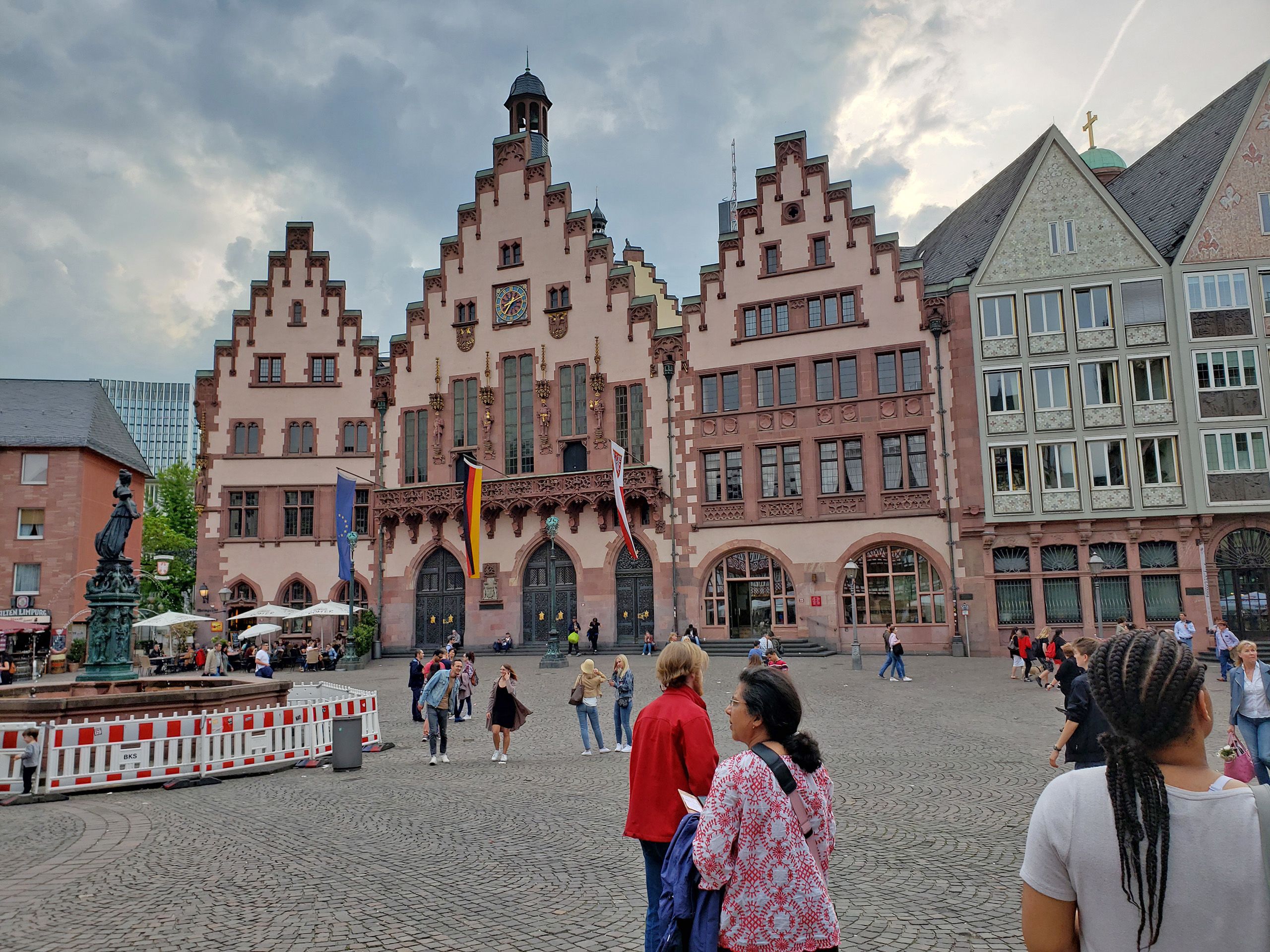 After a semester of studying Germany in their Oxford College classroom, nine students traveled across the Atlantic Ocean to get a first-hand look at several European cities. As part of the joint German and philosophy course "Globalizing the Frankfurt School," the students traveled to Germany this May with four faculty and staff members.
"I was able to have a trip in a beautiful country, eat wonderful food and I was able to learn about interesting topics. Having traditional German food and German traditions was part of how I grew up, so I was extremely grateful to be given the opportunity to go to Germany and learn more about my heritage."
— Natalie Frazier, an Oxford continuee and Emory College junior from Long Island, New York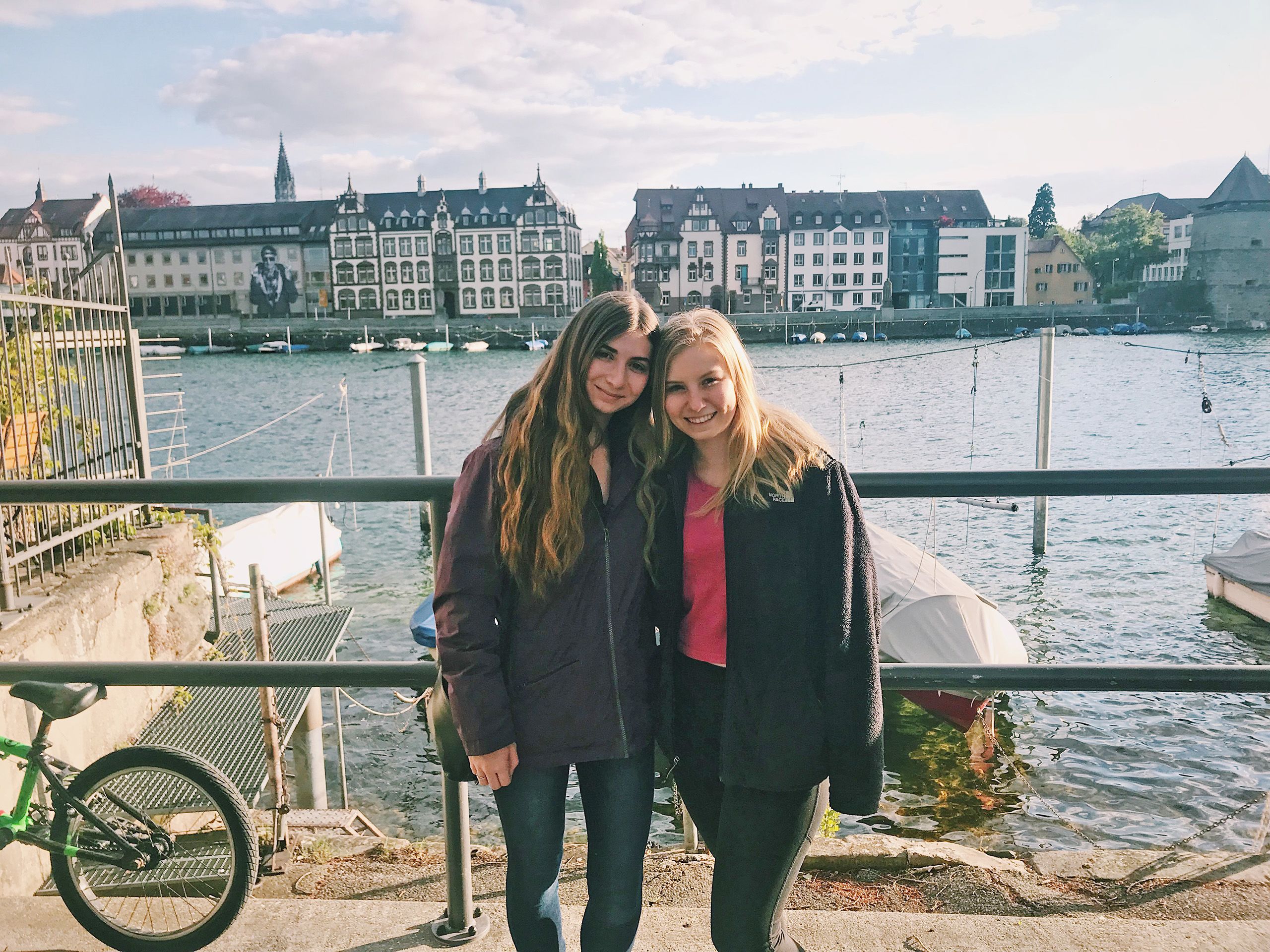 "The food was amazing as well, I enjoyed every meal I had and loved being able to try authentic traditional German food."
— Natalie Frazier
Trip participant Natalie Frazier's maternal family is from Germany — her grandparents immigrated to Canada and then New York after World War II. Some of her family members still live there. Although this was her first trip to Germany, her mother has shared stories over the years from her international travels.
"My German heritage is a big part of my life, and my mom tries to make sure we know about where our family comes from," recalls Frazier, who is studying political science and women's, gender, and sexuality studies. "Every year growing up, my family and I would go to German festivals for Oktoberfest."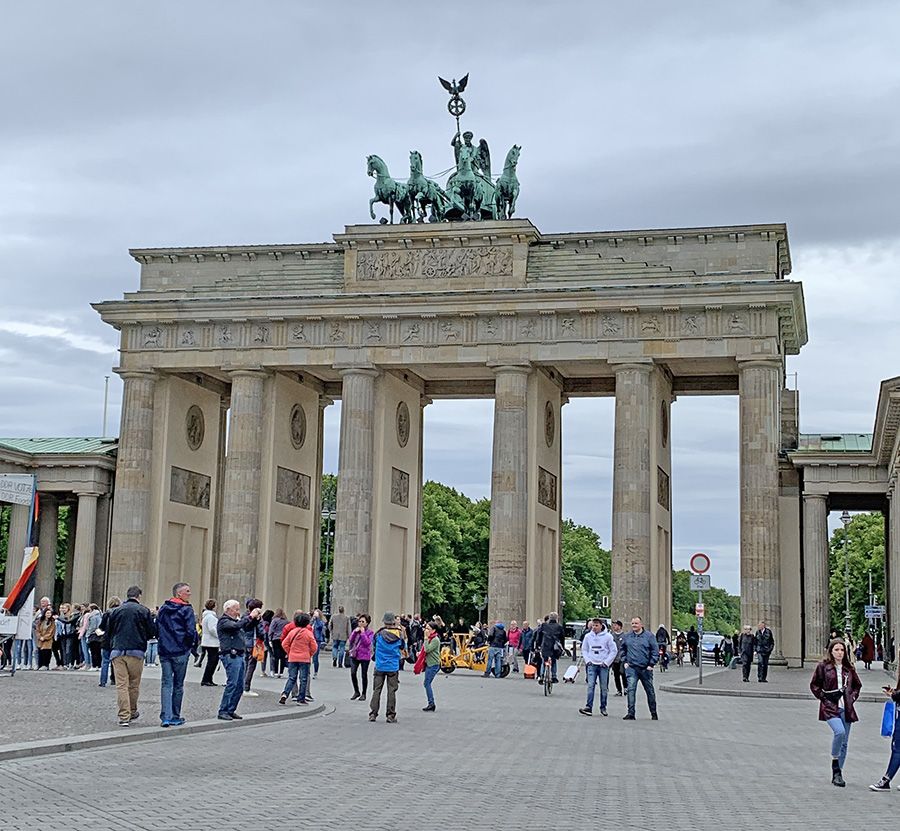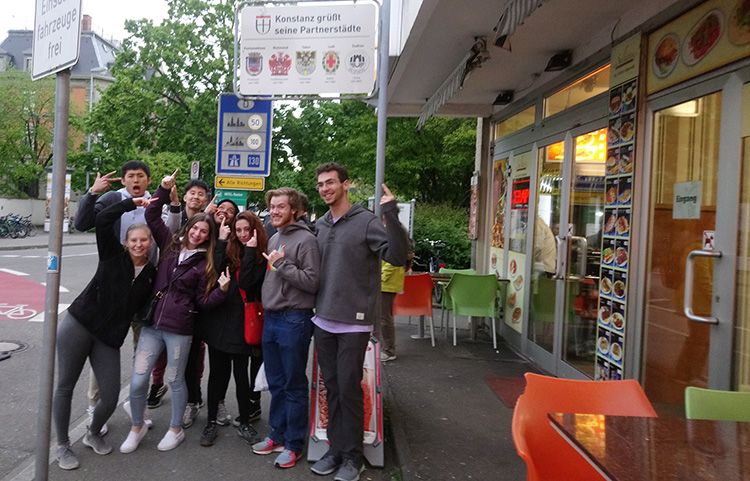 The student group visited notable cities such as Konstanz, Berlin, and Frankfurt — meeting with people, attending scheduled tours and meals, and exploring on their own.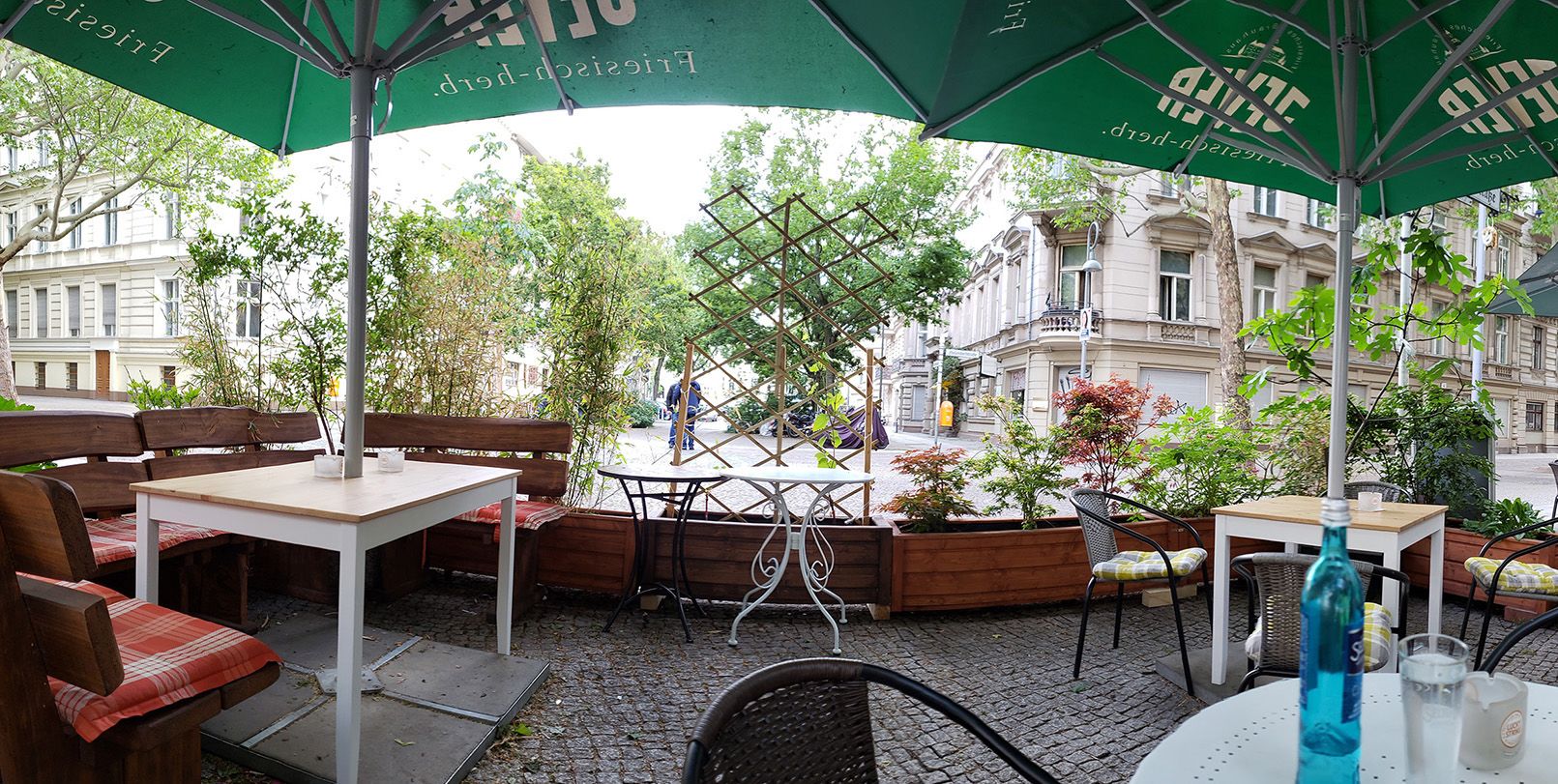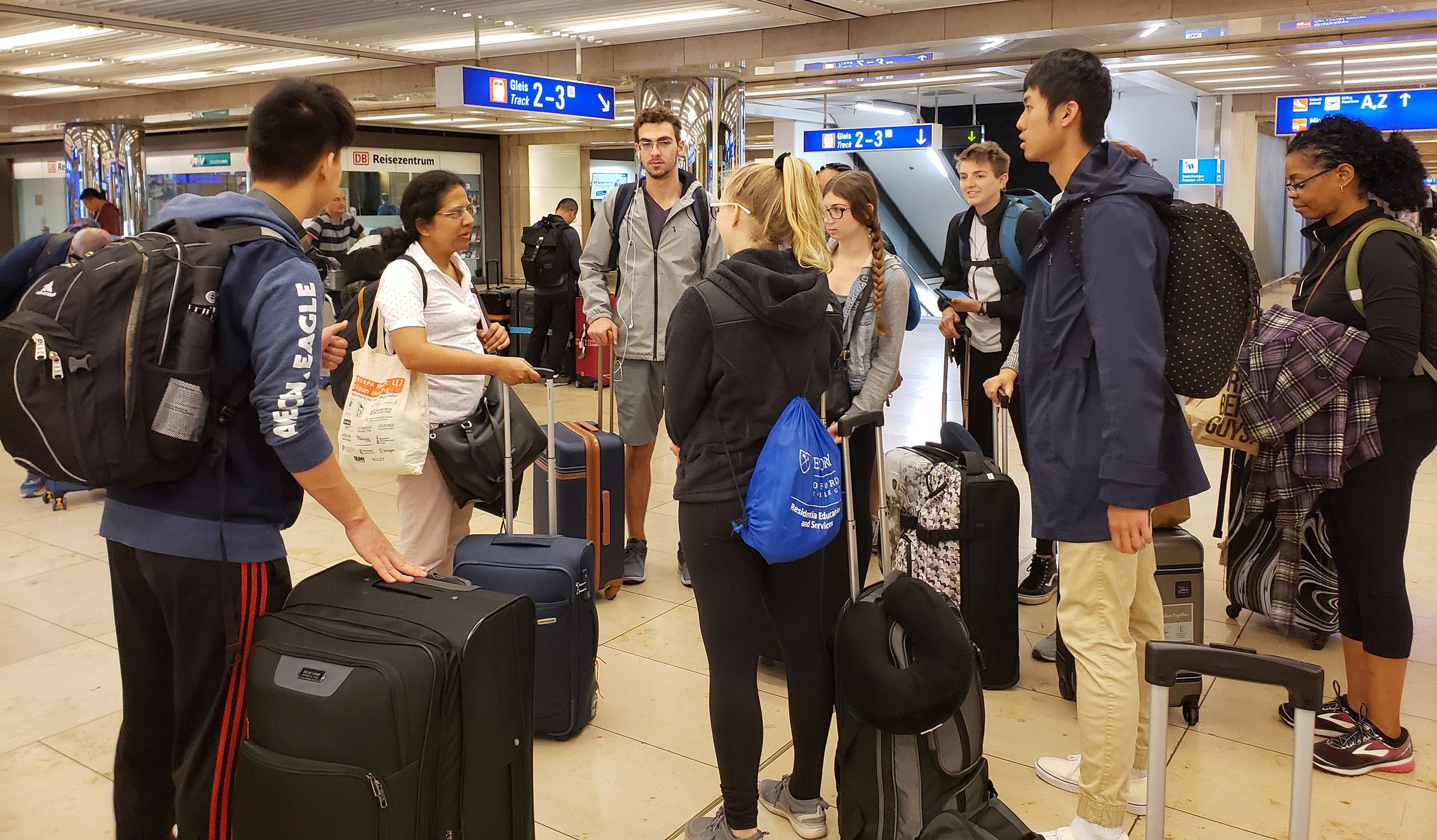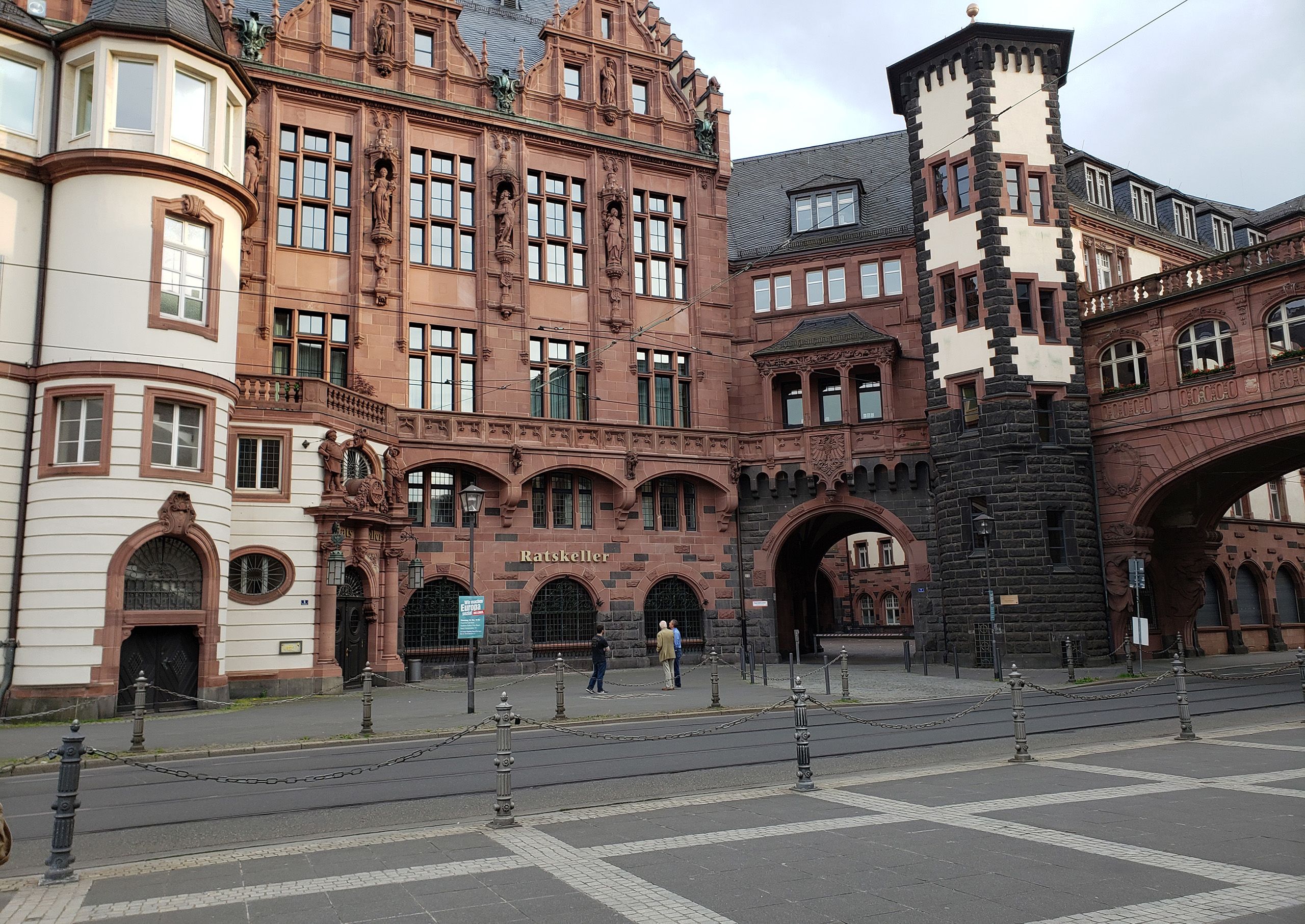 "I hope that they were able to get a deeper perspective on German history and that they have made a couple of contacts here in Germany. It would be great if some of them will return here, either to pursue their further studies or as a travel destination."
— Monika Kirloskar-Steinbach who taught the course as a visiting associate professor of German studies at Oxford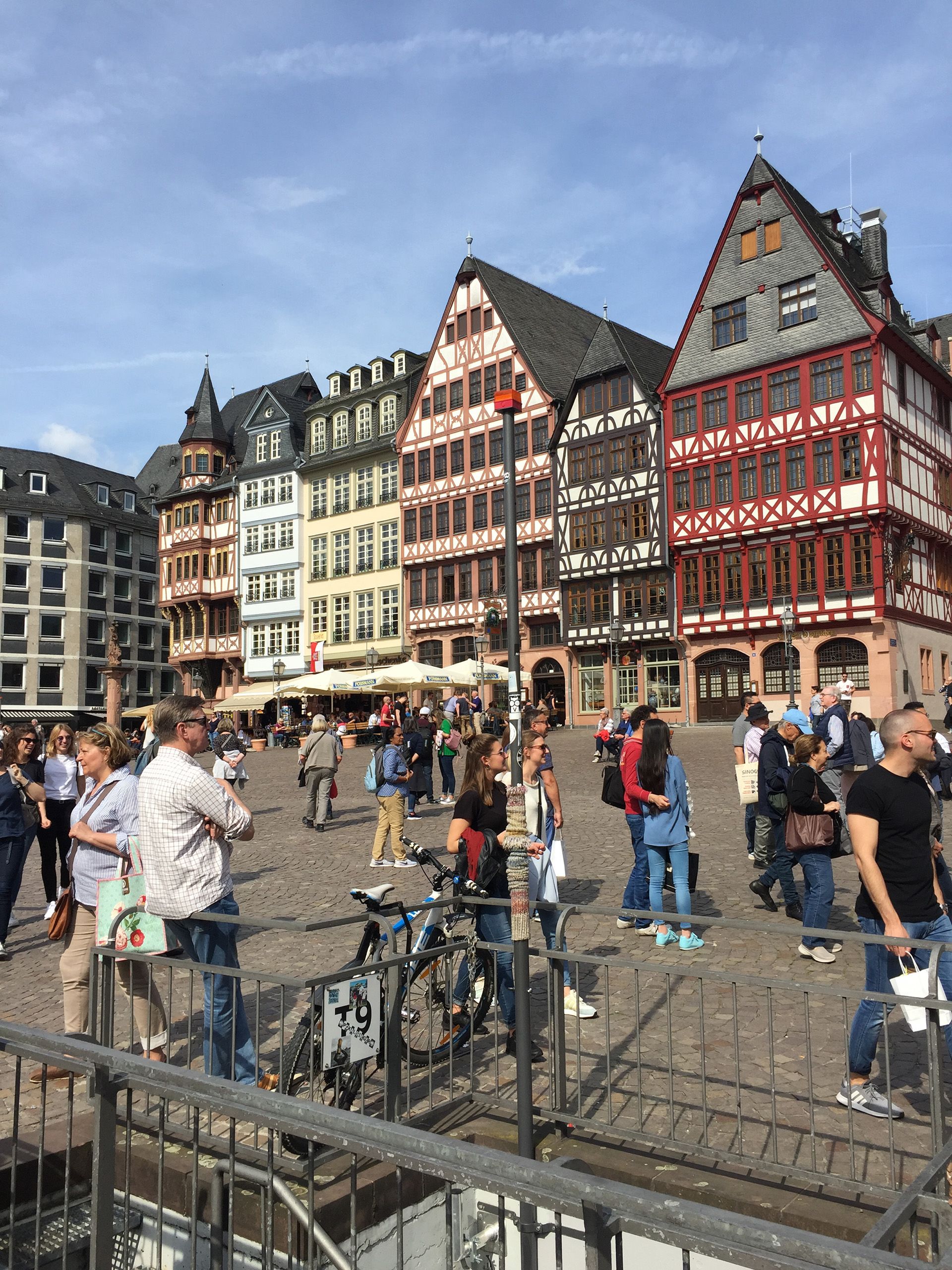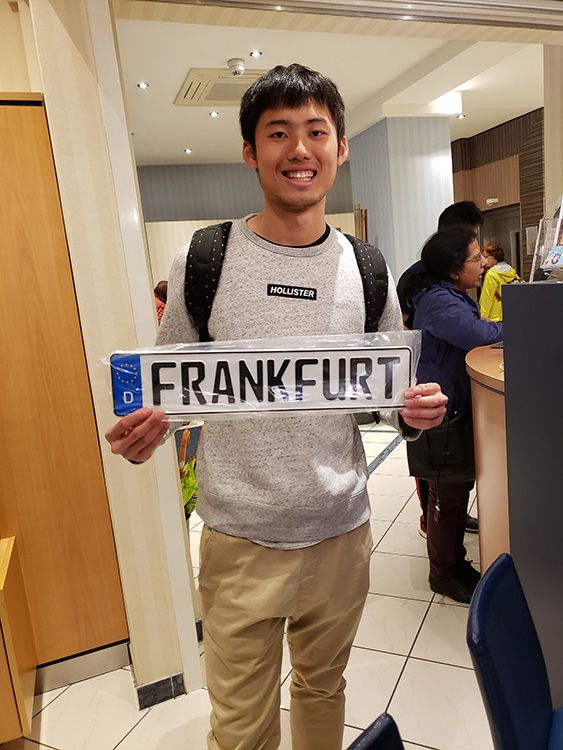 Monika Kirloskar-Steinbach, faculty member in philosophy at the University of Konstanz, is an elected member of the American Philosophical Association's Committee on Asian and Asian-American Philosophers and Philosophies. During her time at Oxford, she taught students in Georgia, as well as their counterparts in Konstanz. The original Frankfurt School — a school of social theory and critical philosophy — was founded by a group of Jewish intellectuals who fled Germany due to the Holocaust.
"This was the first time that I taught the same course in two countries in the same semester," she says, adding that it was also the first time she took students on a trip. "I looked forward to the students from both the countries meeting each other and working together."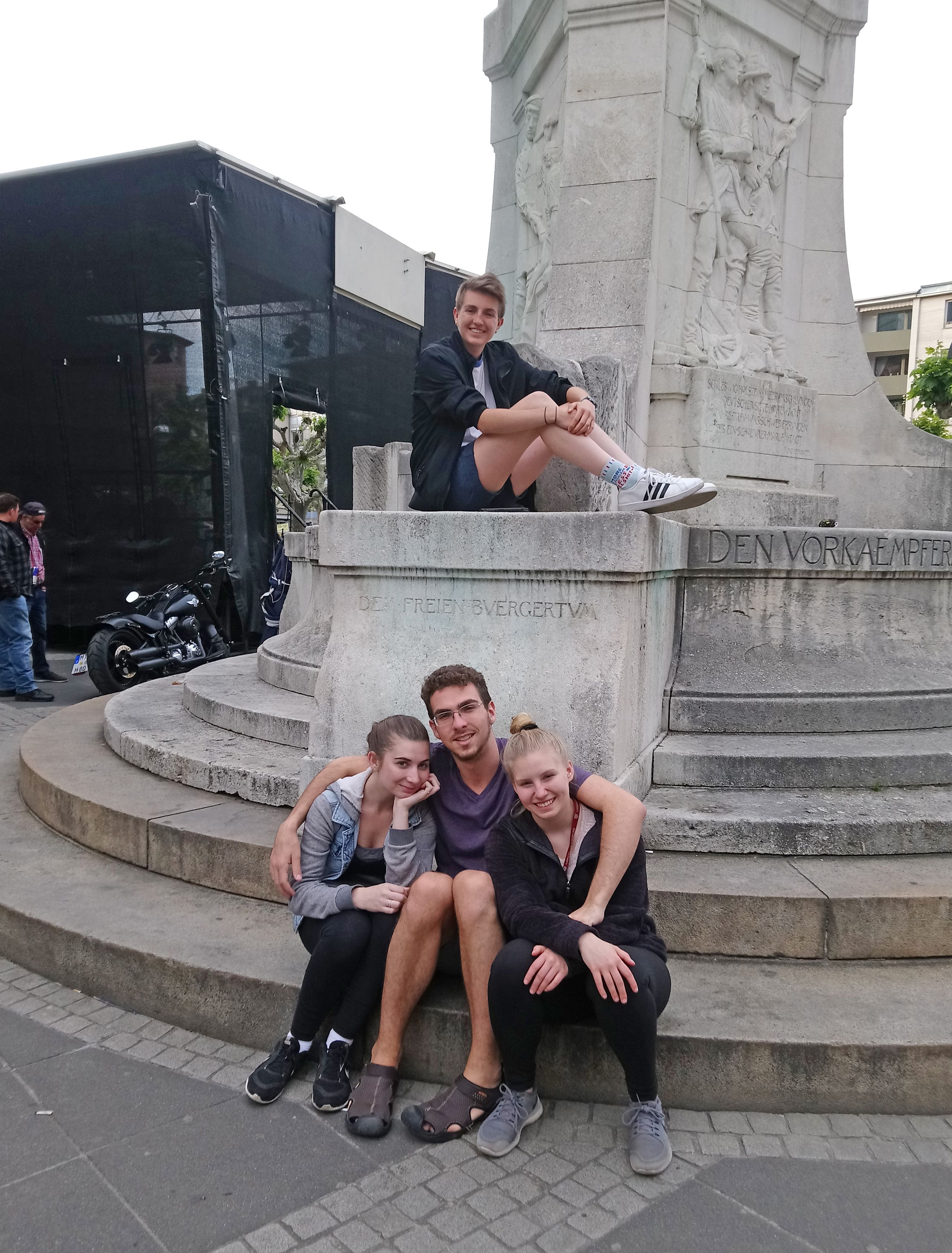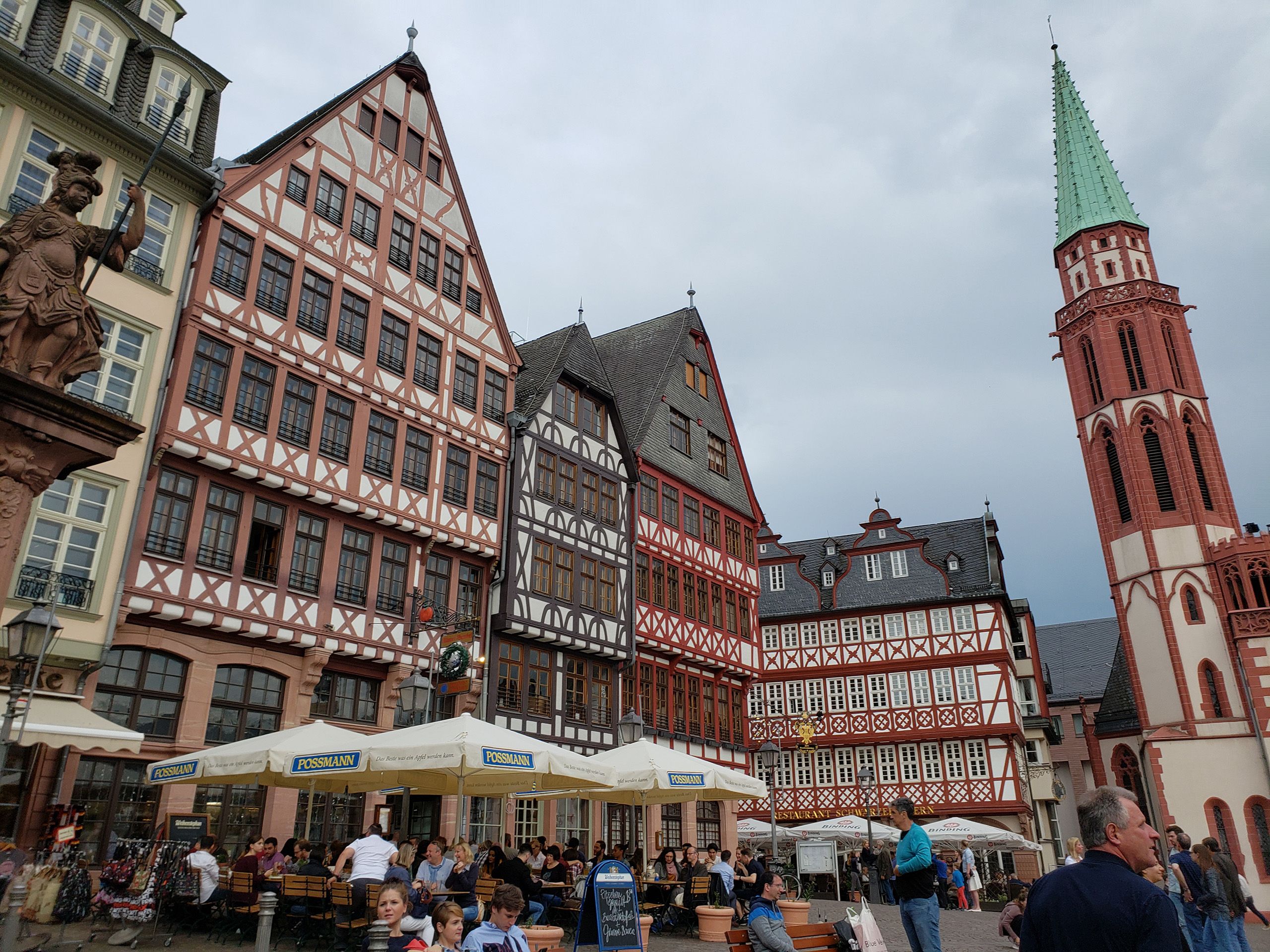 Before the trip, students also connected with each other through social media.
"Working with peers from a different country, it definitely won't be the last time I do that. We had to present complicated information without ever practicing presenting before. Learning about the culture and fitting work into each other's different time frames was a good experience to learn about."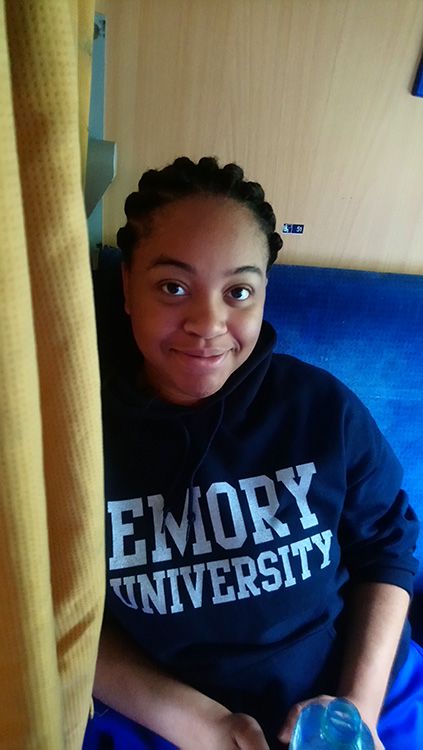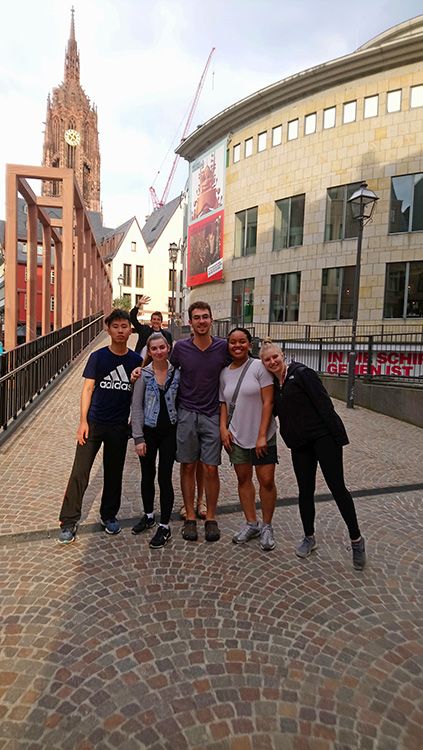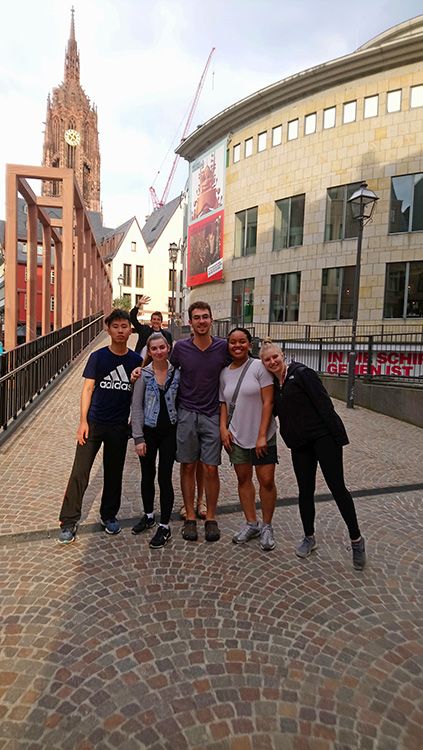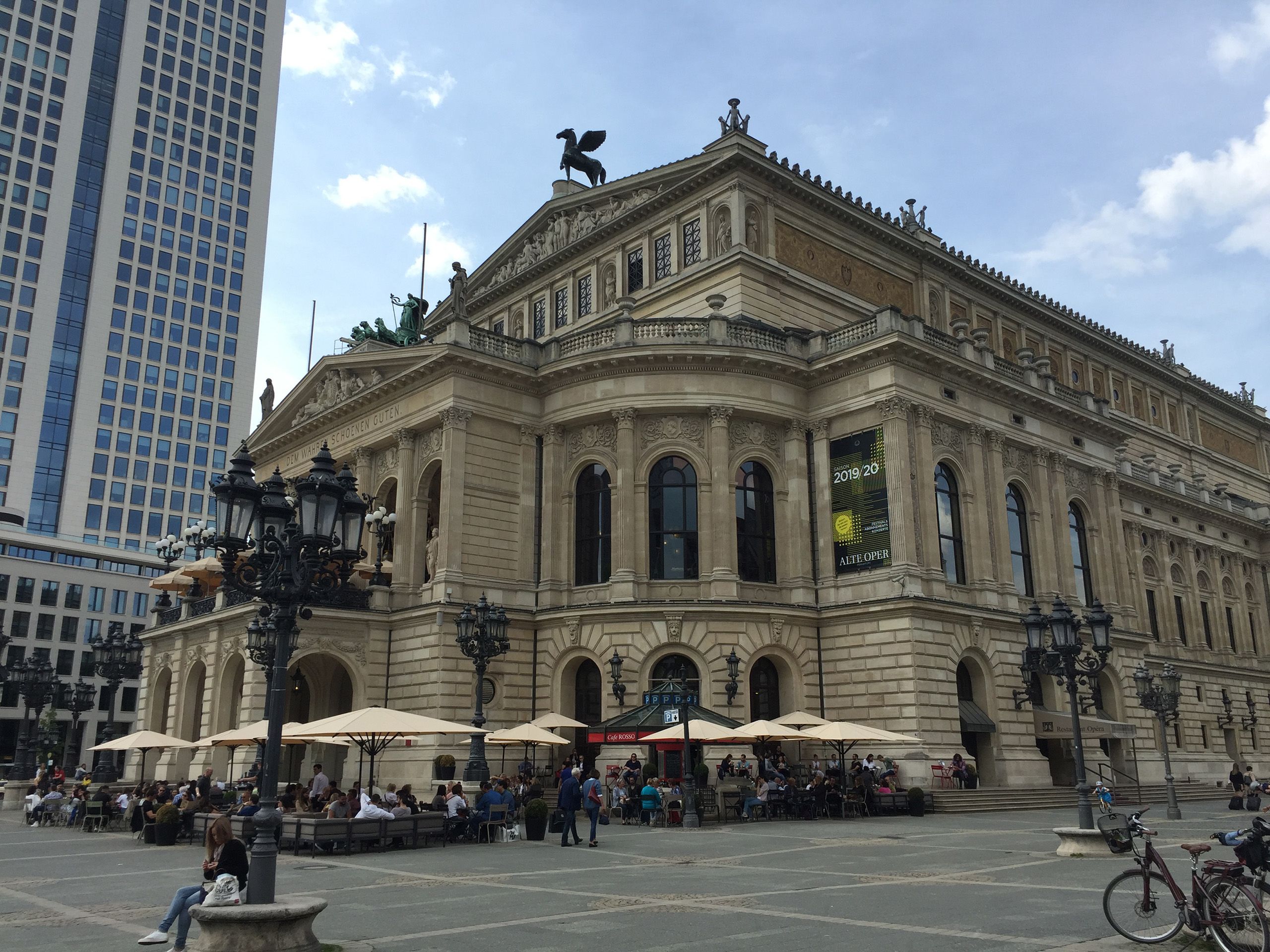 Oxford students also visited the Jewish Museum and the Holocaust Museum in Berlin, the German Parliament, a biergarten in Berlin, and some even spontaneously attended a classical music concert in a famous Berlin church.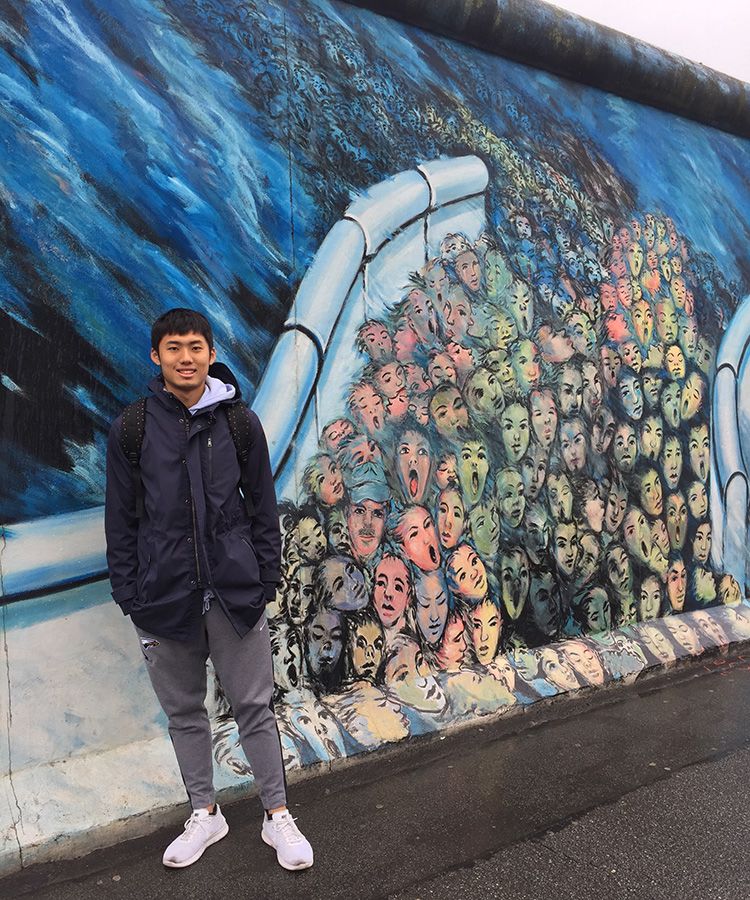 "Once I was bored in the hotel and chose to go out by myself to play soccer with strangers in Konstanz," Gu recalls. "I quickly made friends with them, although I didn't speak any German at all and only spoke to them in English. We played soccer, and it was an extremely fun time."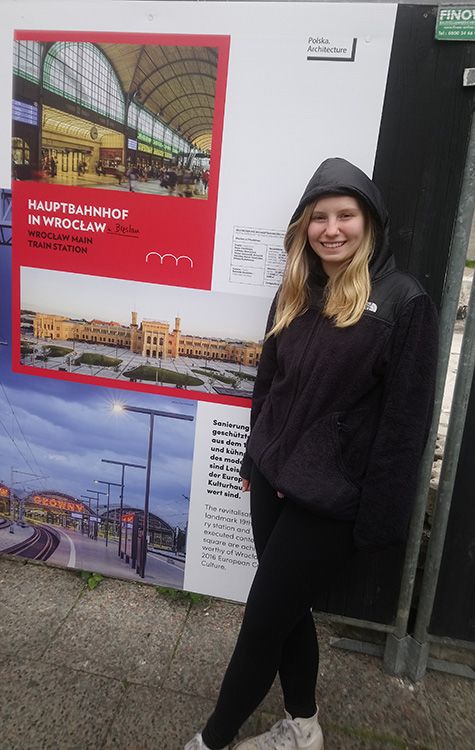 Students also took tours, met with scholars and political leaders, and took public transportation to see the sites. They spent one night on a train for the 12-hour trip from Konstanz to Berlin.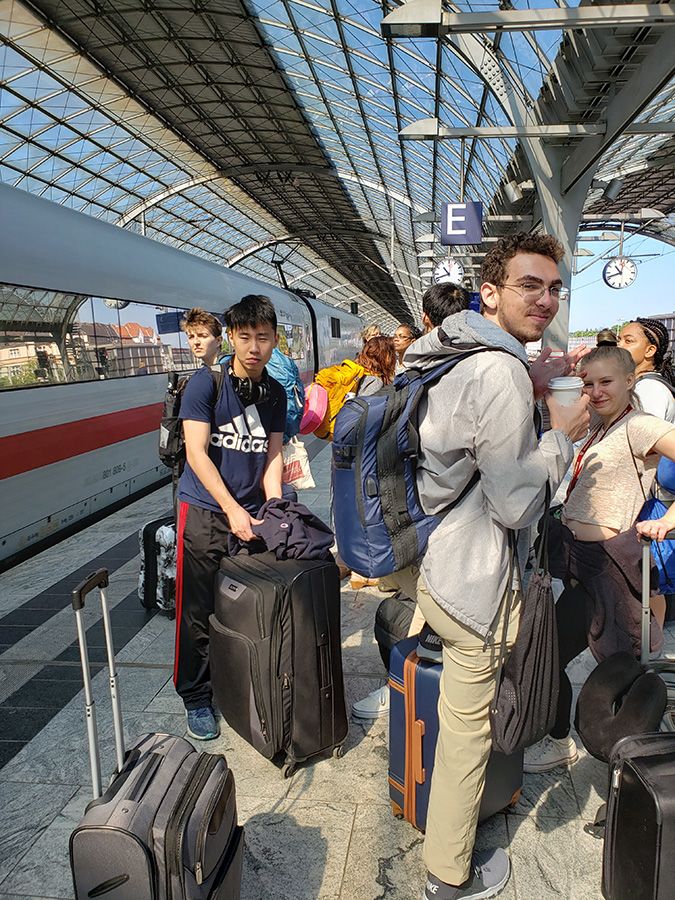 "Public transportation (in Germany) is much better than anywhere in the U.S.," explains Daniel Walter, assistant professor of German and linguistics, who also accompanied students on the trip. "That's how German students travel —and doing so makes them more independent. The overnight train with six students to a train car was pretty intense — there was a lot of grumbling, but it was a good bonding experience to suffer together. … I hope they got to experience being in a different culture where there are different expectations."
"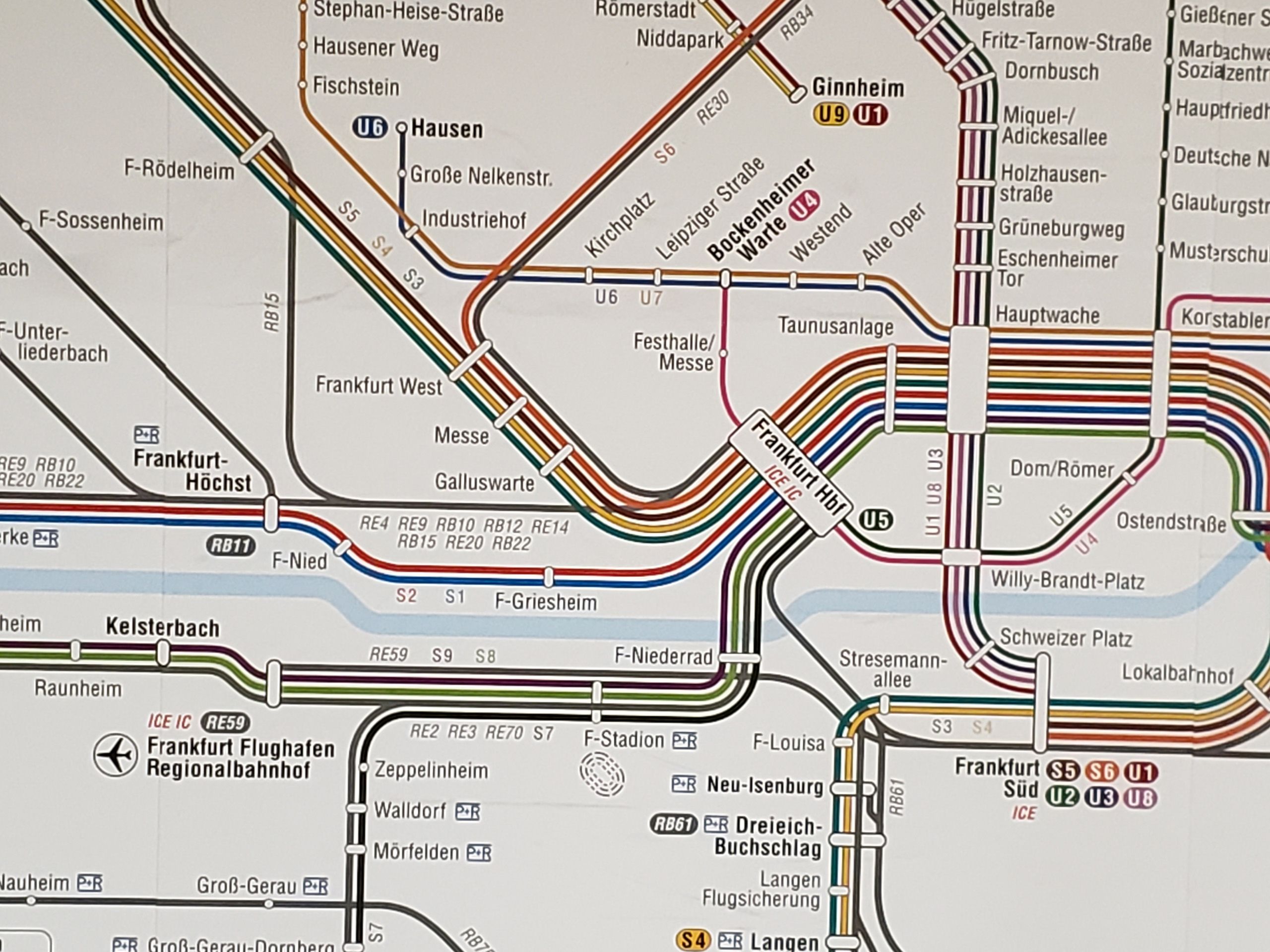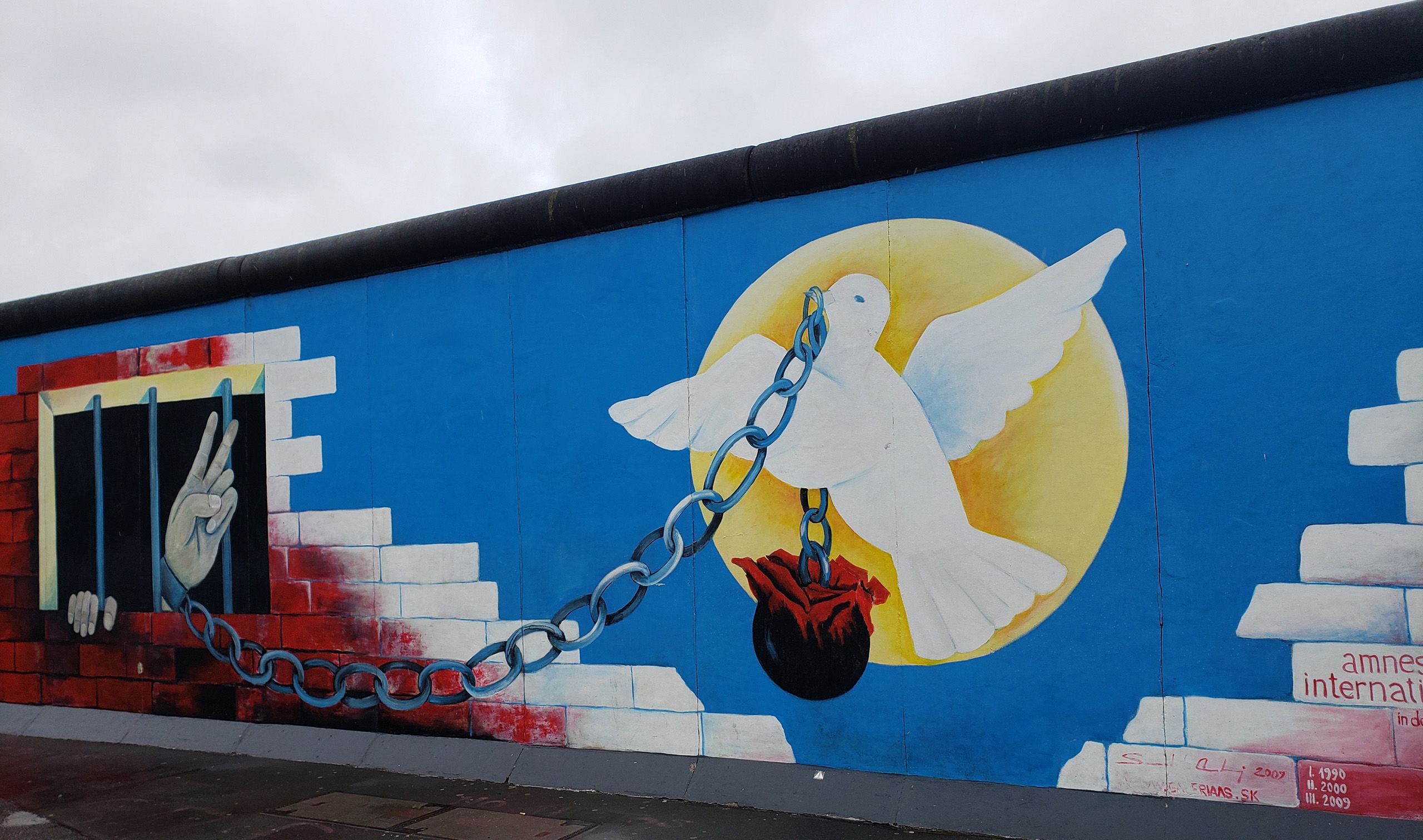 Oxford offered the joint German and philosophy travel course as part of its Experiential Learning program, which focuses on global learning alongside applied arts, Theory-Practice Service Learning, student research, and internships.
As part of Oxford's commitment to global learning, students can choose from several short-term, faculty-led study abroad or study away courses a year. 
"As a student who can't afford to spend a whole semester abroad, Oxford College has created the perfect program that allows me to learn about interesting topics other colleges don't offer while making it affordable for me to travel to another country. I learned more about the historical aspects of Germany, I was able to see multiple cities, and I was able to learn from the other German students and have conversations about what life is like for them."
As part of the program, students have traveled to Cuba, Greece, and France. This year, students also traveled to Germany, Italy, and Spain. New programs are in development for Japan, Missouri, and Morocco.
---
Oxford College of Emory University | October 25, 2019
Written by Michelle Floyd