Alternative Spring Break

Trips allow students to serve and lead in New Orleans and Memphis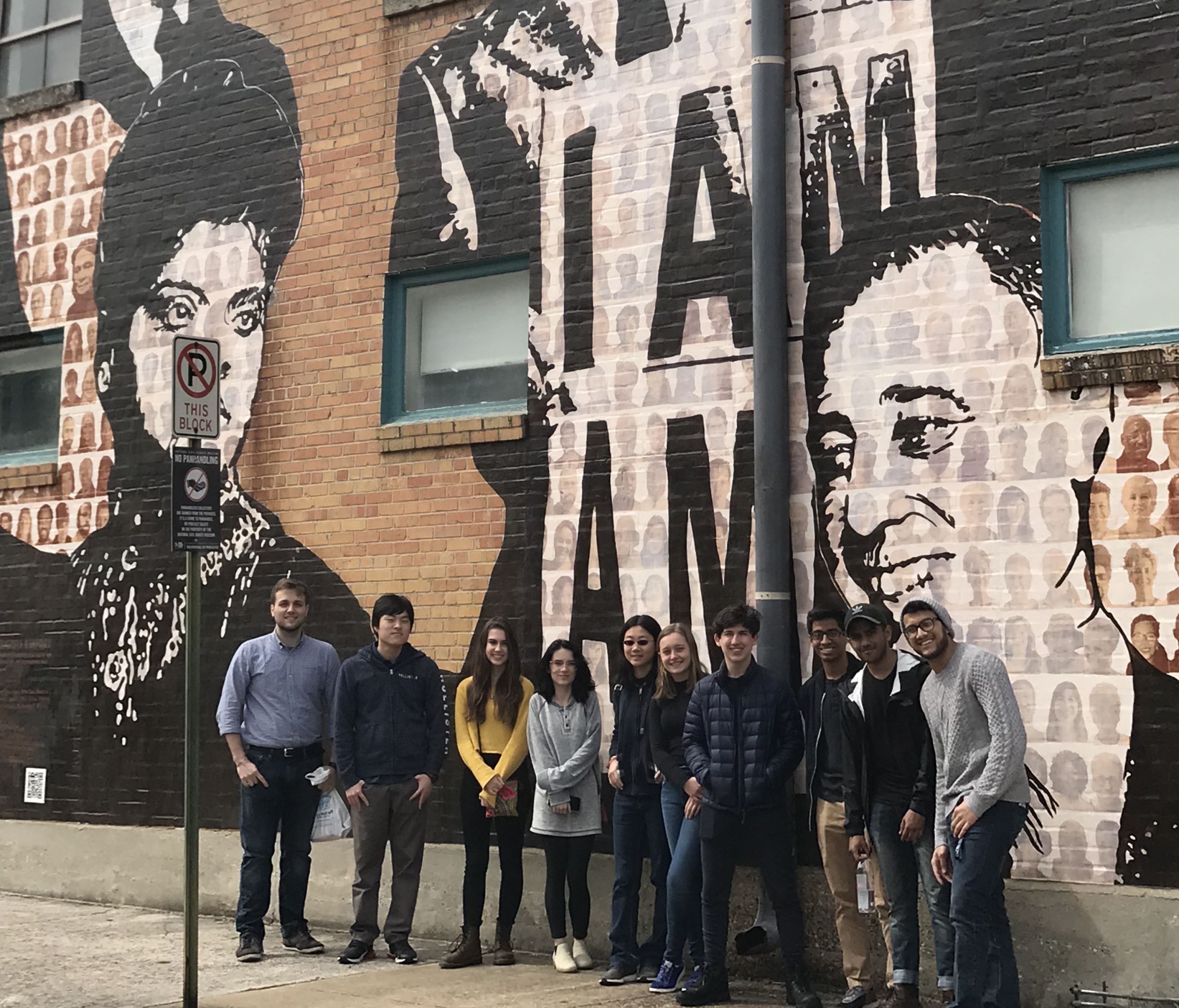 A team of 31 Oxford students spent the week of their spring break serving in partnership with local non-profits in New Orleans and Memphis. The two groups did urban farming and staffed a spring break camp for Memphis elementary students and focused on environmental sustainability and food insecurity in New Orleans.
These annual trips with the student-led Volunteer Oxford program blend fun, team bonding, and community engagement. During the day, student volunteers learned about social-justice issues and leadership through service. In the evenings or on days off, they enjoyed the local sights and attractions.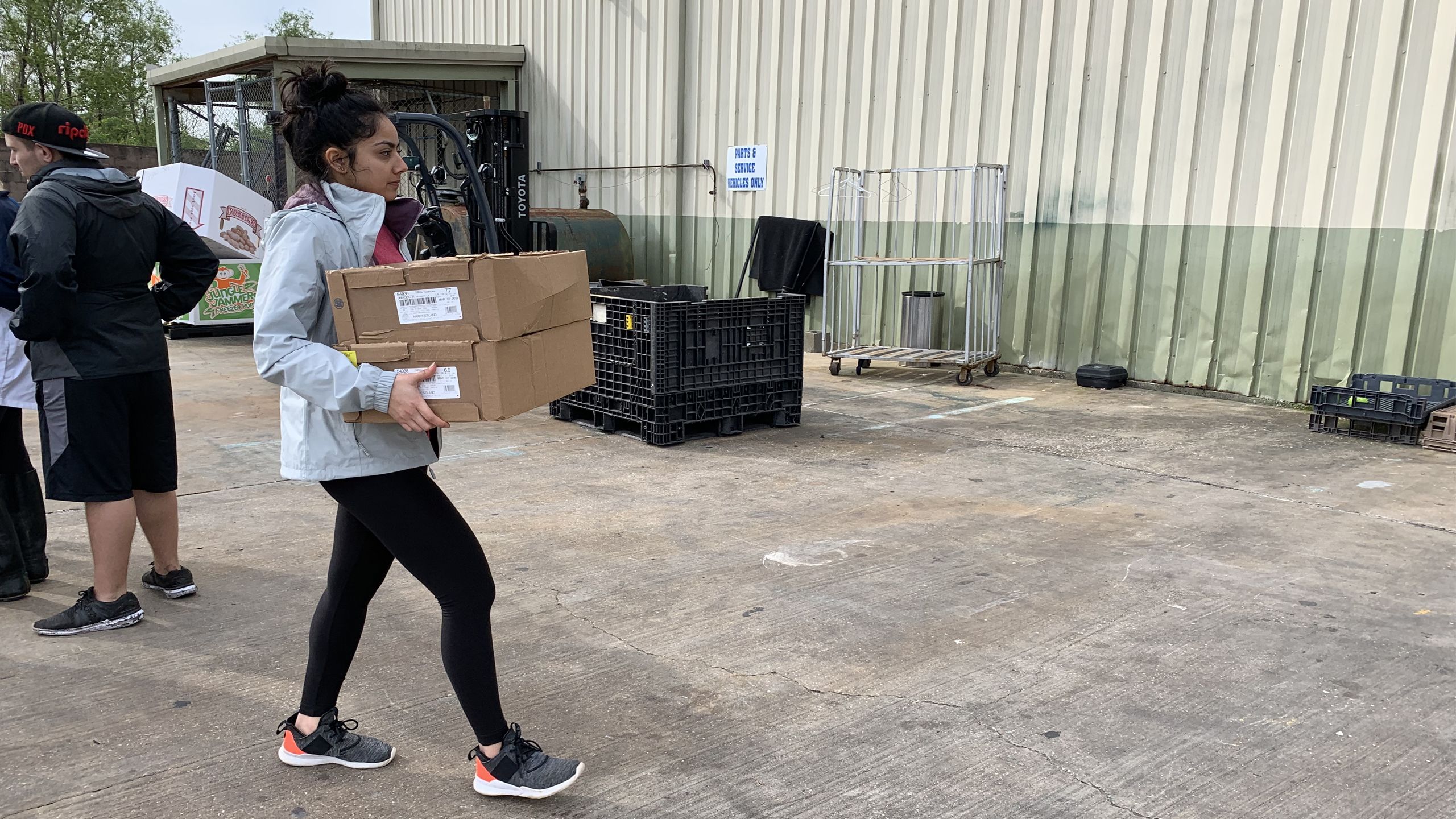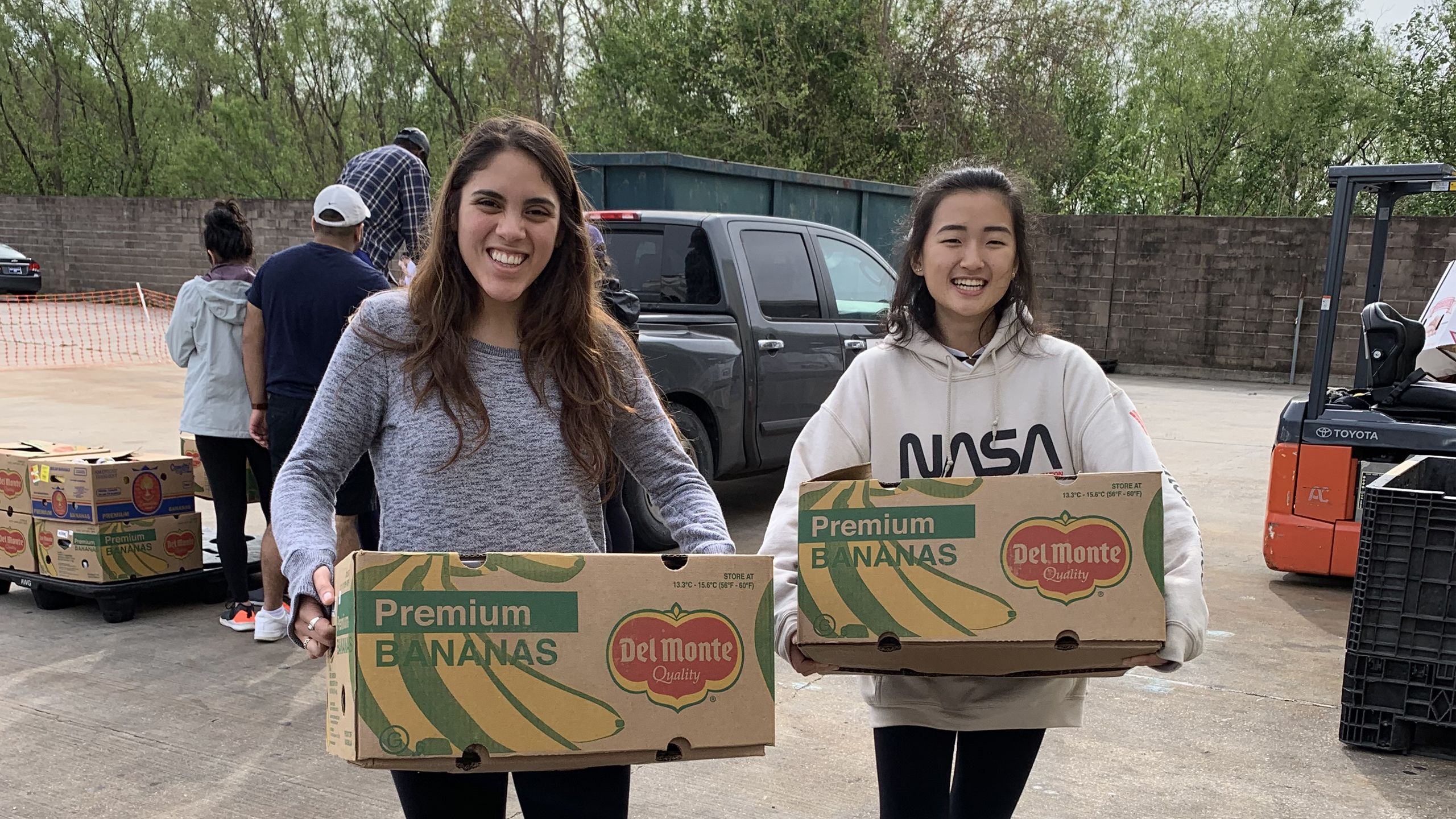 A team of 21 students partnered with NetWork Volunteers in the Louisiana bayous working on environmental preservation, volunteering at a food pantry, and assisting with a sustainability project led by prisoners.
Led by student coordinators, Volunteer Oxford acts as a liaison between community service agencies and willing student volunteers. The second-year student Volunteer Oxford Coordinators (VOC) find local initiatives throughout the year, let students know about them, and then facilitate a volunteer matchup. They plan alternative break projects across the United States during Oxford's fall and spring breaks.
The VOCs began planning last October and worked for several months on the trip logistics and service initiatives. VOCs Kiarra Harris from Chicago and Alyssa Milton from Alpharetta, Ga., helped oversee the New Orleans trip. Staff advisors and Residence Life Coordinators Stephanie Mimbs and Claudia Fontaine joined the two student leaders.
Each day ended with Harris and Milton leading group debriefs. The topics included the long-lasting impact of Hurricane Katrina, gentrification post-storm, and the ways students can continue being mindful of their own environmental impact.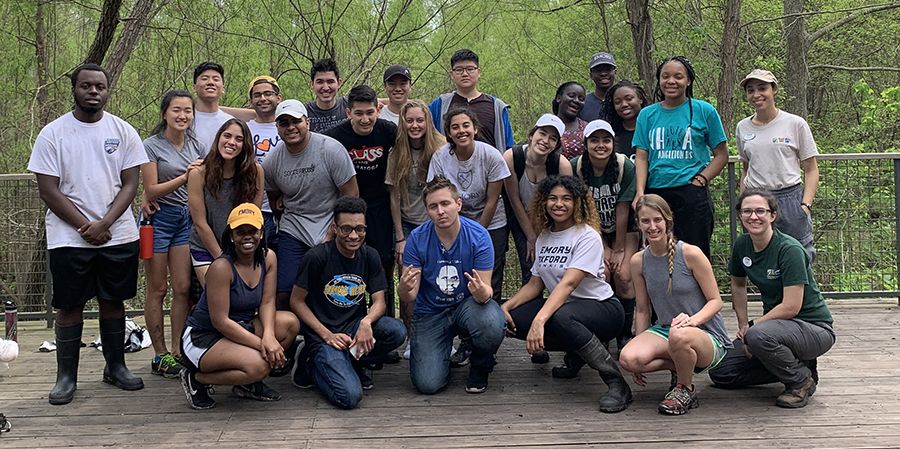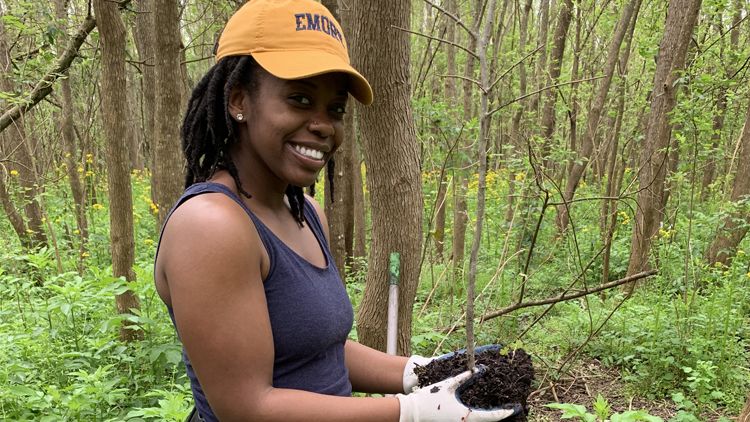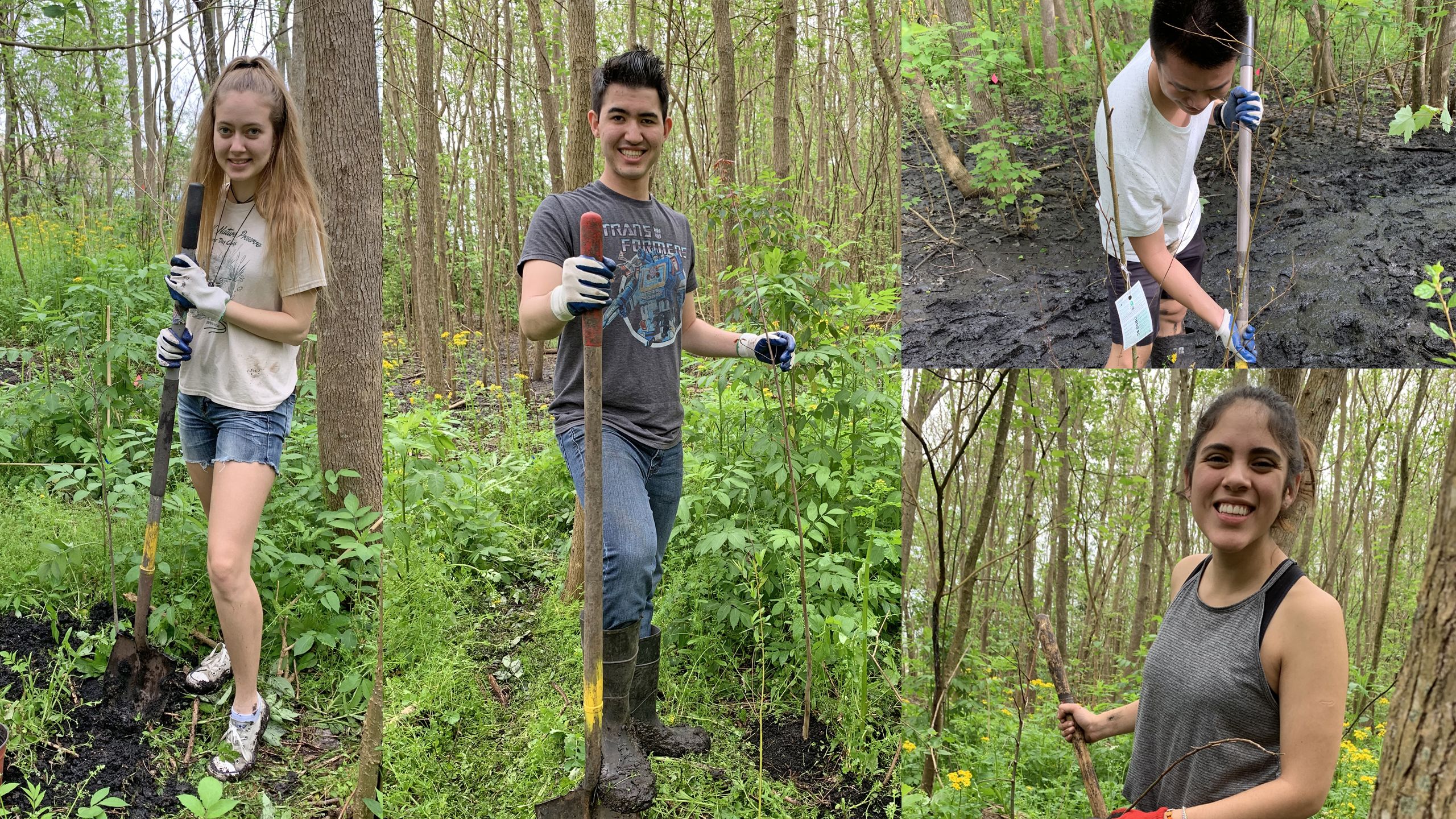 The group spent their day off exploring the French Quarter and visiting Studio Be, a reclaimed space dedicated to New Orleans art and activism. The group stayed at Camp Hope, an organization with a mission to house volunteers who serve in New Orleans.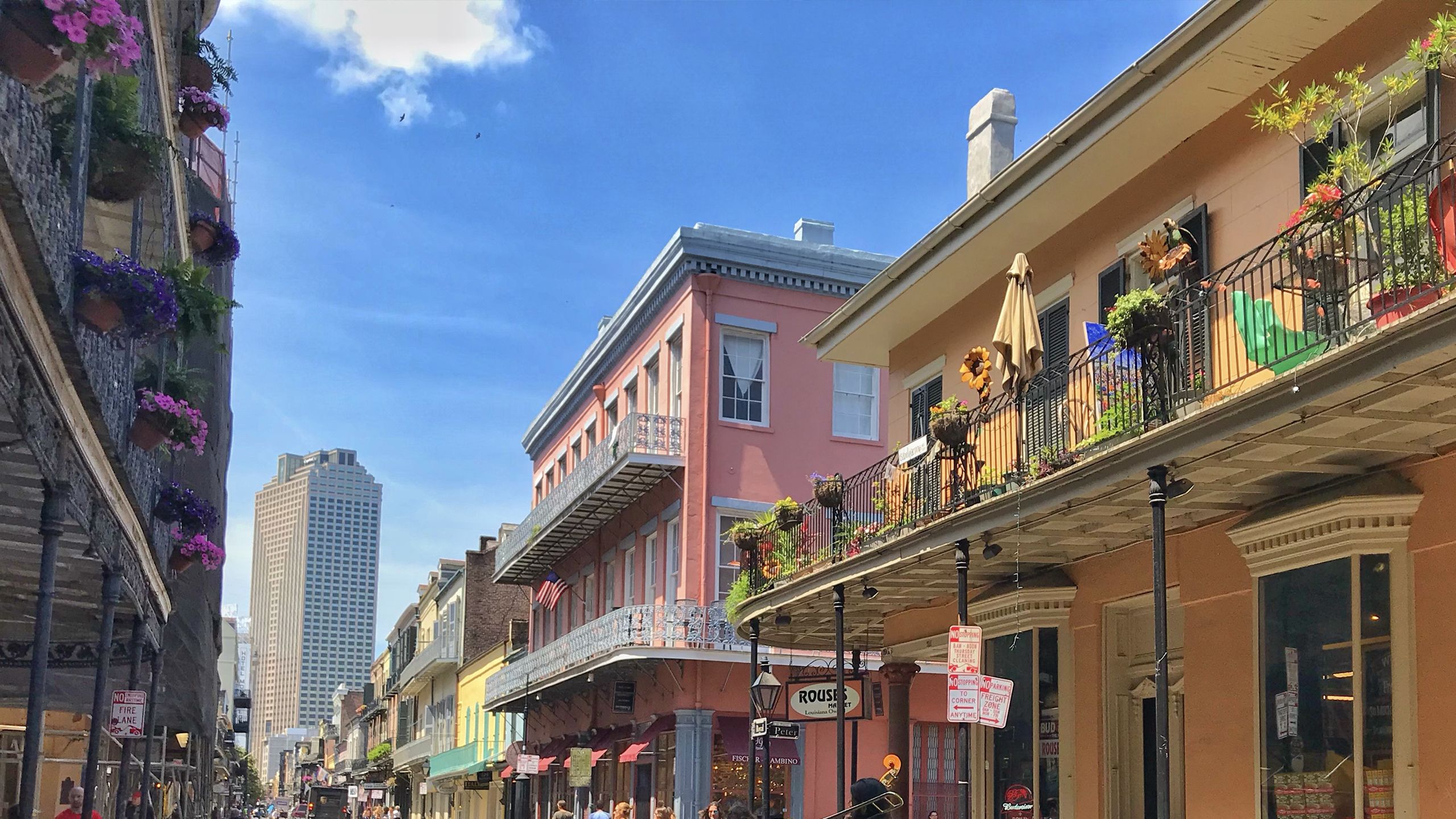 This wasn't the first trip Oxford students have taken to New Orleans as part of Alternative Spring Break. In 2017, an Oxford group worked with the St. Bernard Project to assist in repairing and building homes for South Louisiana residents displaced during Hurricane Katrina and more recent tornadoes in the area.
Previous trips have included post-disaster relief work following hurricanes in Mississippi and New Jersey; building Habitat for Humanity homes in Alabama and Georgia; working with high-need communities in South Carolina, Florida, and Baltimore; working on the Heifer International ranch in Arkansas; assisting with refugee placement in Nashville; making home improvements in Tennessee; and organizing supplies at a food bank warehouse in Orlando.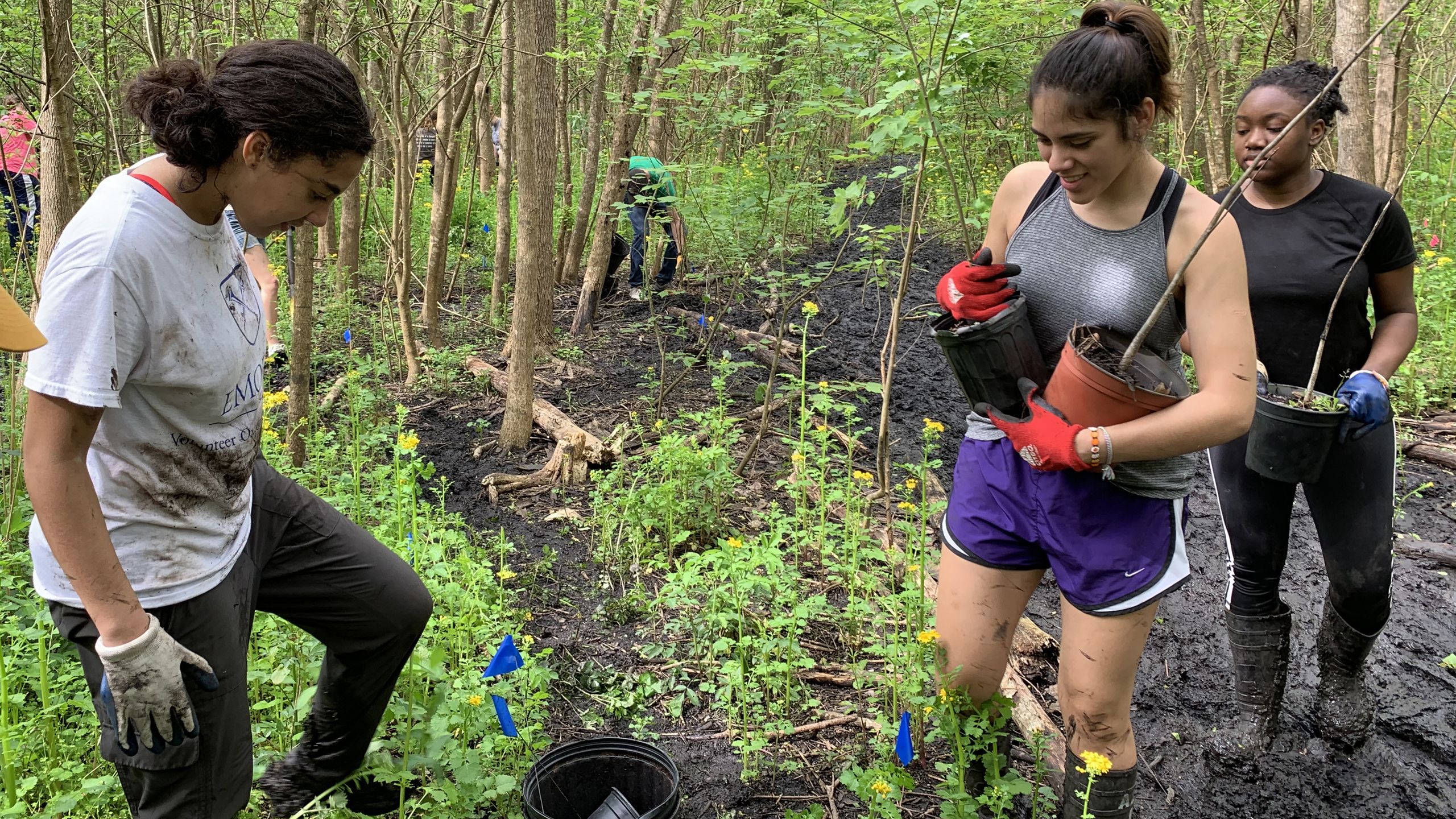 In Memphis, VOC Jay Talati from Tampa, Fla., helped direct the trip with Ricardo Horne, assistant director of student involvement and leadership.
Horne manages Volunteer Oxford and the annual Alternative Spring Break program. He's impressed by how quickly student volunteers formed bonds as they served together.
"Although we're a small campus, it's not unusual for a few students not to know each other," explains Horne, who traveled to Memphis with a group of 10 students who forged new relationships during their spring break trip.
"I'll also remember the bonds between our students and the elementary school students we served," he says. "By the end of the week, both groups had developed an authentic fondness and leaving was hard. It was a gentle reminder of the power of relationship building and community."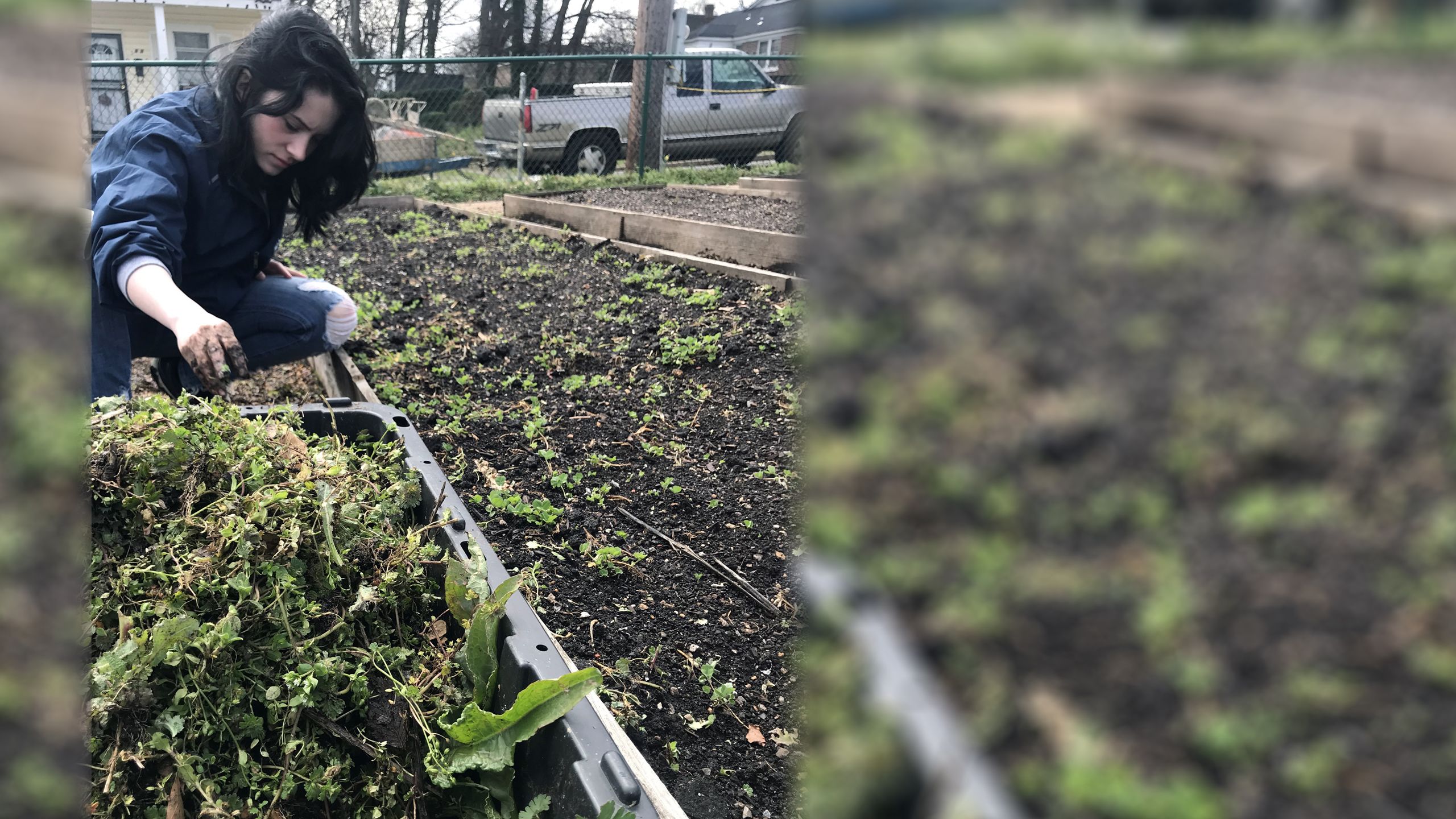 The group's first stop was the National Civil Rights Museum – located at the Lorraine Motel where Martin Luther King Jr. was assassinated. They learned about that city's important role during the Civil Rights movement.
"Living in Atlanta where he was born and standing feet away from where he died was powerful. It was a great reminder of his humanity, sacrifice, and the work needing to be done in both cities."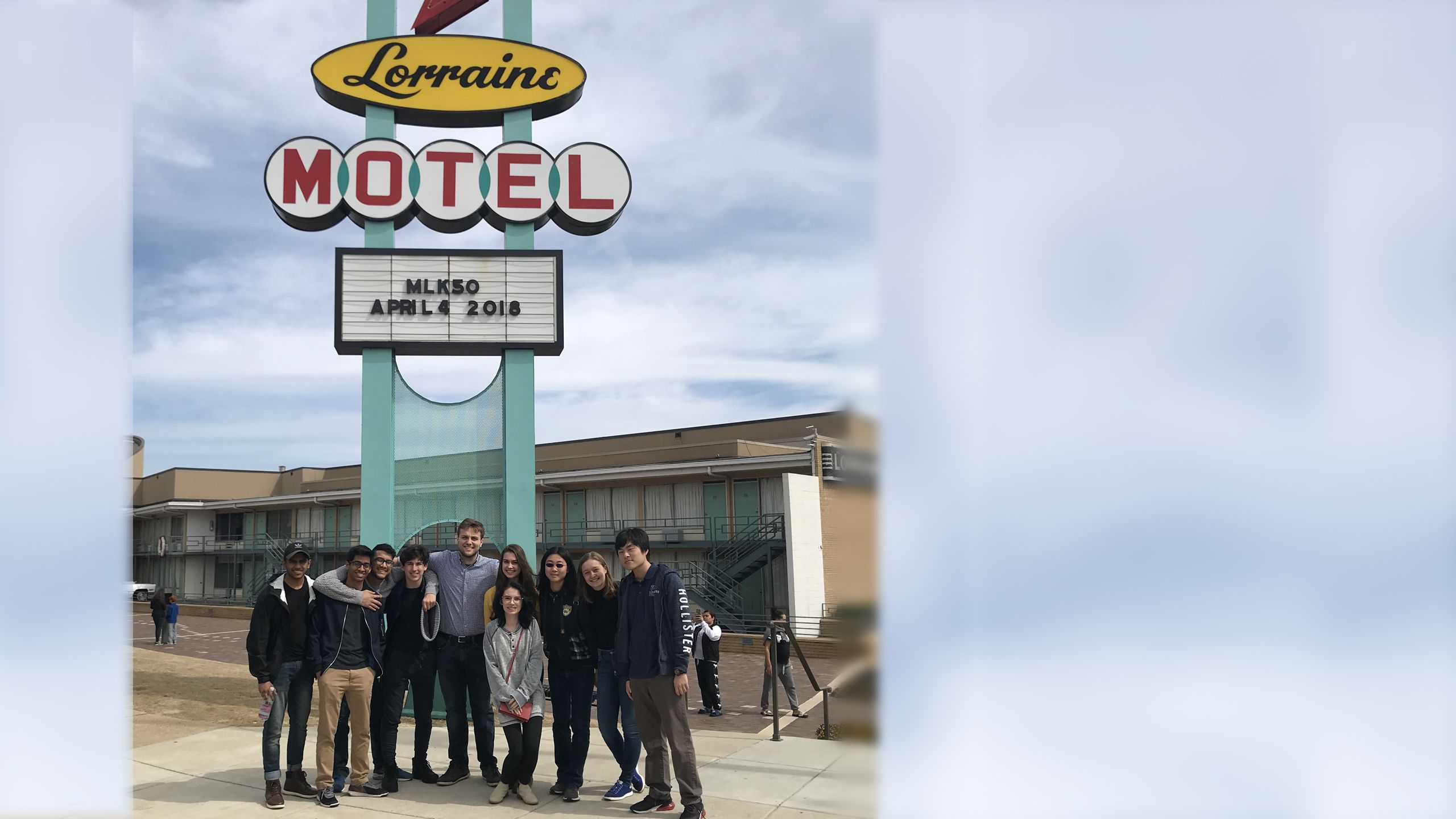 Students worked with Serve901 on two urban farms — one in a disadvantaged neighborhood in south Memphis and another right outside the city limits run by Girls, Inc., an organization dedicated to "inspiring all girls to be strong, smart, and bold." When not farming, they worked at a spring break camp for kids from pre-K to 6th grade. 
Throughout the week, Serve901 coordinated seminars with guest speakers for the group to learn about current civil rights issues facing the city of Memphis. They taught students about food deserts and the closure of supermarkets in certain neighborhoods. They also focused on the issues with their public education system. Trip organizers crafted the project to help advance the non-profit's work in both of these areas. Organizers hope participants will bring the knowledge they learned from their service work back to campus and the Oxford community.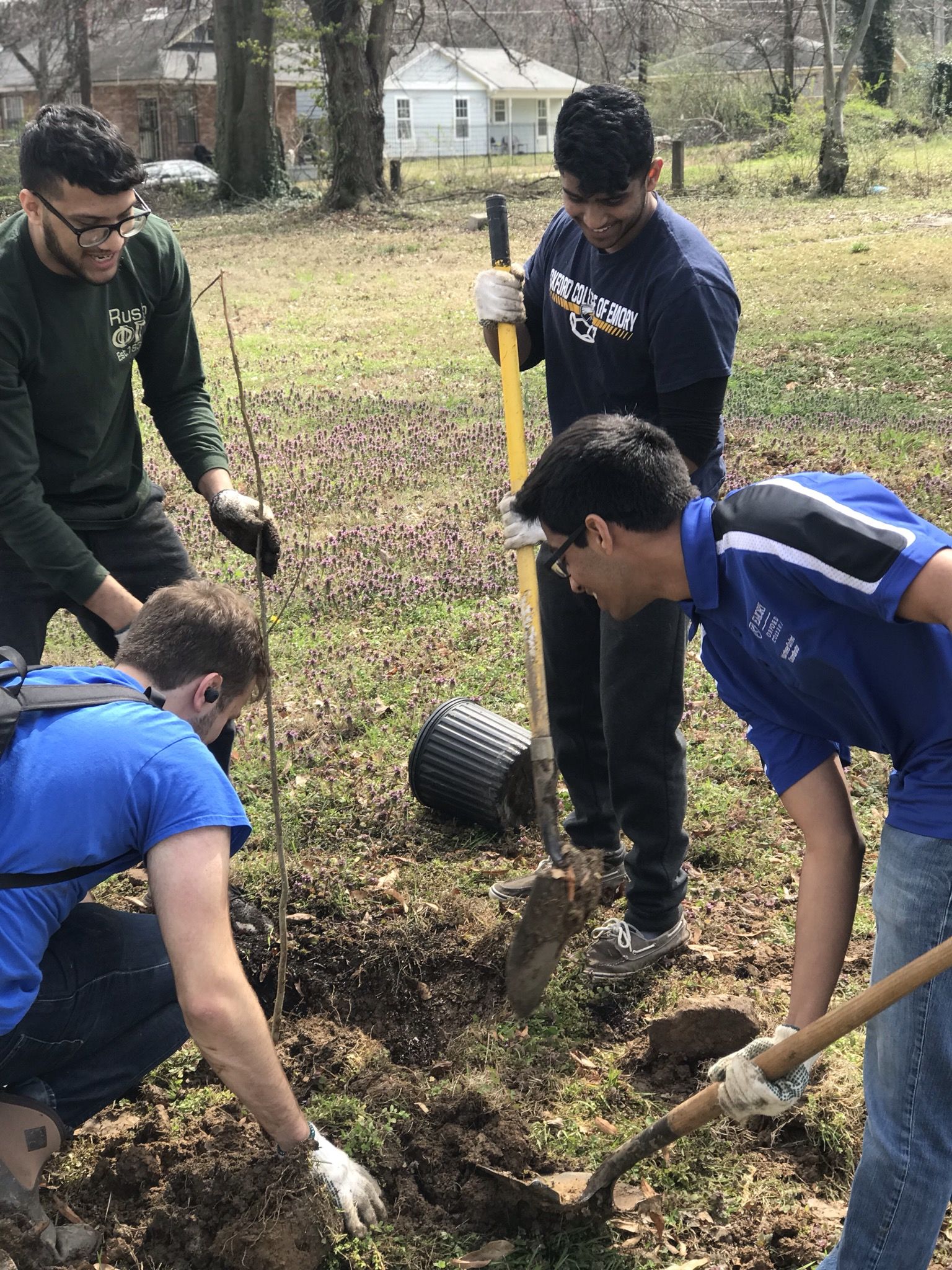 Serve901 hosted 10 schools during the week of Oxford's spring break. Alternative Spring Break volunteers worked with students from Howard University in Washington, D.C., on one of the urban farms.
On their day off, the group explored Beale Street, took a trolley ride along the Mississippi River, and enjoyed Memphis barbecue.