Spring Play

Ada and the Engine:
a world where art and
information converge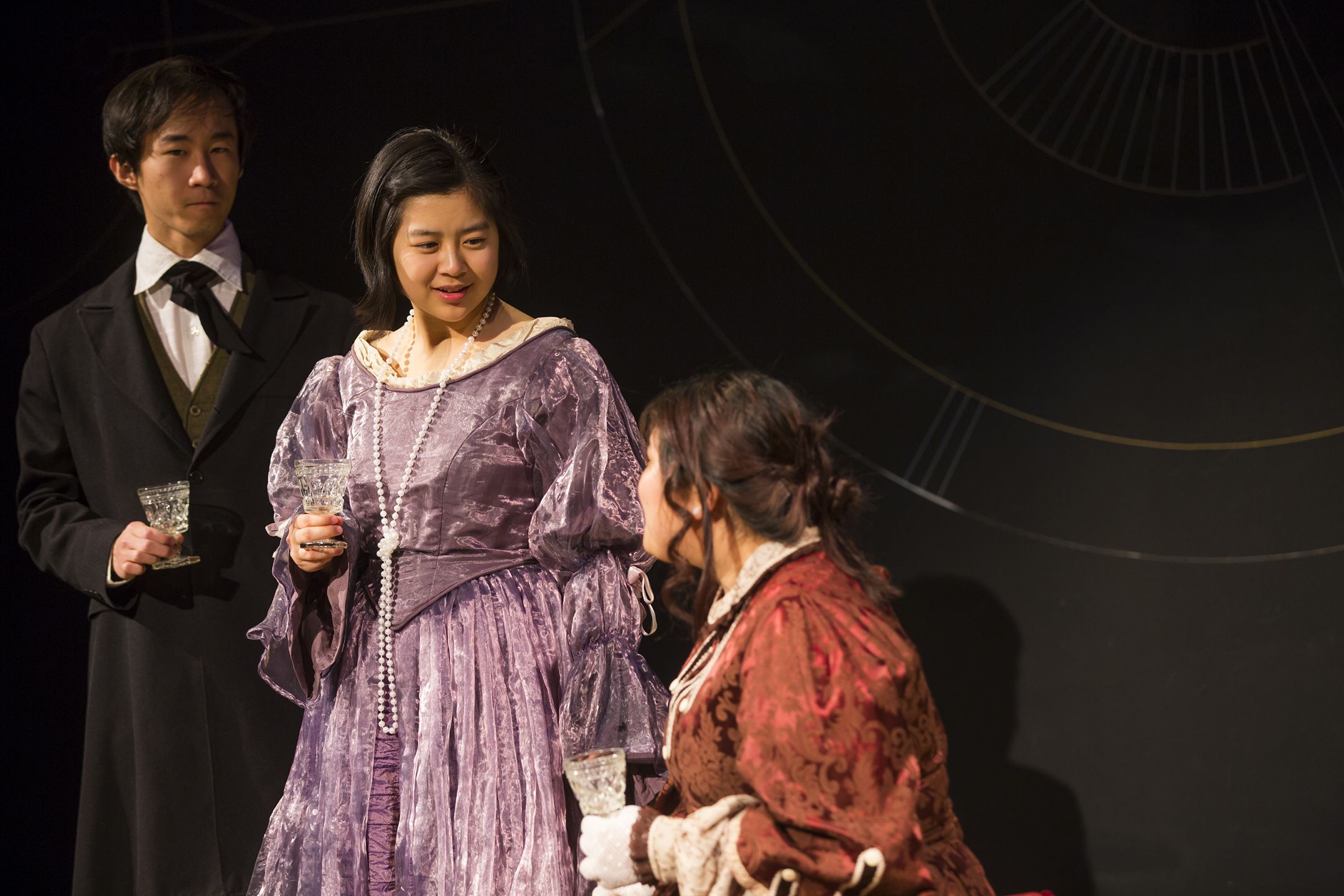 Ada and the Engine is a music-laced story of love, friendship, and the edgiest dreams of the future presented by Oxford Theater.
As the British Industrial Revolution dawns, young Ada Byron Lovelace (1815-1852) possesses a mathematical mind that can't be ignored. The daughter of the flamboyant and notorious Lord Byron, Ada sees boundless creative potential in the "analytic engines" created by her friend and soul-mate Charles Babbage. She partners with Charles, who invents the first mechanical computer. Ada envisions a whole new world where art and information intersect.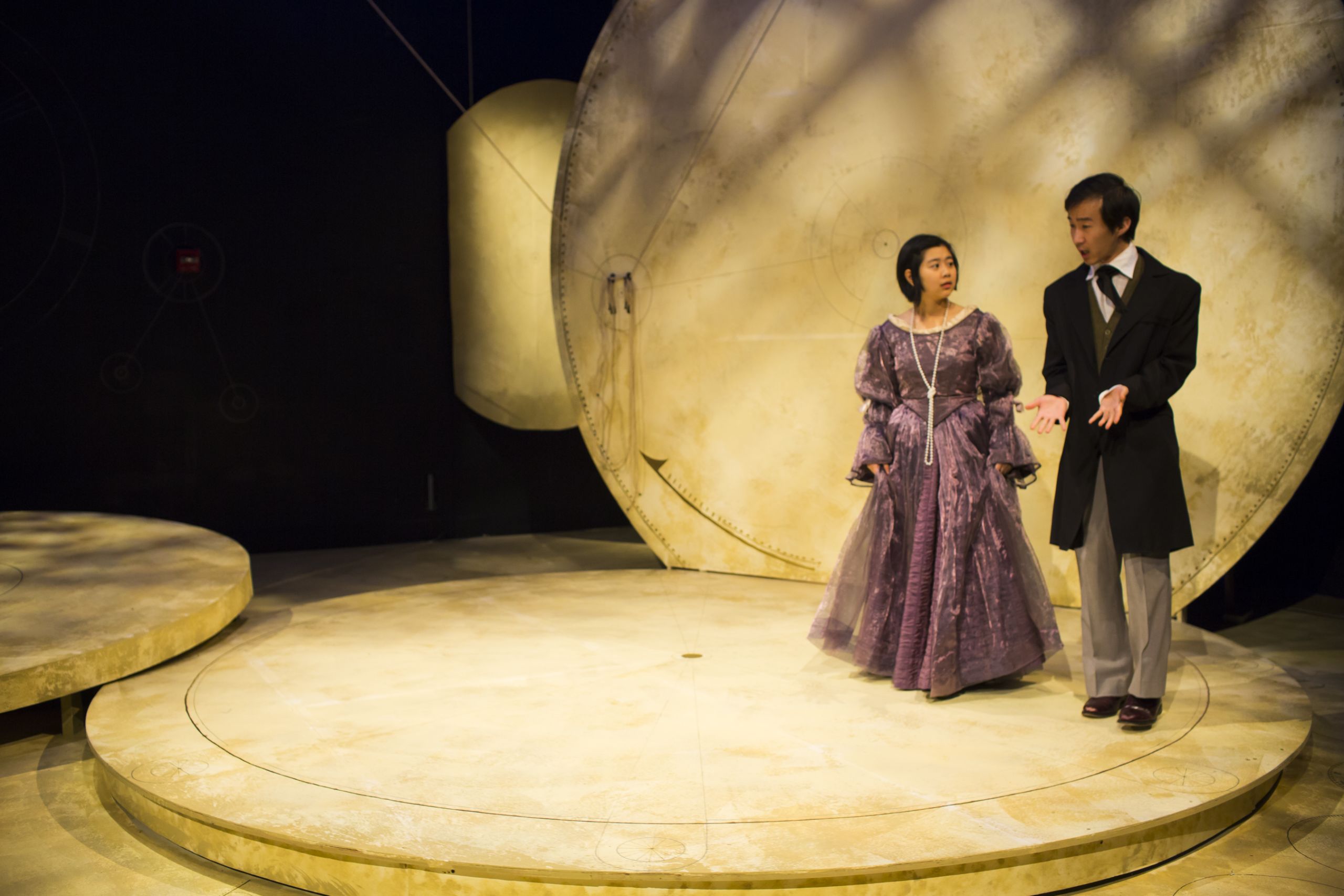 She Walks in Beauty
She walks in beauty, like the night
Of cloudless climes and starry skies;
And all that's best of dark and bright
Meet in her aspect and her eyes:
Thus mellow'd to that tender light
Which heaven to gaudy day denies.

One shade the more, one ray the less
Had half impaired the nameless grace
Which waves in every raven tress,
Or softly lightens o'er her face;
Where thoughts serenely sweet express
How pure, how dear their dwelling-place.

And on that cheek, and o'er that brow,
So soft, so calm, yet eloquent,
The smiles that win, the tints that glow,
But tell of days in goodness spent,
A mind at peace with all below,
A heart whose love is innocent!
— Lord Byron, 1813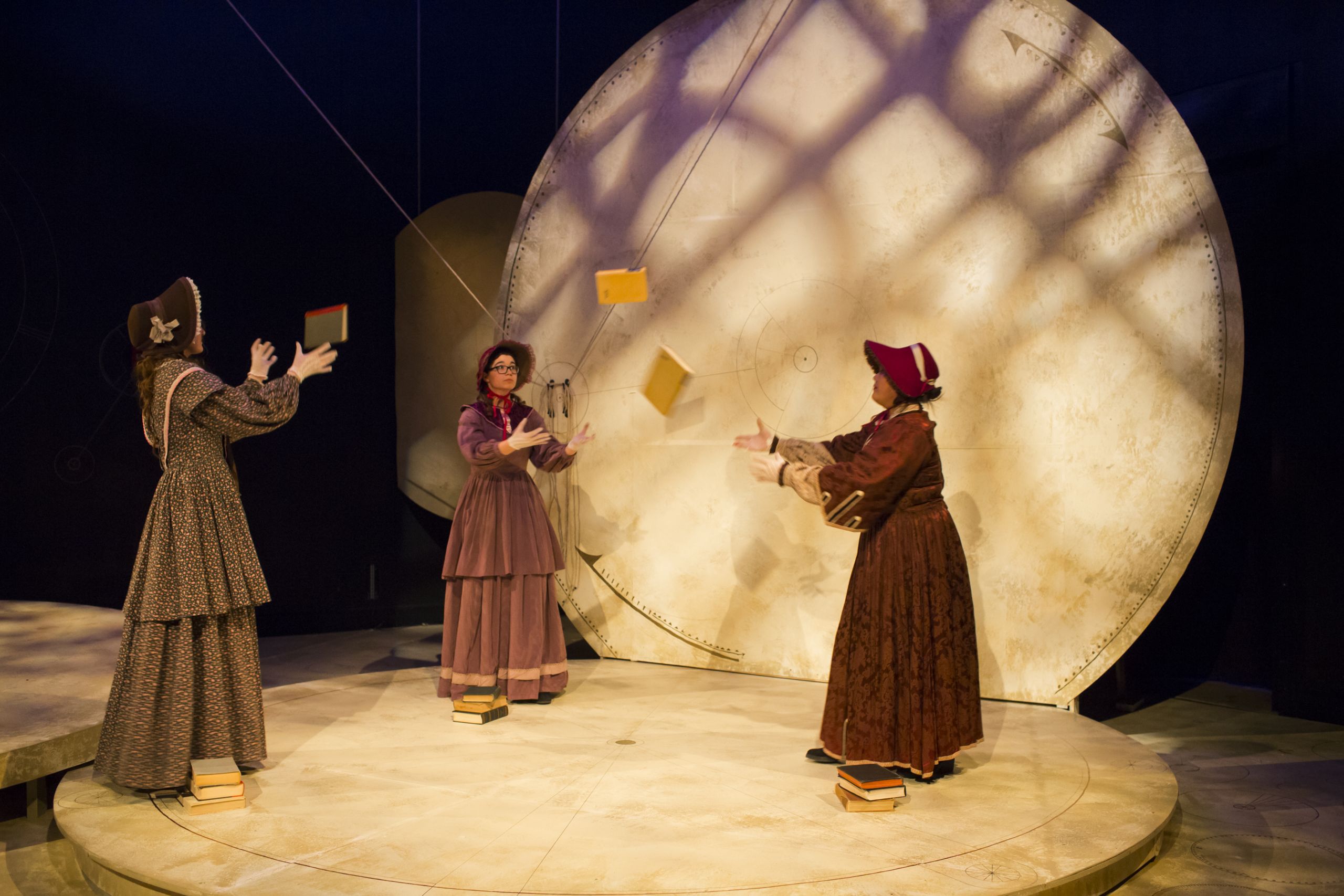 Oxford Theater will present seven performances between February 28 and March 23 at Tarbutton Theater.
The play showcases the strengths of Oxford's liberal arts setting that benefits from the intersection of the arts and science. This purposeful glimpse into women's contributions to the STEM field — science, technology, engineering, and math — resulted from Director Nick Fessette's collaboration with Oxford's science program.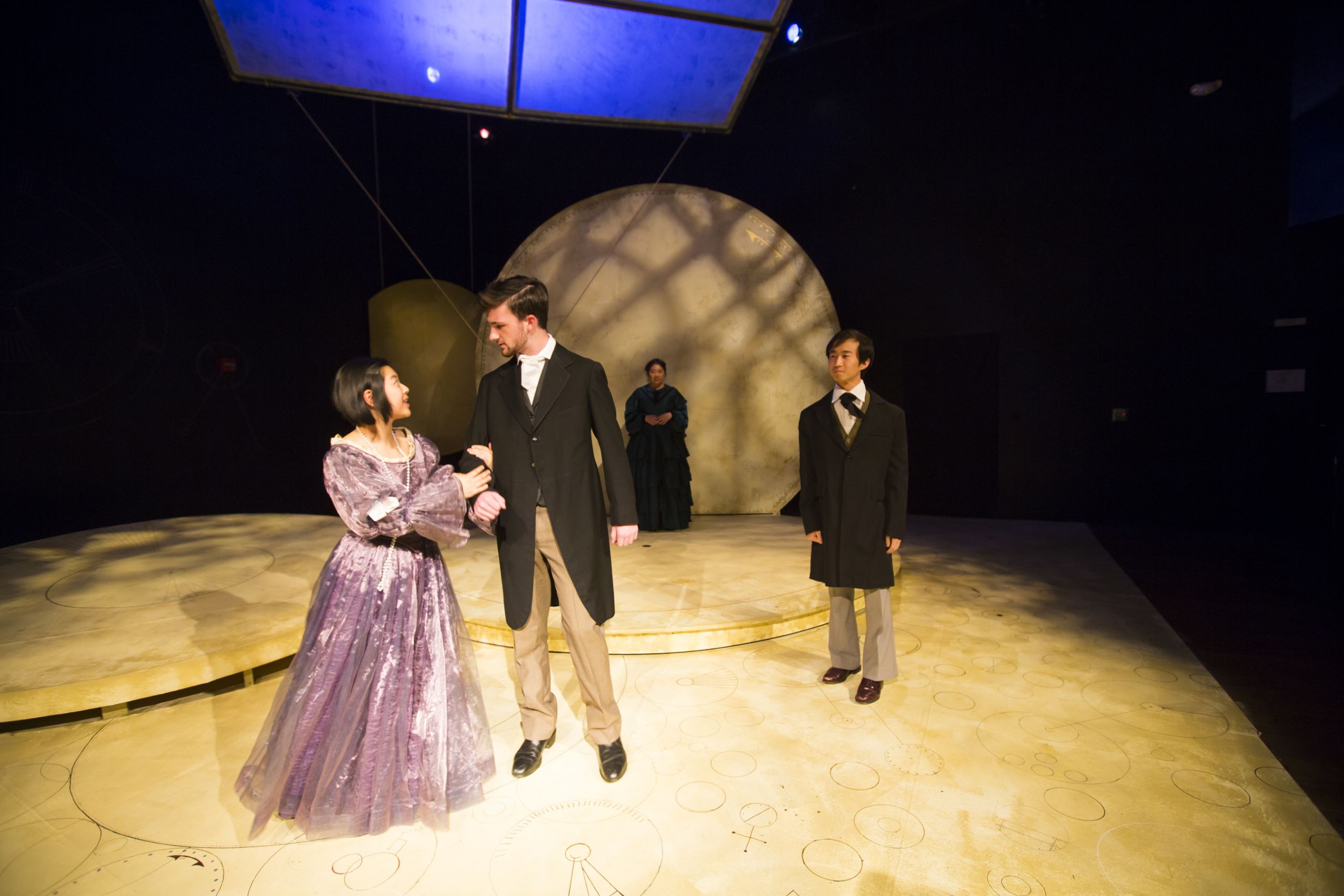 Sarah Fankhauser, Oxford assistant professor of biology, and second-year student Victoria Cespedes approached Fesette about producing a spring play in conjunction with the Atlanta Science Festival. He suggested Emory alumna Lauren Gunderson's work, Ada and the Engine, as a possible option.
In 2017, Gunderson was the most-produced playwright in North America.
"She's an incredibly popular playwright who has written several feminist plays about the history of science," says Fesette of Gunderson, Emory class of 2004. "I thought doing one of her pieces would have intriguing overlaps with our goals for the event."
The March 21 and 22 shows are officially part of the Atlanta Science Festival with all shows open to the public.
Fankhauser envisioned the play as part of an all-encompassing event that immersed people in the world of women's contributions to STEM. The play also includes post-show discussions on March 1 and 22.
Fesette moderated the March 1 discussion that focused on what goes into presenting a production at Oxford. Student actors, along with Winston Cook-Wilson, the composer of the play's score, and Lisa Paulsen, an Emory College senior lecturer in theater studies and Theater Arts chair, joined Fesette.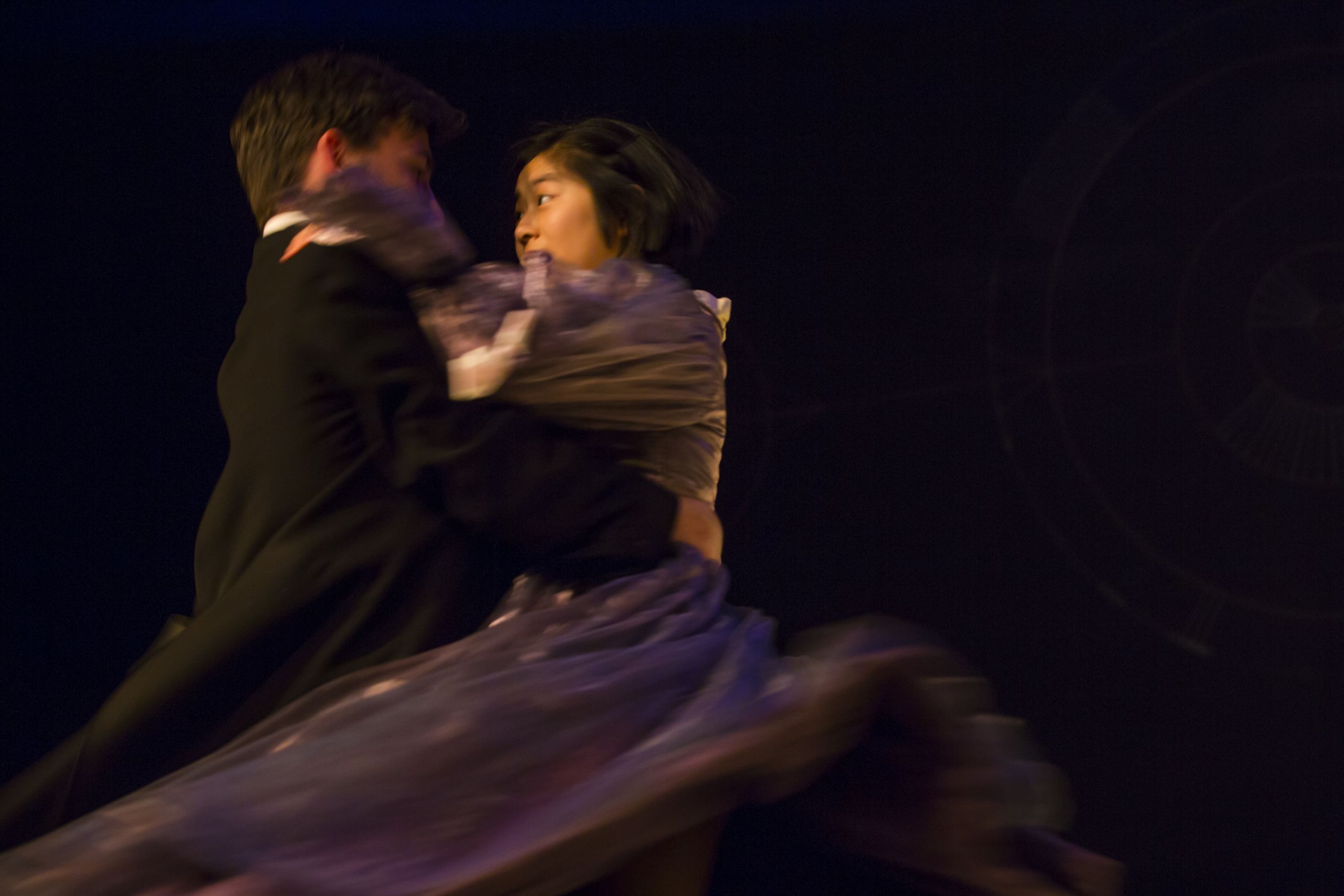 Fankhauser will facilitate the March 22 discussion, with a panel focusing on the challenges faced by women in STEM and how the play showcases those challenges.
Christina Lee, a lecturer in mathematics and director of Oxford's Mathematics Center, and Beth Crompton, a computer scientist and Ada enthusiast, will compose the panel.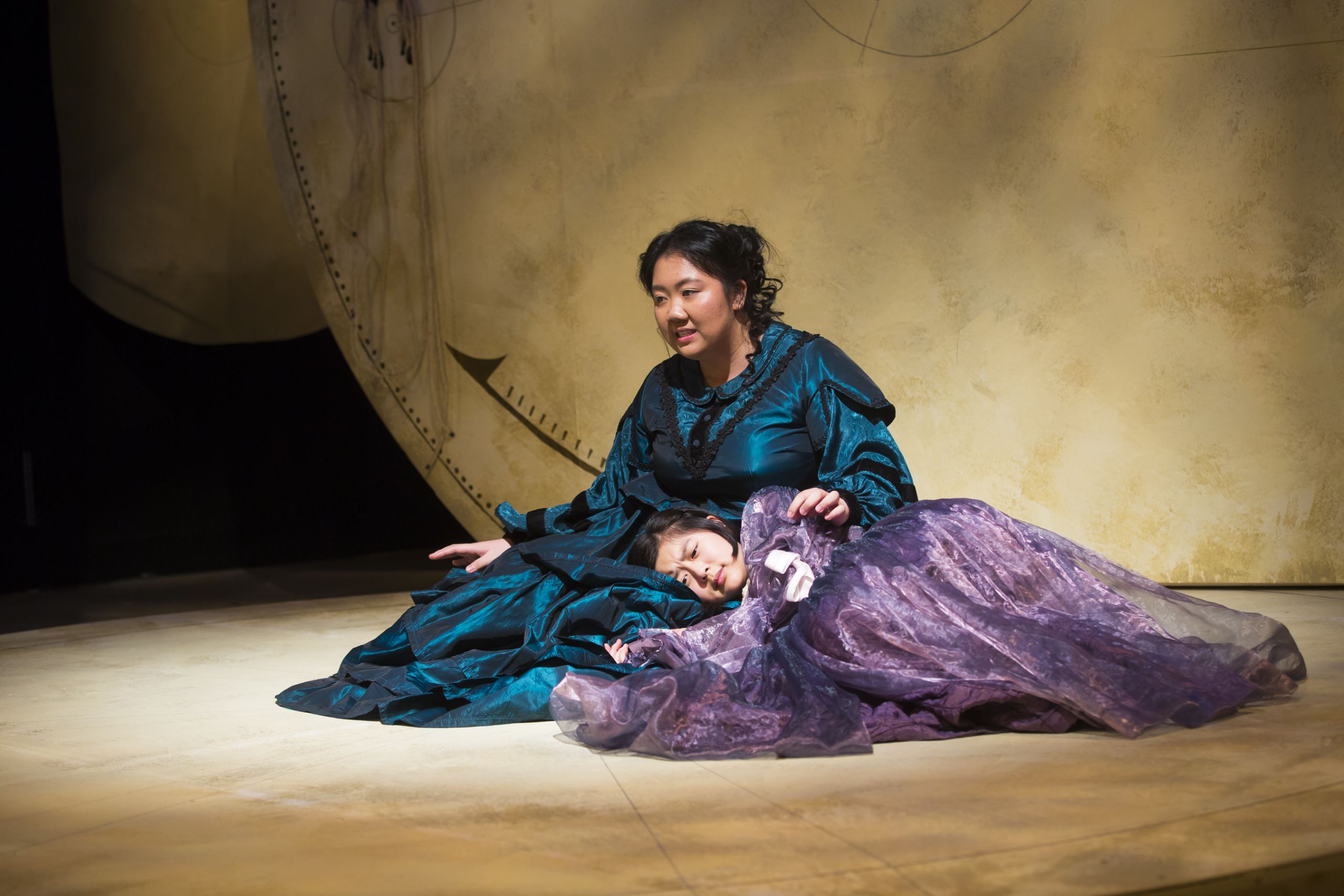 Also presented in conjunction with the Atlanta Science Festival, an interactive art gallery showcasing women throughout history in STEM fields accompanies the play. Fankhauser oversaw the students curating the gallery. Oxford's Academic Technology and Information Technology teams assisted with building the gallery.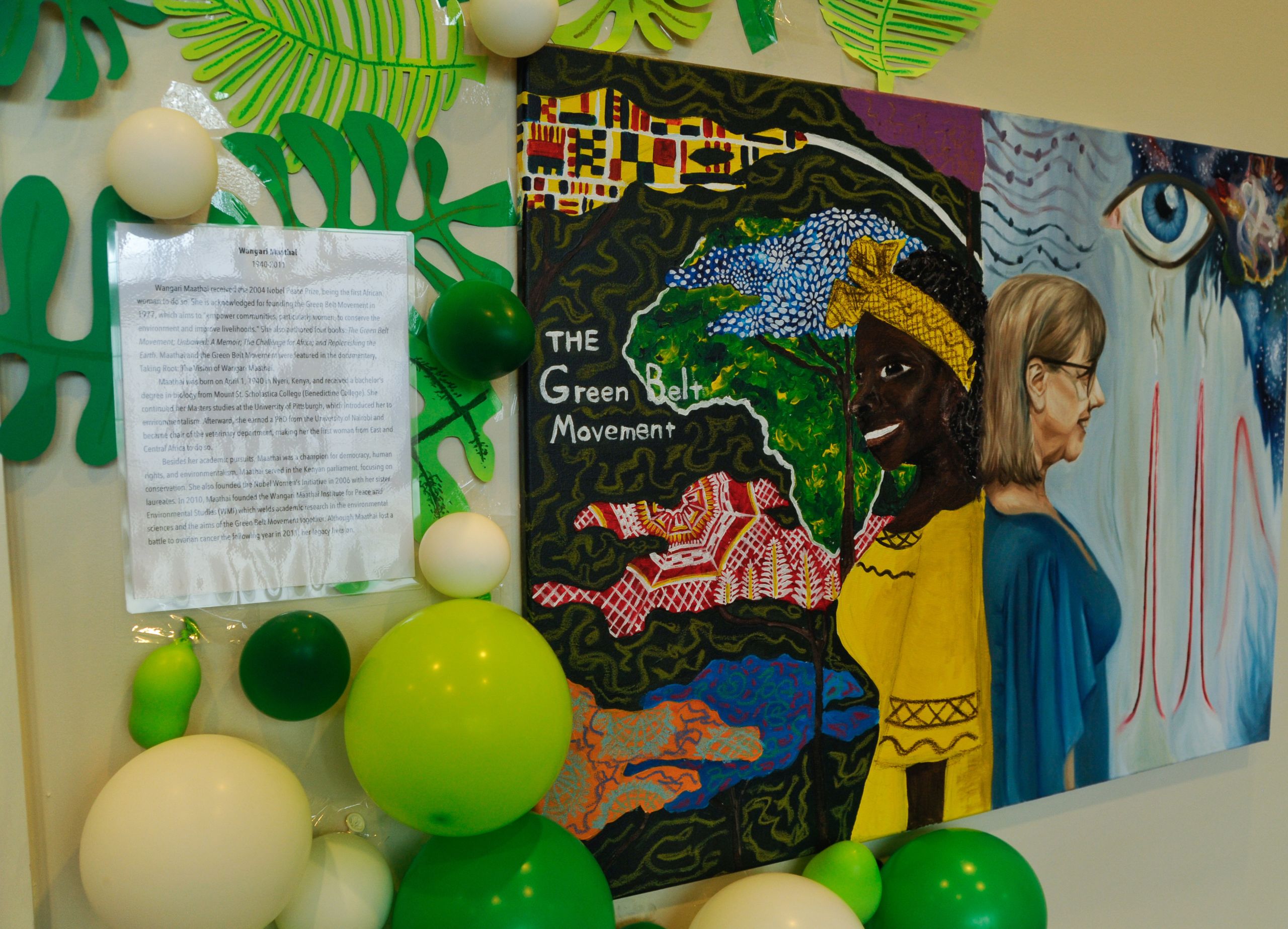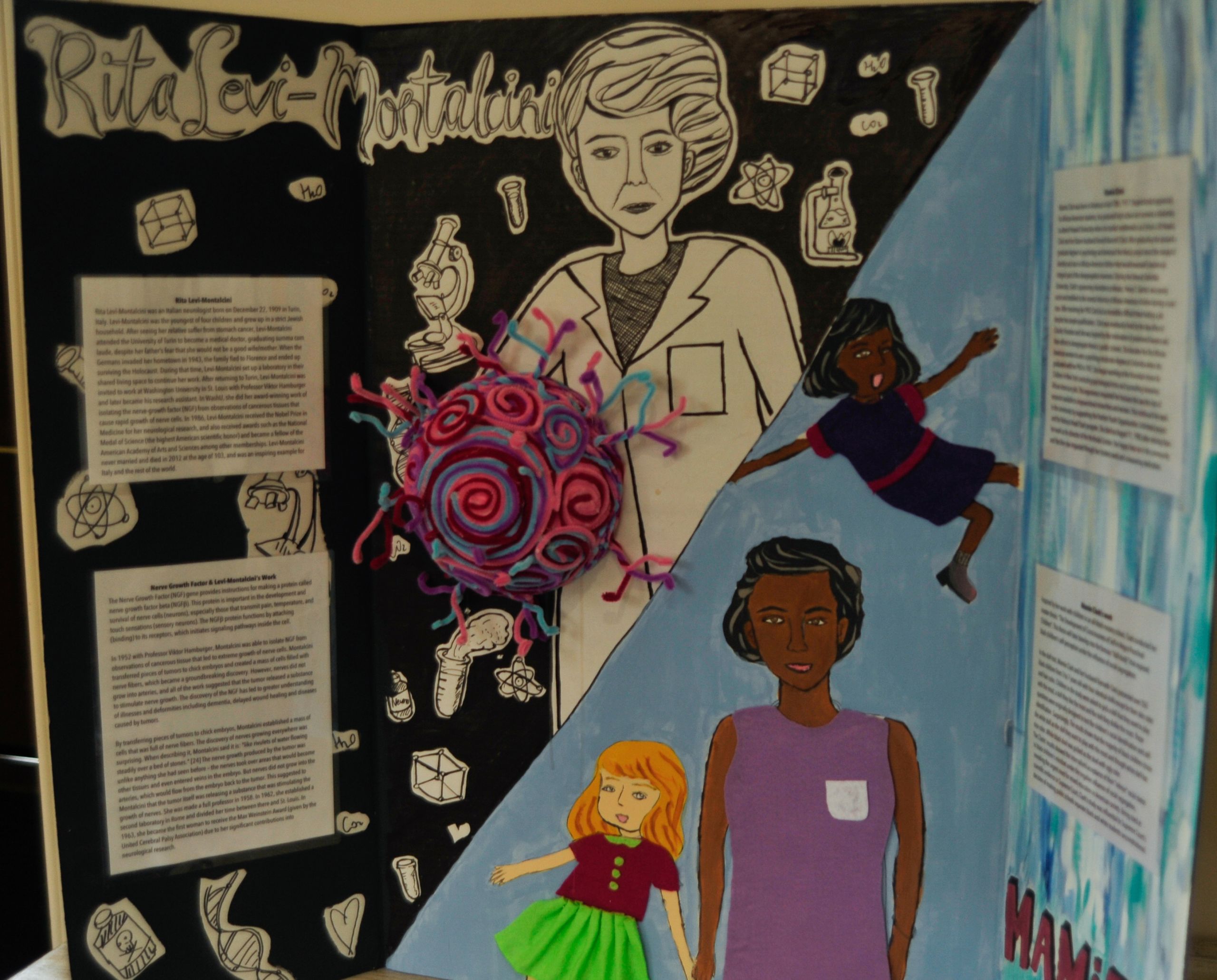 Starting at 5:00 p.m. on each day of the performances, a Reviving Ada multimedia interactive art gallery curated by Oxford students will be on display in the Tarbutton Lobby. It features paintings, sculptures and even a virtual reality piece, all designed by students studying a variety of majors at Oxford.
Cespedes, who is majoring in biology and art history, helped facilitate the gallery. Students want to show the duality of science and art by illustrating how science permeates the music and set design of a play.
The play isn't a musical, but it does end with a song. Fesette collaborated with composer Winston Cook-Wilson, a musician and music and pop culture writer based out of Brooklyn, N.Y. The duo previously worked together. Cook-Wilson drew inspiration from electronic music as well as Victorian-era chamber music when scoring the play.
"Music works as metaphor for the potential and freedom of explorations into science and technology," Fesette says. "Ada Lovelace understood that computers — once they realized their full potential — would be able to write elaborate pieces of music. So in the end, she 'programs' a musical theatrical moment that's quite magical."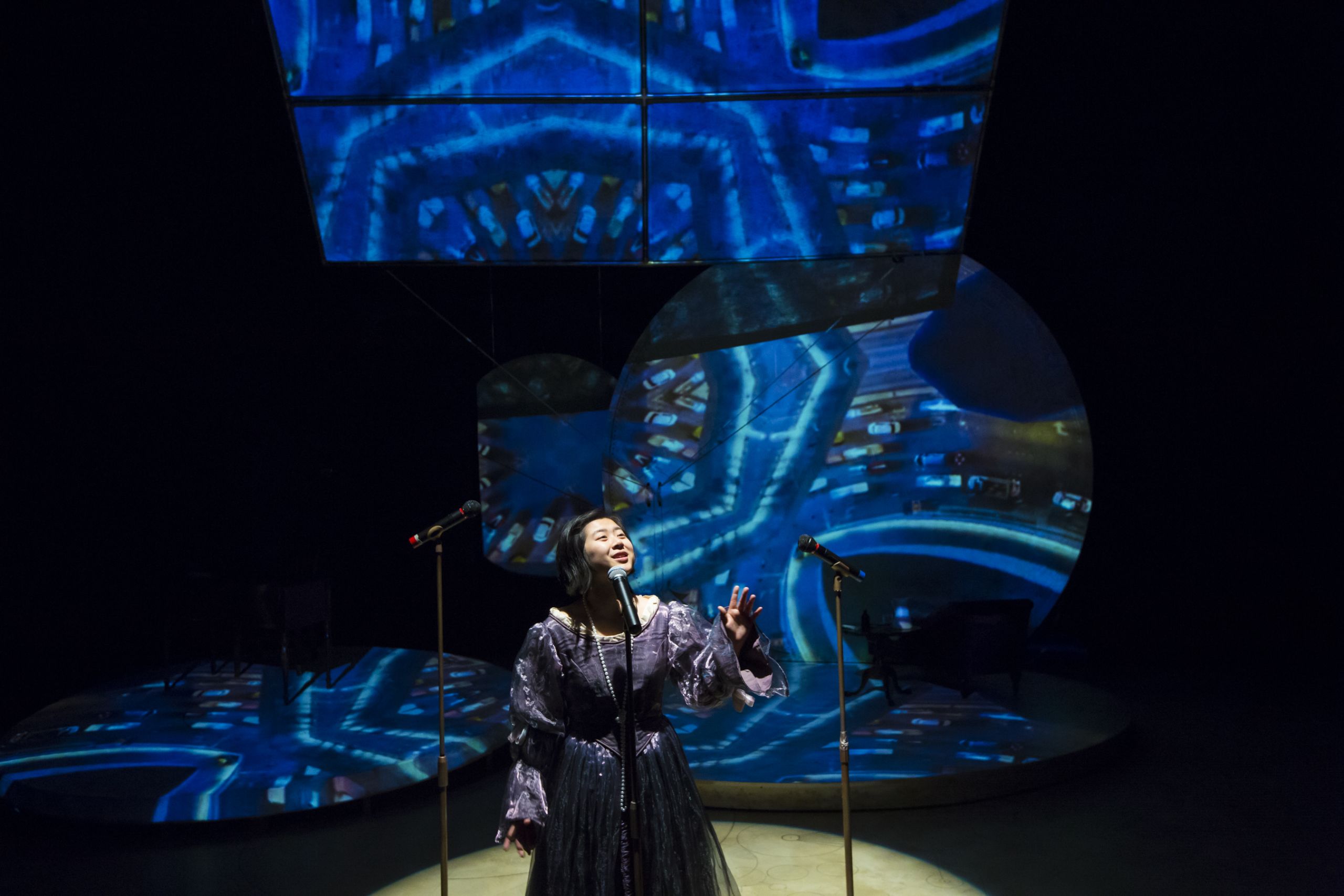 Fesette hopes the play inspires deeper thought about how disciplines which people often think of as separate — math, science, poetry, theatre — actually have a lot in common. "They're deeply connected and putting them in conversation as this play does results in an exciting synthesis," he emphasizes.
Although the text, performances, costumes, props, and set suggest early-to-mid 19th century England, the play includes flashes of the present. These anachronisms accentuate the impact the real historical characters in the play have on present time, Fesette acknowledges. Supporters observe the second Tuesday in October as Ada Lovelace Day, an international celebration of the achievements of women in STEM.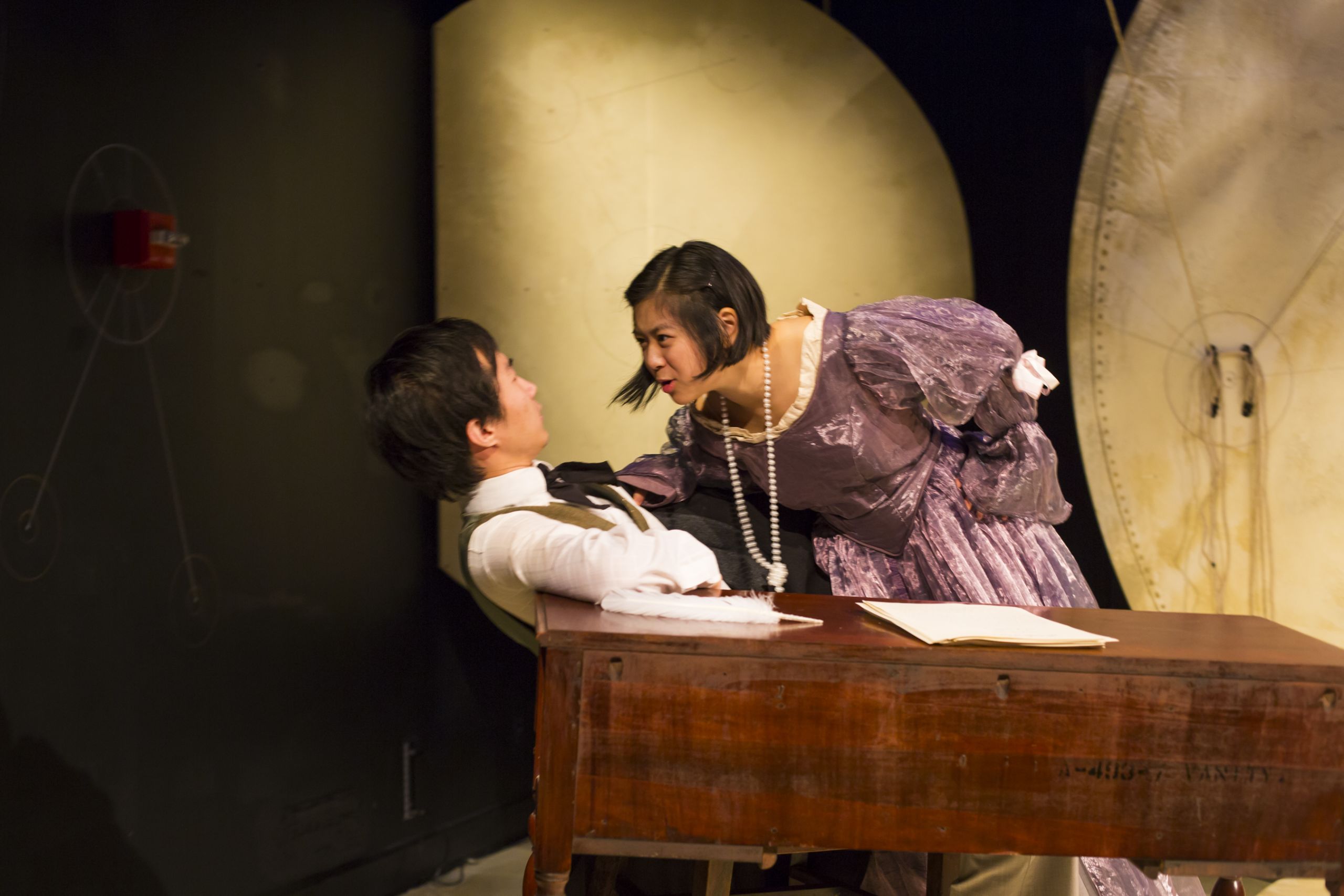 Students make up the cast and technical crew led by Fesette and Jessie Rivers, technical director and scenery and lighting designer.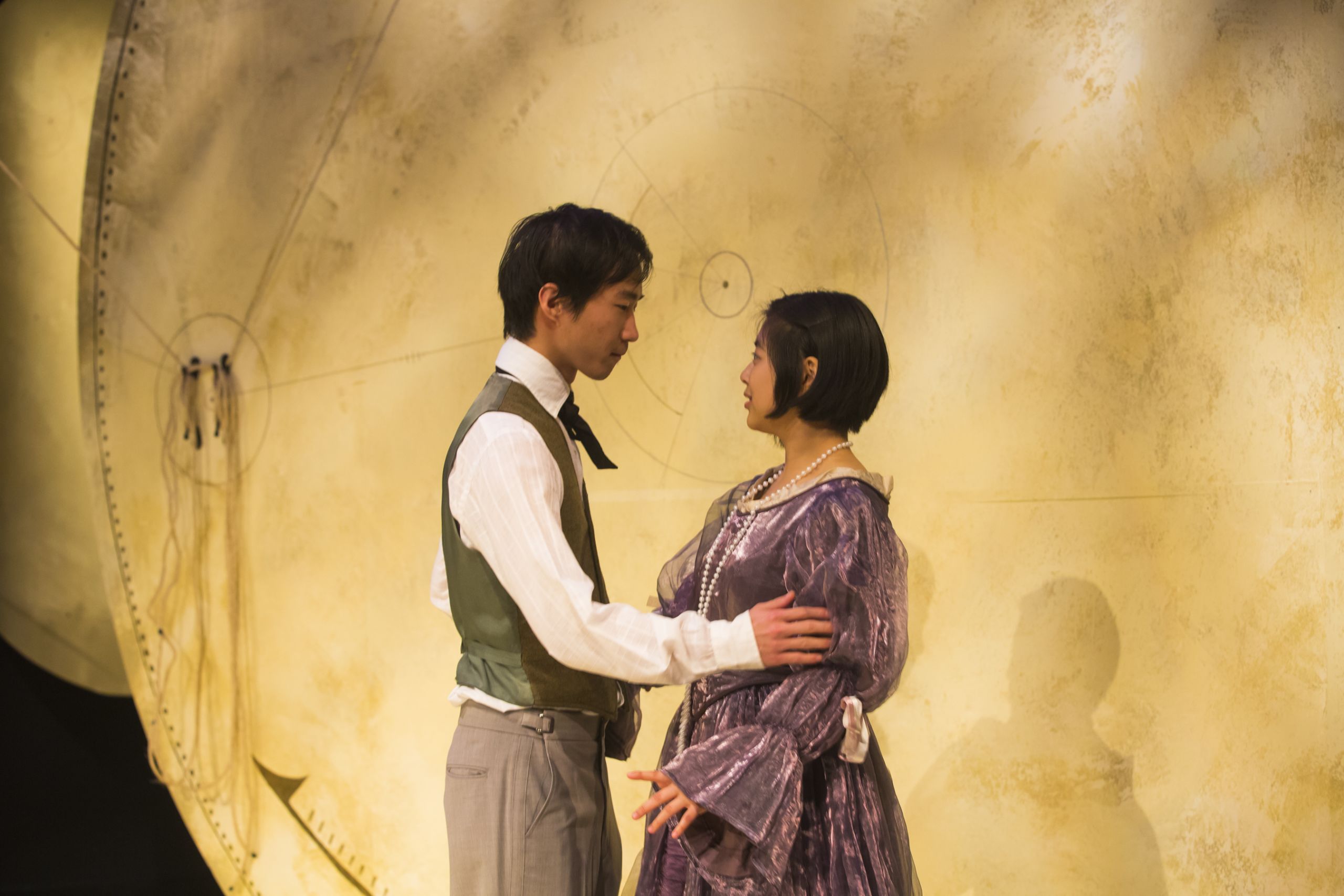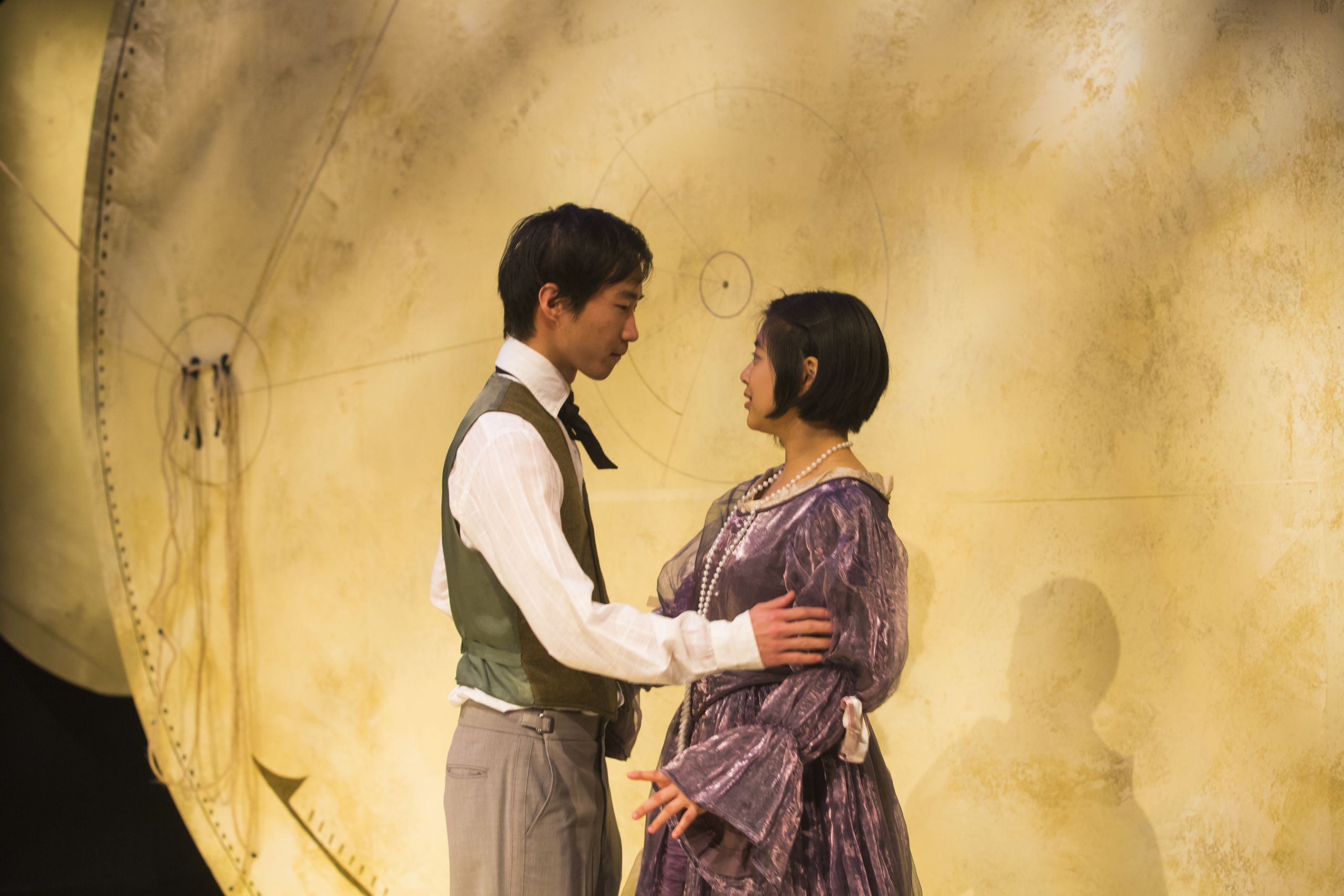 The crew turned the Tarbutton stage into a machine for producing a theatrical experience — a "memory engine." The set draws inspiration from Babbage's initial drawings for the analytical engine, the prototype for the modern computer. If the analytical engine had been built in Babbage's lifetime, it would have been fully mechanical, tremendous in size, and used many interlocking gears.
Babbage's mysterious drawing contains strange circles and obscure symbols. Rivers and the student crew built two circular platforms — one that rotates — and two circular panels painted to look like parchment decorated with designs similar to Babbage's.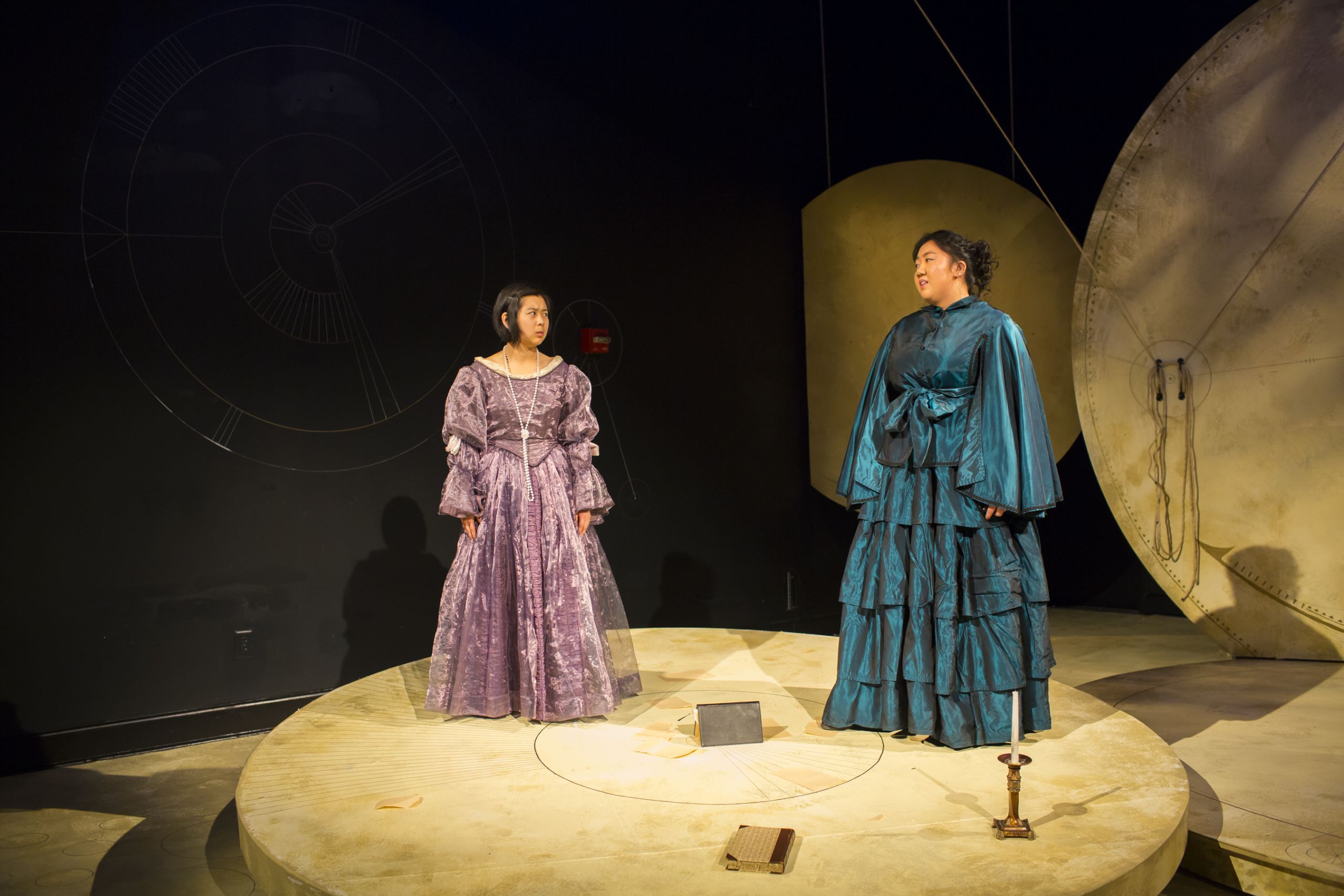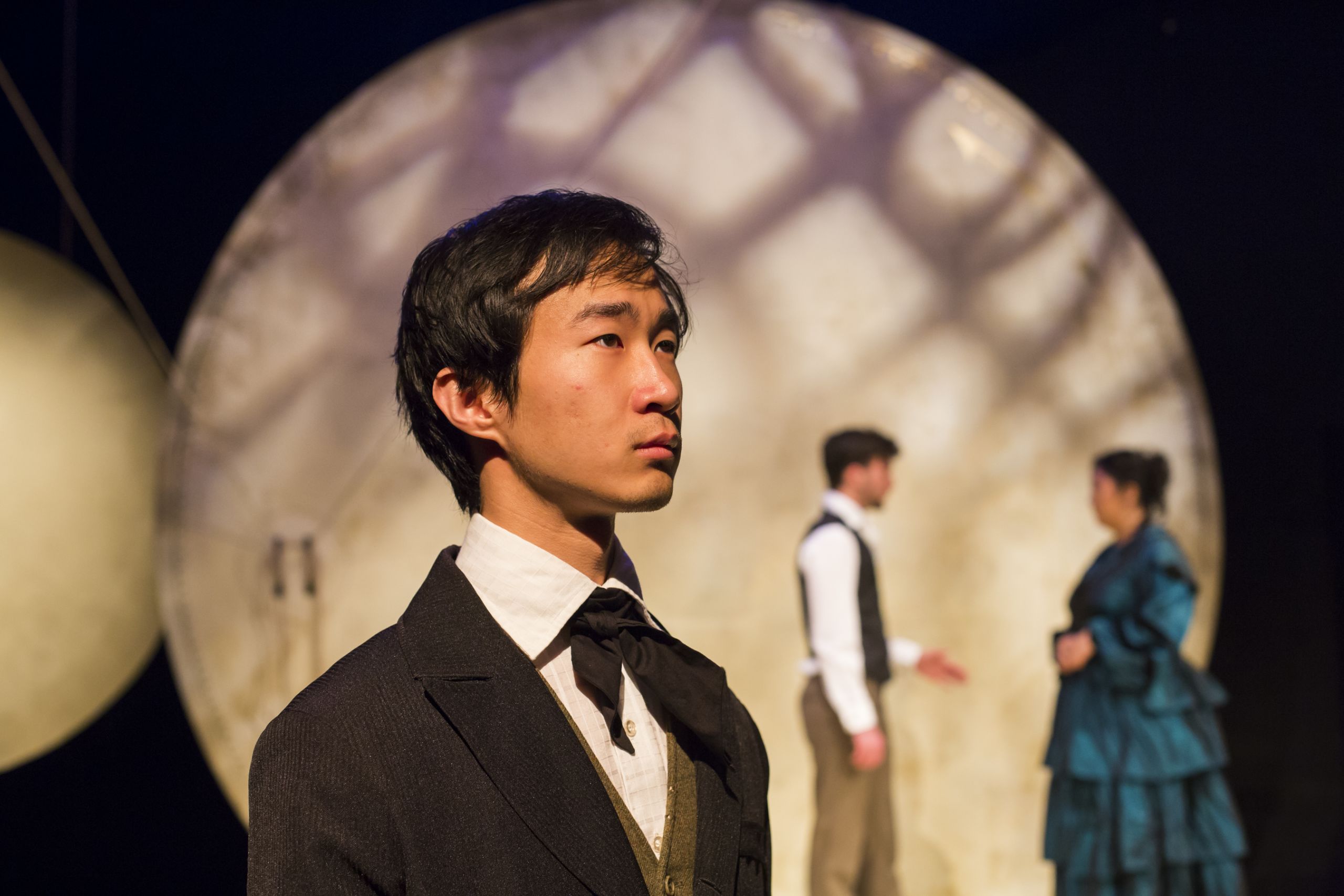 The student actors in the play include Thomas Bamforth, Talyn Fan, Jordan Harper, Edith Kwon, Joseph Lee, Elizabeth Liang, Anna Lindquist, and Natalie Mason. Student crew members include Stephen Angelakos, Abner Benitez, Courtney Britt, Jaime Garcia, Morgan Glover, Kailey Graziotto, Justin Kalish, Rupert Le Cren, Natalie Mason, Prue Nkansah, Mackenzie Noxon, Megan Pitts, Stefanie Rogers (stage manager), Margo Shen, and Deepak Sundaramoorthy.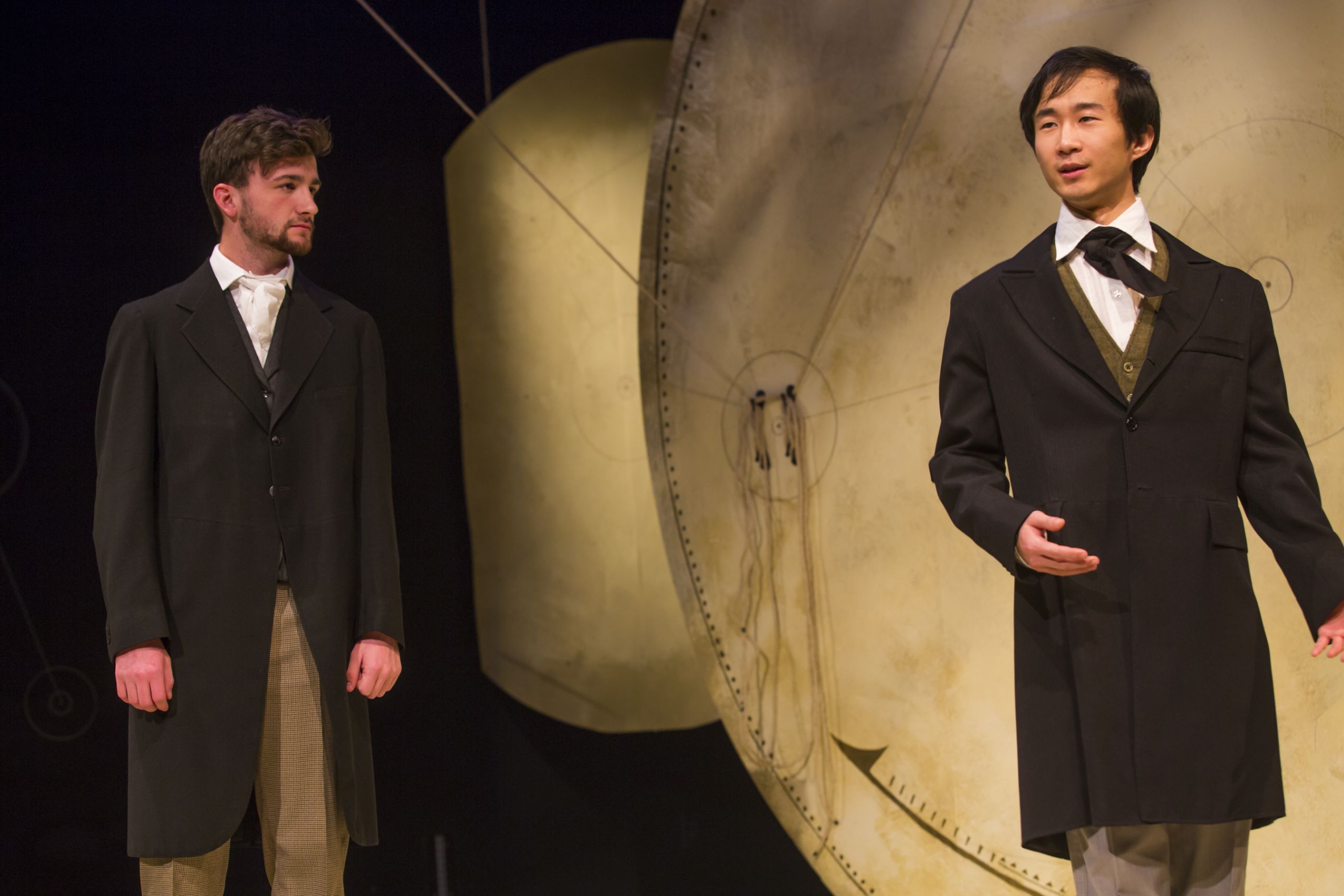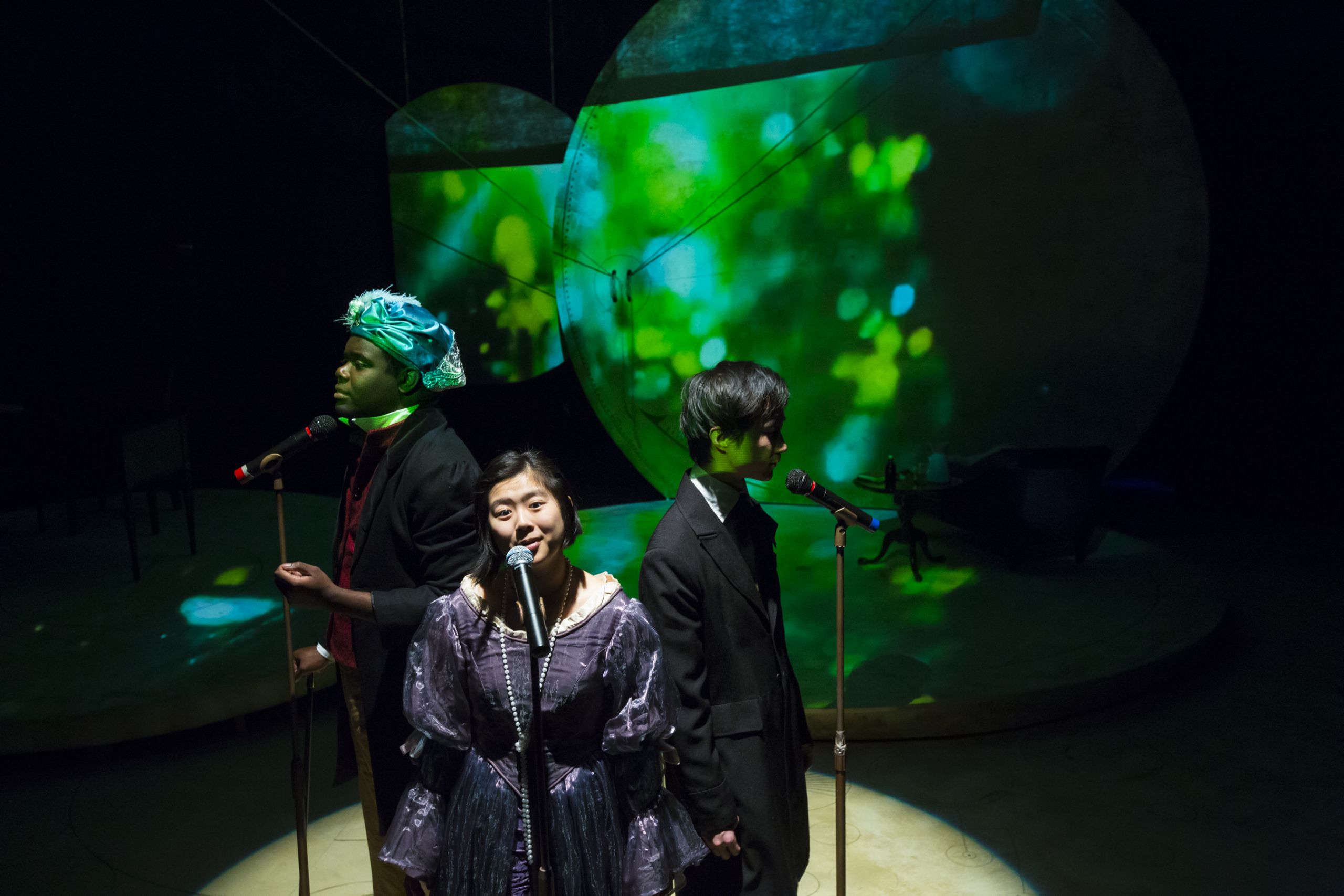 Oxford Theater will perform Ada and the Engine at 7:30 p.m. on Thursday, March 21; Friday, March 22; and Saturday, March 23.
Tickets cost $5 and can be reserved online.