Virtual Reality

Project brings the world to Oxford students inside and outside the classroom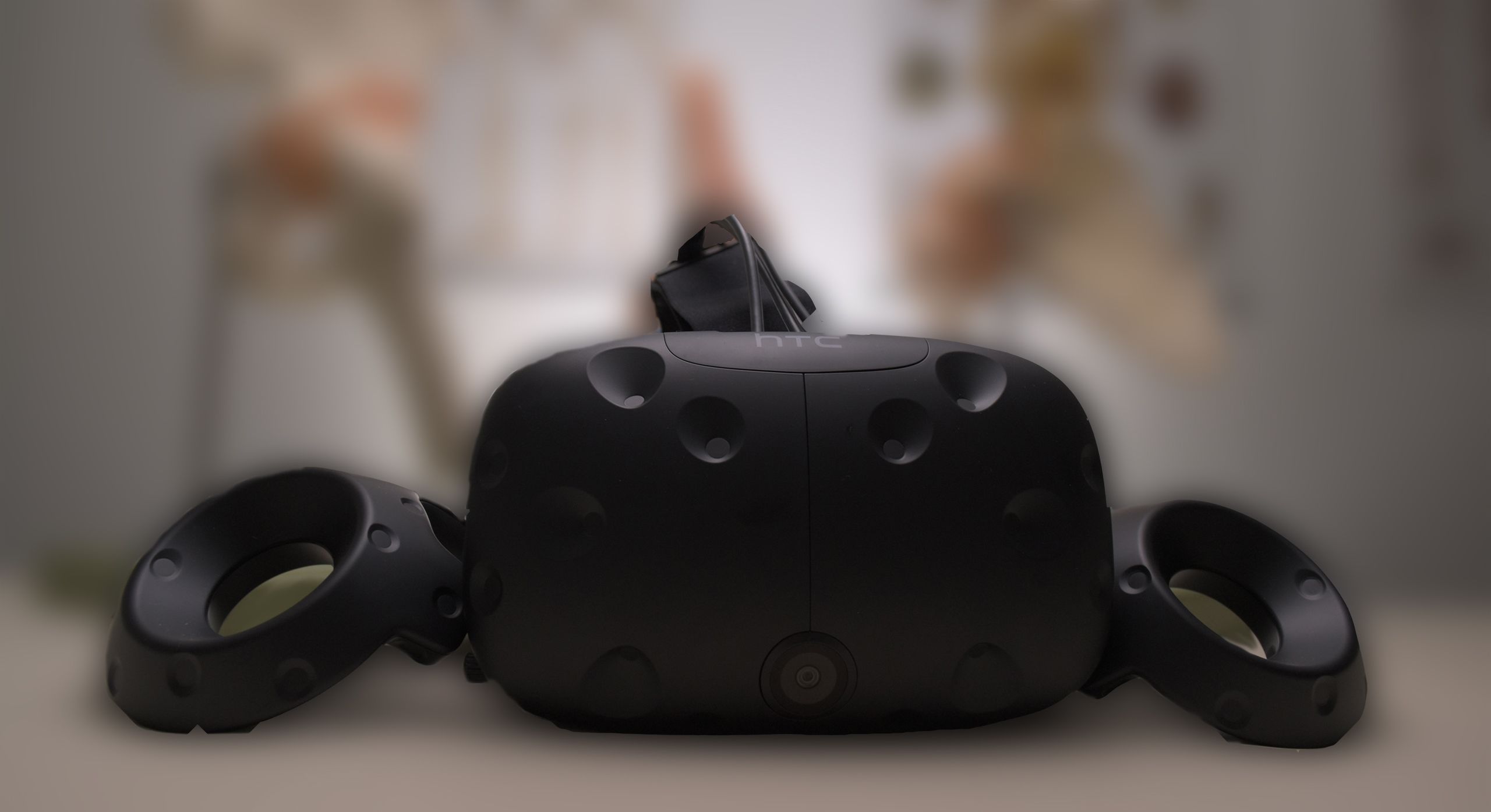 Have you ever wanted to fly around one of your favorite cities or tour a historic art gallery? Oxford students can do just that without leaving campus by using virtual reality (VR).
By simply putting on a headset, students can end up in a different world – without needing to book a plane ticket or miss class. Oxford has used the HTC VIVE Virtual Reality System for academics since 2016, but now the entire campus can experience it.
Oxford's VR project began with a casual conversation between Tasha Dobbin-Bennett, Oxford assistant professor of art history and studio art, and Scott Foster, director of Academic Technology.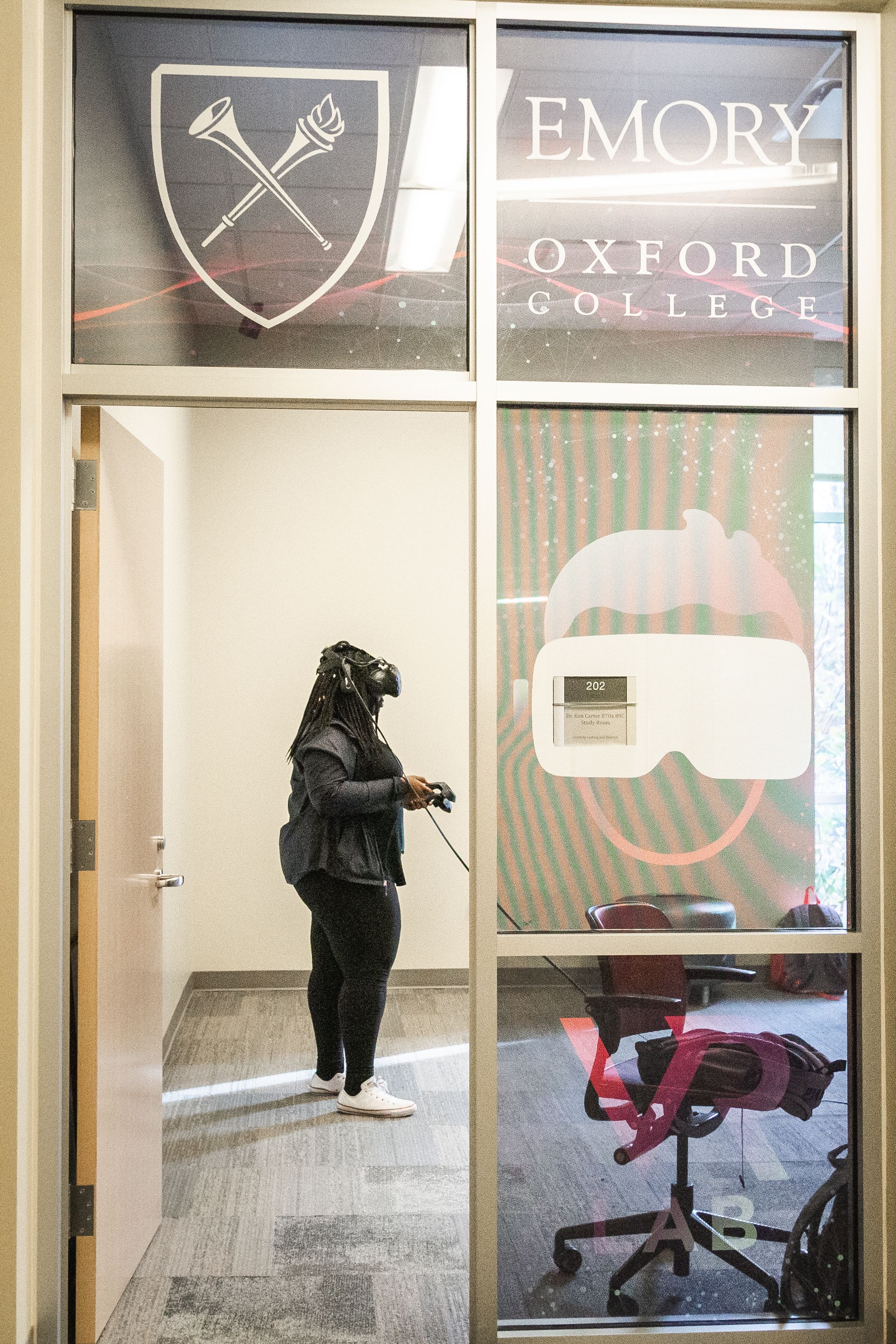 Dobbin-Bennett needed a way to increase engagement in her introductory classes and allow students to interact with sculpture as the artist intended. Foster suggested investigating what possibilities VR could offer. After visiting the University of Georgia's Virtual Experiences Lab that summer, the Oxford team decided to see if the VIVE would accomplish this goal.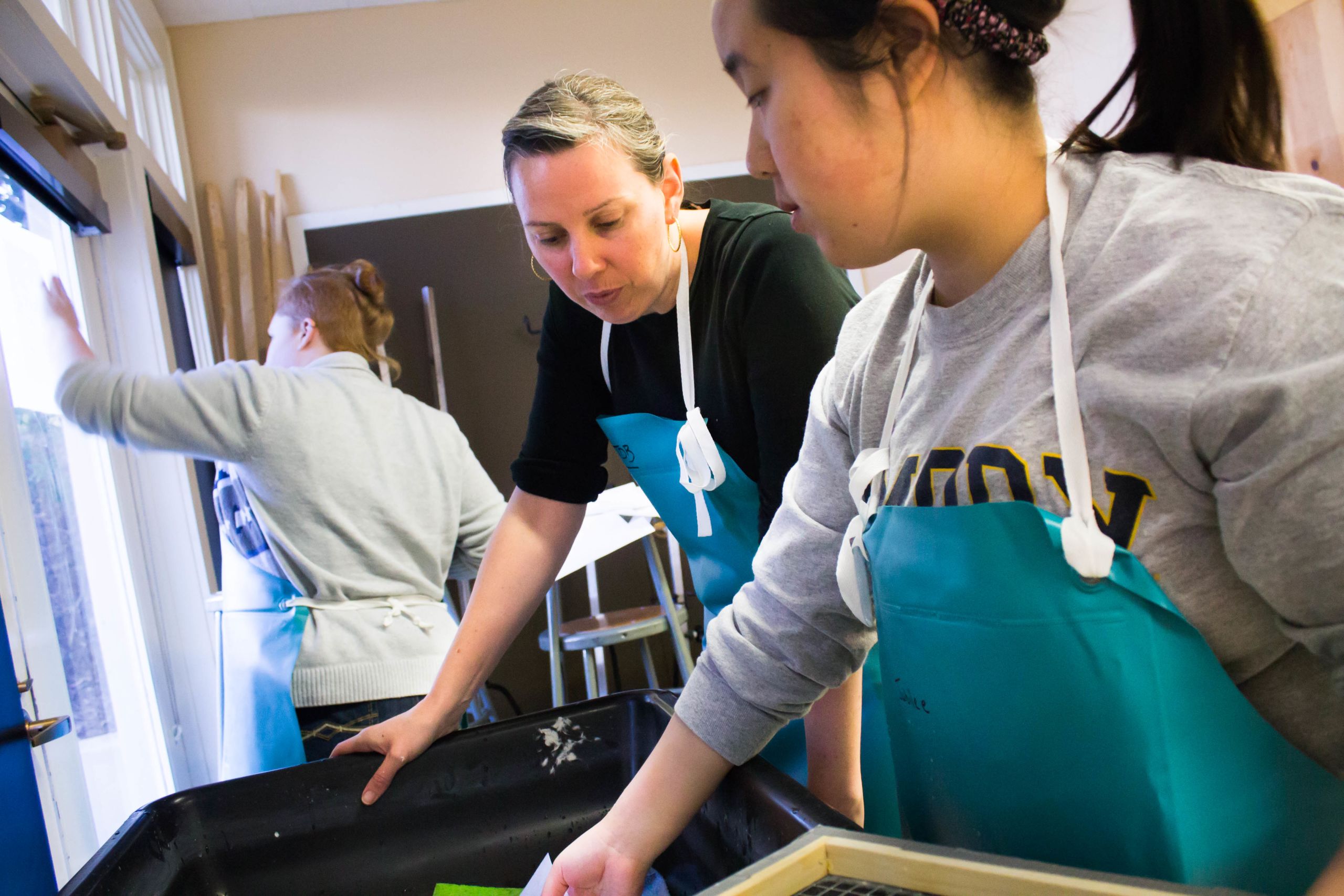 "I wanted a way to introduce students to the physical objects in three dimensions, just as if they were viewing the objects in a museum or gallery," says Dobbin-Bennett. "The reality is that we won't be able to transport all our students to every museum in the world that houses key works of art, but I wanted a way to bring those objects to our students at Oxford."
In her foundational Art History 101 and 102 classes for the past four semesters, students have been able to take turns using VR headsets to tour a virtual art gallery guided by a team of student workers. Most students take four to six tours of the gallery during the semester outside of normal class time.
"They would get to view the art in a more realistic way than simply looking at it on a PowerPoint slide," notes former student worker Gabby Gale, now a third-year student at Emory's Nell Hodgson Woodruff School of Nursing.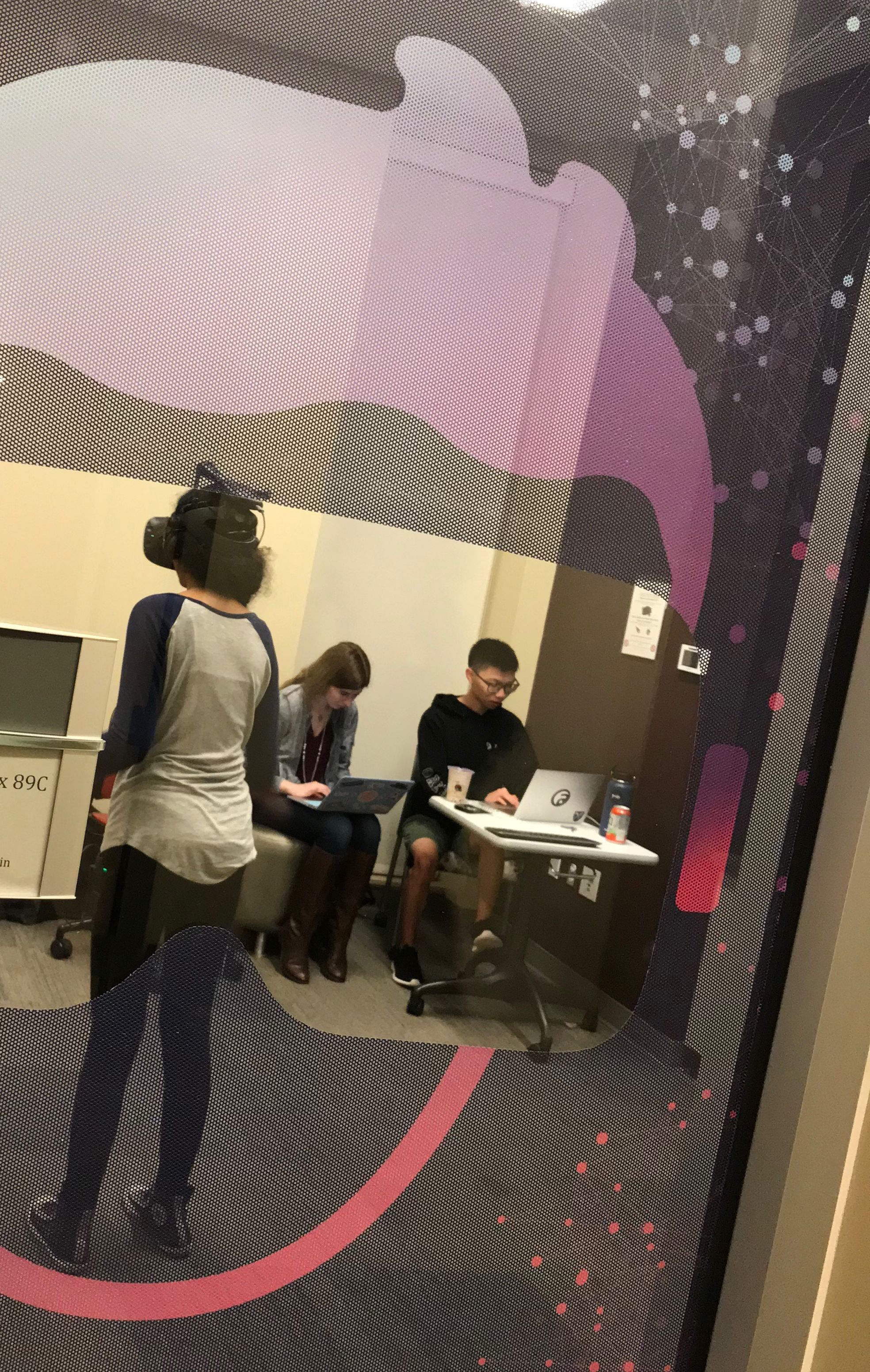 Students viewed works of art such as da Vinci's Mona Lisa, Monet's Water Lilies and Michelangelo's David and Pietà.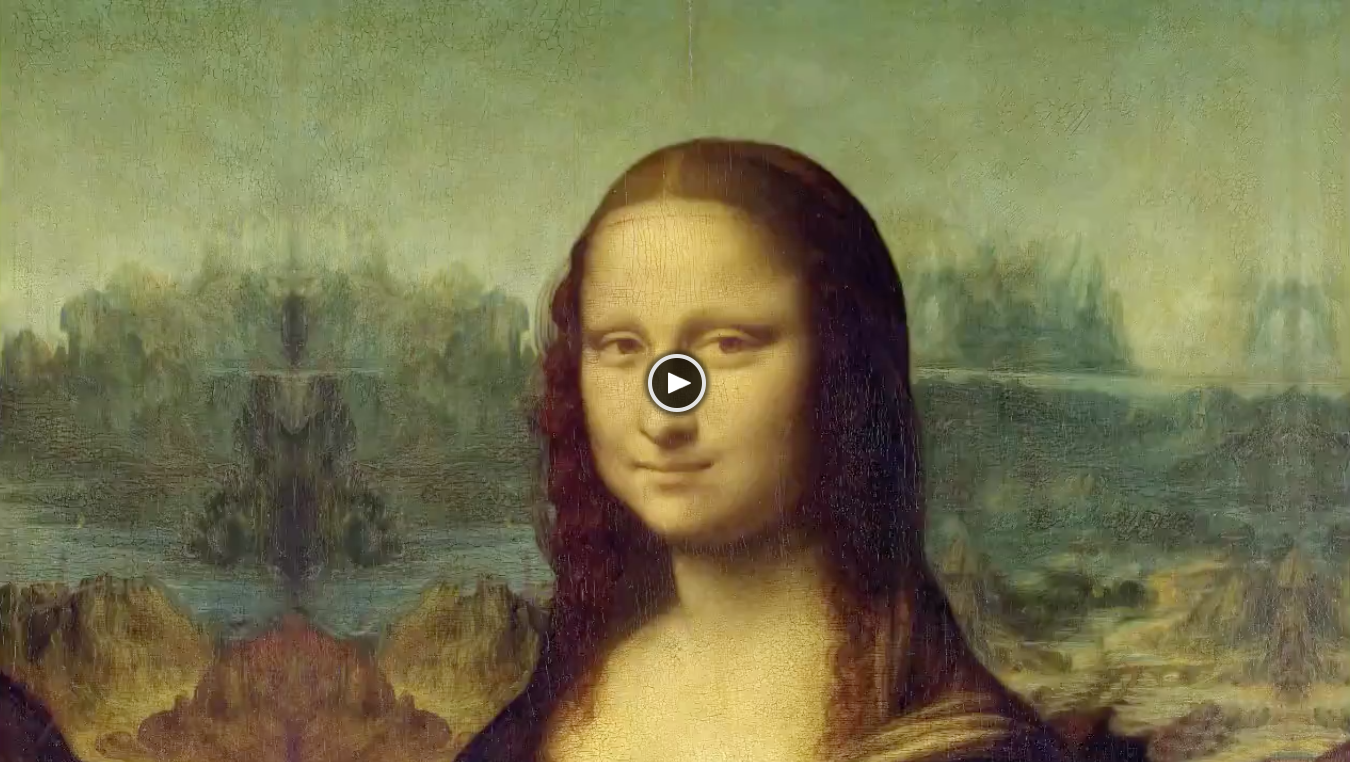 "I think that it's allowed our students the opportunity to study and analyze works of art in a single location (Oxford), as if they were in a museum," says Dobbin-Bennett. It helps them study objects for scale and perspective, consider the use of negative space, and consider how the artists intended the audience to interact with their works, she adds.
In regards to Michelangelo's Pietà, Dobbin-Bennett notes: "This is so powerful, especially since the real work of art is behind bullet-proof glass and completely inaccessible to the public."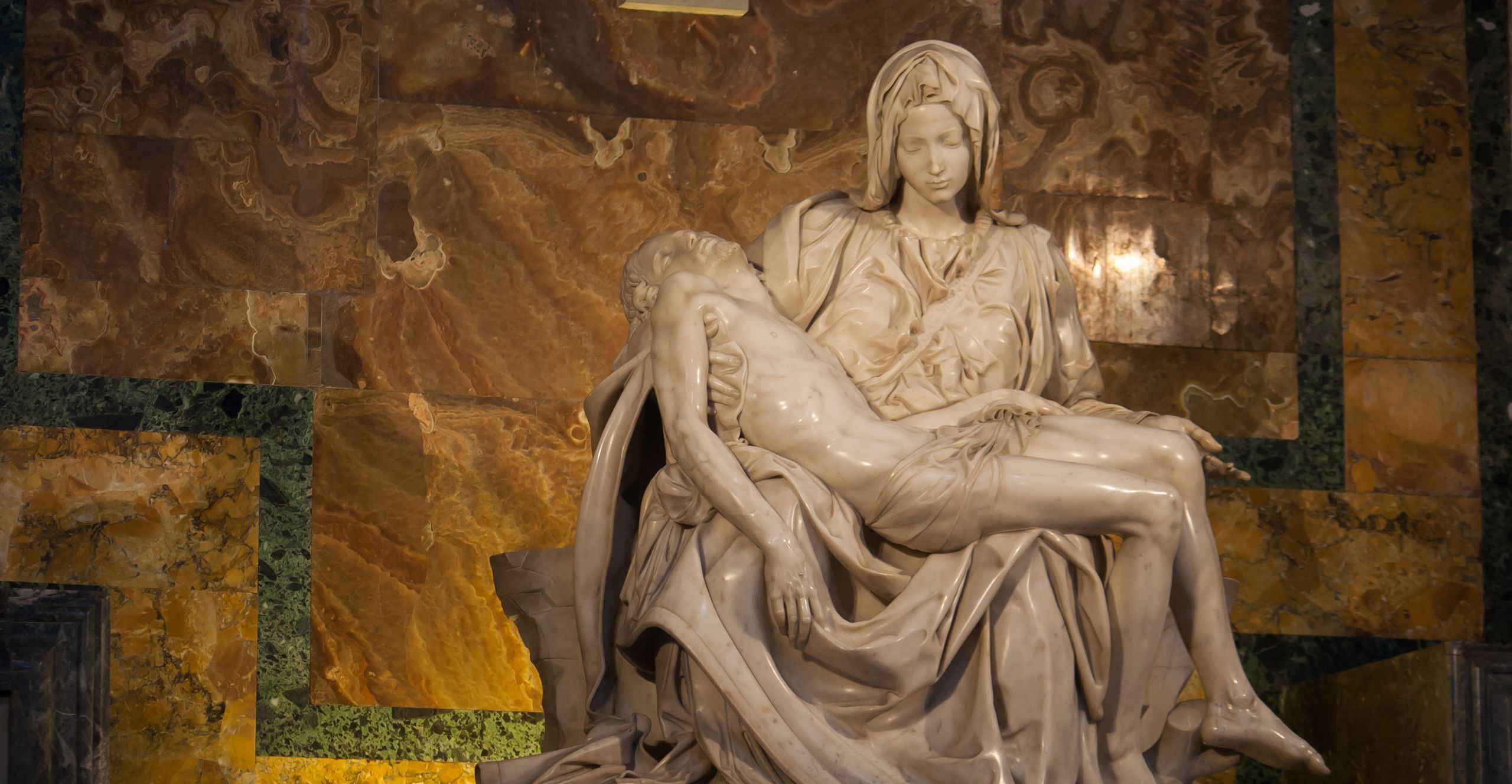 When the team looked for details about VR teaching methods and found little data-driven work, they saw an opportunity to contribute to an emerging field. Their research, which they recently presented at the EDUCAUSE national conference, uses students' weekly quizzes and feedback to gauge whether they recall details about objects and feel more engaged with the art.
"While (Dobbin-Bennett) has noticed some modest gains in subject recall, we need more data to explore that part of our research question," notes Lisa Ward, the educational analyst with Oxford's Academic Technology team.
"The engagement results, however, are much more clear," Ward says. "Students reported that the gallery made them much more interested in the pieces than they might have been just by reading about them or studying them in class. Of last year's group, 82 percent of the fall students and 67 percent of spring students recommended using VR in future versions of the course. Those results make me feel so hopeful; at a time when faculty and administrators often worry about students becoming ever more grade-focused, we're seeing students prioritize their engagement over their grades."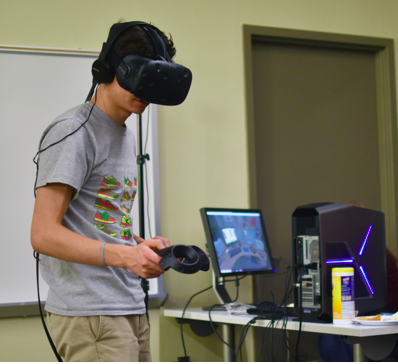 After two years of purely academic use, the headsets are also now available for use outside the classroom. Oxford's VR lab features meditation and public speaking simulations, as well as games such as paintball, escape rooms, and city tours.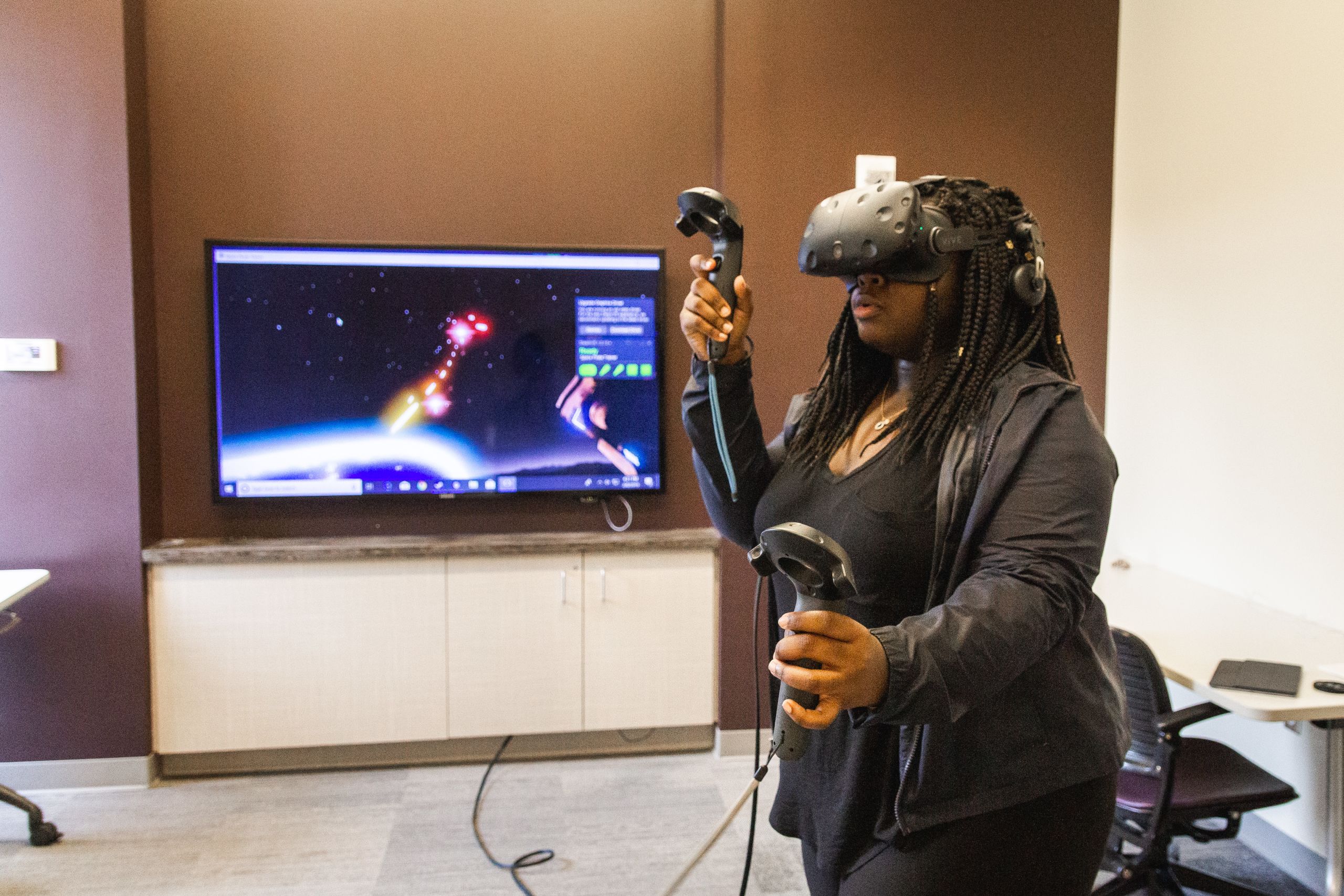 The lab is located on the second floor of the library in room 202. To book a VR appointment (Monday through Friday between 4:00 and 8:00 p.m. and between noon and 4:00 p.m. on Saturdays), students can sign up online.