Celebrating Oxford's Commencement
178th Commencement | May 6, 2023

Oxford College celebrates largest-ever graduating class at 2023 Commencement.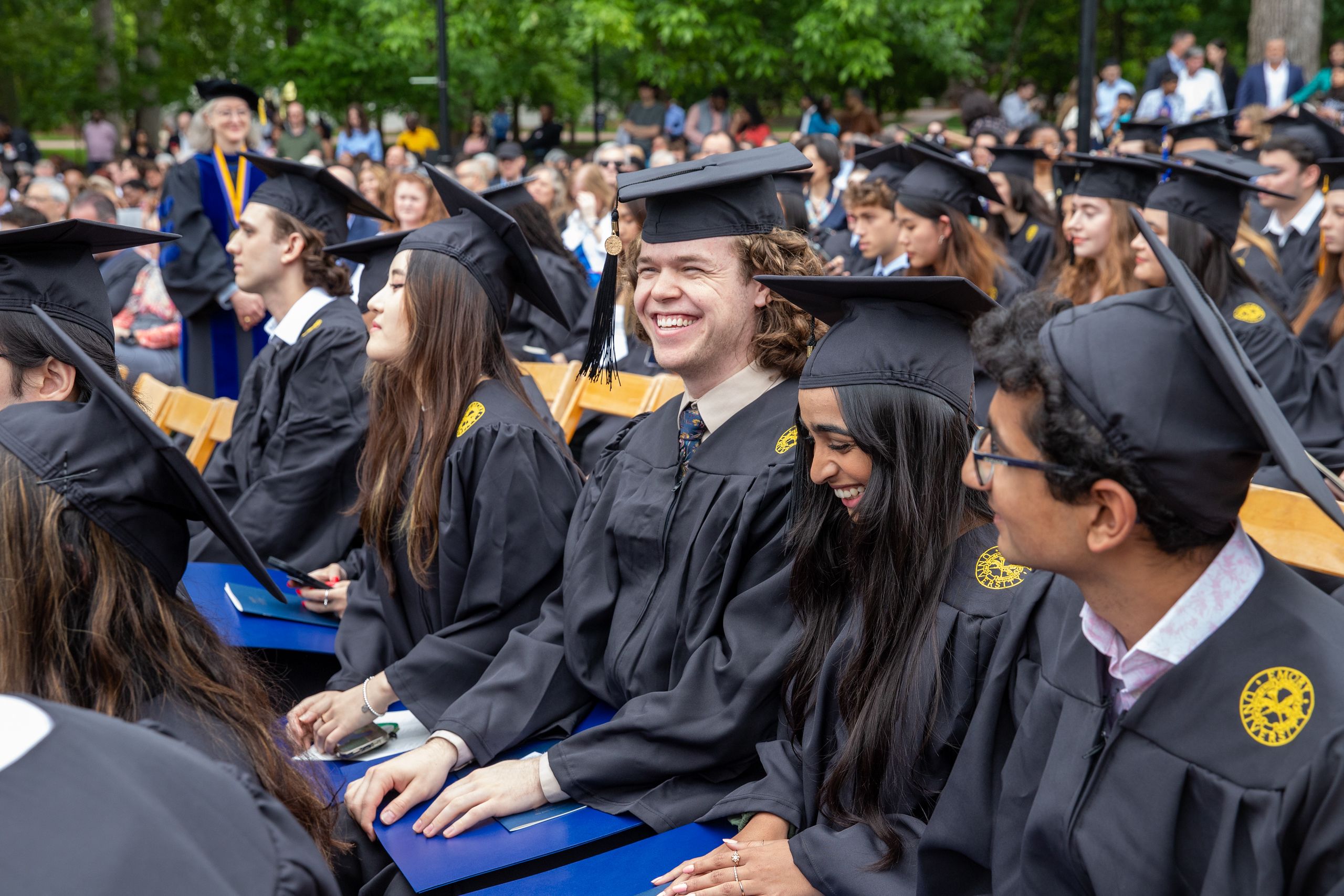 On May 6, 2023, Oxford held its 178th commencement ceremony on the historic quad, where the campus community gathered to celebrate the college's largest-ever graduating class. In all, more than 620 students were awarded Oxford degrees before an audience of faculty, staff, alumni, family, and friends—as well as those tuning in via livestream.
The ceremony recognized the completion of their studies at Oxford and the transition to Emory's Atlanta campus, where they will continue their undergraduate study at one of the three Emory schools offering bachelor's degrees: The Emory College of Arts and Sciences, the Roberto C. Goizueta Business School, or the Nell Hodgson Woodruff School of Nursing.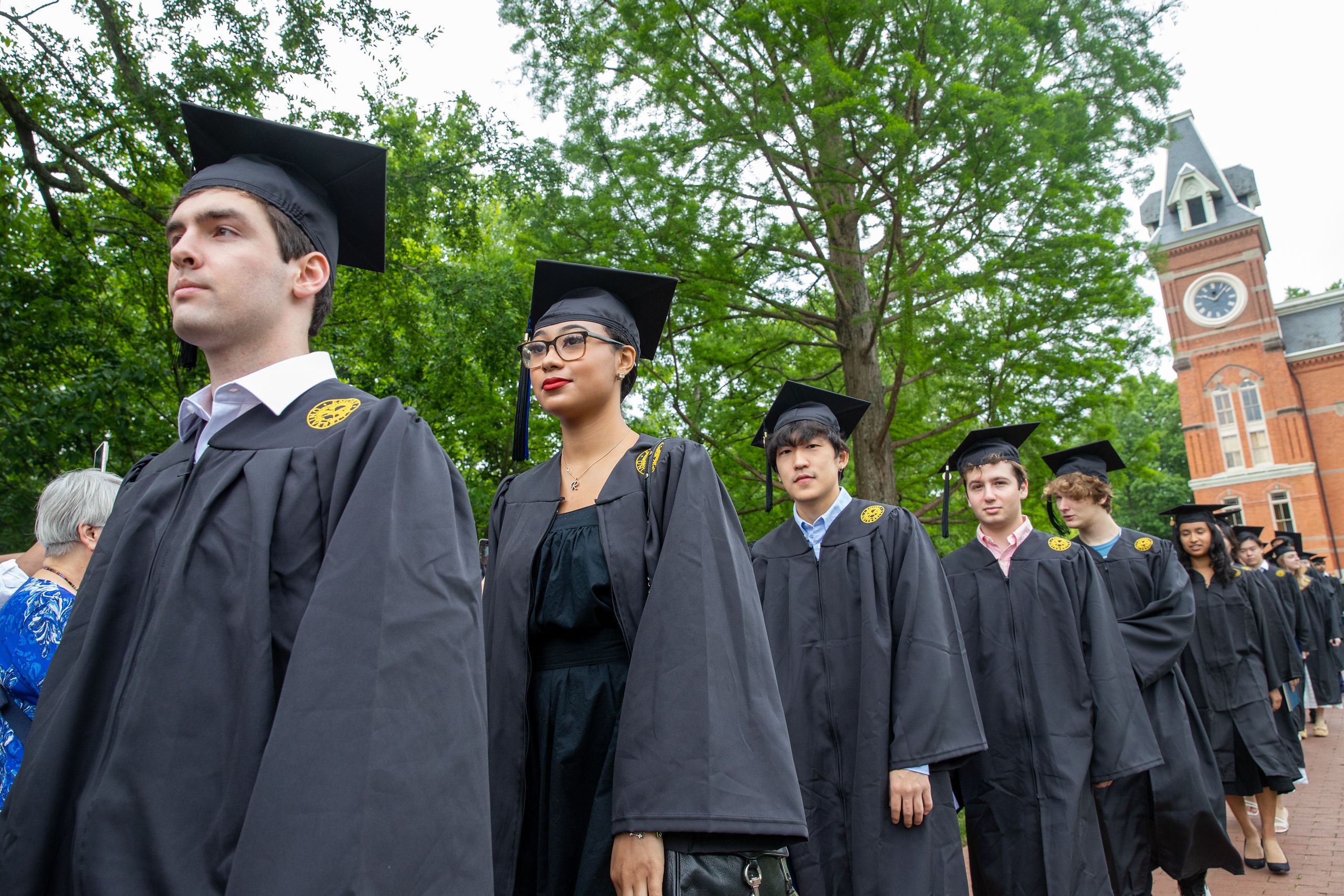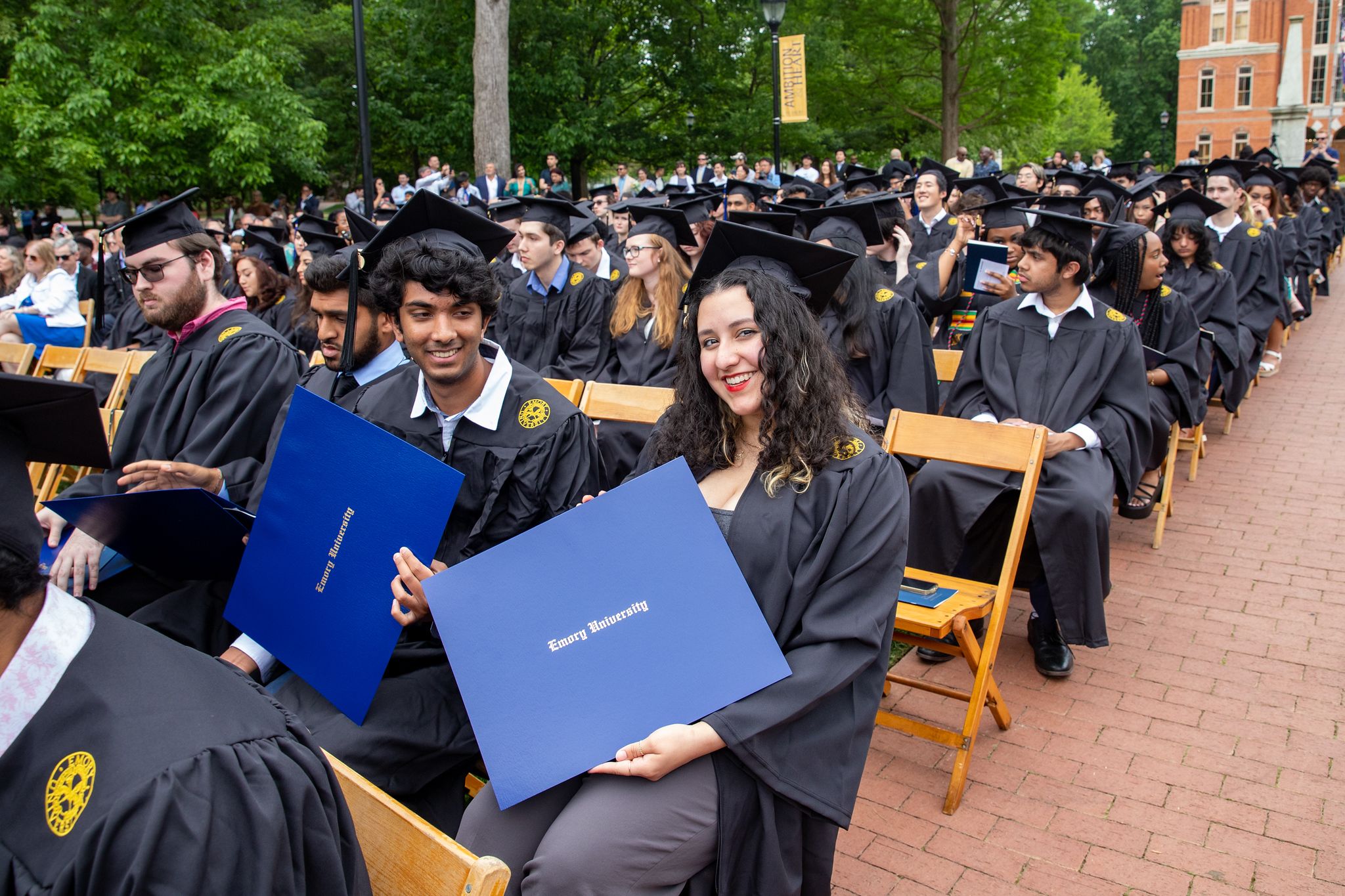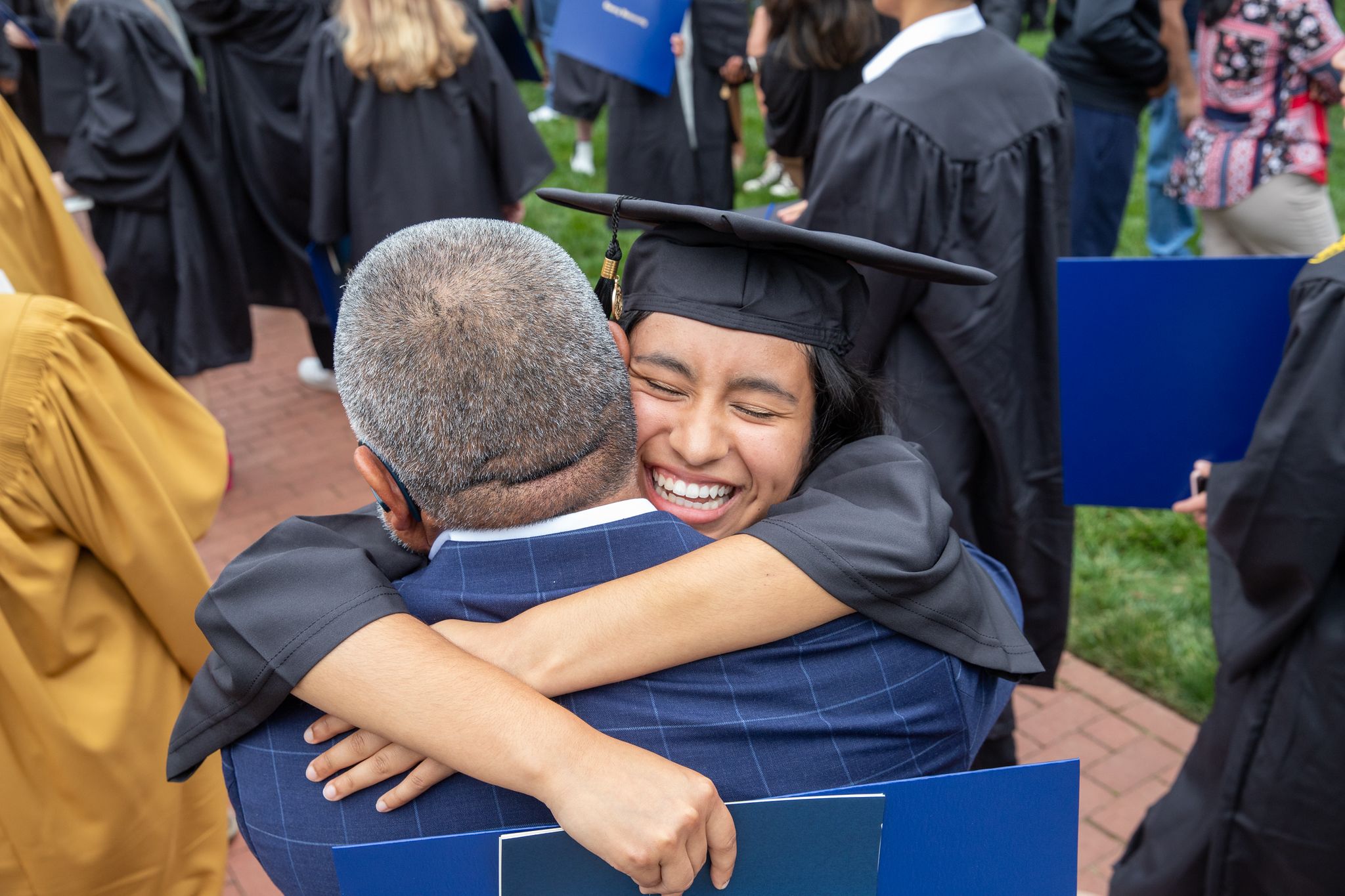 Item 1 of 3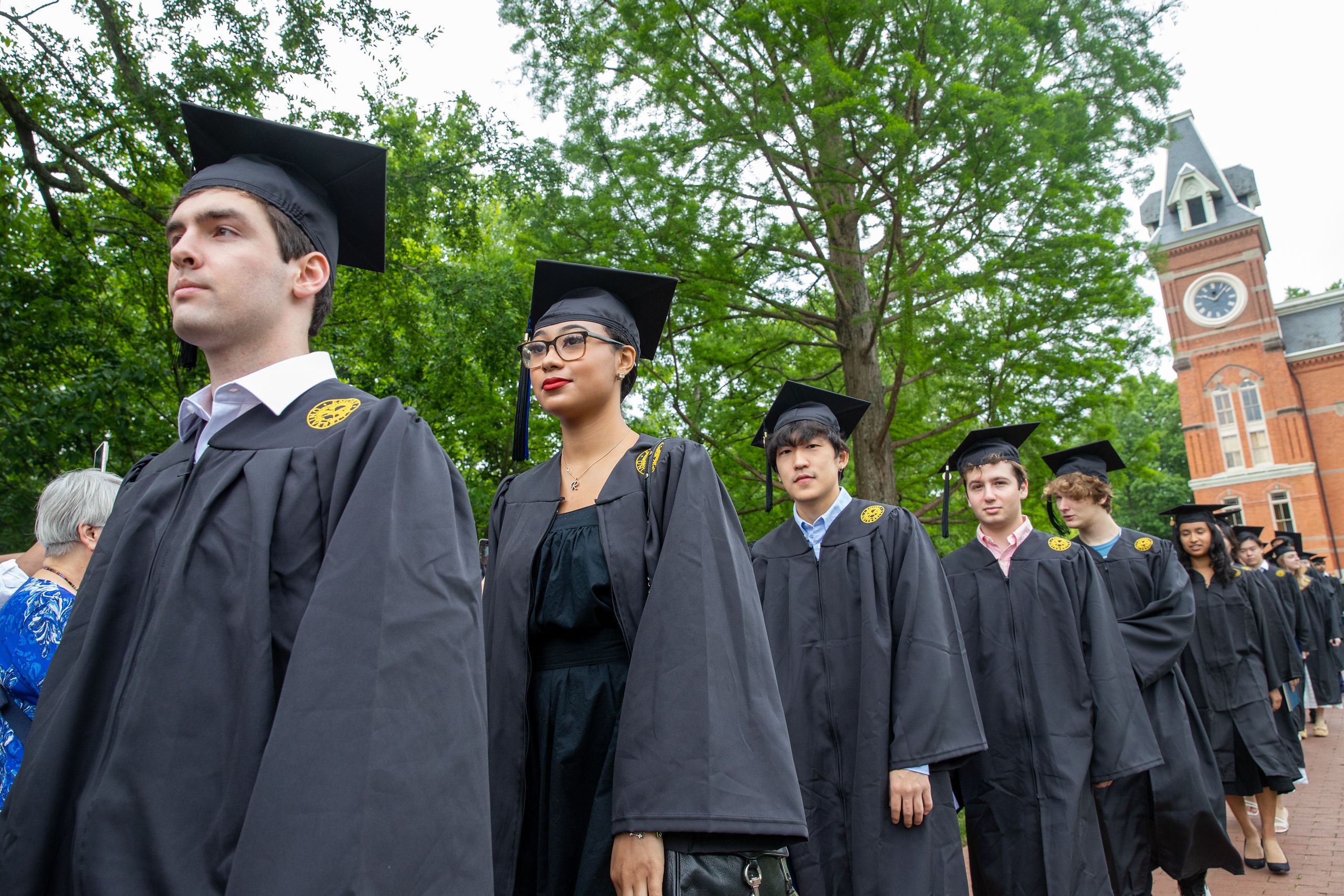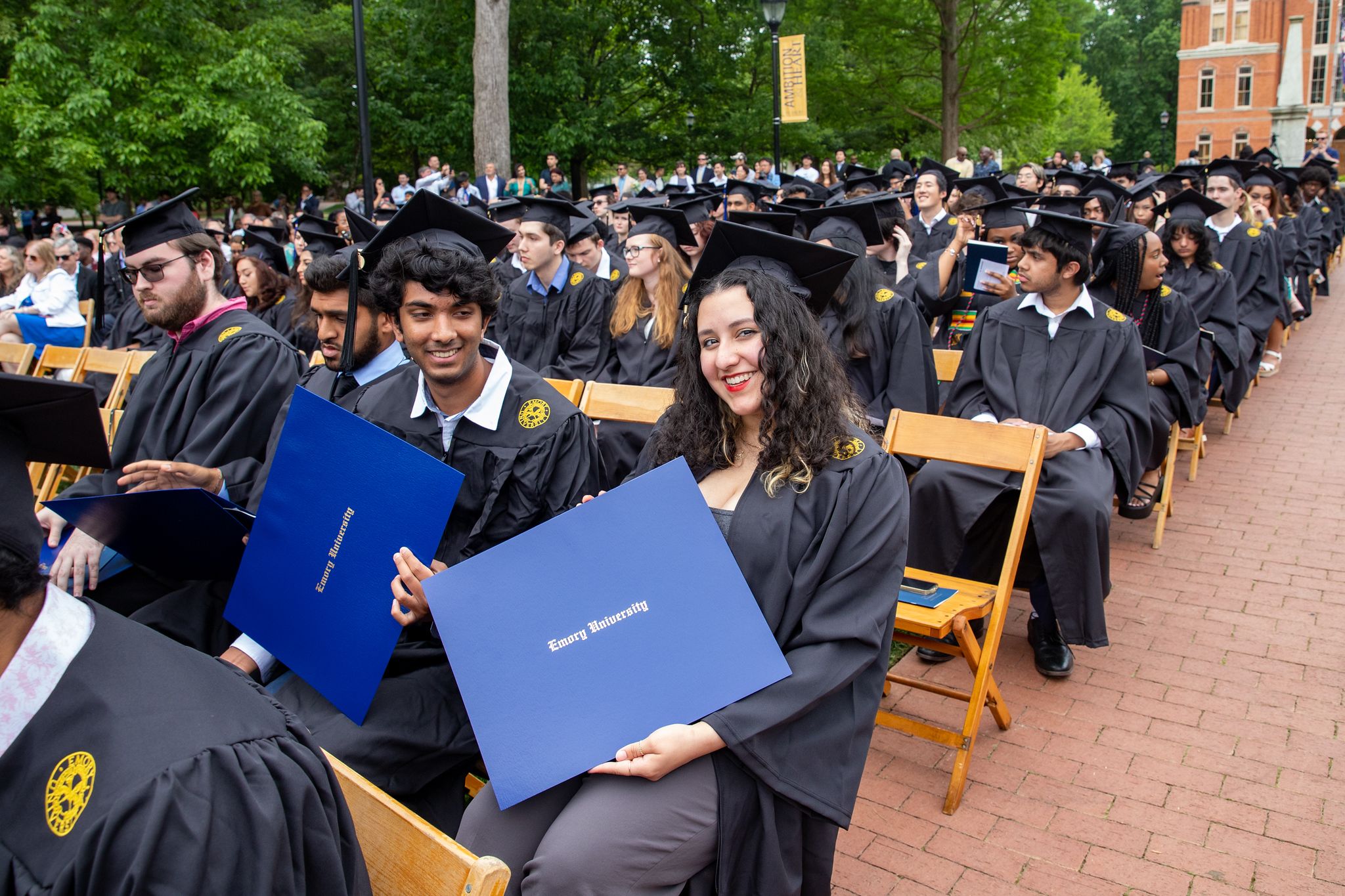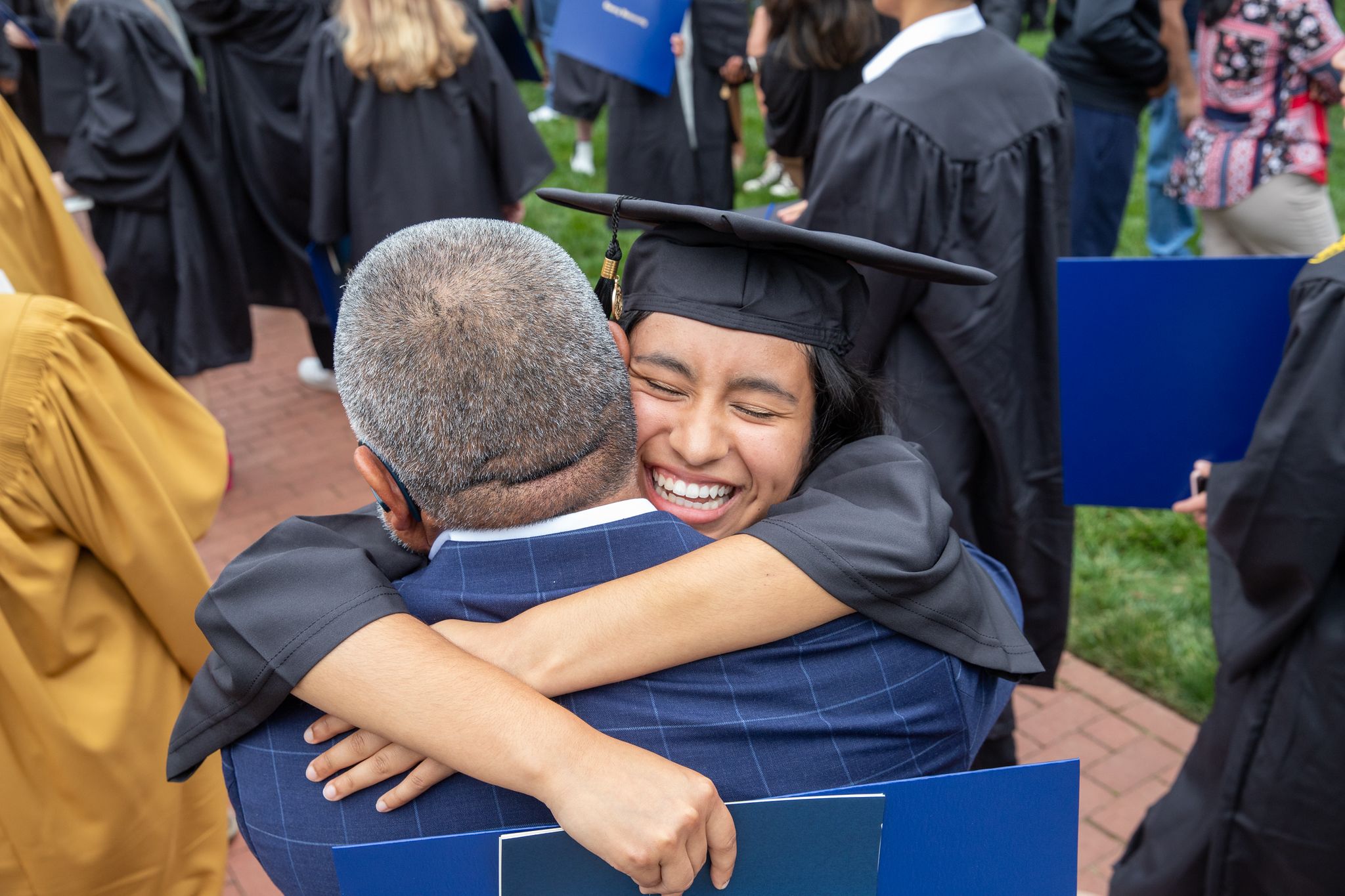 In keeping with tradition, a bagpiper led the procession of students in front of Seney Hall to the quad. Soon after, Andrew Yang, President of Oxford's Student Government Association, led the platform party and faculty and staff to their seats.
In his opening remarks, Interim Dean Ken Carter—an Oxford alumnus himself—welcomed family and friends who traveled from all over the world to attend commencement. As he congratulated this year's class, he took a moment to appreciate how special the day was—both as a "milestone moment" as a "thousand-year-old tradition." He did note, however, that their medieval robes weren't exactly "made for the Georgia sunshine!"
To the students, Carter said: "All of you make us proud for your brilliance, your determination and perseverance, and your contributions to our distinctive college."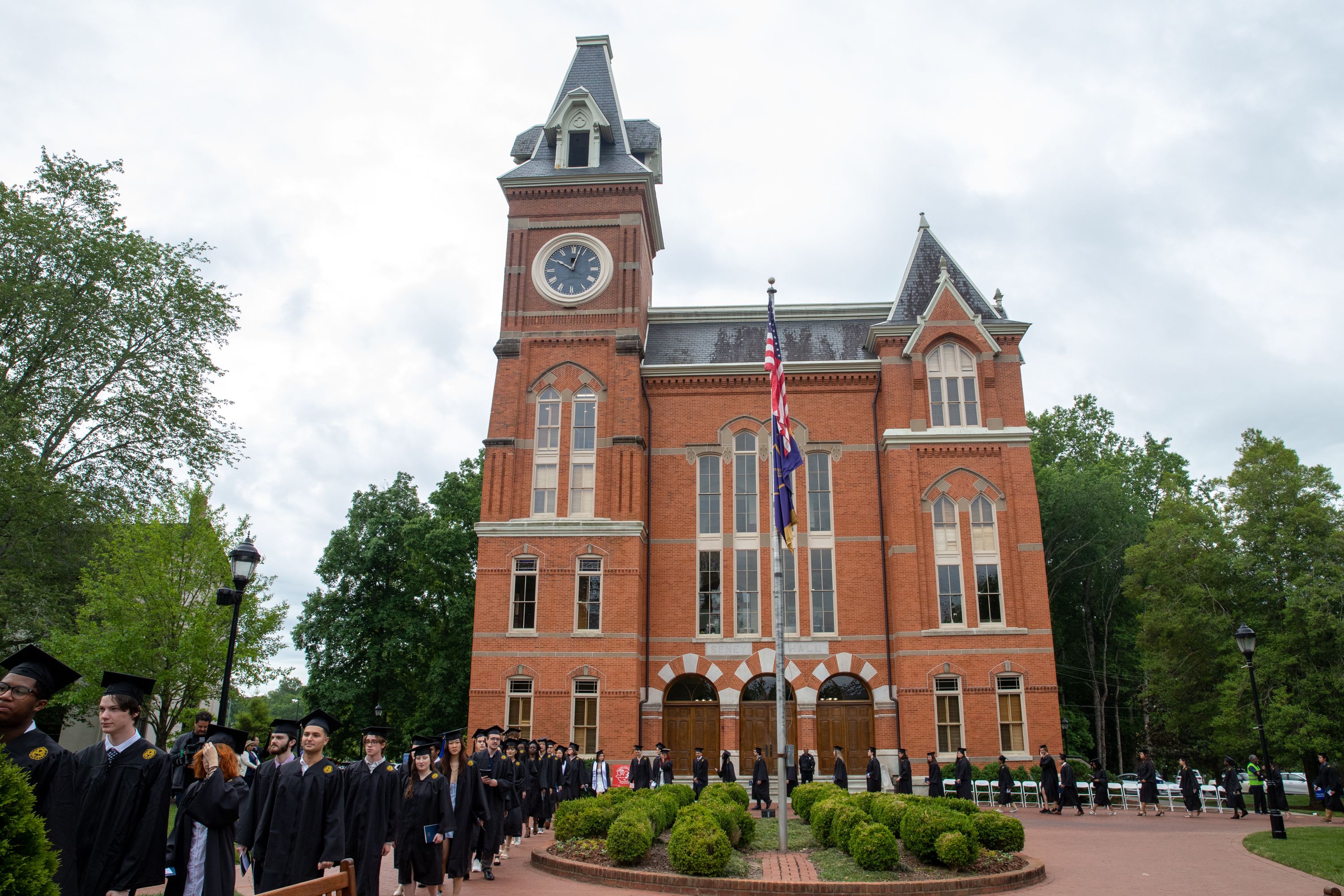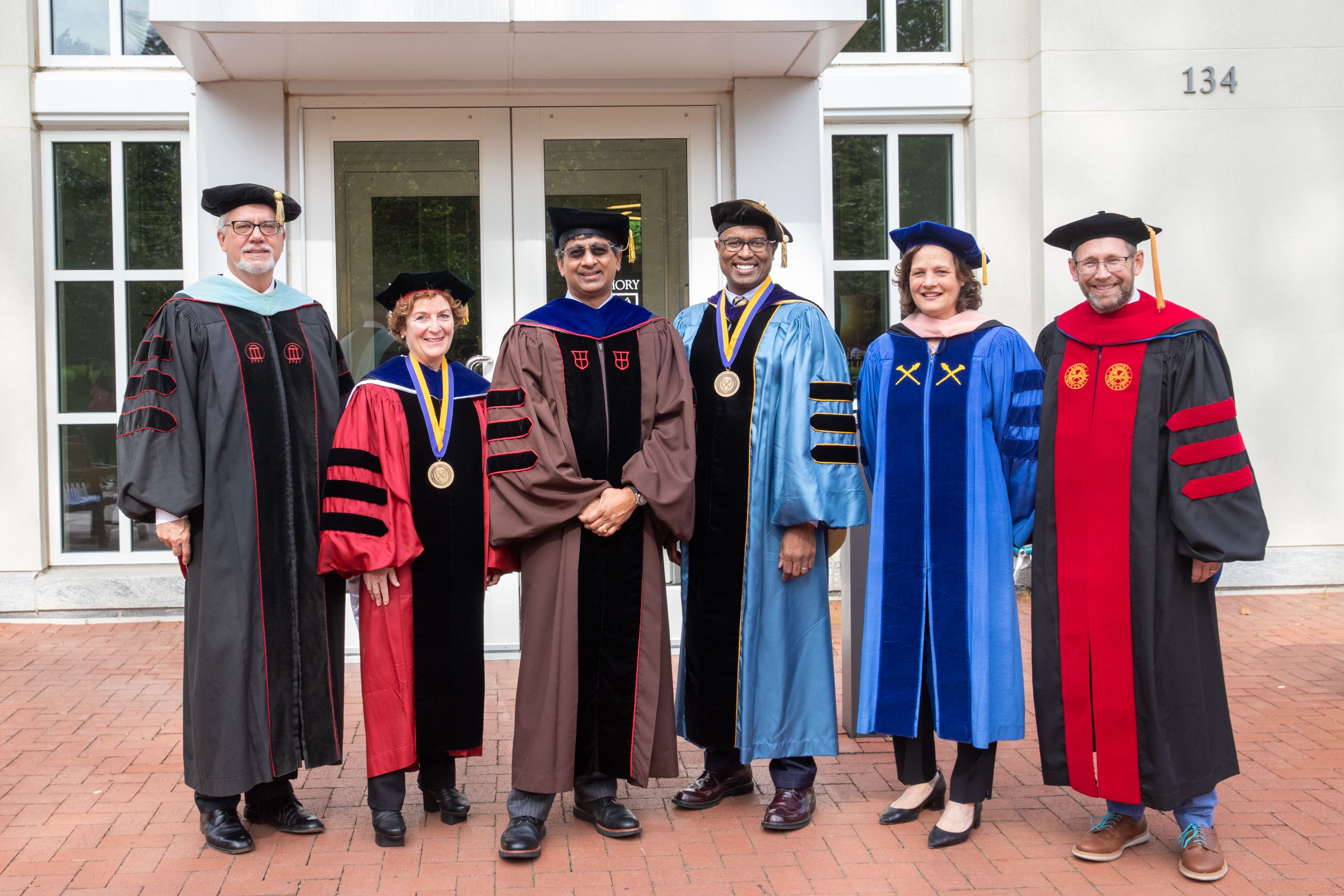 Oxford Commencement Platform Party (left to right): Keynote Speaker and Dean of Campus Life Joe Moon, Interim Dean of Emory College of Arts and Sciences Carla Freeman, Provost Ravi V. Bellamkonda, Interim Dean Ken Carter, Emory Board of Trustee Teresa Rivero, and Oxford Chaplain Lyn Pace
Oxford Commencement Platform Party (left to right): Keynote Speaker and Dean of Campus Life Joe Moon, Interim Dean of Emory College of Arts and Sciences Carla Freeman, Provost Ravi V. Bellamkonda, Interim Dean Ken Carter, Emory Board of Trustee Teresa Rivero, and Oxford Chaplain Lyn Pace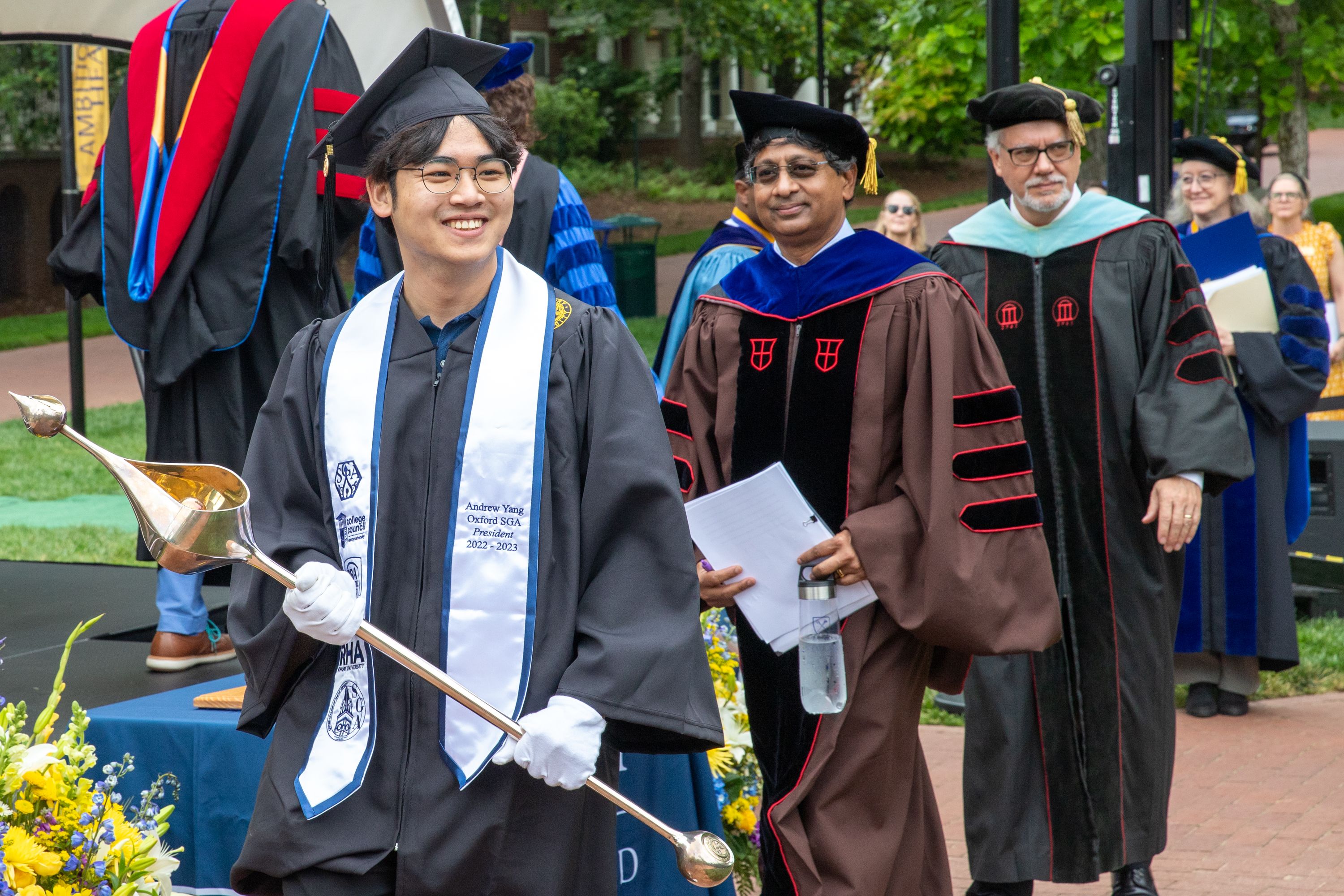 Joe Moon, Oxford Dean of Campus Life, delivered the keynote address in his final commencement before his retirement this summer. For more than three decades, Moon and his teams have been at the forefront of shaping the college's core principles and culture, and the address was an opportunity to share parting words of wisdom—and some laughs—with the entire community.
"Once upon a time…" Moon began his speech, taking the audience back to 1978—the year he started his career at Emory on the Atlanta campus. His first job title was Assistant Dean for Men, and he never would have guessed then that he'd remain at the university—first for 10 years in Atlanta, then 35 at Oxford—for his entire career.
Looking out from the podium at the Oxford Class of 2023, Moon commented on the growth he saw over their time on campus and the bond they now have with the generations of Oxford alumni who came before them.
"Students, I can say with confidence that you are not the same people who entered Oxford's gates two years ago," he said. "Even though Oxford has grown and changed in many ways since these alumni with the golden robes were sitting in your seats, the core values of this uncommon place are unchanged. Along with thousands of Oxford alumni, you share an experience that runs deep."
Reflecting on lessons learned from his long career, Moon asked students to reflect on a favorite T. S. Eliot quote: "We had the experience but missed the meaning."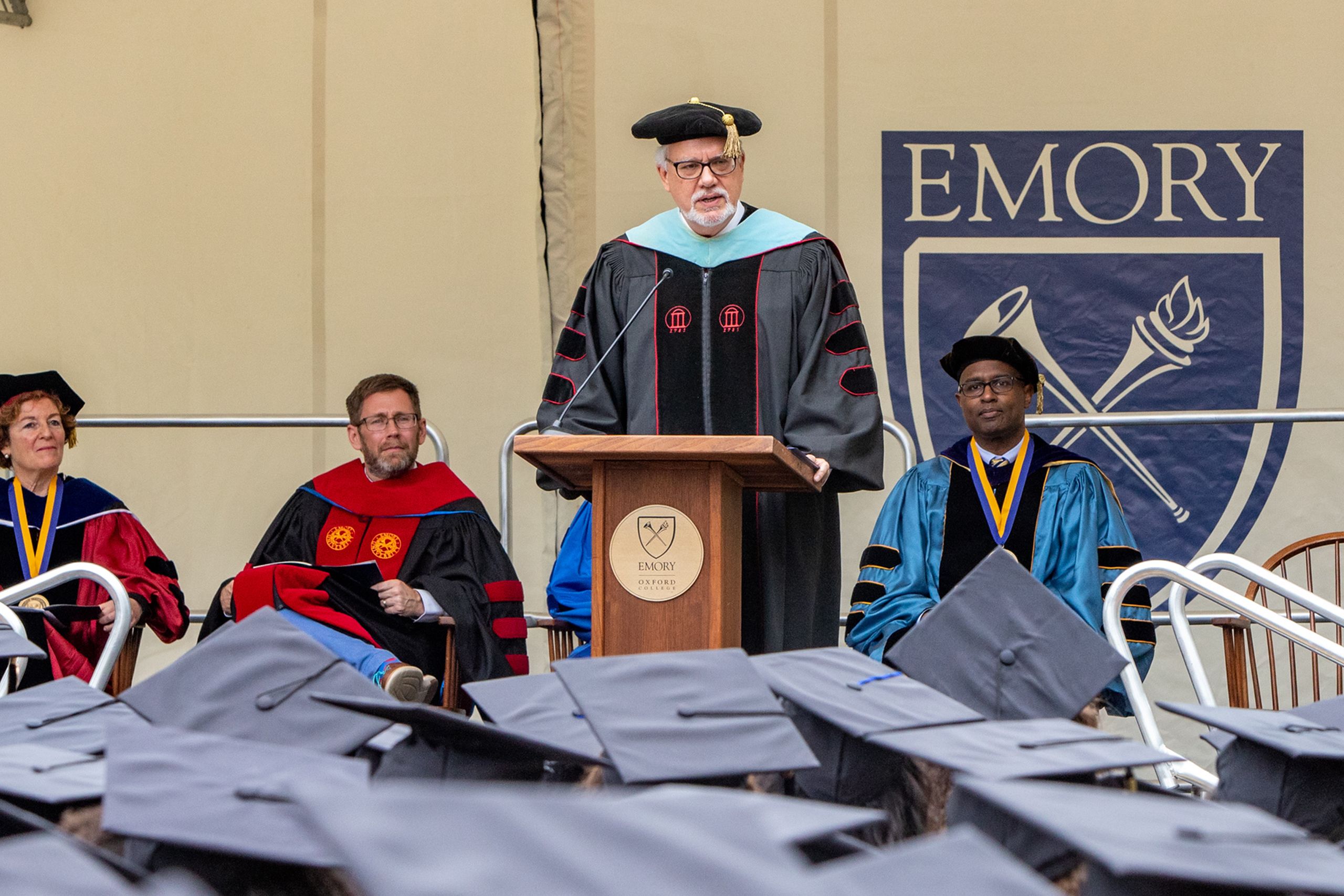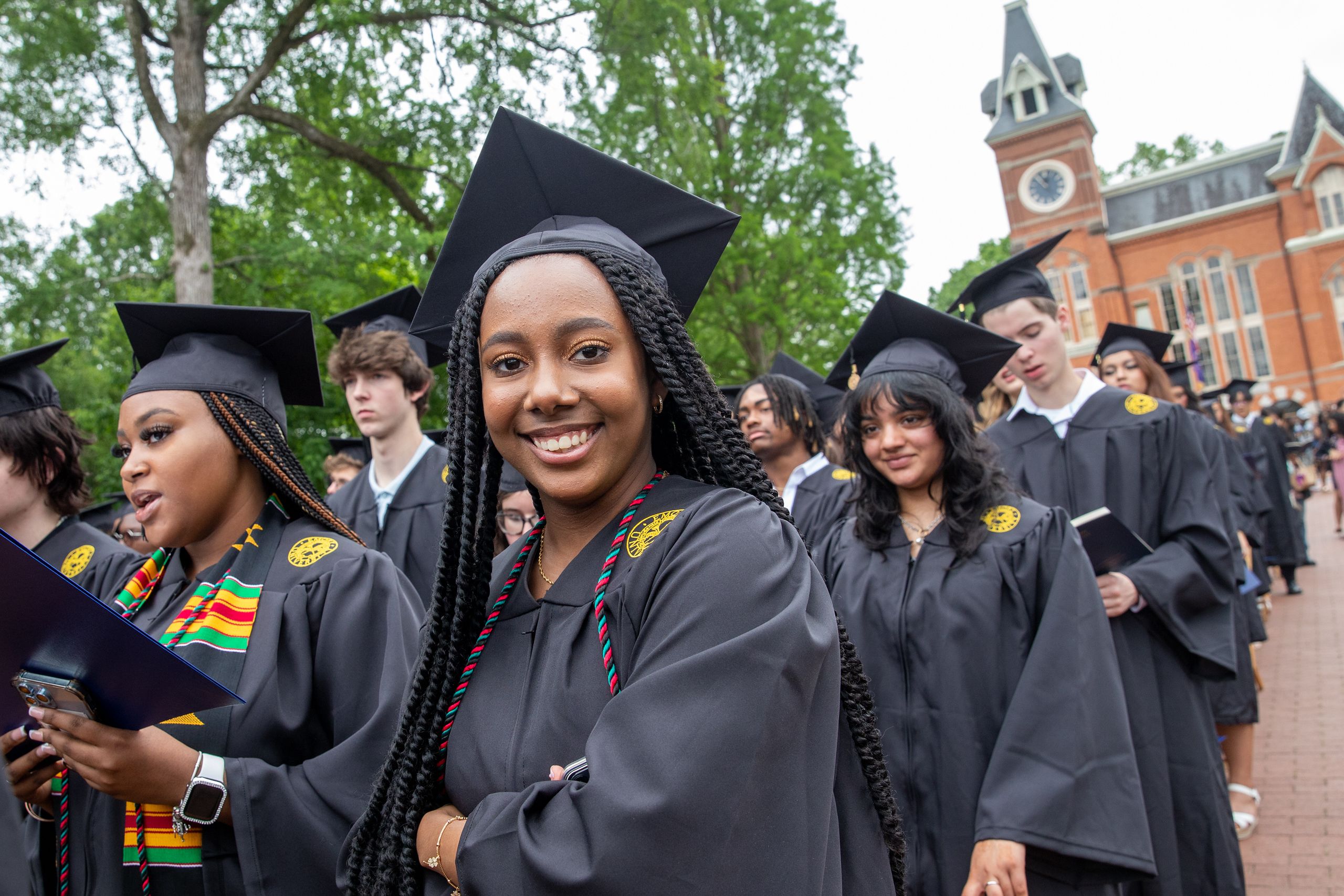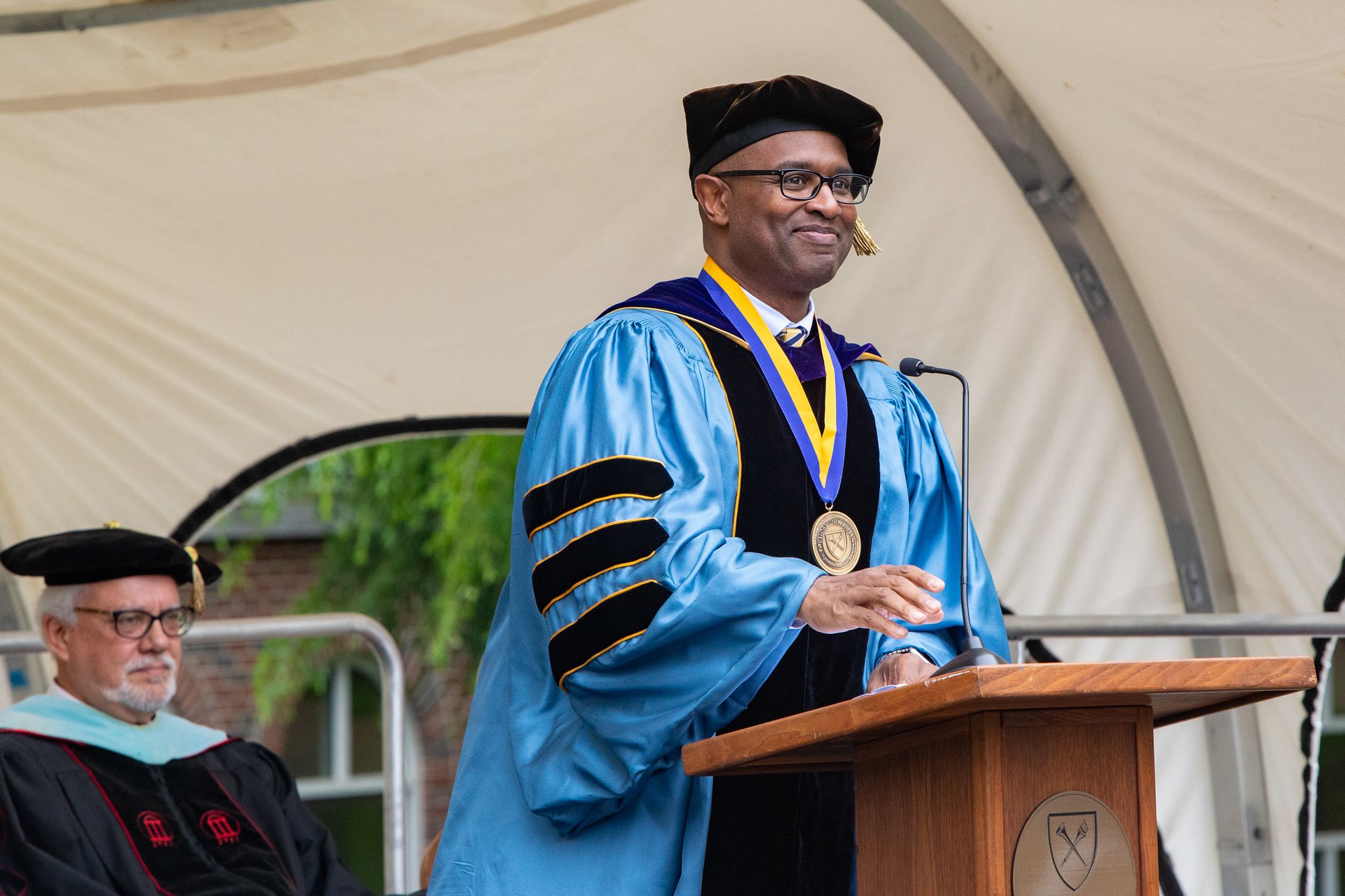 He encouraged them to focus not just on their experiences, but on finding meaning in those experiences—and using that meaning to make the world a better place. To that end, he shared advice on four topics for students to consider as they continue their education and beyond.
On mentoring
"Seek mentors among those who have wisdom, life experience, and with whom you have a personal connection. The best mentoring relationships are symbiotic: Both sides learn from each other and both are equally invested."
On success
"Life's trajectory is not linear; there is no perfect path. What interests you, excites you, where can your talents and gifts best be applied? Avoid the trap of comparing yourself to others. You are enough, and you have qualities that no one else has. Failure is not the opposite of success but can be an inspiration and a reality check."
On being present
Citing an observation from Zen and the Art of Motorcycle Maintenance—a book he read in high school—that life is lived on the sides of the mountain rather than on its peak, Moon said: "This is another way of understanding Eliot's admonition to pay attention to the meaning of our experiences, and this is best achieved in the present rather than critiquing the past or yearning for the future."
On principles
Moon made special mention of Oxford's six core principles: presence, care, identity, learning, accountability, and belonging. He said: "Students, I hope some, perhaps all, these principles have caused you to be mindful of how you choose to live your life, how you can be agents of change in your communities, how you can embrace the opportunities of your future academic experience, and how you will work to become the kind of person you wish to be."
Following Dean Moon's address, Dean Carter introduced the two annual awards given at commencement: the Virgil Y. C. Eady Sophomore Service Award and the Emory Williams Teaching Award.
Virginia Cano was named the 2023 recipient of the Eady award—a recognition established 53 years ago to honor a sophomore who has given outstanding and selfless service to the Oxford community.
Moon presented the award and called attention to Cano's involvement across campus life as a leader in Volunteer Oxford and a member of the International Student Advocacy Board.
Speaking to Cano, he said: "You have demonstrated time and again that you care deeply about those who are vulnerable. You are active in the challenging work of supporting social justice at Oxford and beyond. You have demonstrated a passion for enhancing the Oxford experience of your fellow students through activism and engagement…. Your passionate and joyful spirit enlivens our community and attracts other students to share your concerns."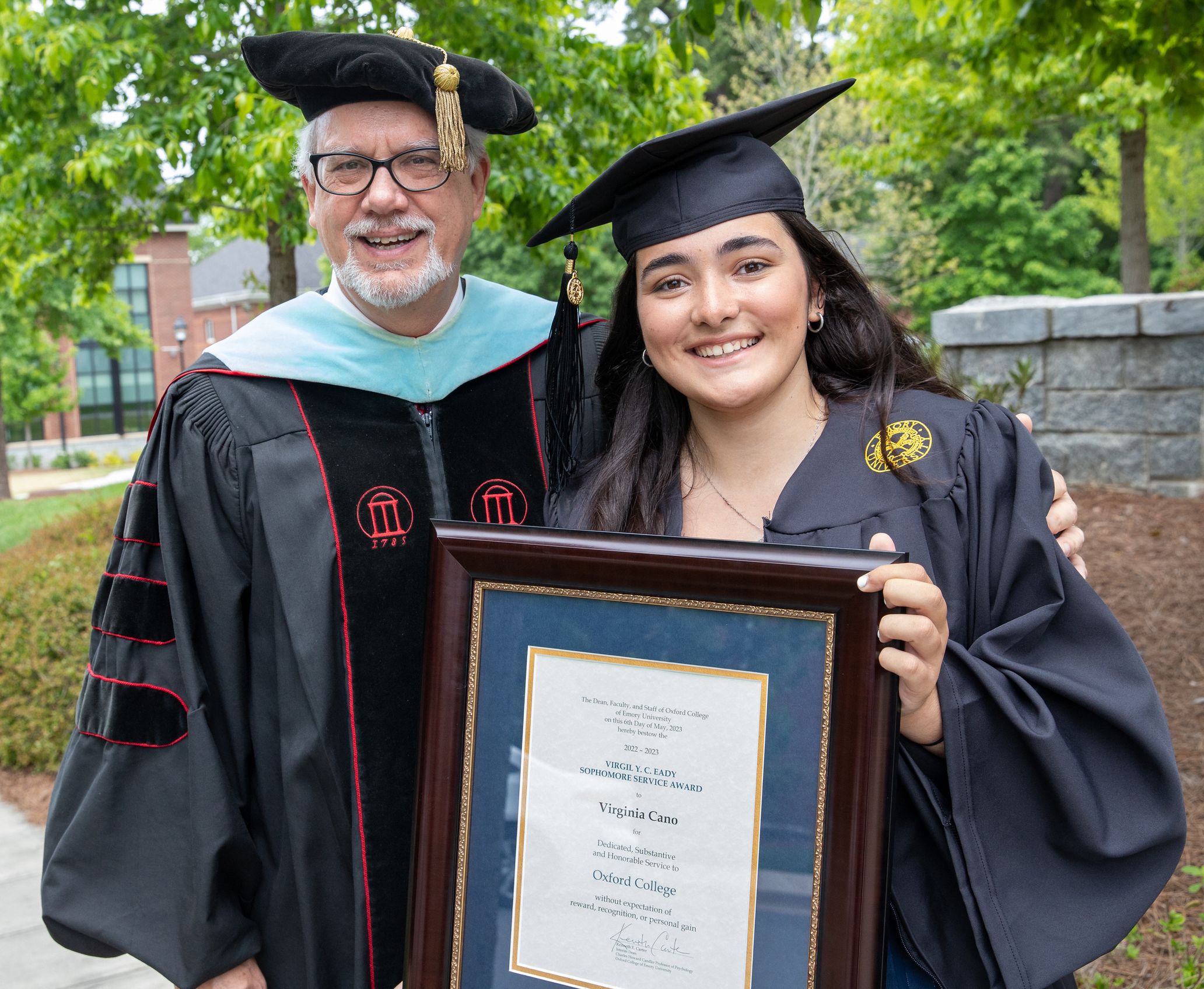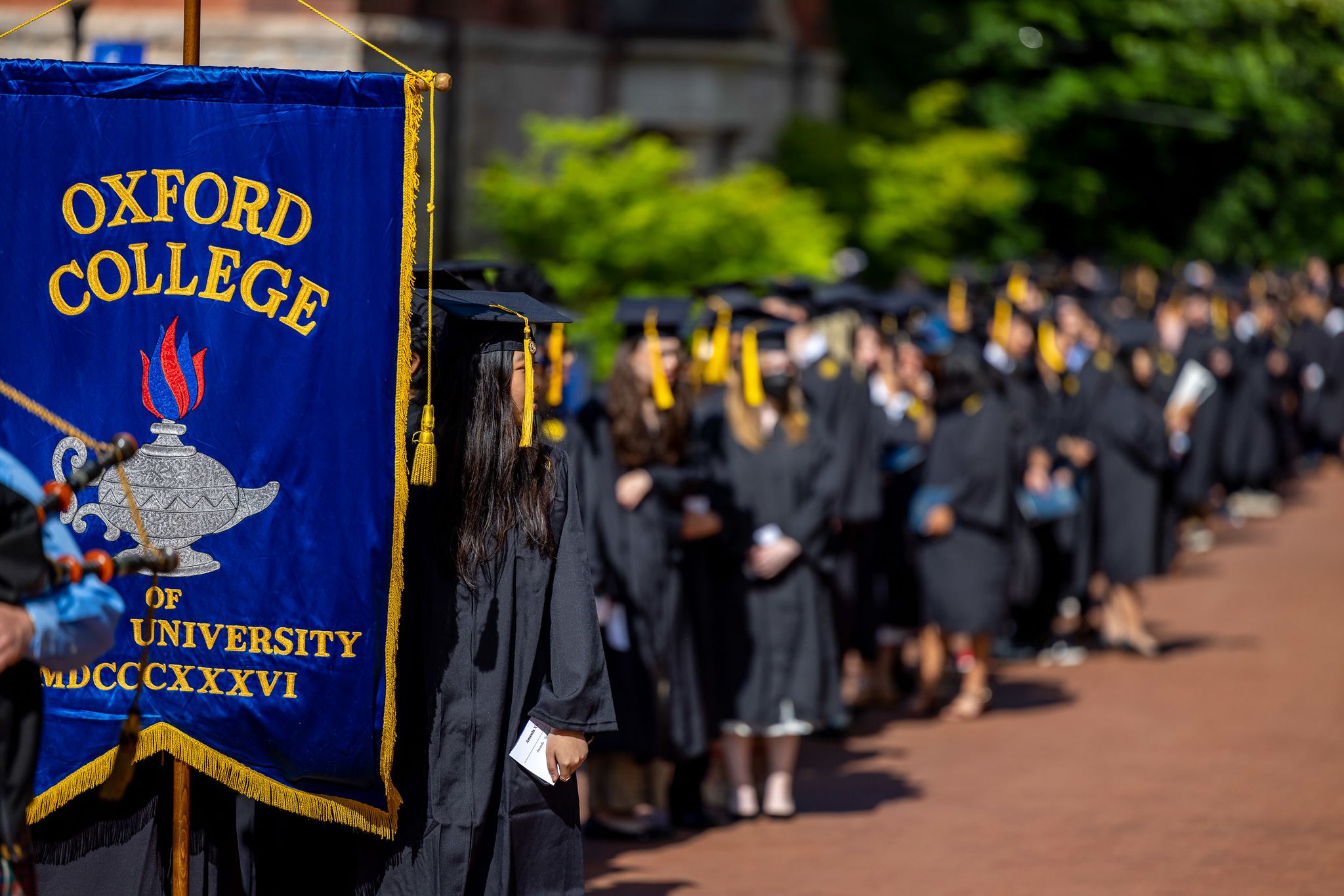 Dean of Academic Affairs Kristin Bonnie presented this year's Emory Williams Award for Distinguished Undergraduate Teaching to Paul Oser, teaching professor of mathematics. The Williams award was established in 1972 in honor of Emory Williams, an emeritus trustee and member of the Emory Class of 1932.
Oser joined the Oxford faculty in 2006 and has played a key role in the success of Oxford's Math Center and the development of its website. He has often arranged extracurricular activities for students interested in mathematics and has helped faculty and staff colleagues improve their courses—such as when he led workshops on "teaching with technology."
Bonnie shared that Oser "is by all accounts a patient and passionate teacher who is truly interested in helping students learn and appreciate the subjects at hand. He exudes a 'contagious enthusiasm' that makes learning even the most difficult material a 'joyful experience'…. A number of students noted how classes with him opened their eyes to the discipline in ways they never knew was possible."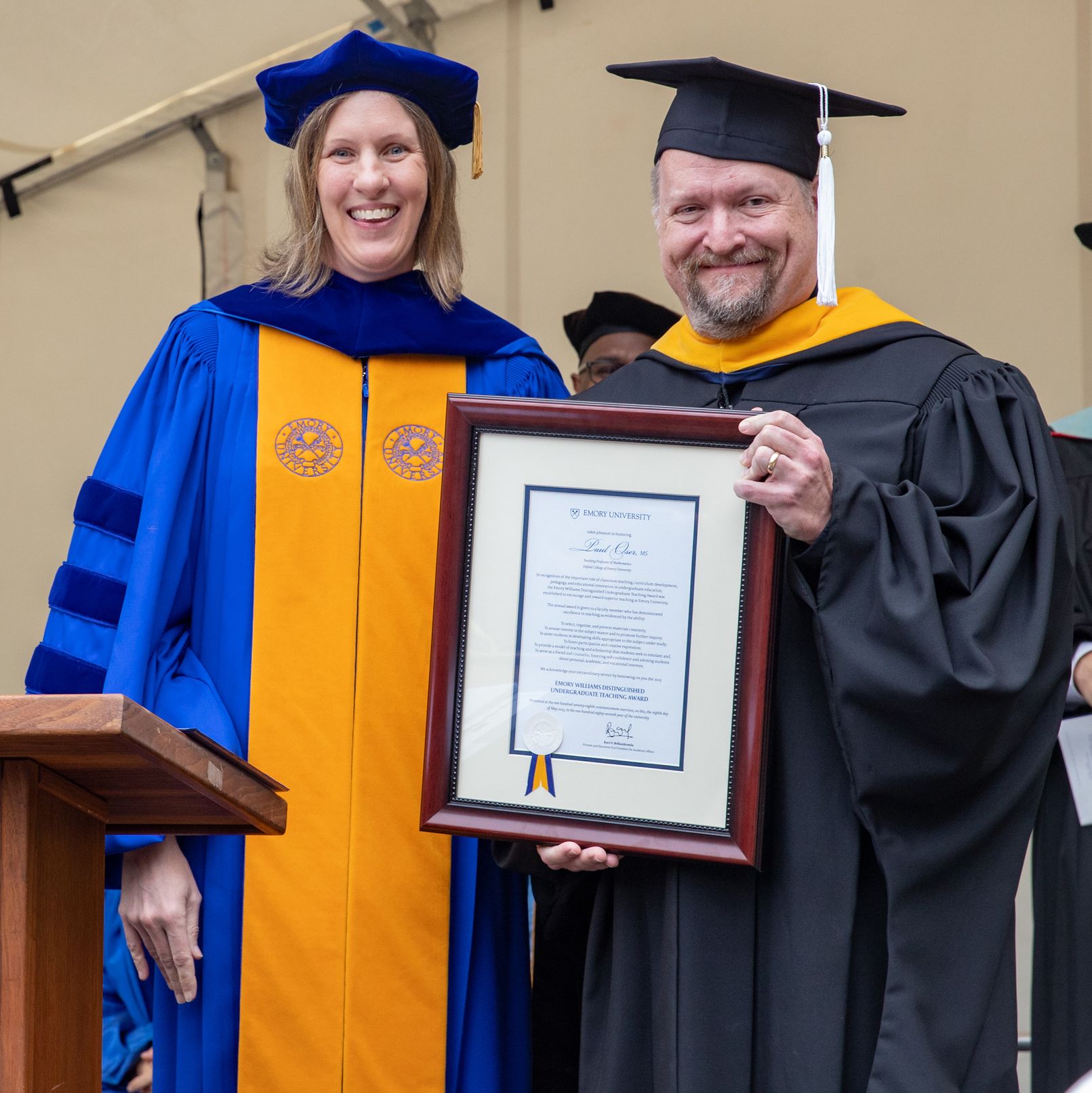 Provost Ravi V. Bellamkonda and Carla Freeman, Interim Dean of the Emory College of Arts and Sciences, welcomed the Oxford Class of 2023 to the Atlanta campus and commended them for their accomplishments and perseverance in reaching this significant milestone.
Bellamkonda read prepared remarks from Emory President Gregory L. Fenves before sharing his own words.
"I want to join President Fenves in congratulating you and welcoming you on your next step as you come to the Atlanta campus," he said. "Emory's Atlanta campus and the world need what you have to offer. So, bring your curiosity, your motivation, your optimism, your questions, your passion for exploring new ideas, and your dedication to advancing the greater good."
Freeman said she looks forward to seeing how students continue to grow over their next two years on the Atlanta campus. She also expressed the old adage that Oxford commencement is "Emory's greatest halftime show," and that its graduates are recipients of a one-of-a-kind educational experience.
"Spending two years at one of the finest liberal arts colleges in the country... and then two years on the vibrant campus of one of the world's great research universities... I simply do not know anything like this partnership anywhere in the world," Freeman said. "And as graduates of Oxford, you are its beneficiaries and its embodiment."
Bellamkonda also extended a special thanks to three members of the Oxford community: Dean Carter; Dean Moon; and longtime Dean of the Oxford Library Kitty McNeill, who like Moon is retiring before the fall semester.
"Your guiding hand has elevated Oxford, keeping it strong and moving forward," he said of Carter, who has served as interim dean this academic year.
He then thanked Moon for his many years of service to Emory, telling him that "you've played an important role for countless Oxford students—bonds that still carry forward even as you prepare to retire."
And lastly, he thanked McNeill for her 38 years at Oxford: "If the library is at the heart of the university, Dean McNeill has kept this one beating strong and steady."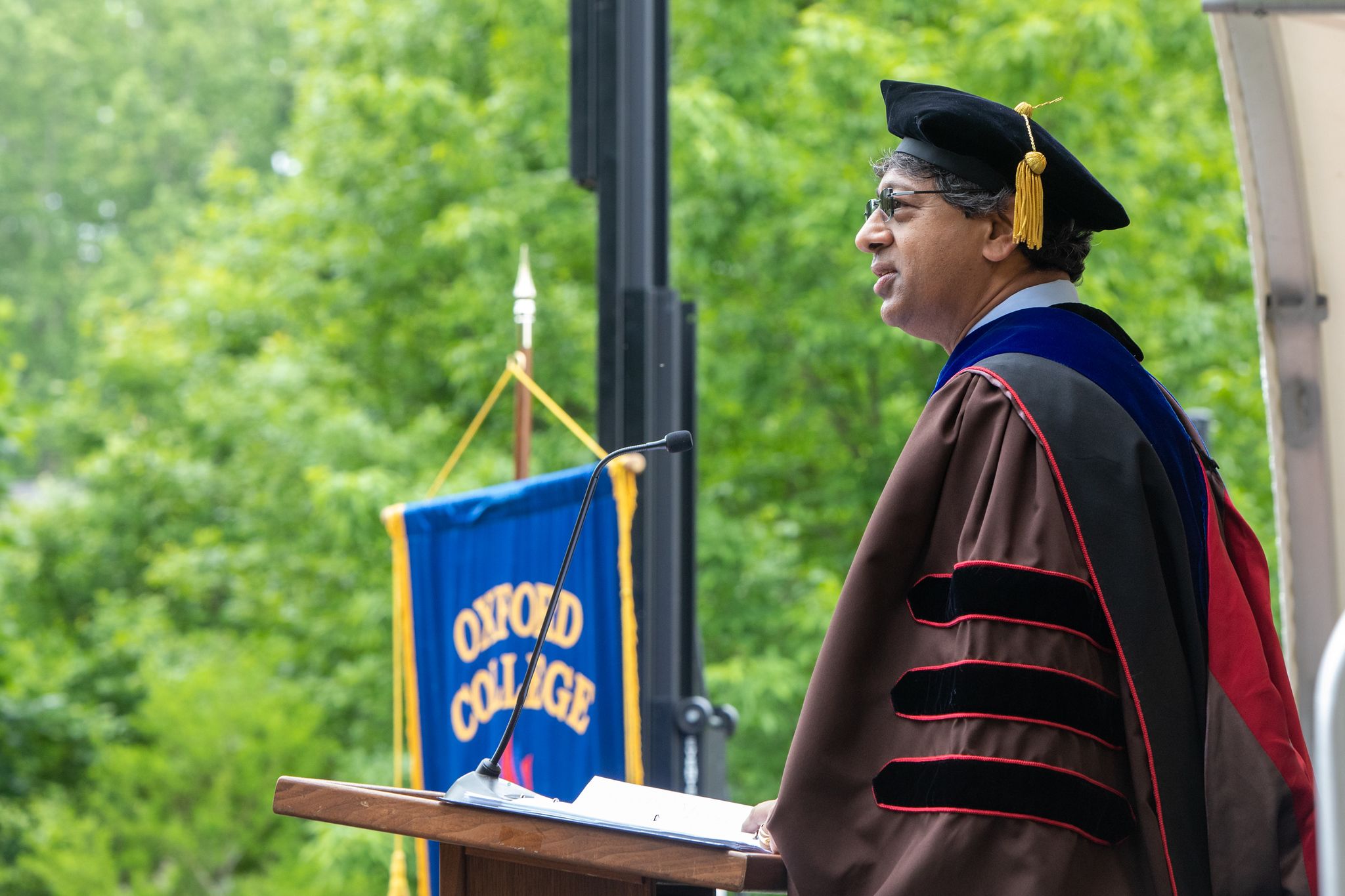 Members of the Corpus Cordis Aureum—an honor society for alumni who graduated 50 or more years ago—were on hand to celebrate the class of 1973, as well as this year's graduates.
Dean Carter praised the group for setting an ideal example of alumni involvement and success: "These Oxford alumni have had distinguished careers in a wide array of fields. Their lives and their support of their alma mater set a standard for future classes."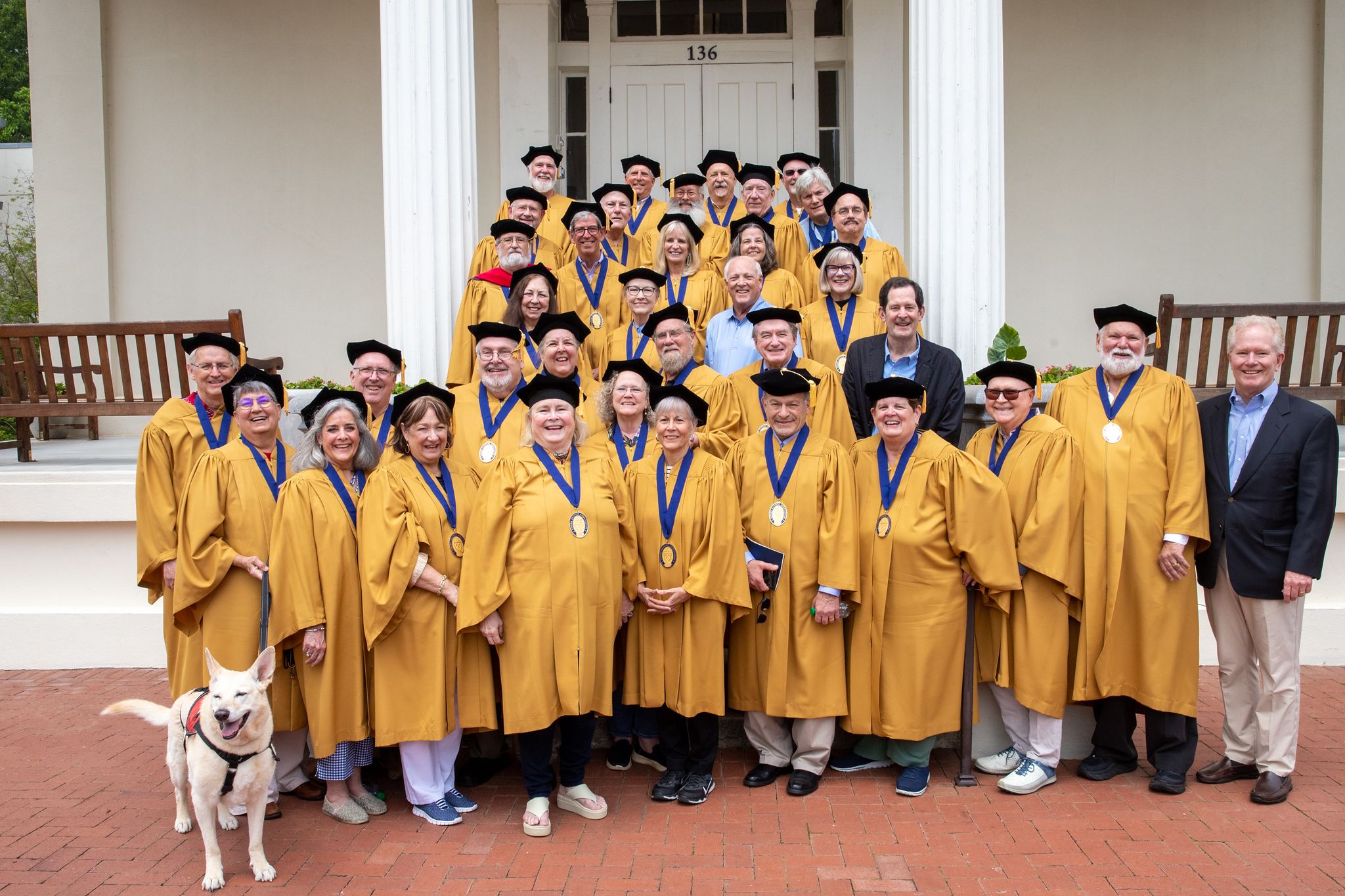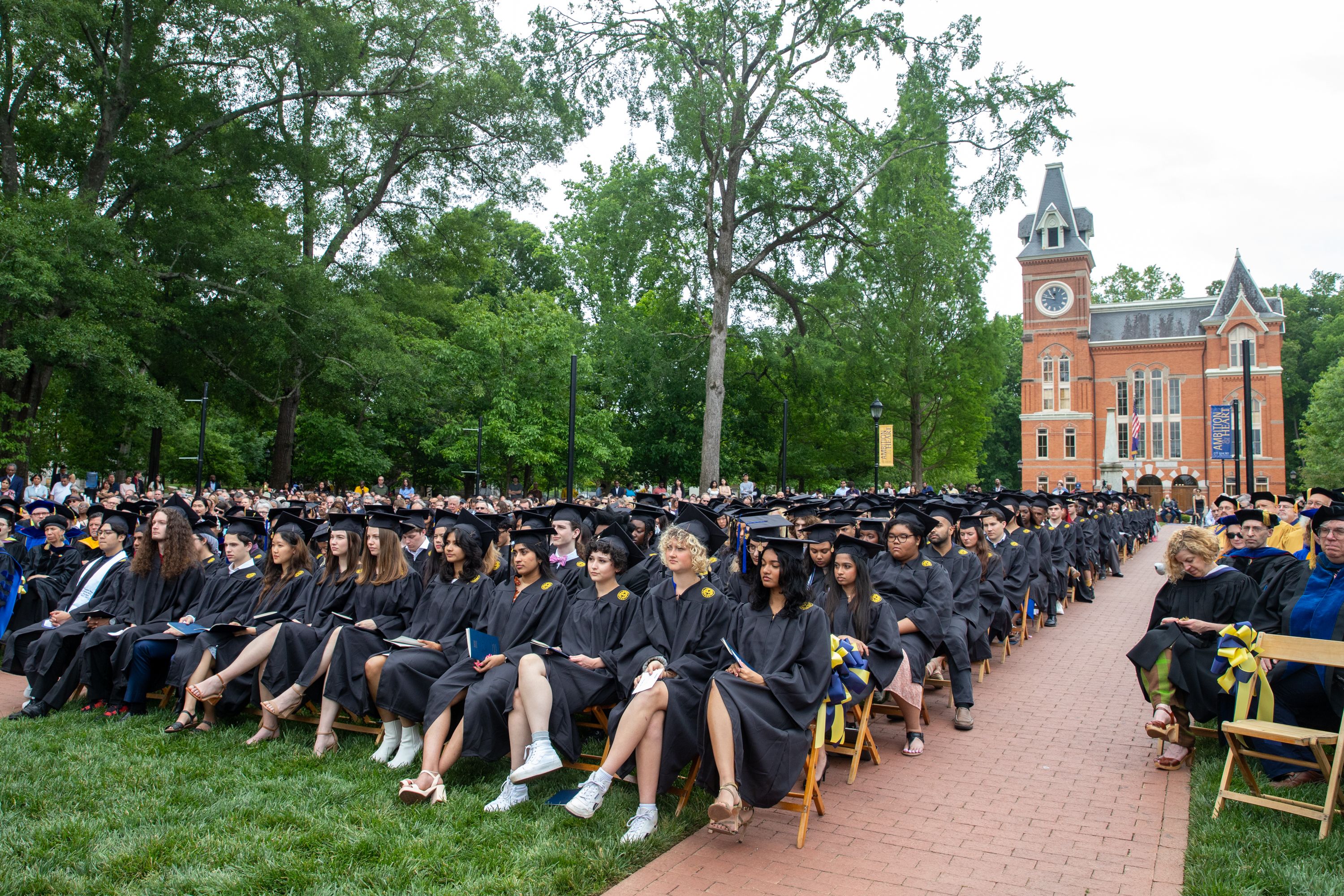 Oxford's Baccalaureate was held on Friday, May 5 at Old Church as part of commencement weekend. Following opening remarks from Dean Carter, sophomore Rhea Kansal gave the student reflection, and the Oxford student religious leaders offered the Prayers of the Faiths.
The Oxford Chorale and Chamber Ensemble performed, and the Rev. Dr. Lyn Pace gave the Baccalaureate sermon reflecting on the theme, "What Should We Build?" He reminded students that they are at a midpoint, and that in this celebratory moment they have a unique opportunity to pause and consider their journeys.
"It gives us time to think," Pace said of commencement weekend, "to reflect, to slow down, to ask ourselves: 'What are we building? What should we build?'"
To highlight the theme of building, students received commemorative Lego packs.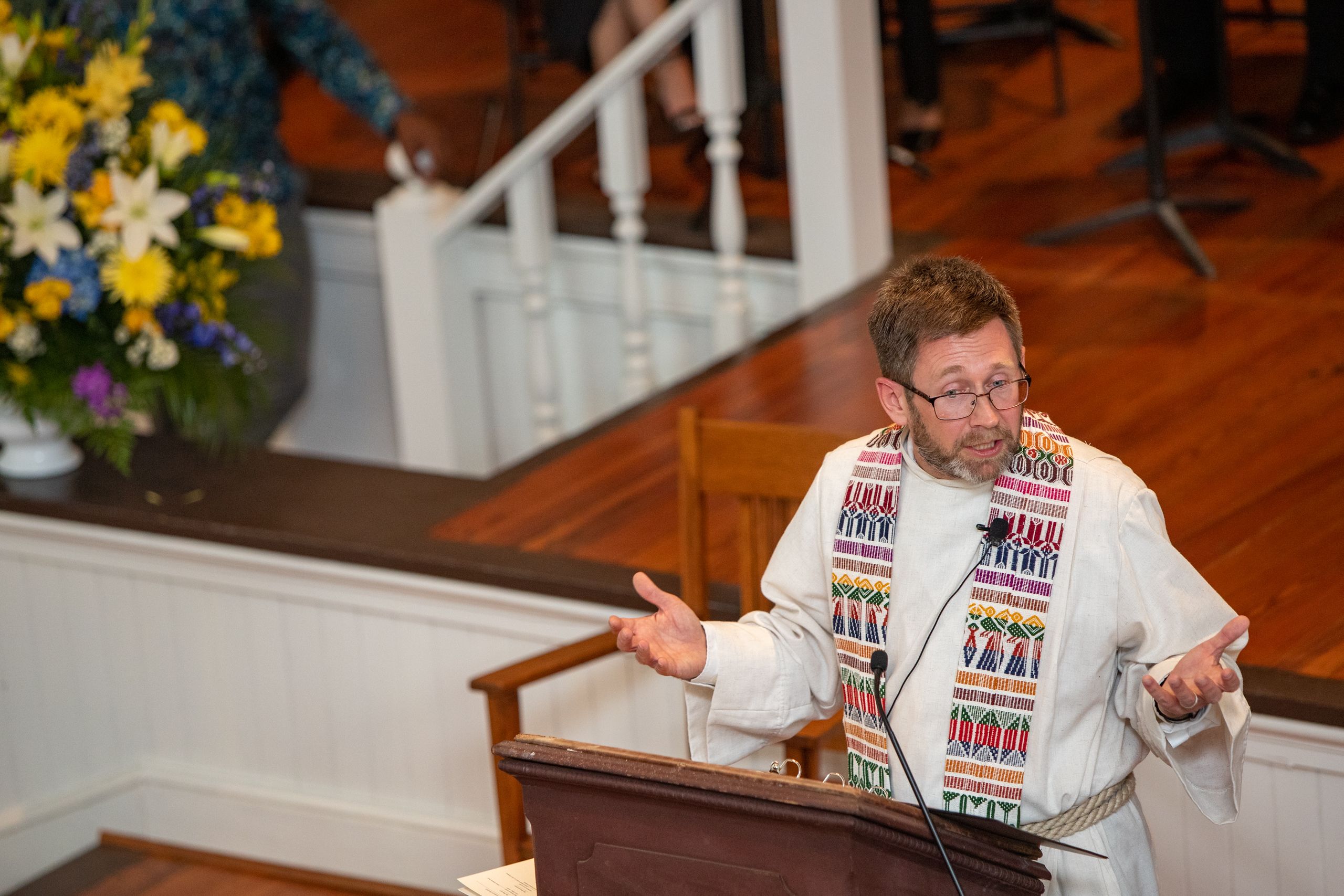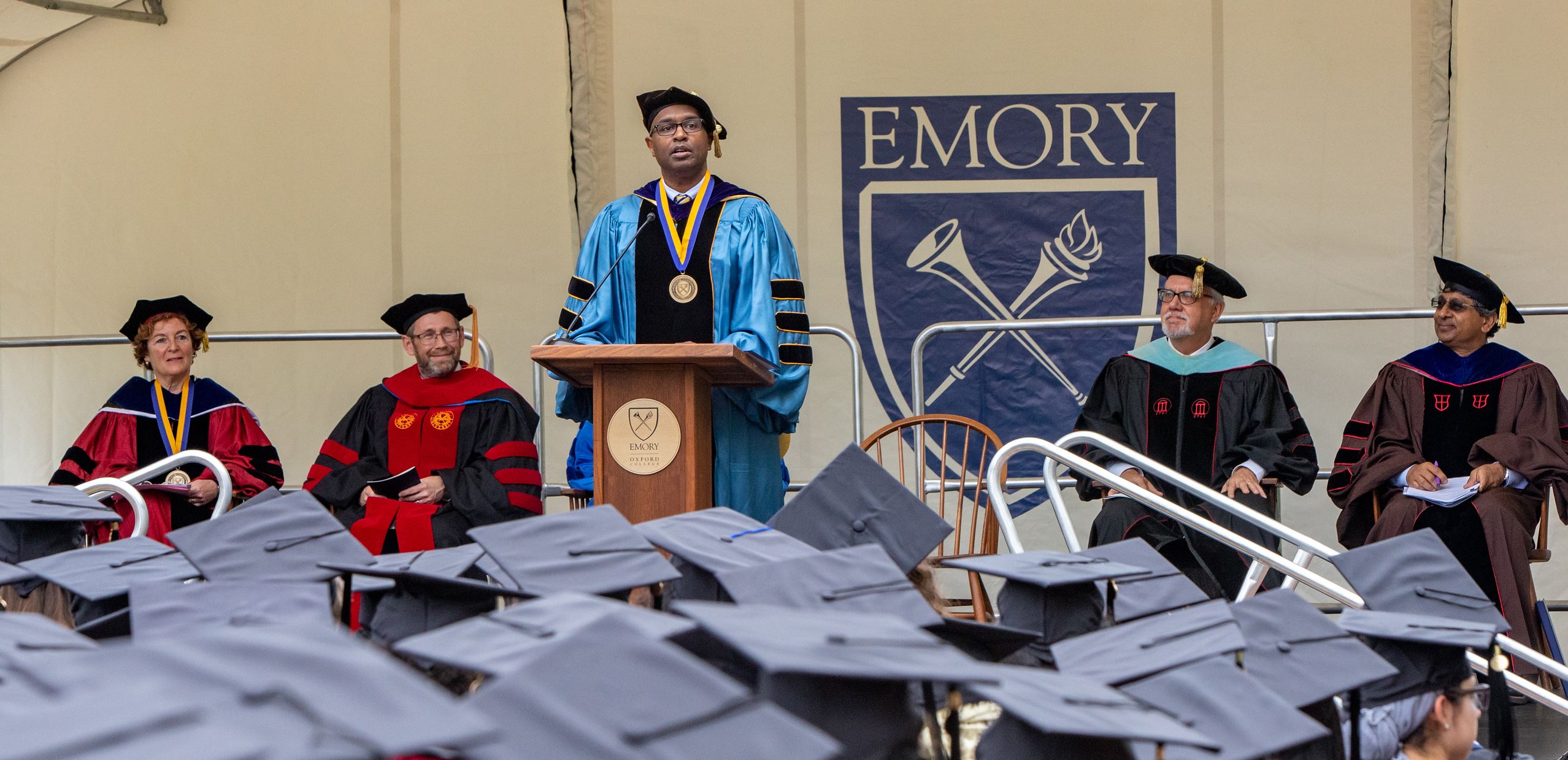 Didn't get to view Oxford's Commencement ceremony? The video is available for viewing below.
Oxford College of Emory University | May 11, 2023
Designed by Kristine Gonsalez and written by Daniel Christian. Photos by Jenni Girtman and video by Matt Smith.
Memories from the 2023 Baccalaureate and Commencement ceremonies.