Oxford Celebrates Start of 2023-2024 Academic Year

Oxford College welcomed students to campus with Orientation Week and Convocation.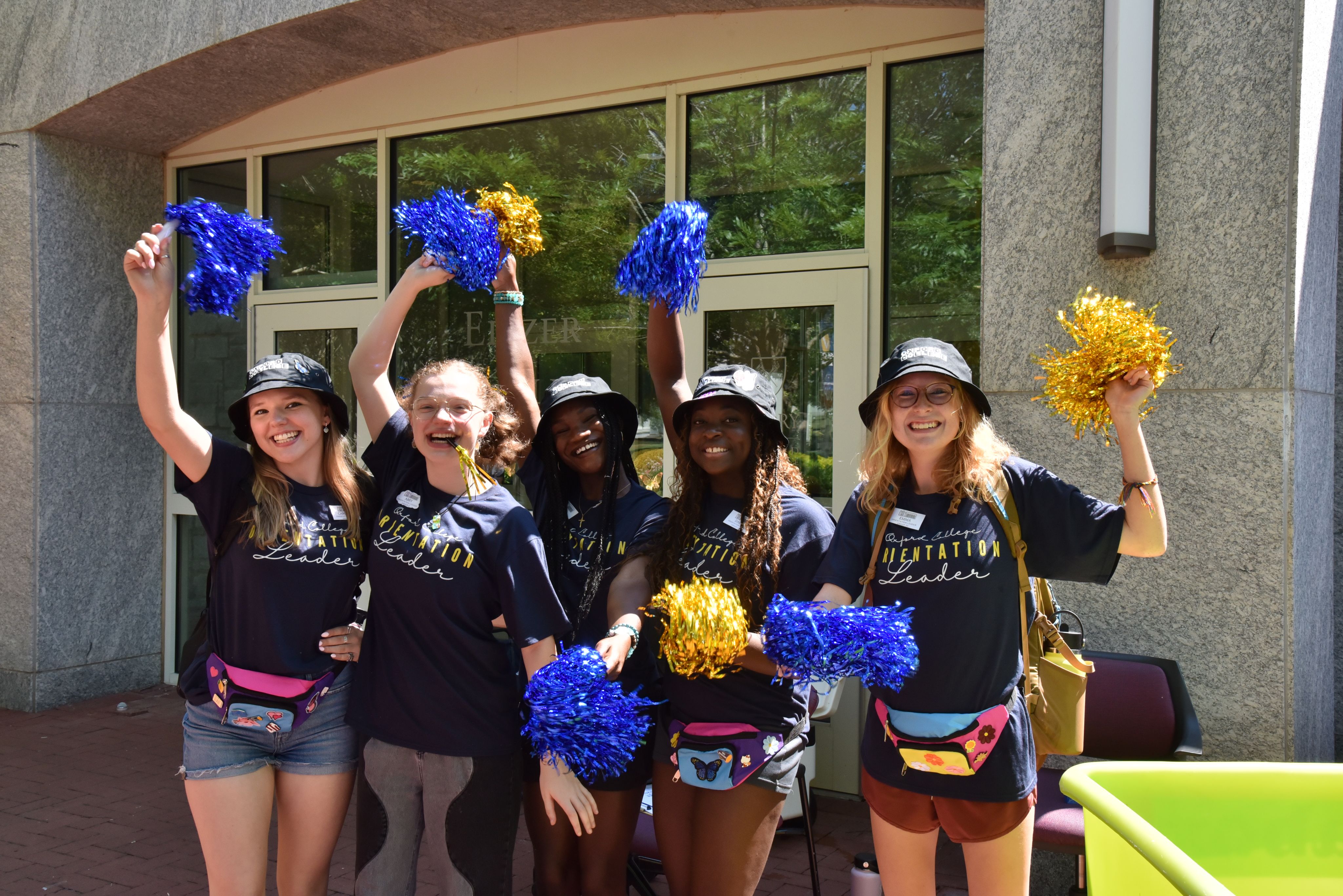 With sophomore orientation leaders cheering them on, Oxford's newest class streamed through the front gate on Friday, August 18 to start their college journey. In all, 525 highly accomplished students from around the U.S. and 22 countries joined the Oxford family—a group selected from the largest applicant pool in school history.
"It's always exciting to welcome a new class, and this year's first-years are exceptionally talented and accomplished," said Daphne Orr, co-interim dean of campus life. "They've already brought a fresh energy to campus, and we look forward to seeing all they'll accomplish in the years ahead."
Amanda Yu-Nguyen, also co-interim dean of campus life, added: "With Orientation Week, we spend a lot of time up front helping students get settled, providing them with opportunities to get to know each other, and introducing them to the many people and resources that will support them throughout their time at Oxford. And we try to make sure they have fun while doing it!"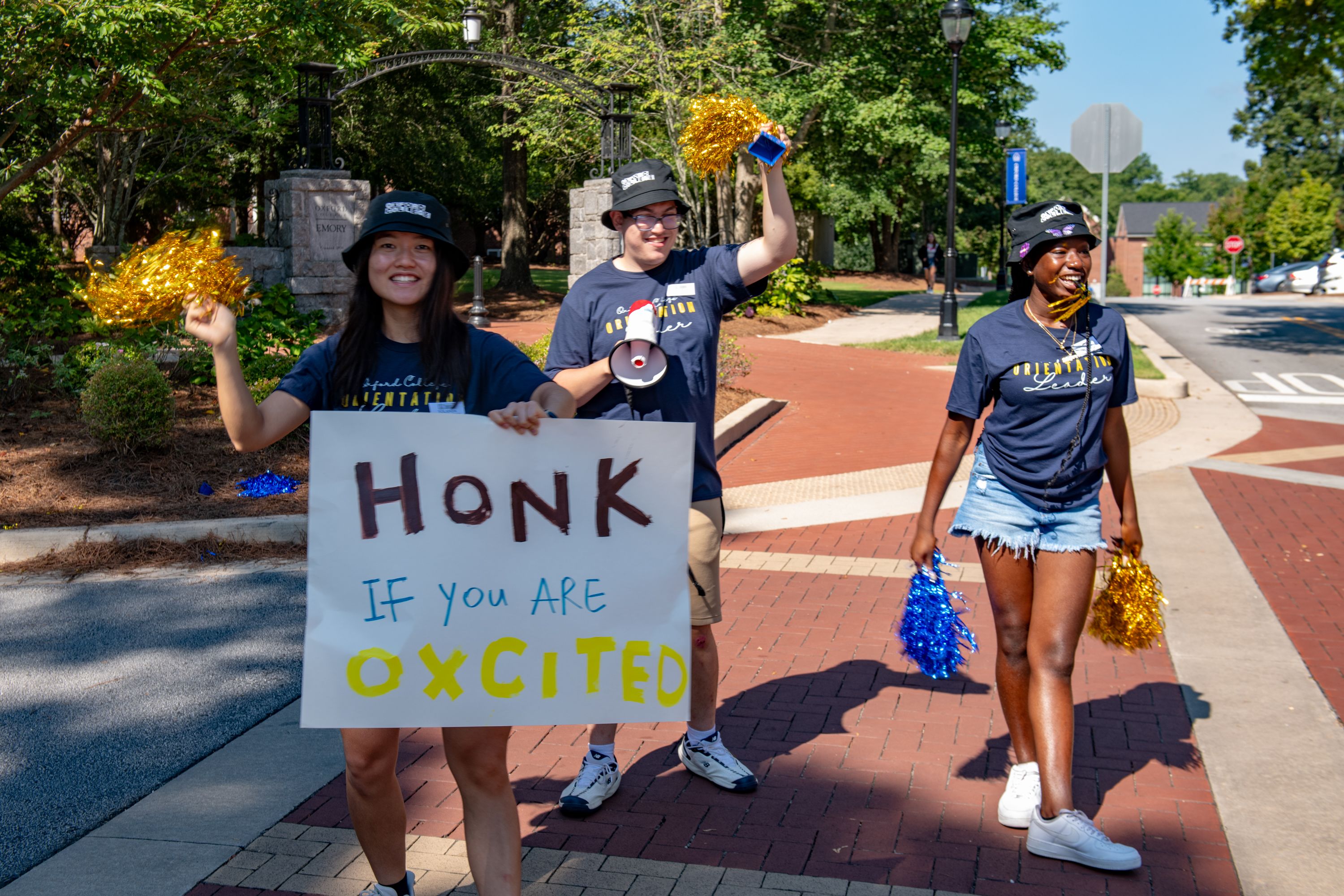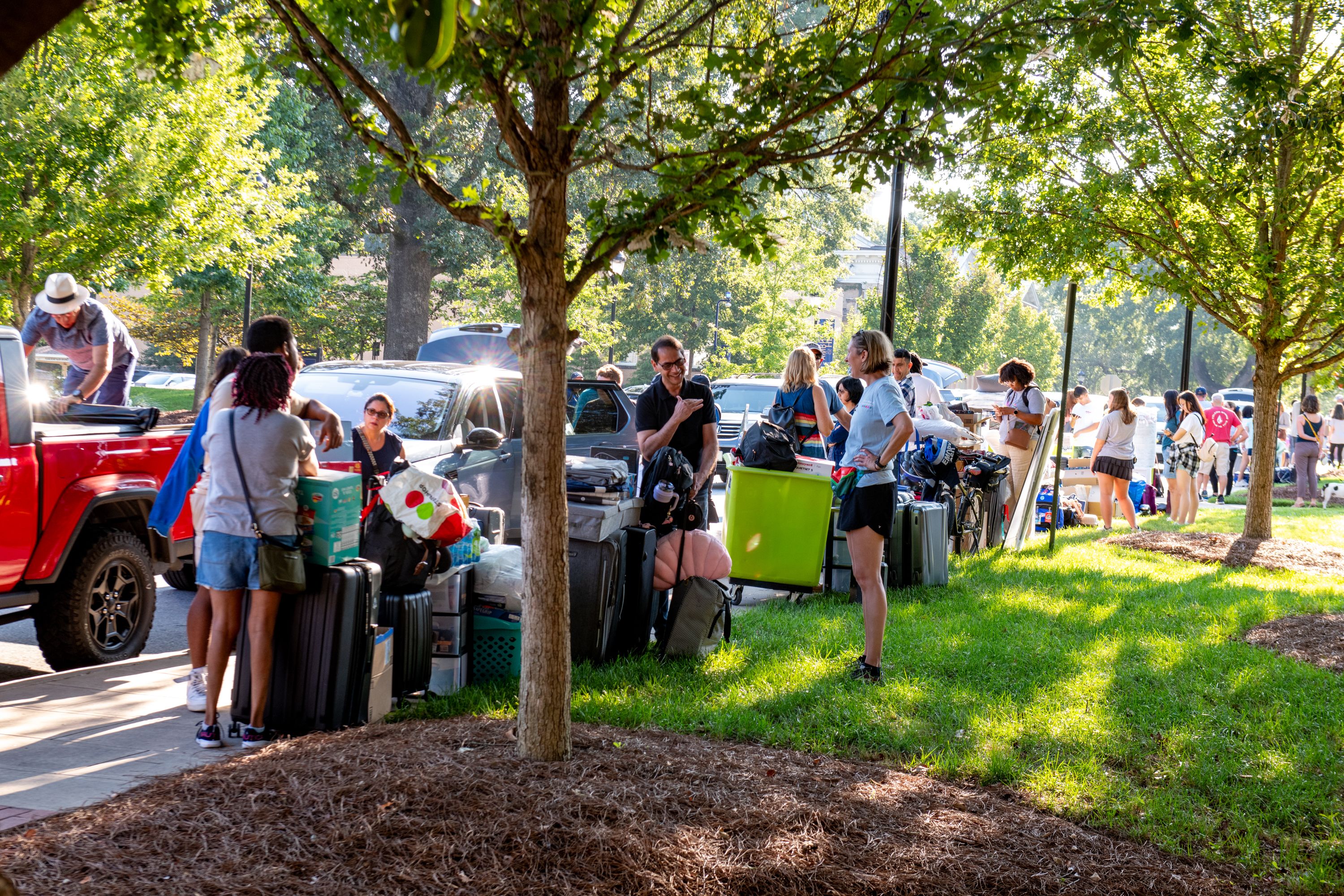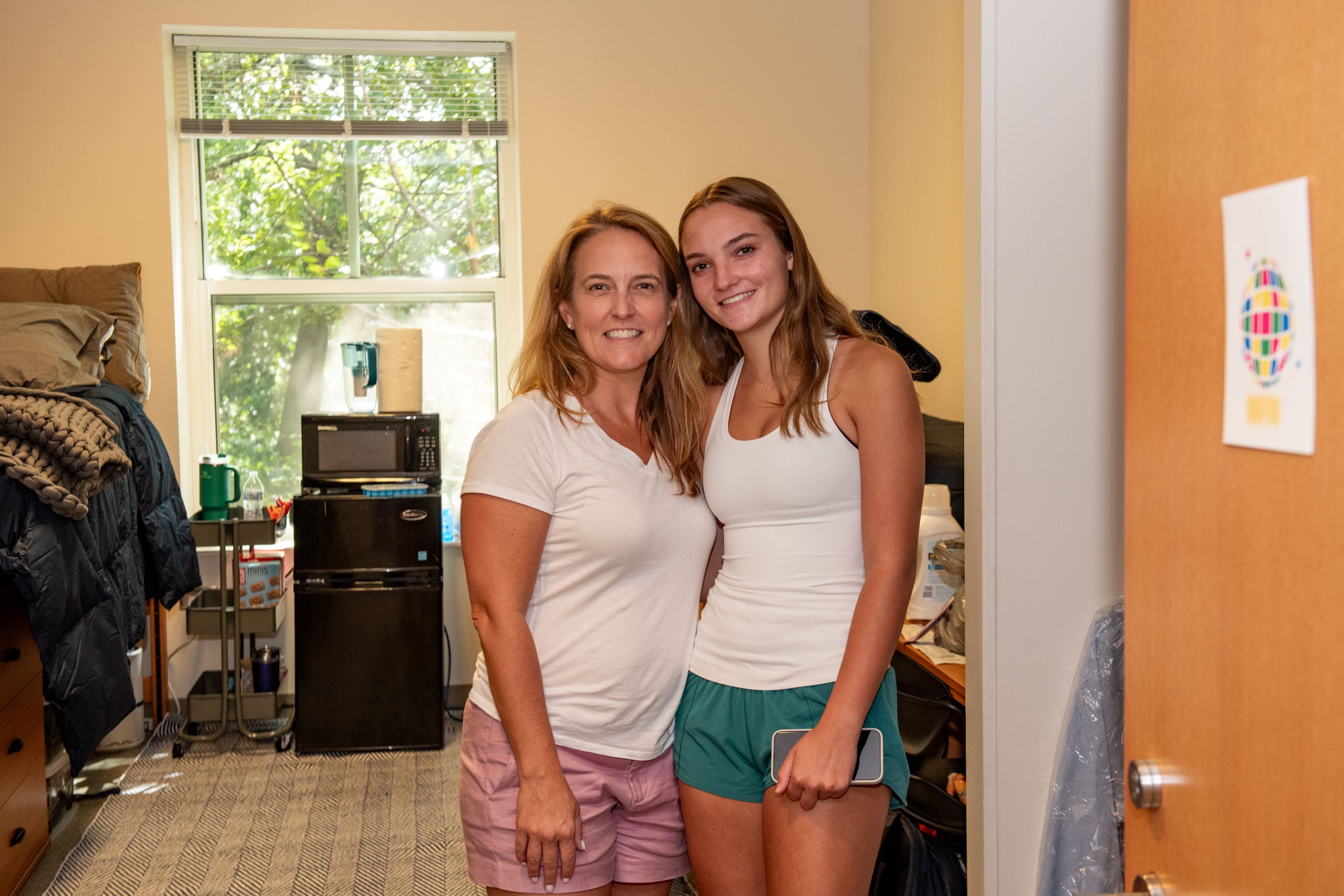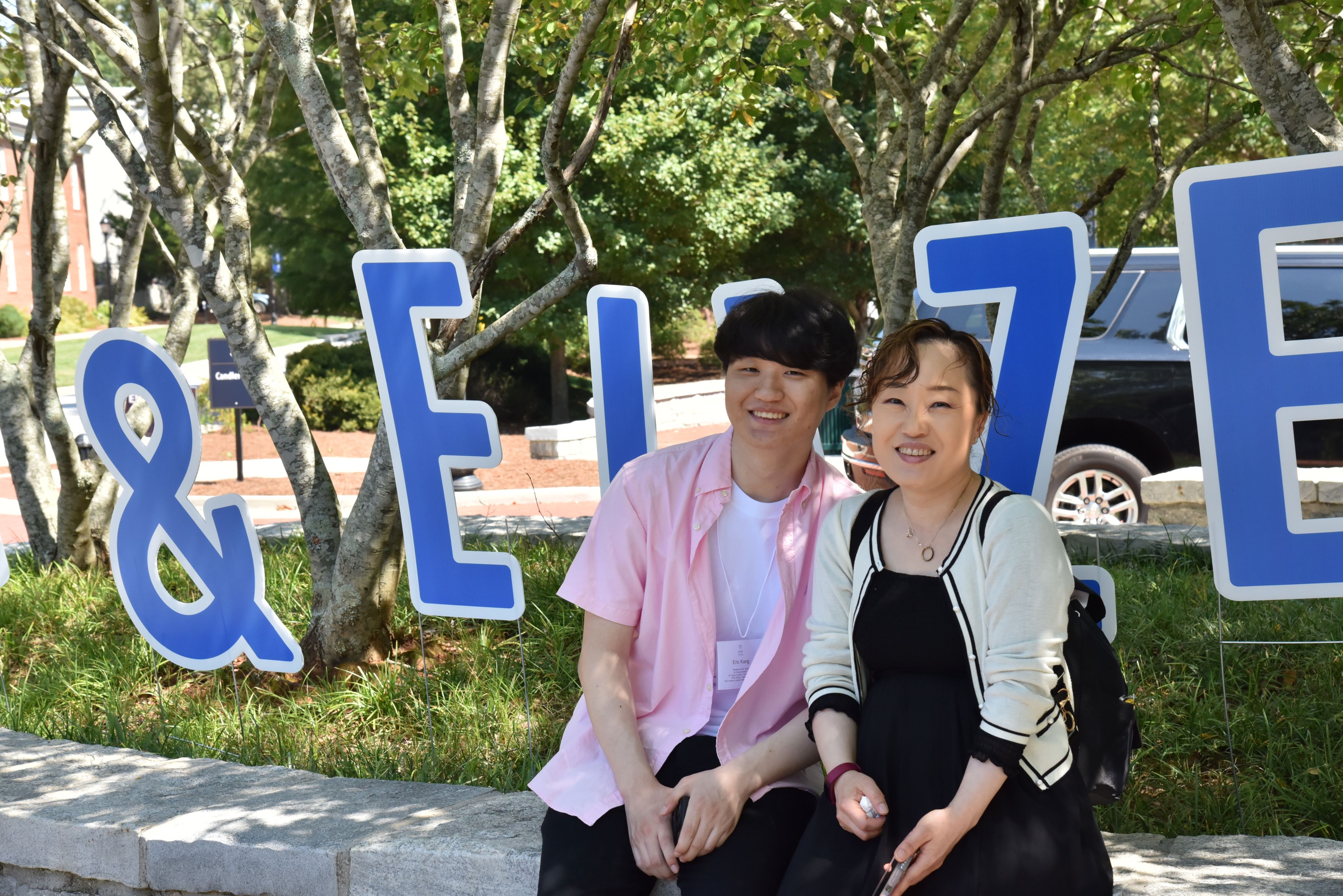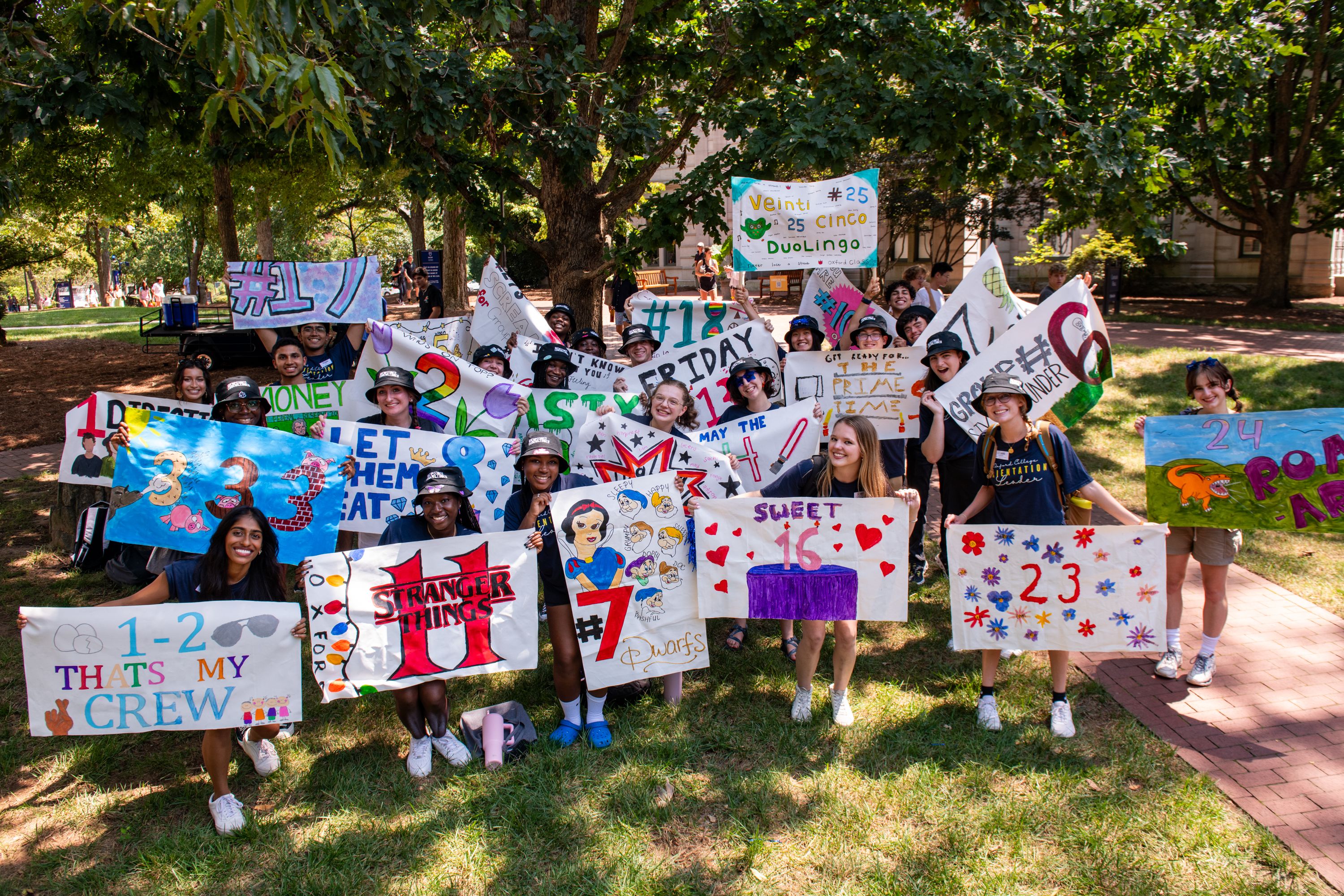 Item 1 of 6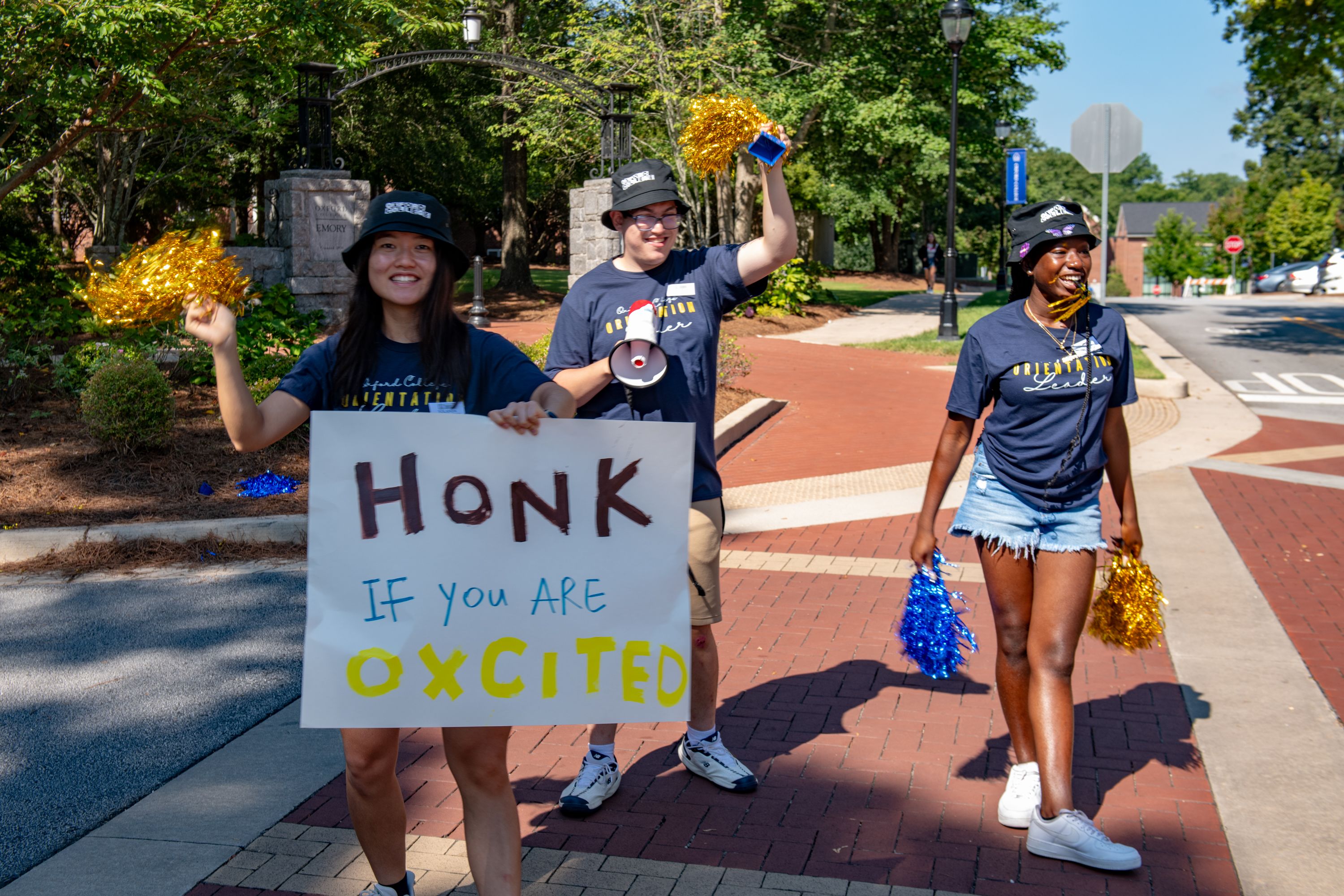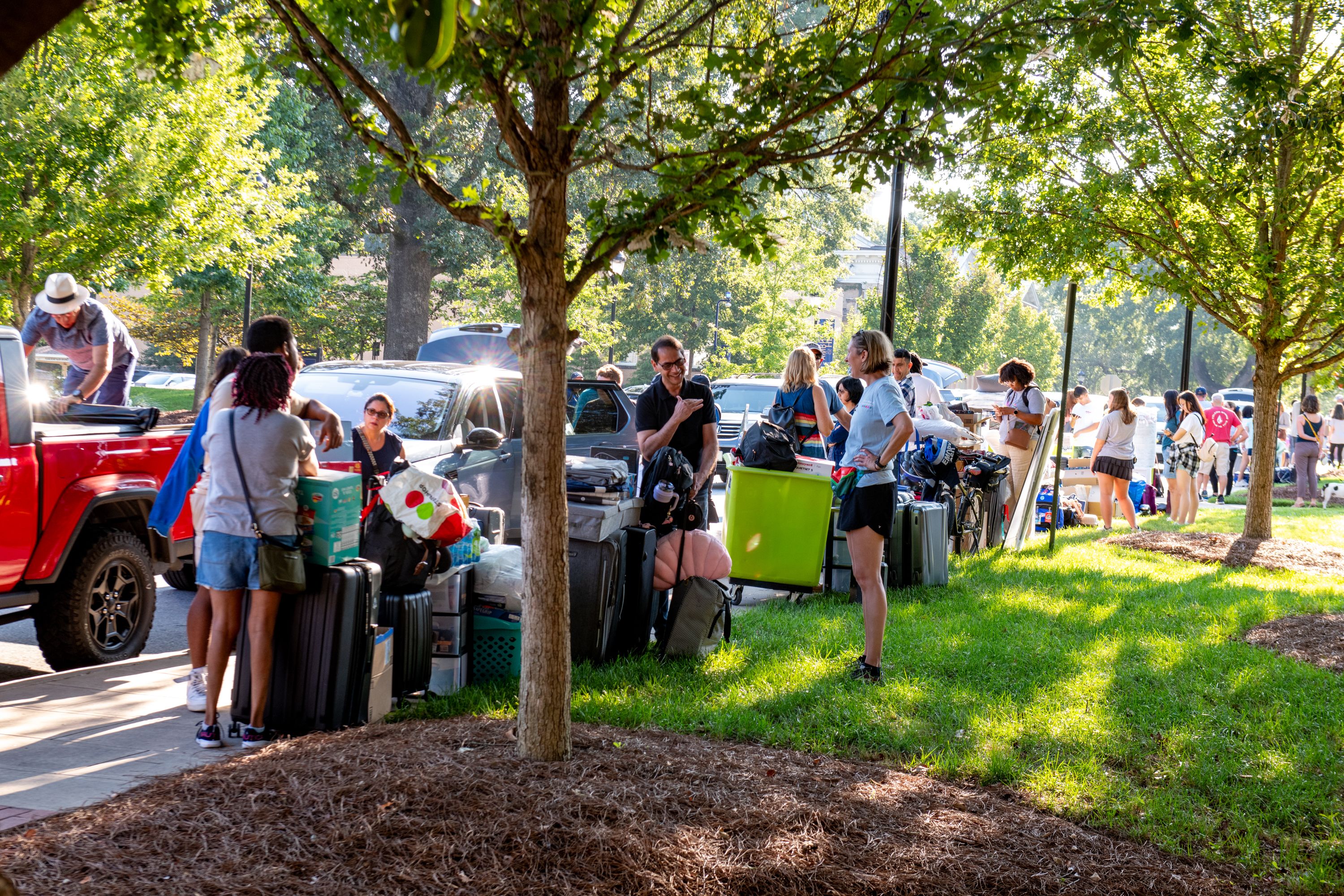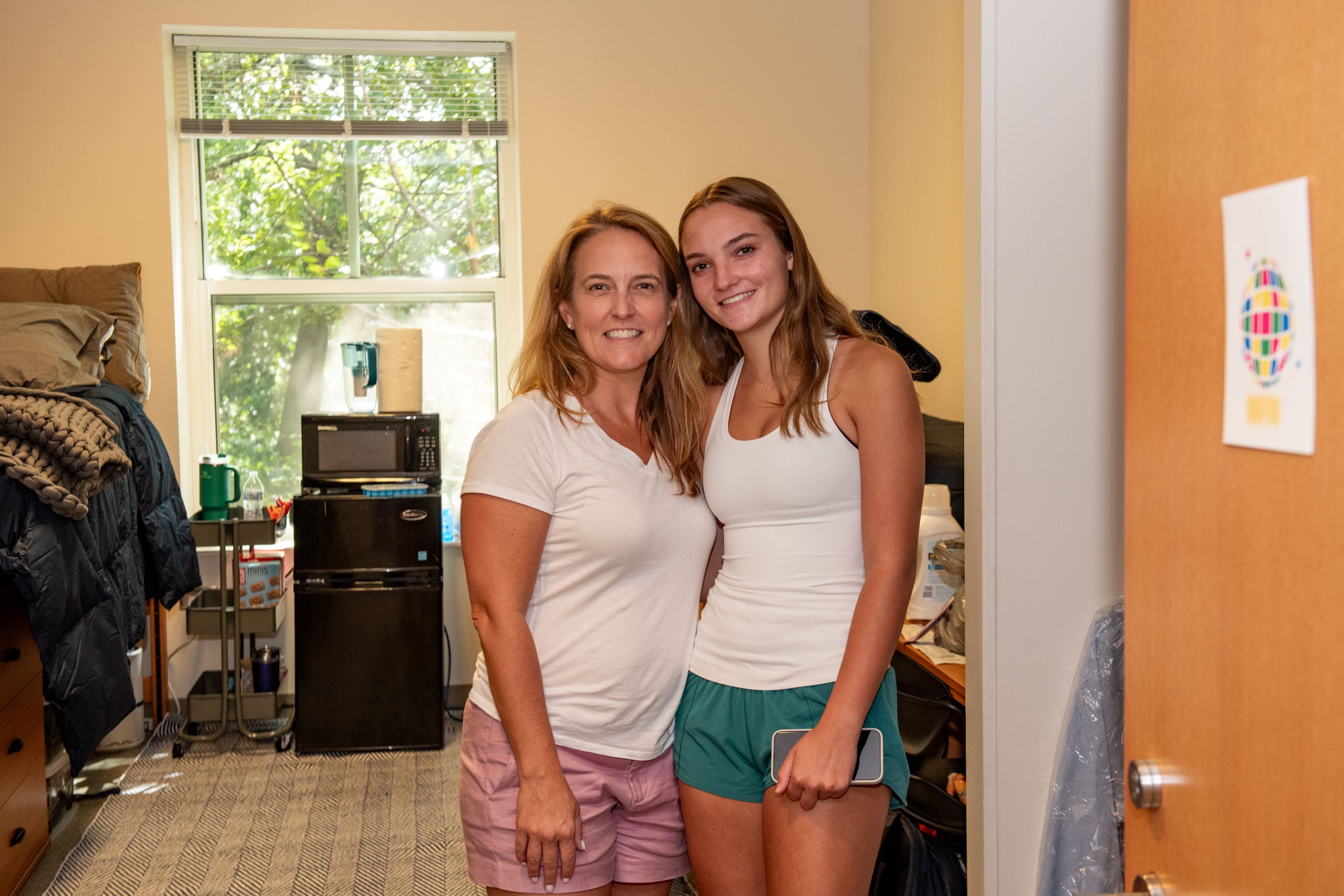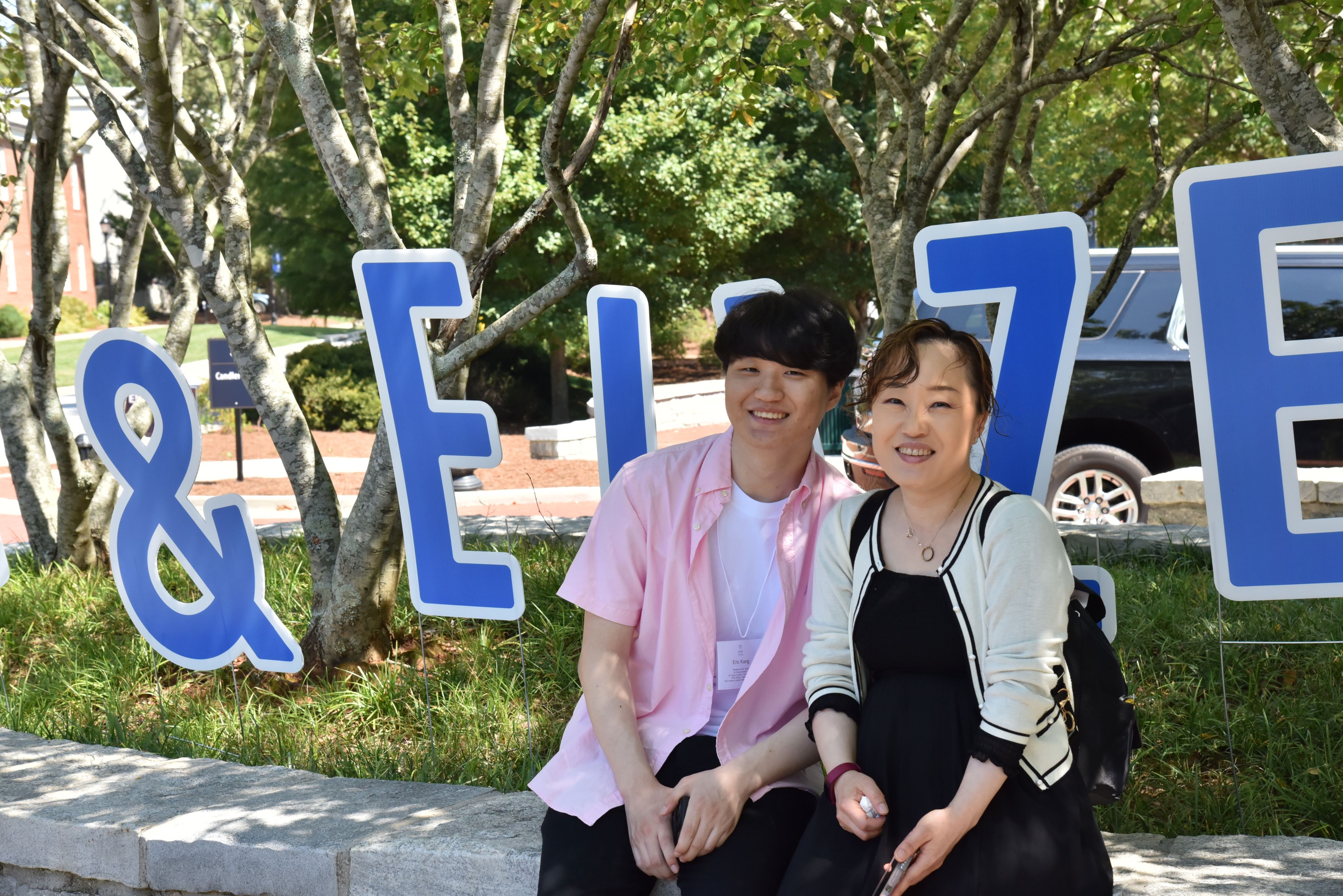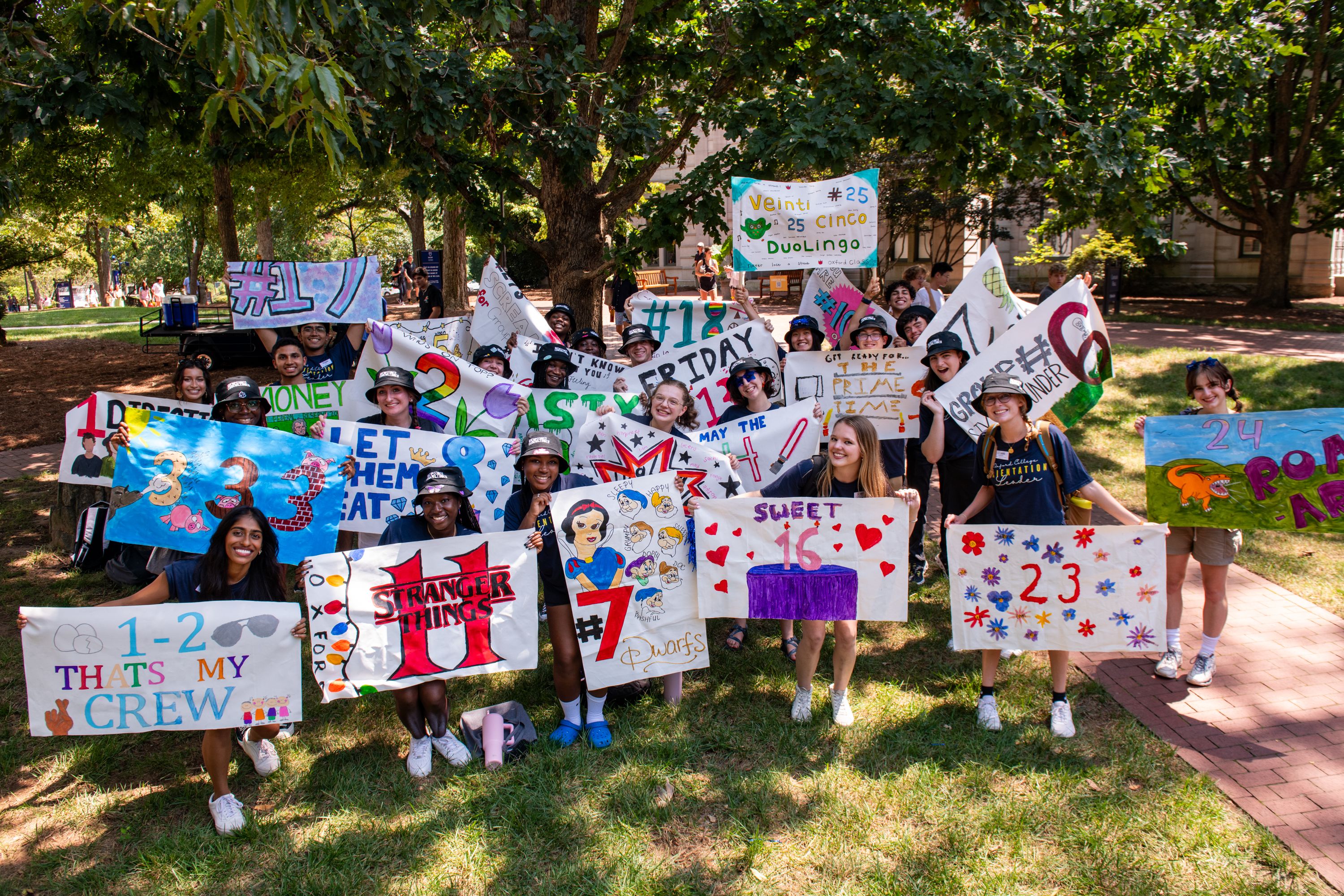 Throughout their first few days, students continued to participate in a variety of back-to-school programs—including packing gift bags for the Newton County Food Pantry and the Oxford Olympics.
Move-In Day began with newcomers checking into residence halls, unpacking, and meeting their roommates—all before visiting a resource fair in the Student Center. There, they were introduced to dozens of clubs and learned about the many opportunities and resources available to them both at the college and in the community. Students then split into 25 orientation groups, with sophomore team-leads facilitating icebreakers and time to get to know one another.
Some first-year students had arrived on campus a few days early to participate in the Ignite Oxford pre-orientation program. By Move-In Day, they were settled in and ready to help their peers—and to join in the afternoon's orientation activities.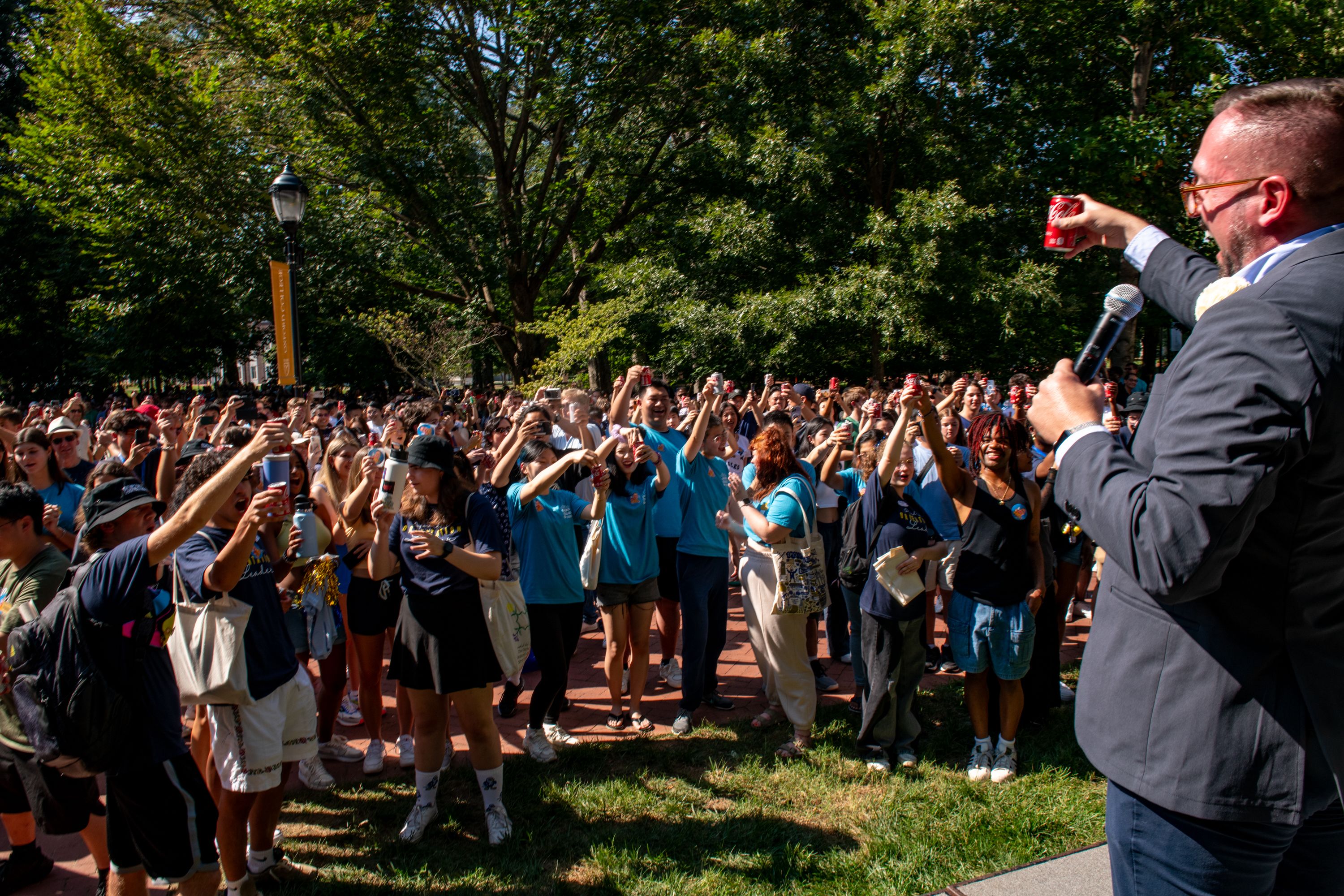 Amid the bustle of the Resource Fair, first-year student Hallie Garcia-Sanabria reflected on her experience moving in: "My family and I drove down from New York City—a long drive, but it was worth it when we got here.... I'm very excited and a little nervous. But I met my roommate, and I'm starting to make some new friends. I'm looking forward to everything that the campus has to offer, like exploring diversity clubs and resources. I'm excited to check out the farm as well."
First-years also met with their advisors, who will guide them during their time at Oxford. Before saying goodbye to their families, students and the entire Oxford community gathered on the quad for the traditional Coke Toast, led this year by Associate Professor of Linguistics Jack Hardy.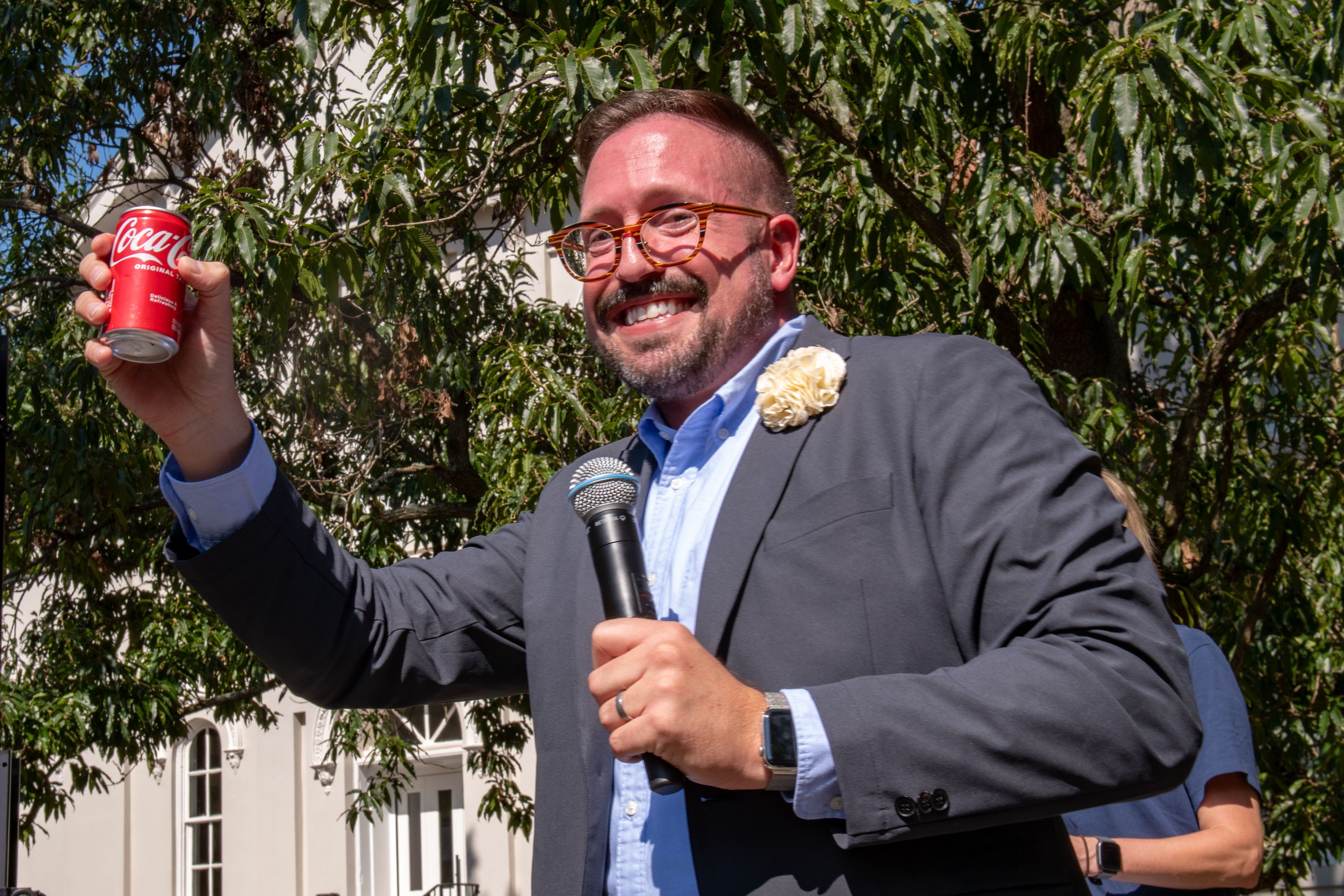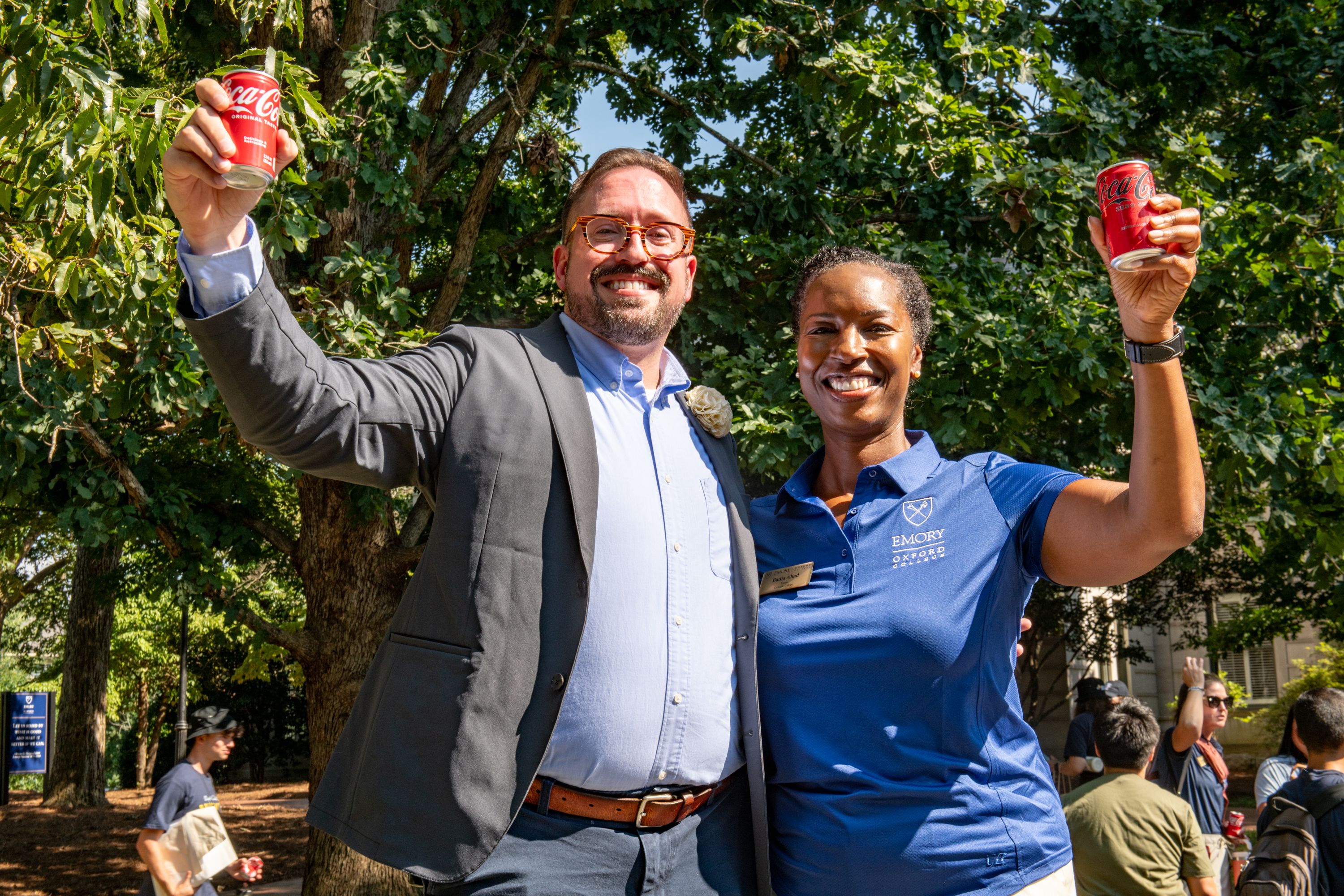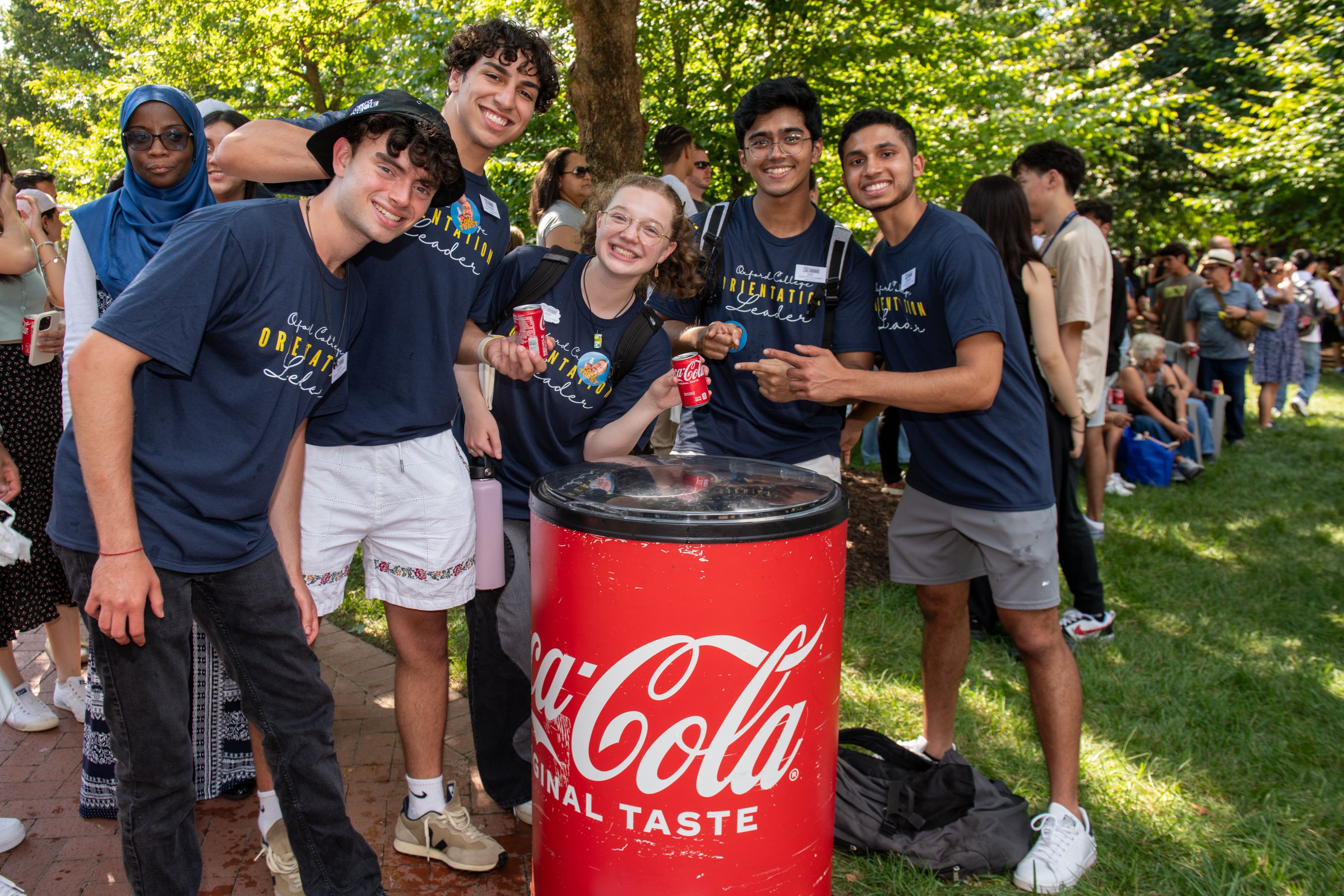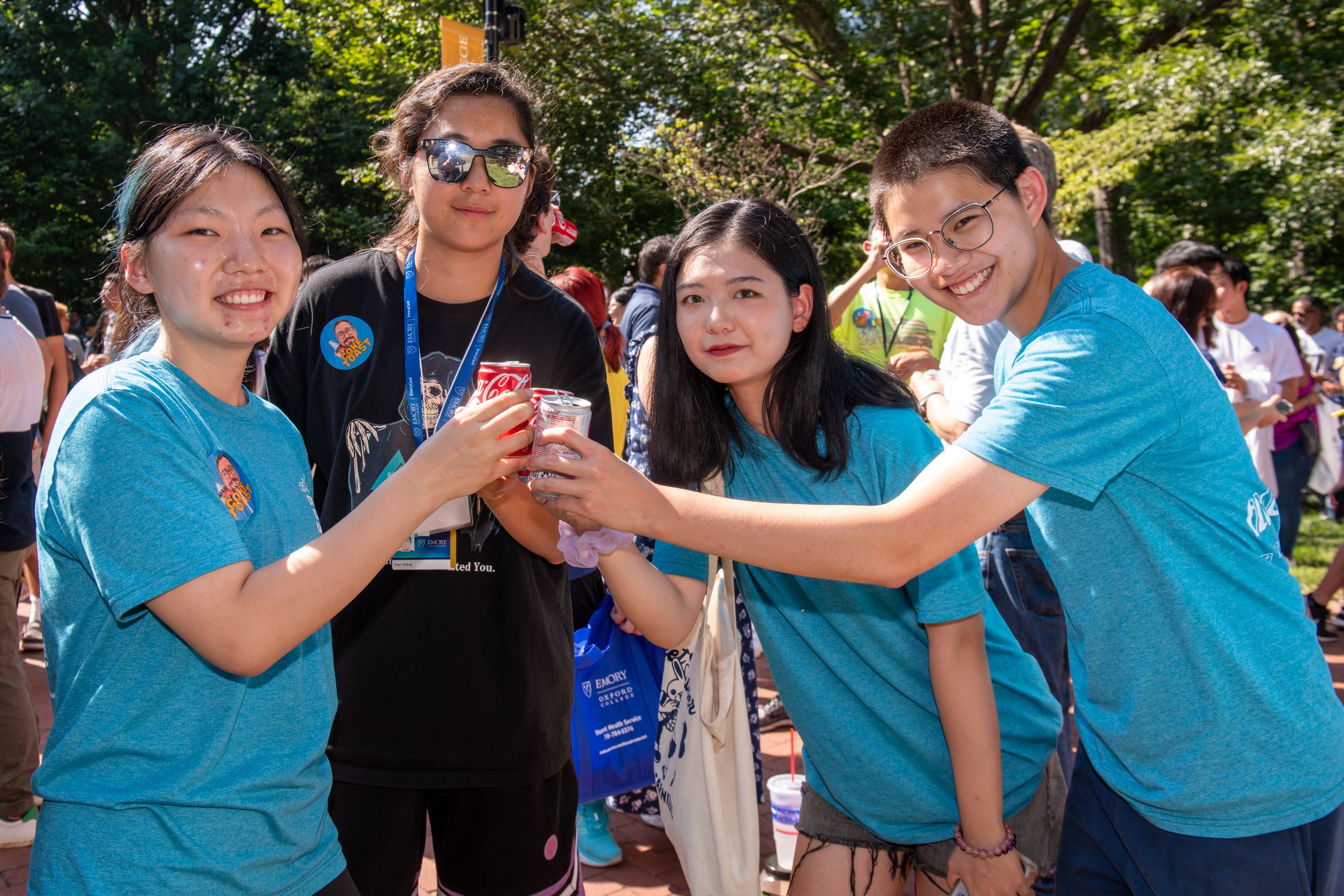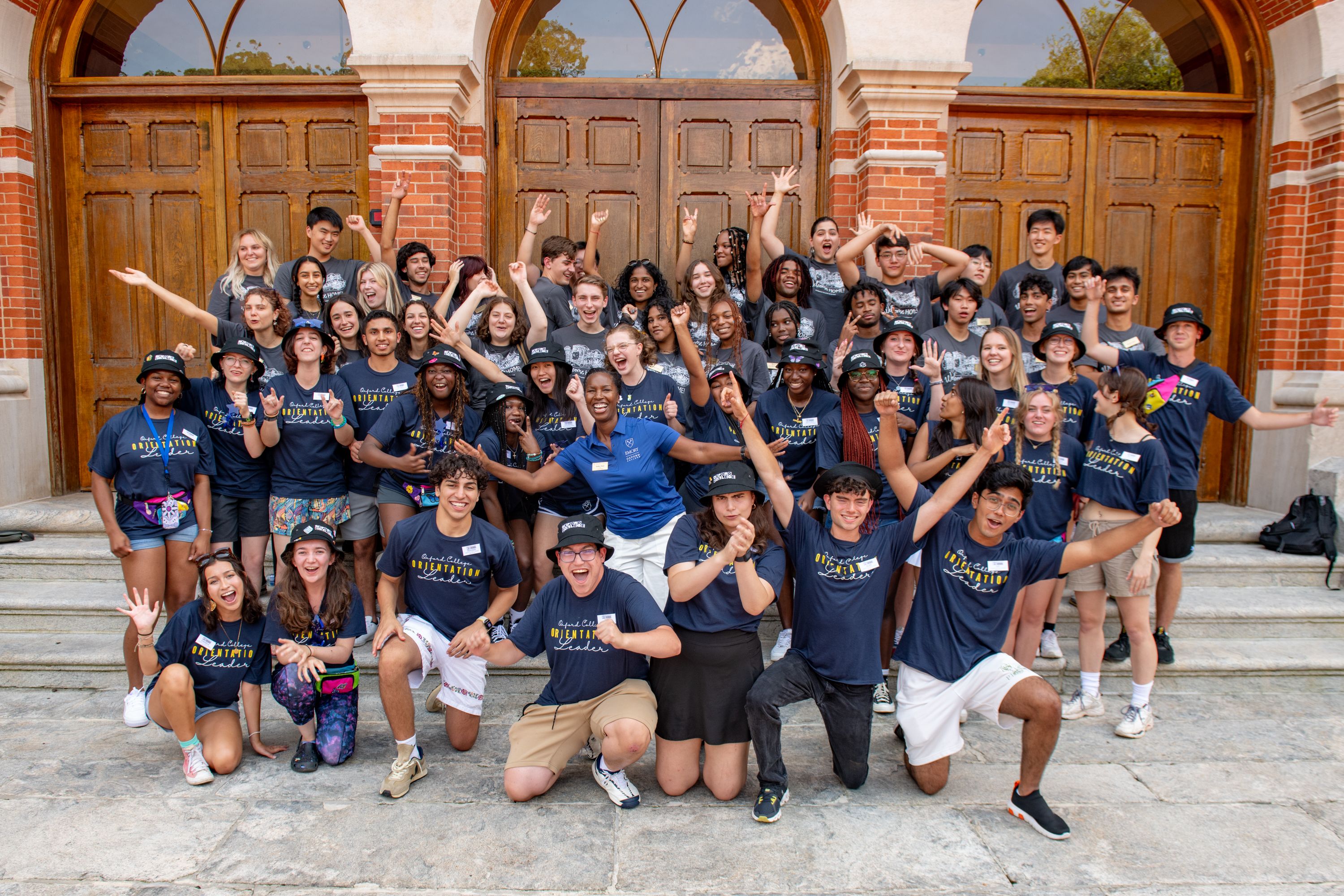 Item 1 of 4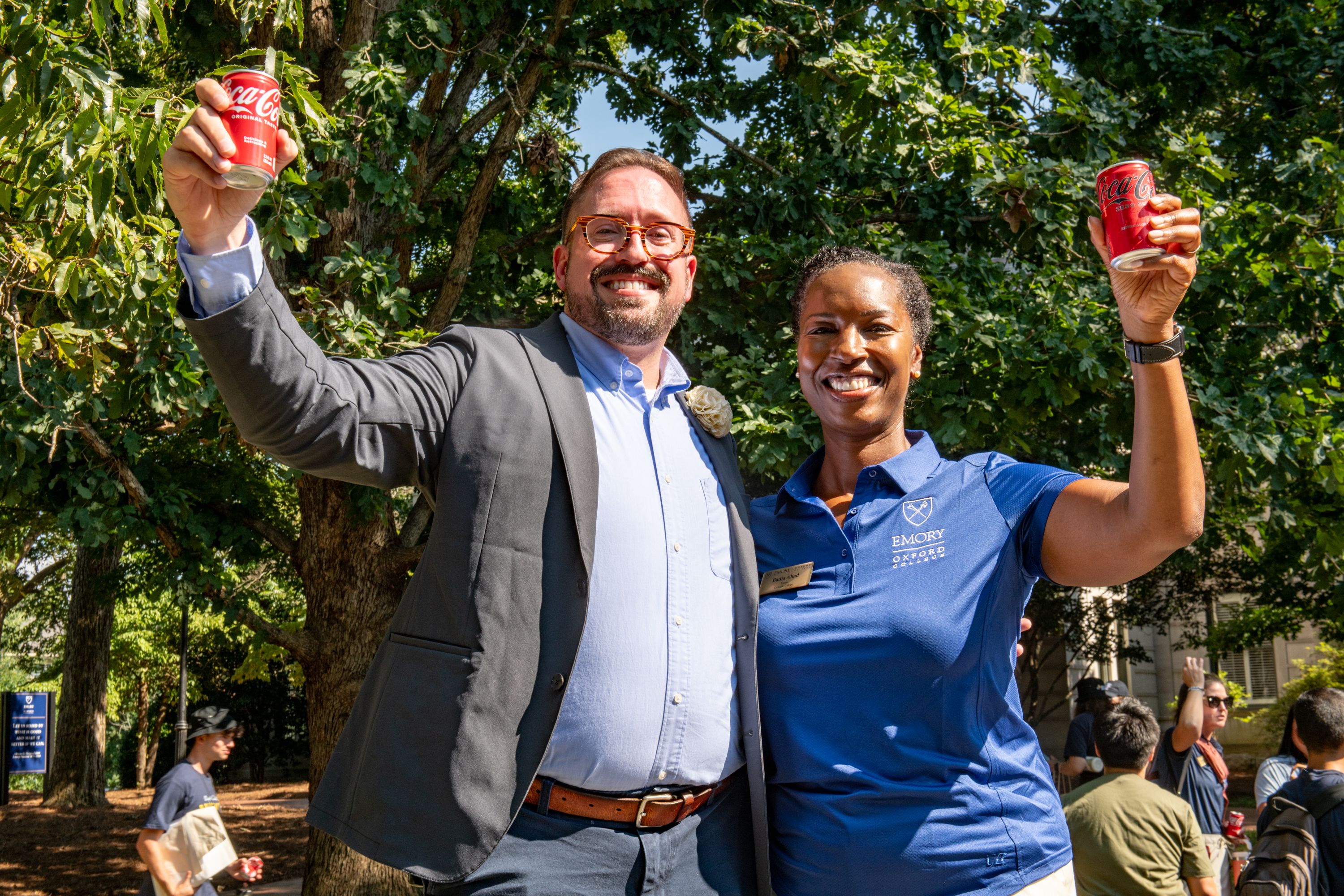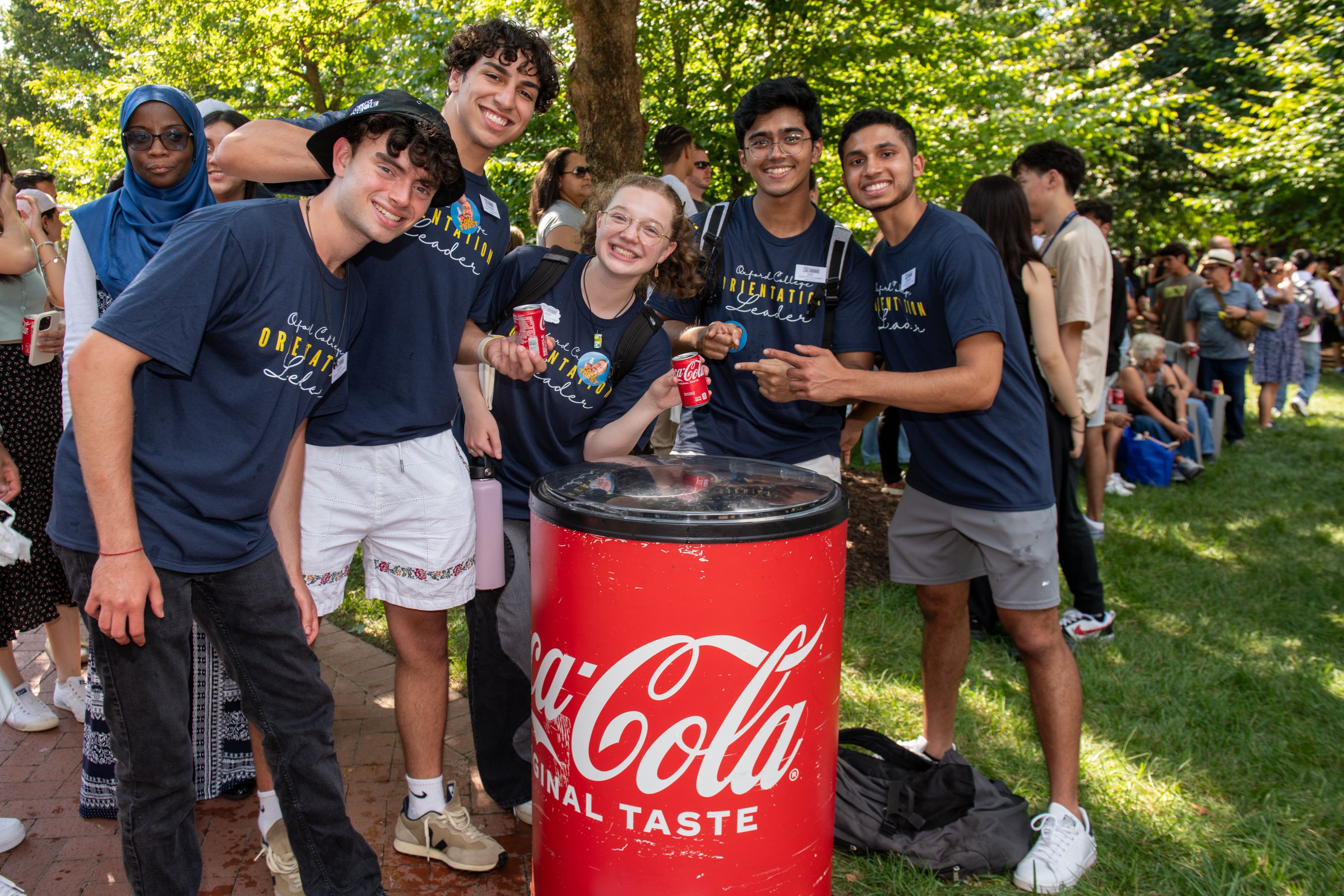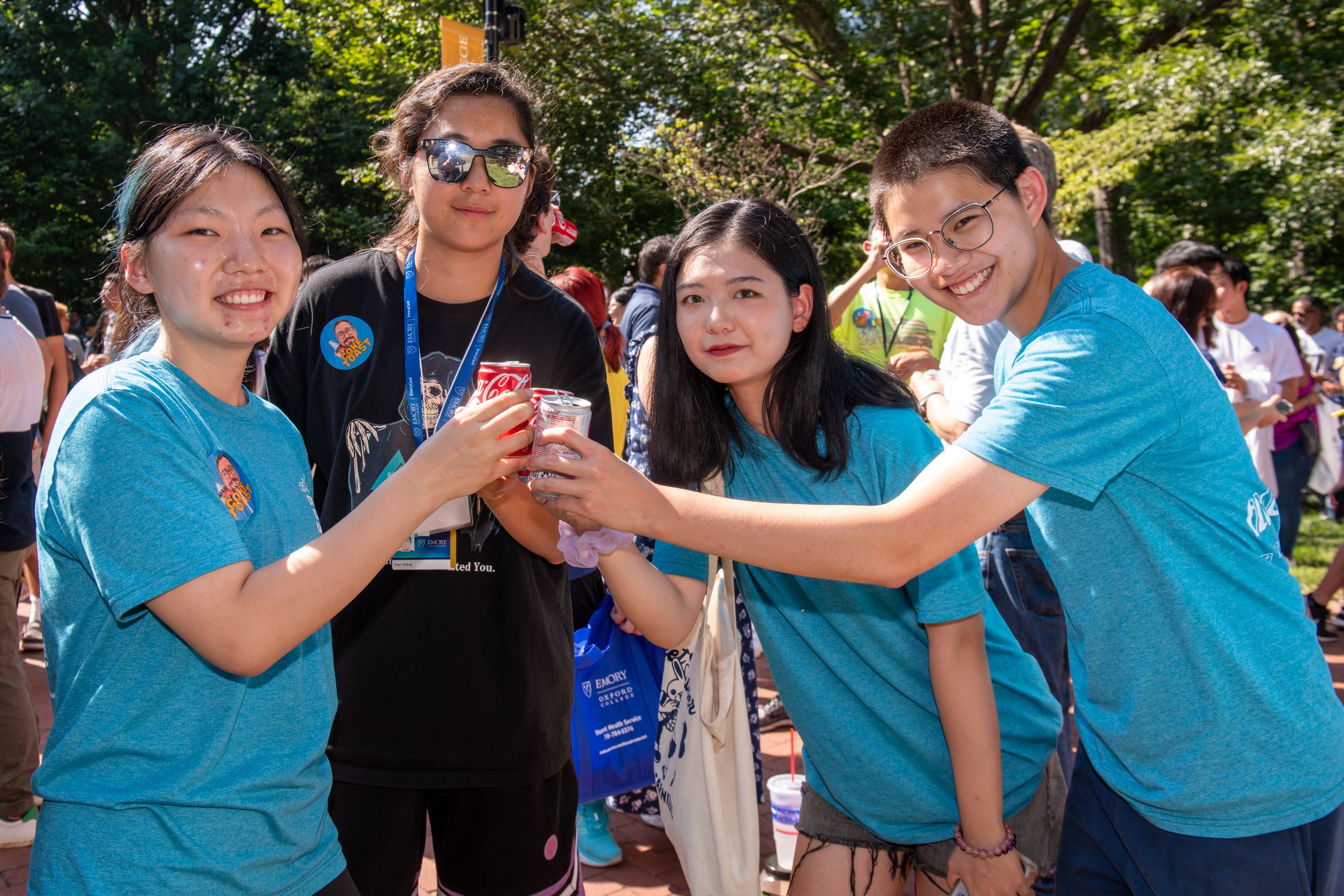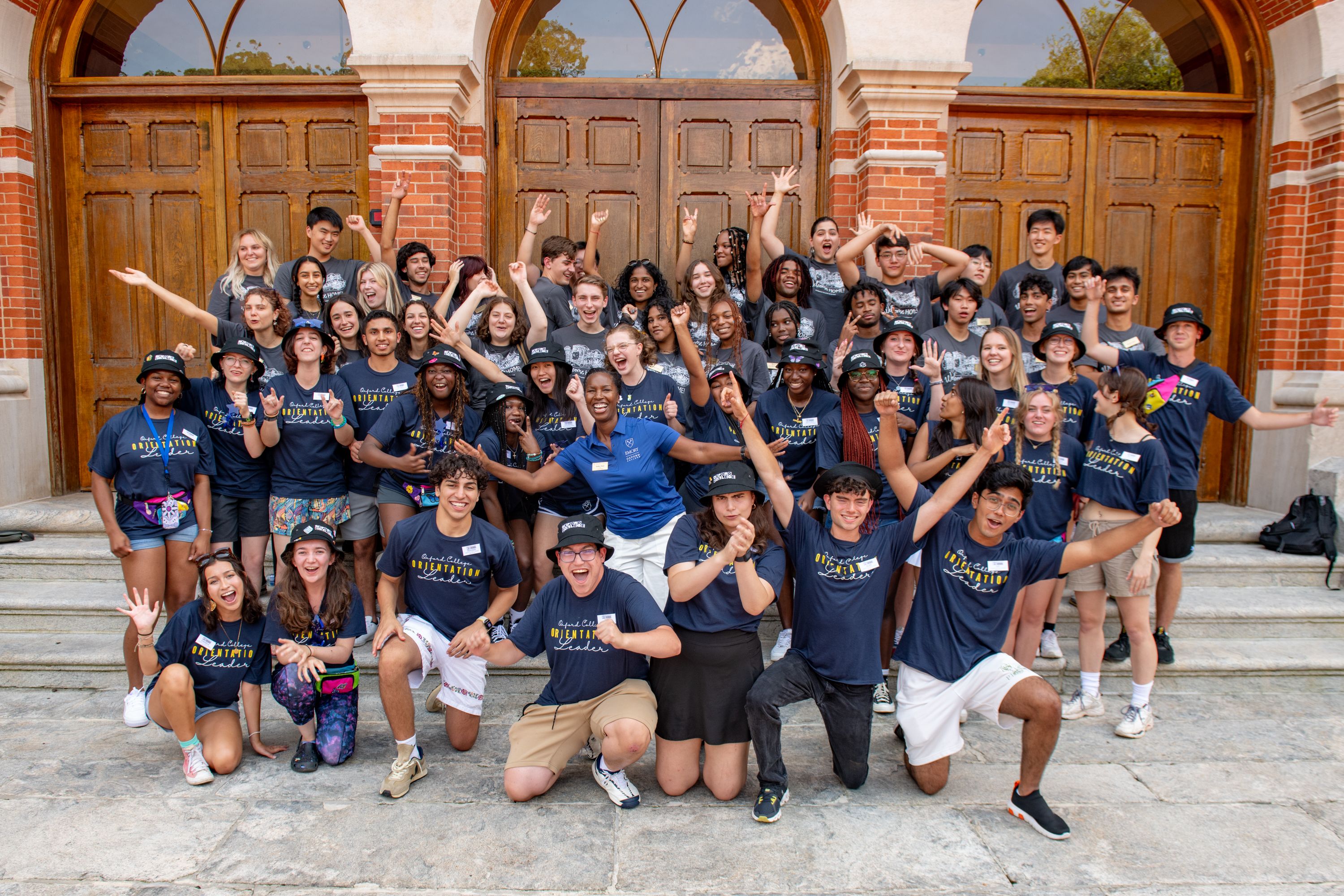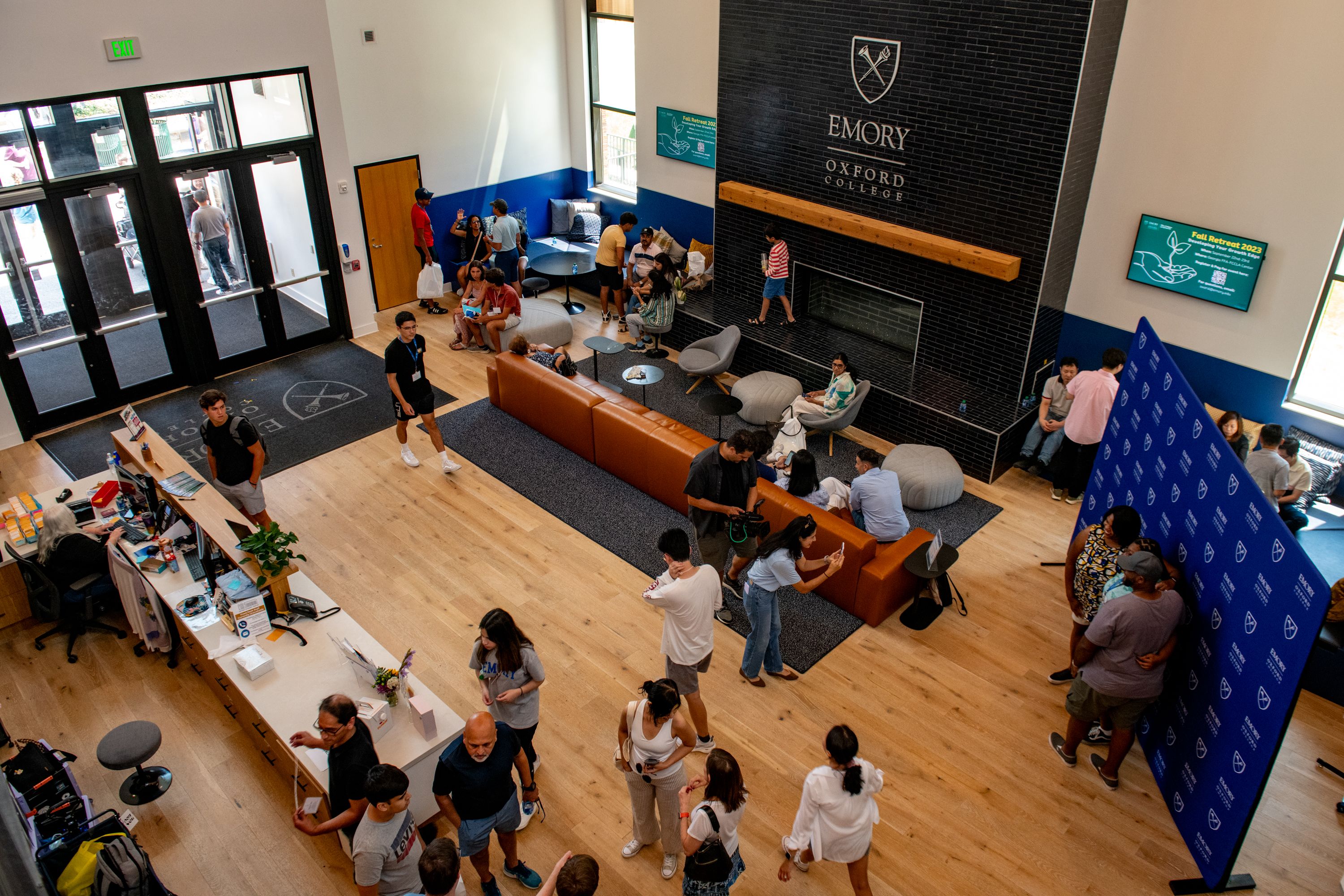 Oxford Olympics
A much-anticipated annual tradition, orientation groups split into eight color-coordinated teams to compete in the Oxford Olympics. The games included an inflatable obstacle course, a three-legged race, and various relays on the tennis court—all to determine an ultimate bragging-rights champion.
In the end, the Red team won first place, with Orange taking second. Hot Pink was deemed most-spirited.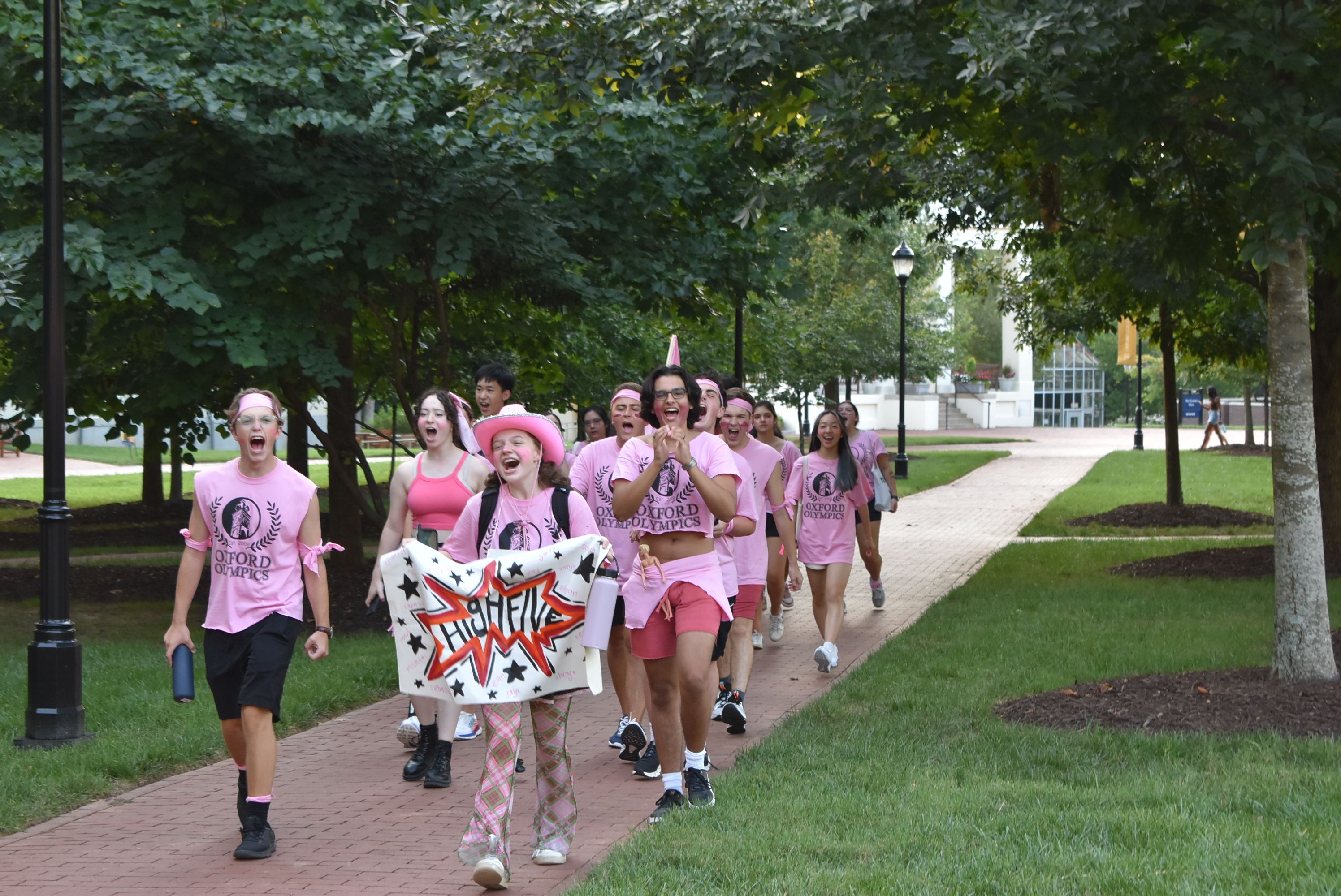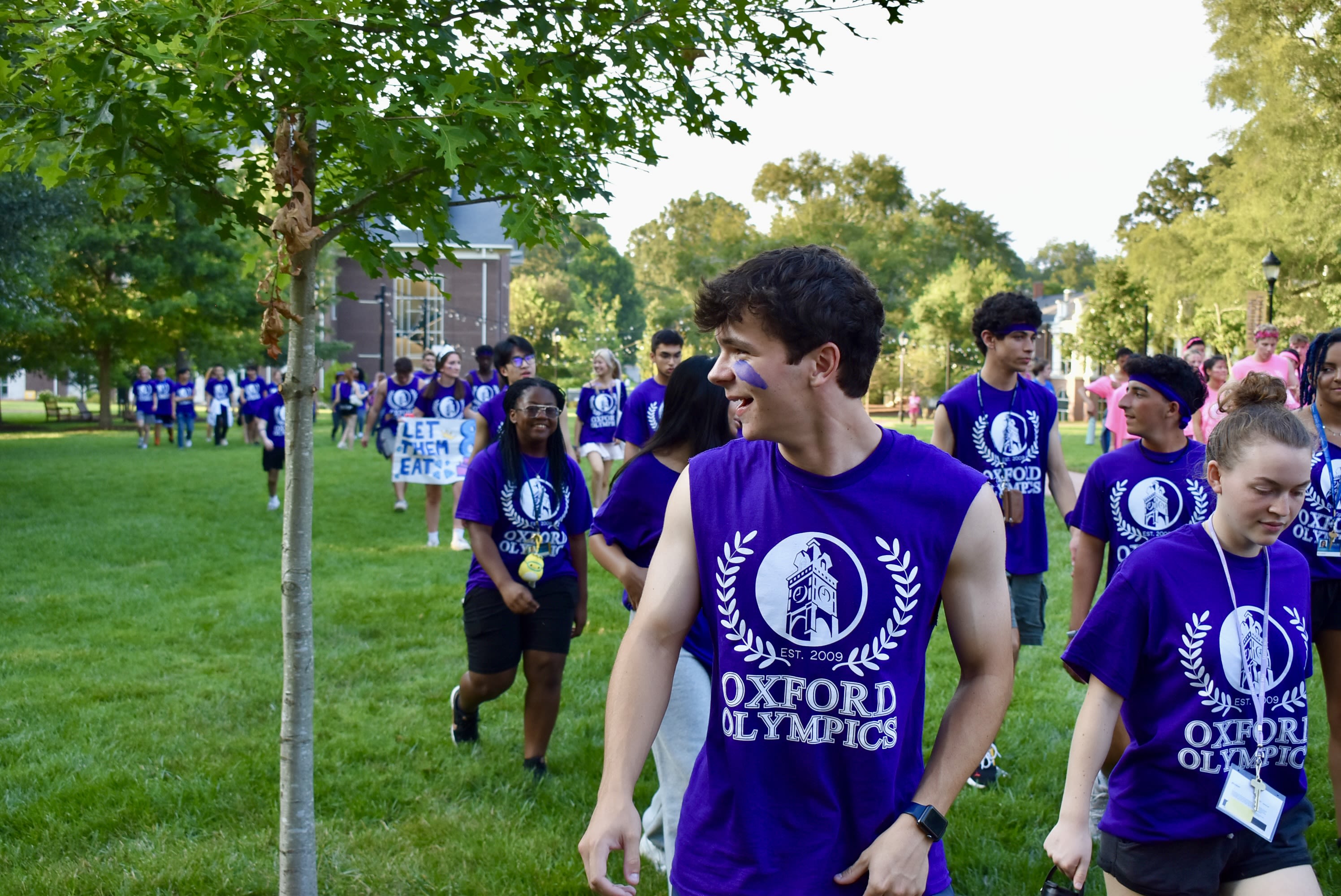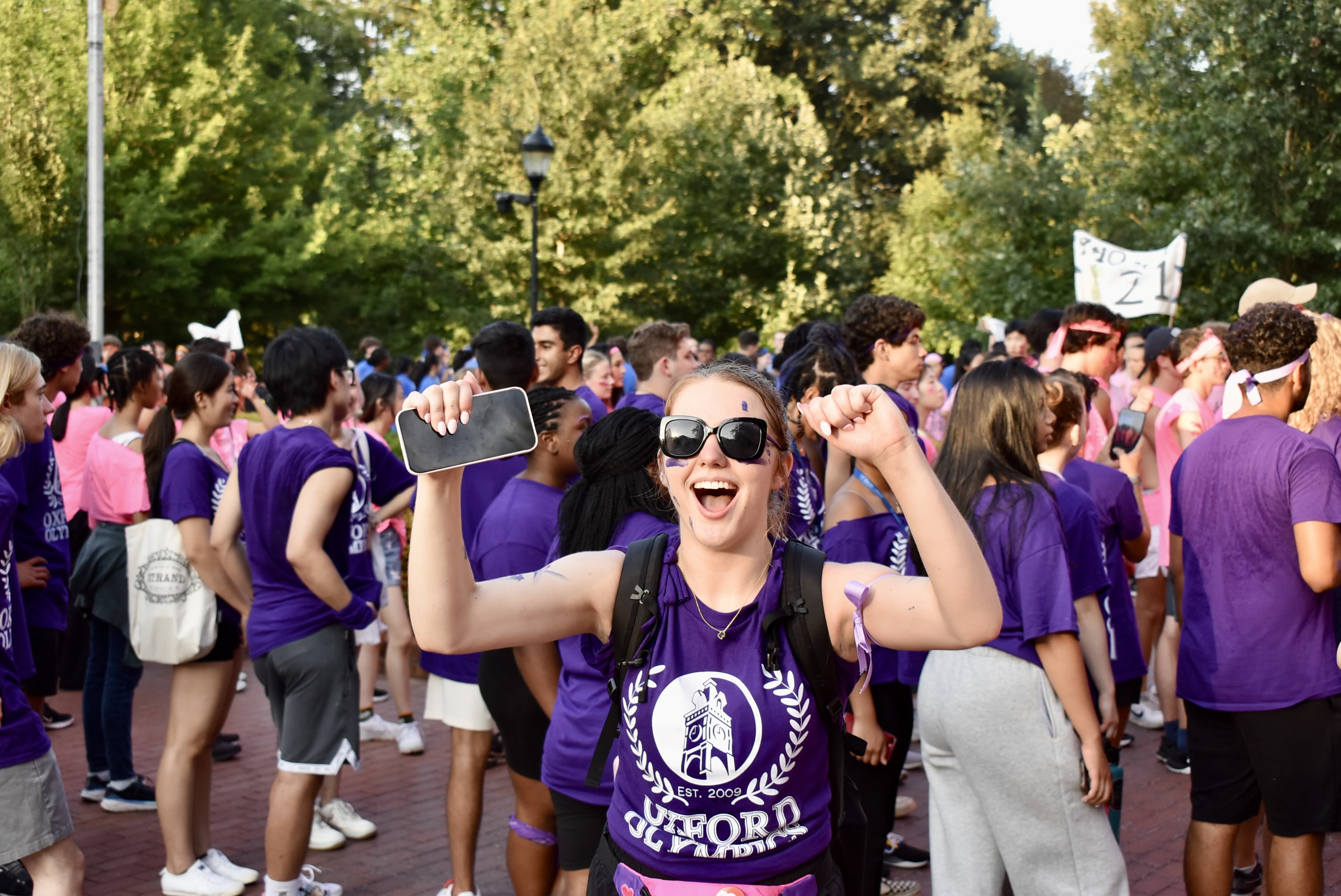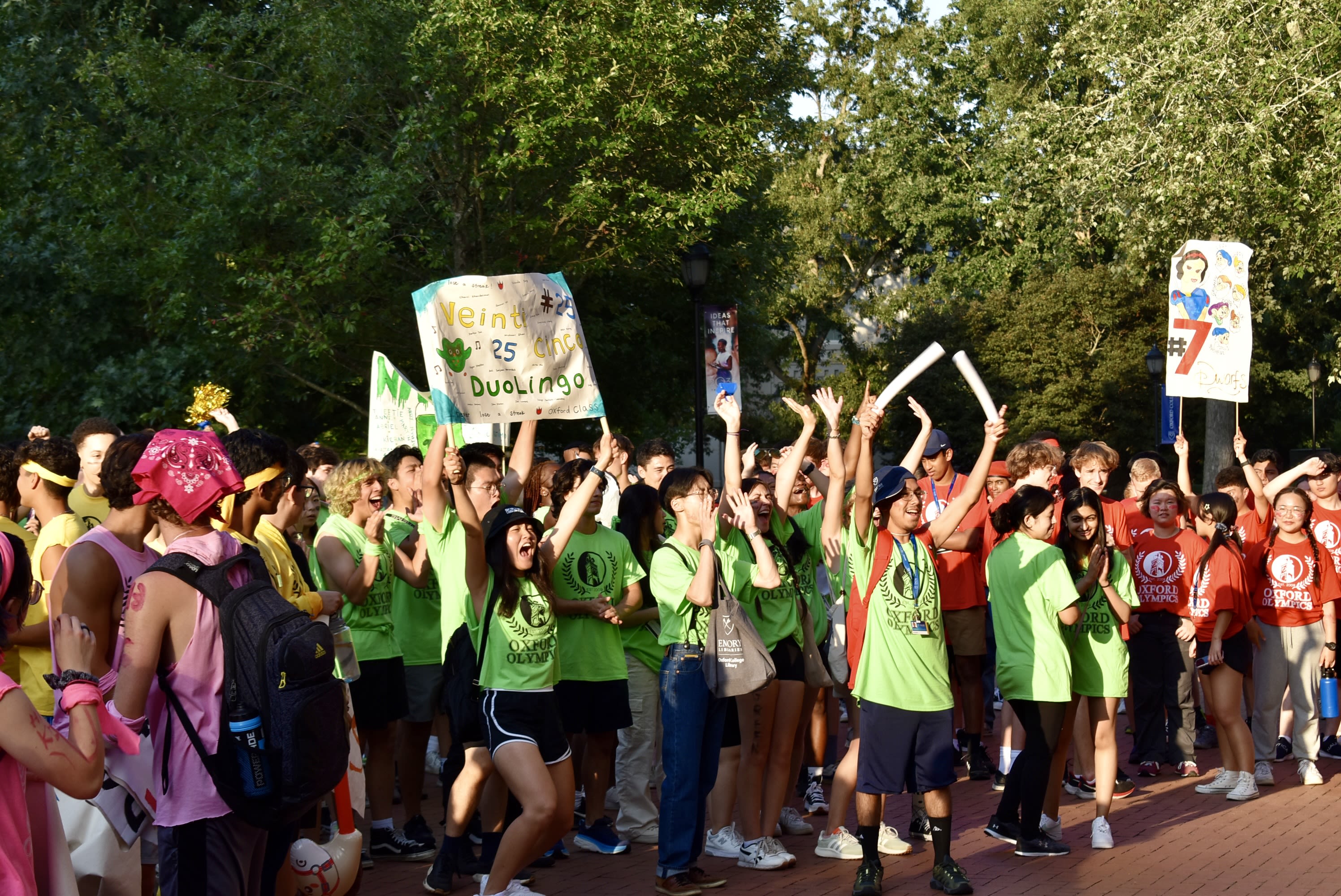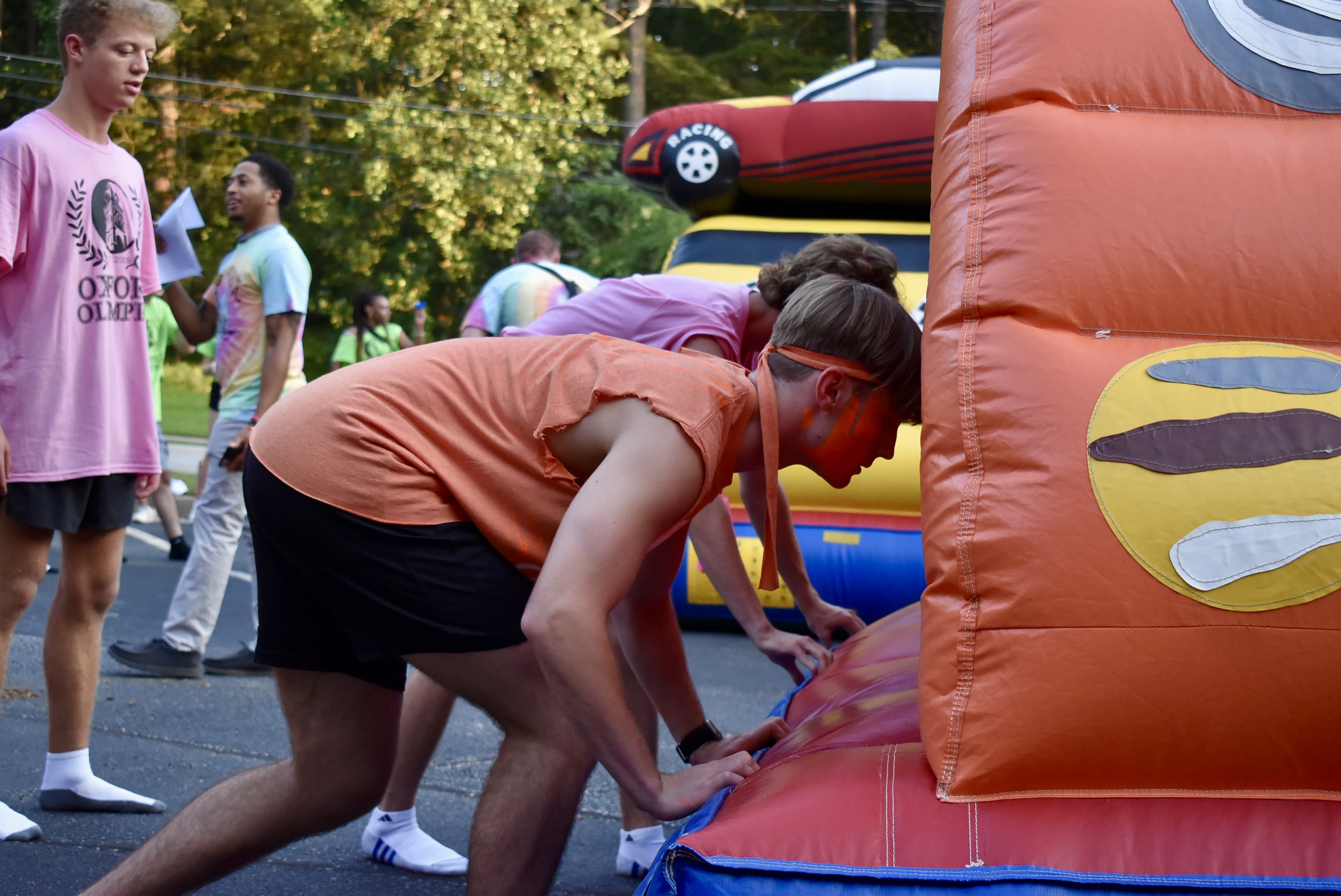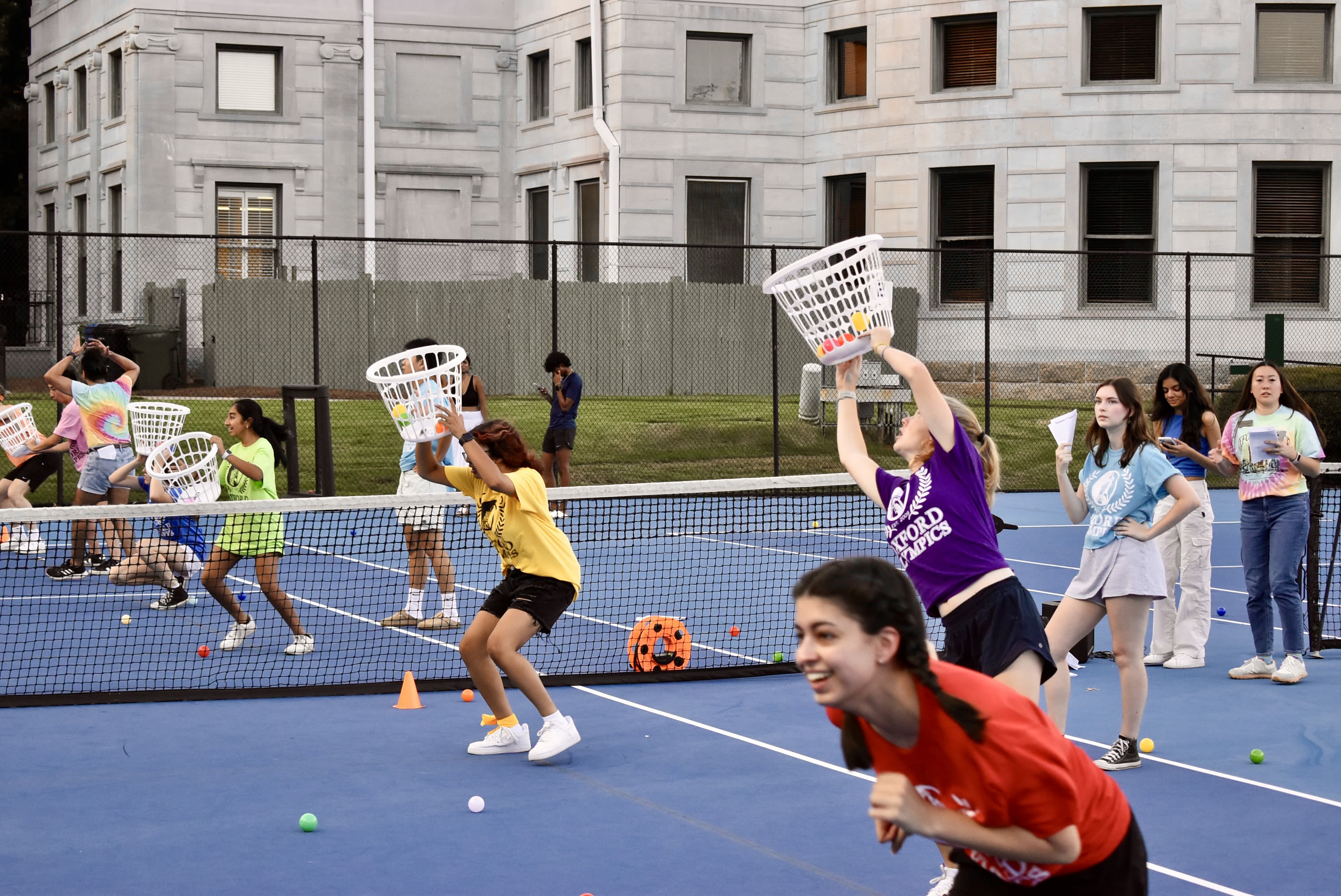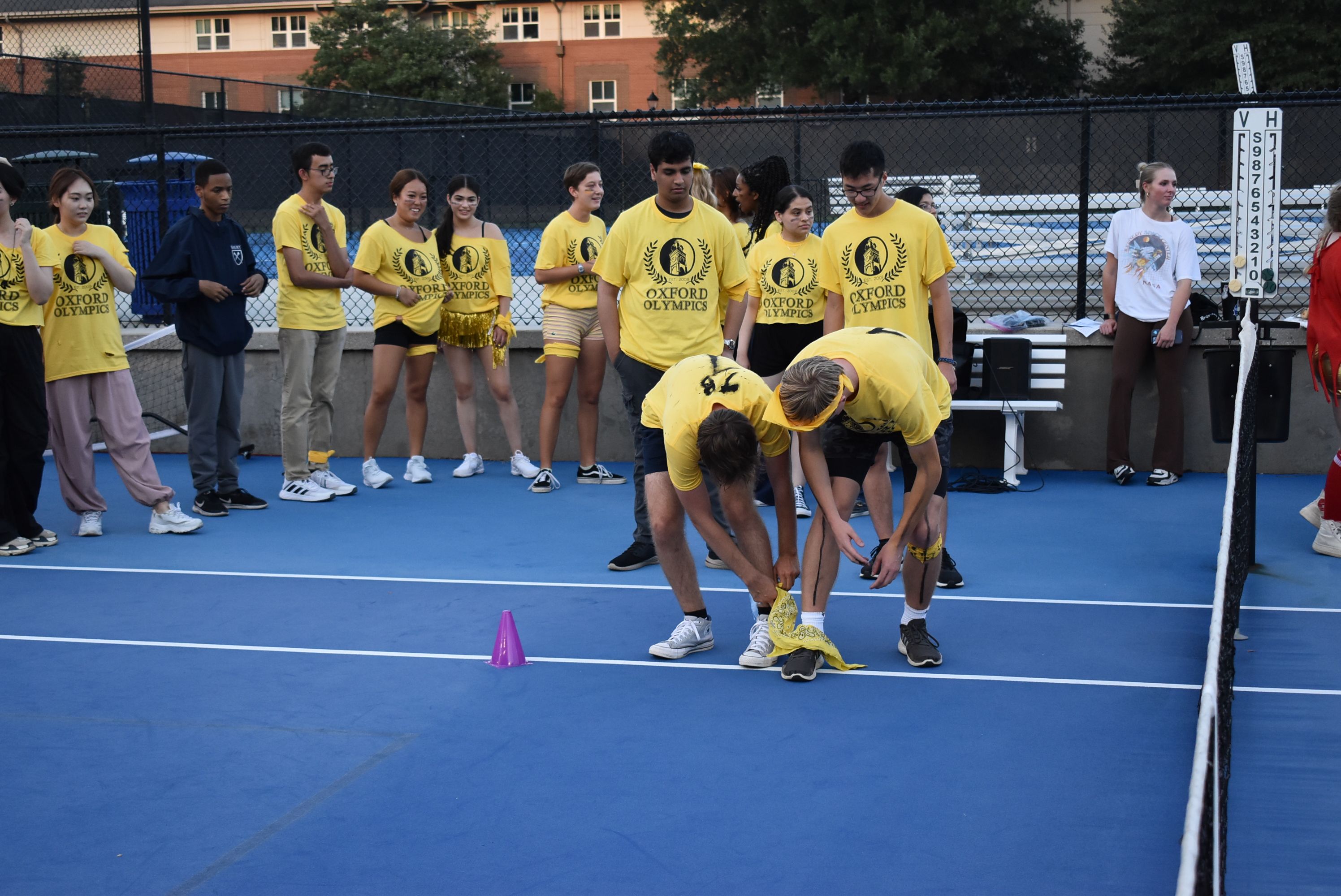 Item 1 of 6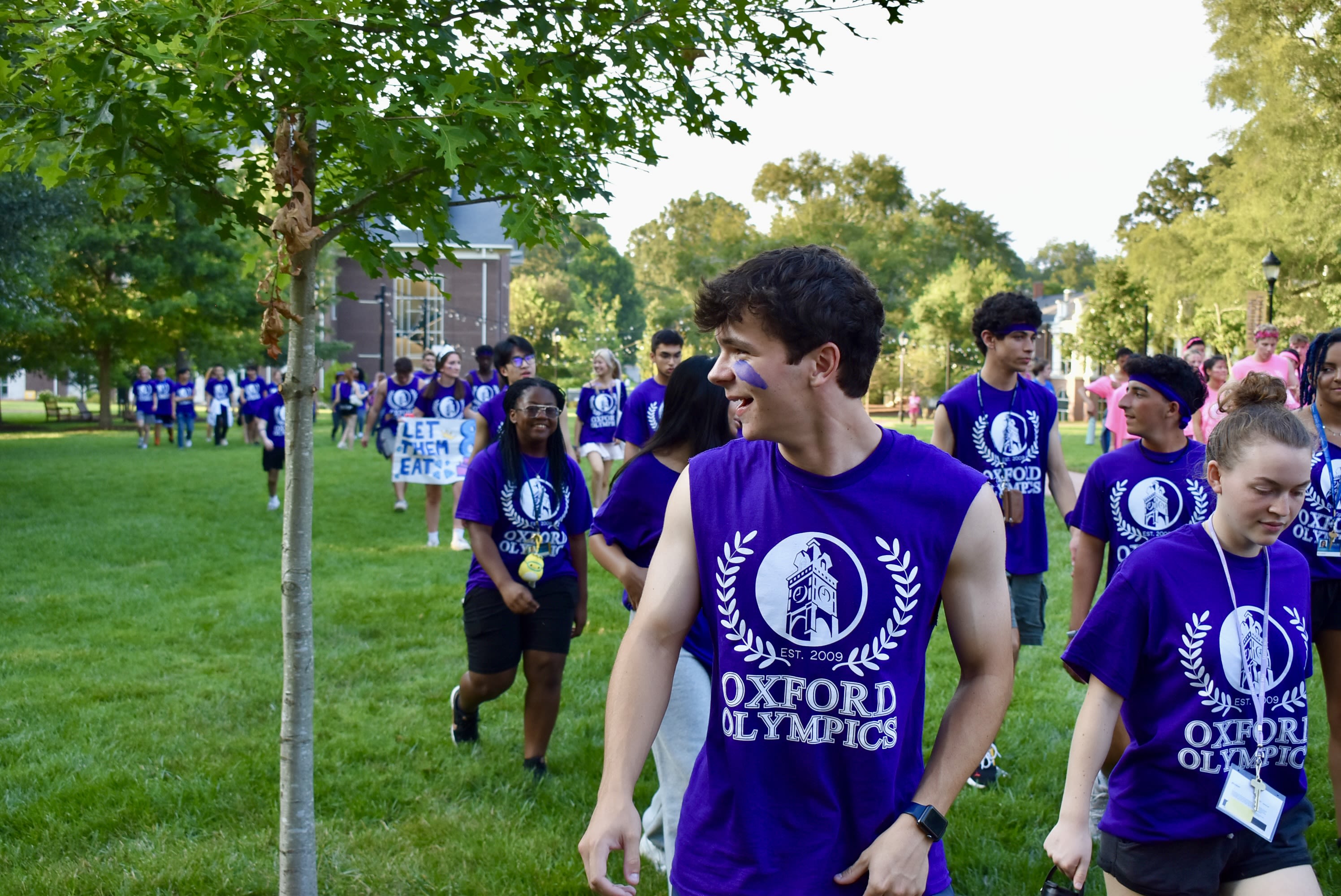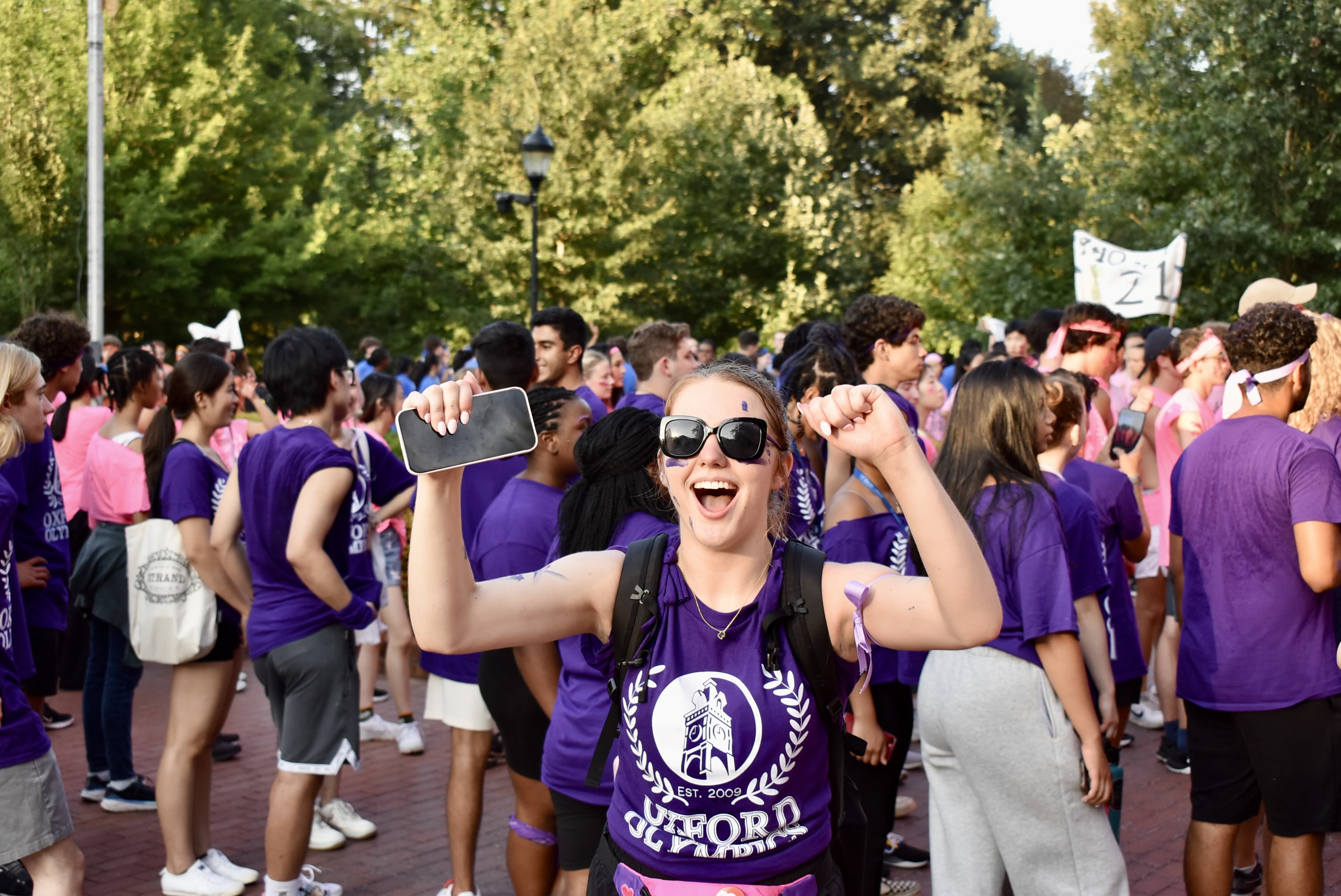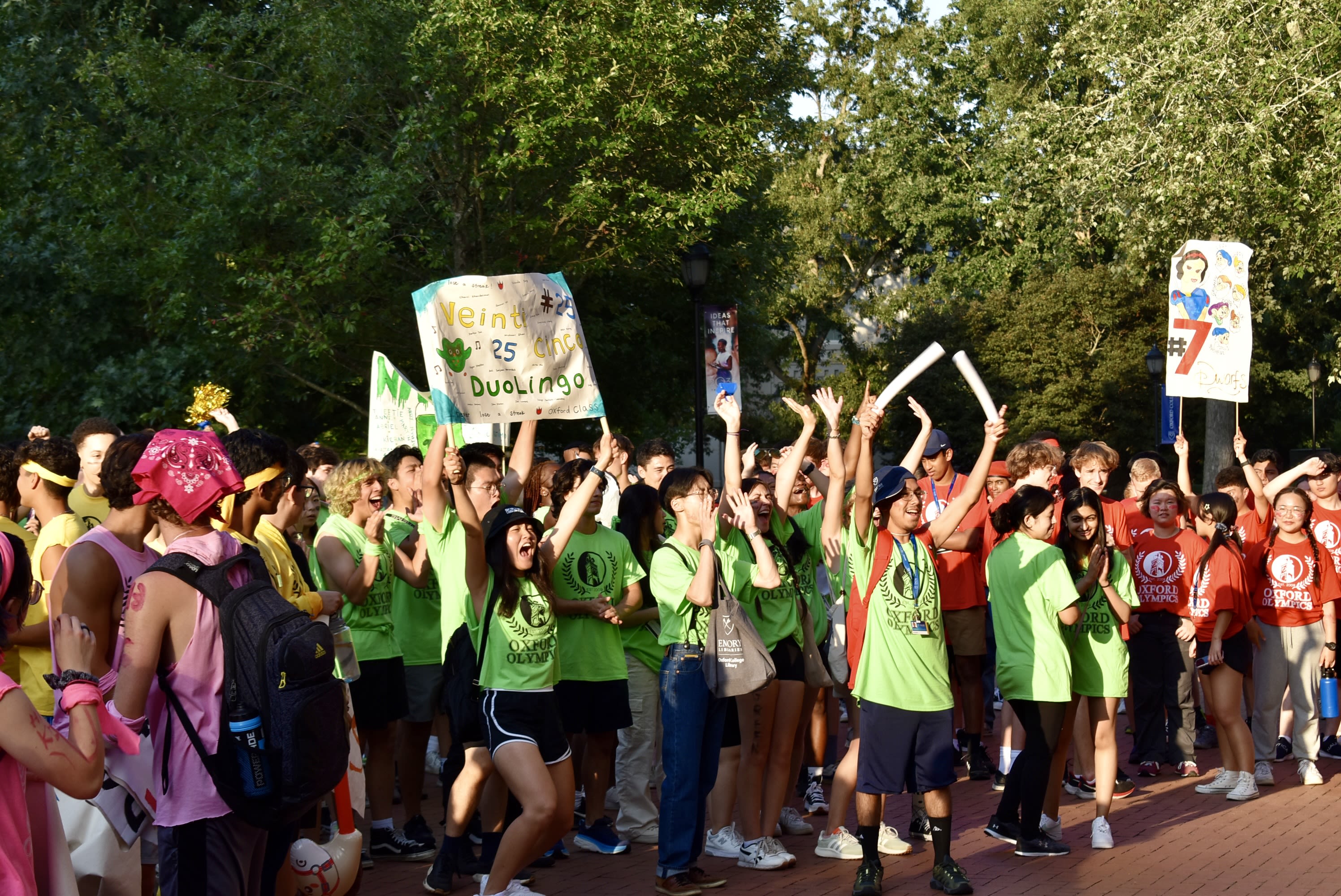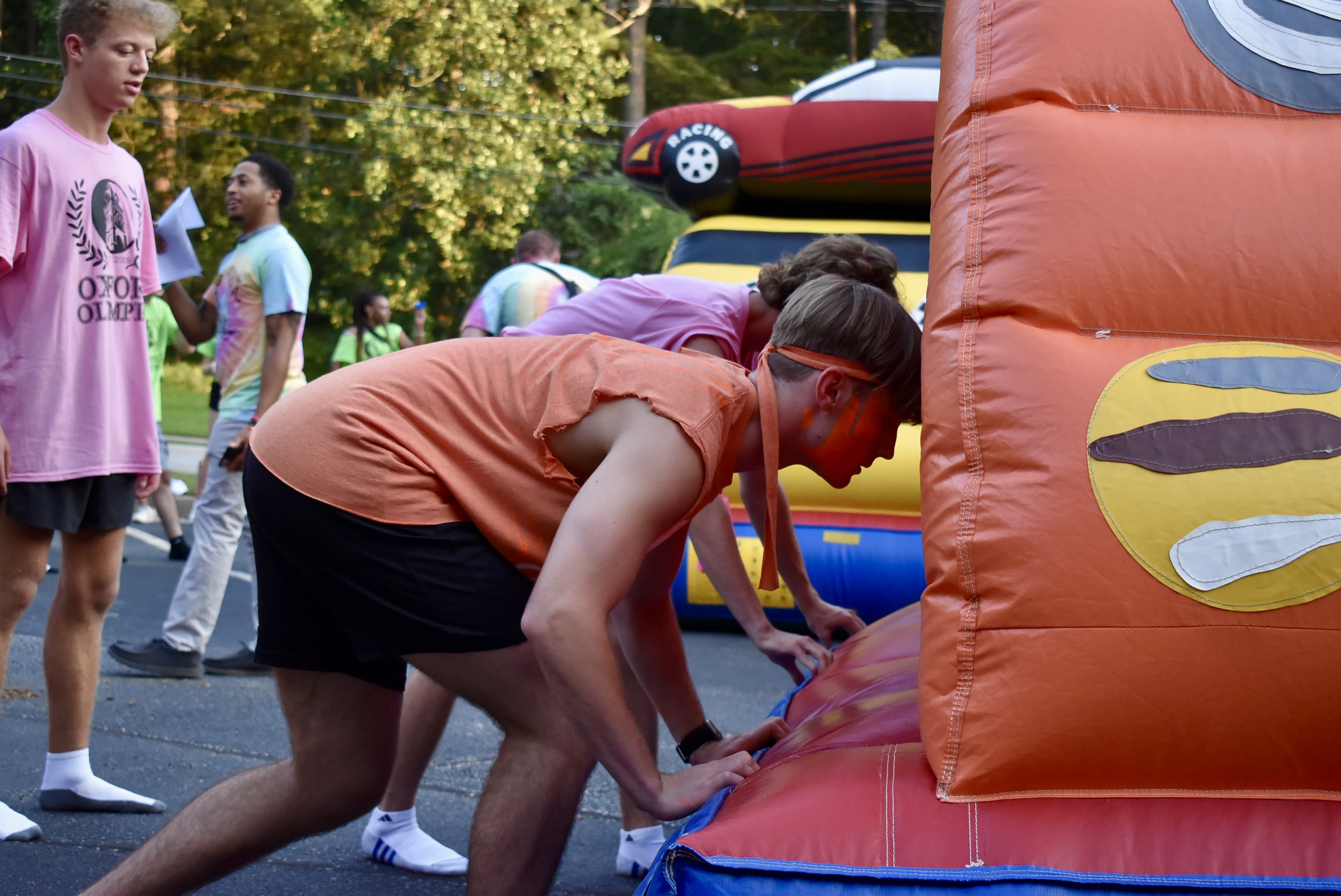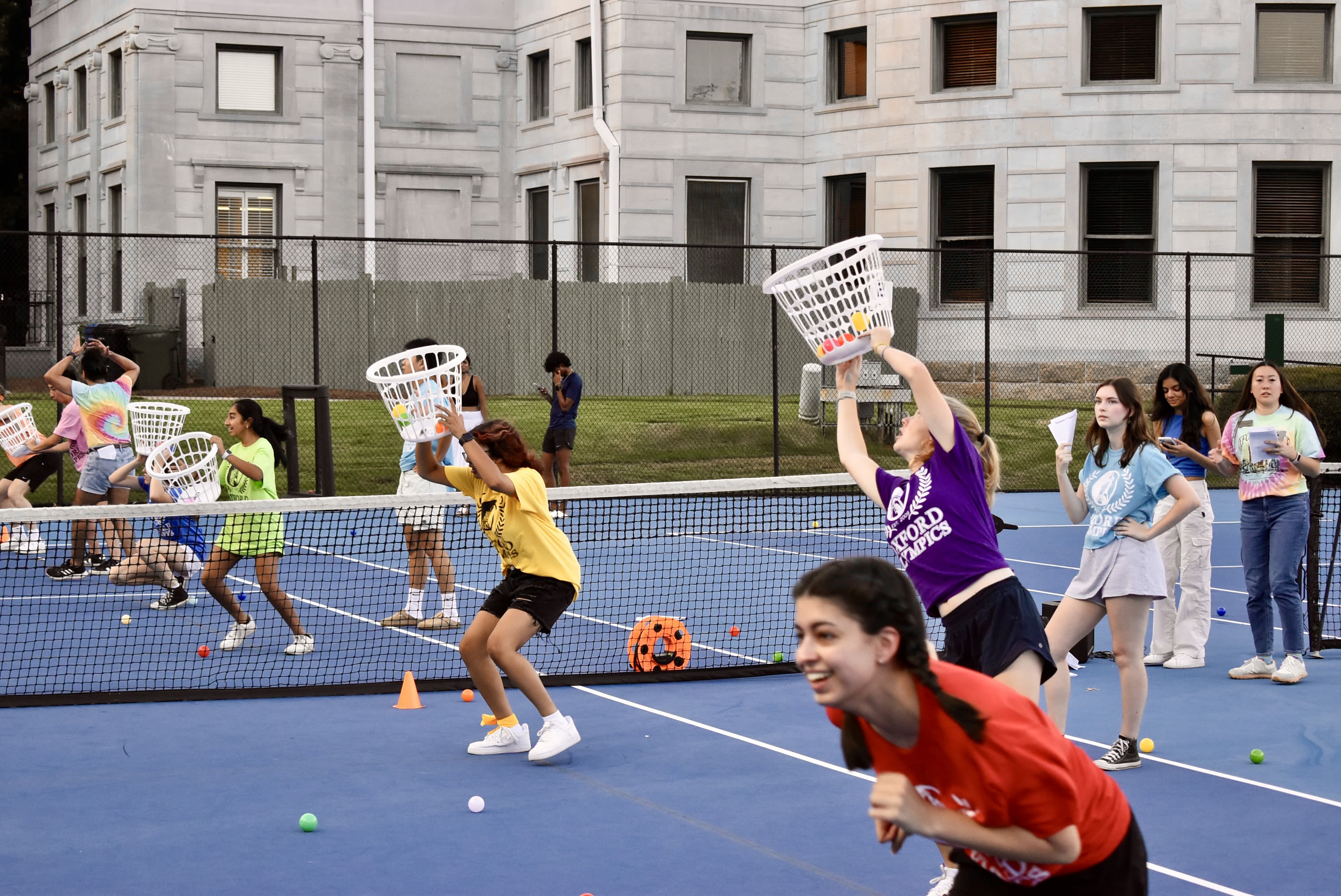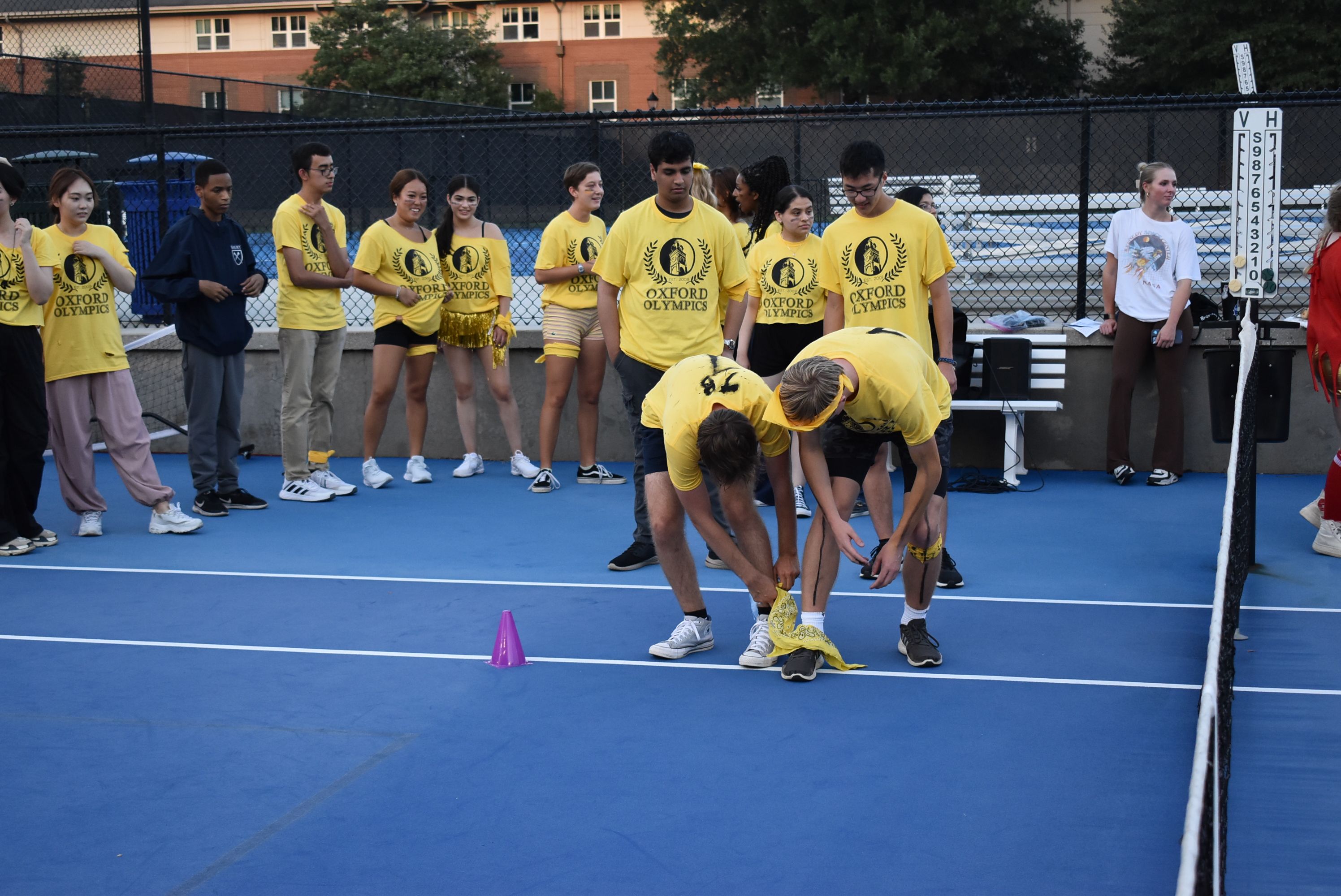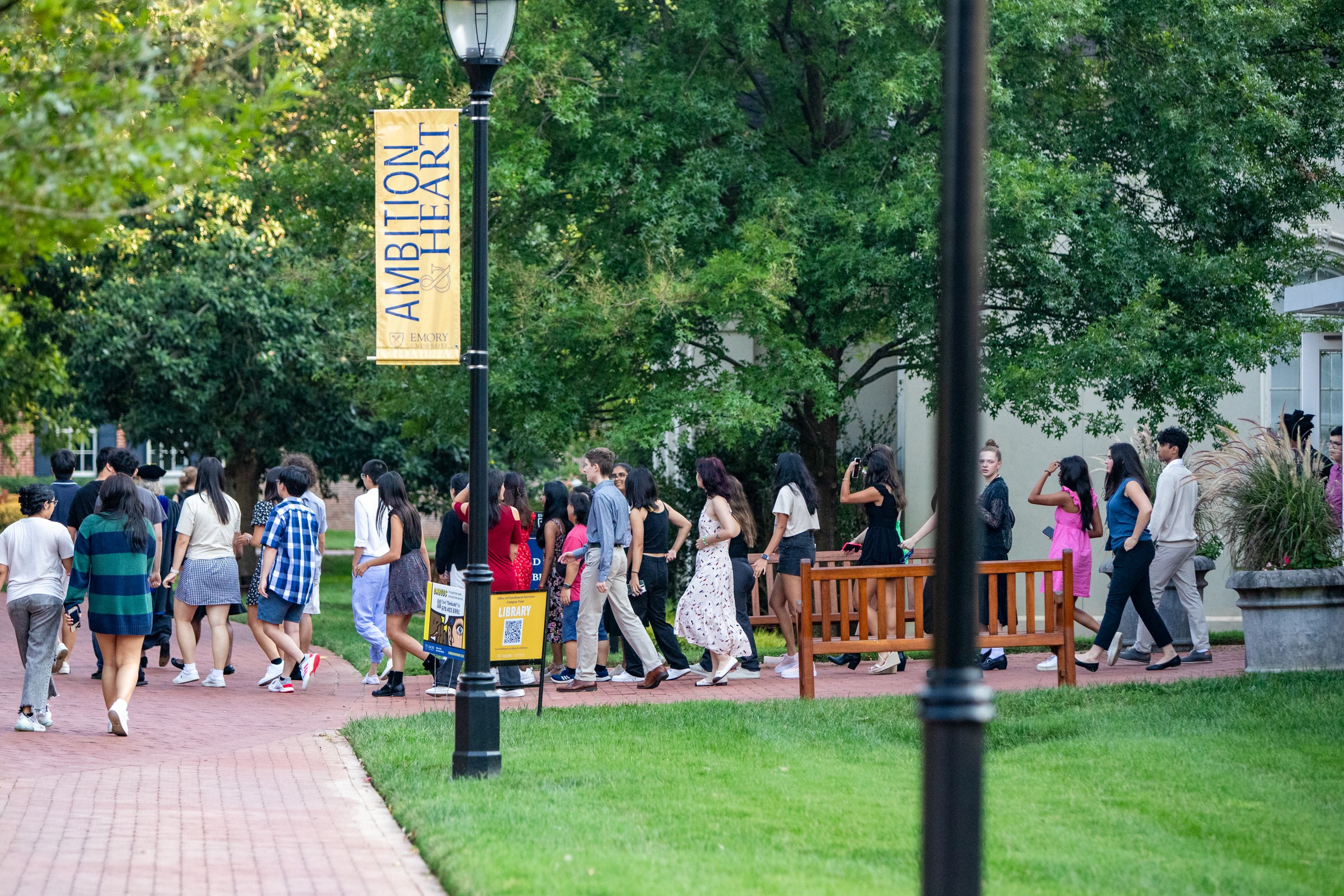 Opening Convocation
Oxford capped off Orientation Week and officially rang in the new academic year on Wednesday, August 23 with Convocation. Earlier that day, students had attended their first classes of the fall semester.
After an invocation by the Rev. Dr. Lyn Pace, Oxford Dean Badia Ahad welcomed students to campus. "You are about to embark on the journey of a lifetime," she said.
"It is the start of a journey for me as well—a new state, new community, new university, new position as your dean, so I know how exciting—and even scary—beginnings can be. But I want you to know that you are not alone. All around you are people who will take this journey with you, starting with second-year students who will show you the ropes, and your own classmates—many of whom will become lifelong friends.... You will be guided by faculty whose highest priority is to feed your curiosity and provide you with opportunities to explore your values and interests both inside and outside the classroom."
Emory President Gregory L. Fenves said students had chosen a "unique place to begin your college experience" and encouraged them to "get curious and get involved." Provost and Executive Vice President for Academic Affairs Ravi V. Bellamkonda said they had joined what he called "a magical place of scholarship, wisdom, and knowledge."
In her first year at Oxford, sophomore Toluwanimi Olaleye took Fenves's advice: She got curious and involved. Now, as president of the student government association, Olaleye reminded her peers that they should strive to create knowledge and be of service to the world. She challenged classmates to take advantage of the wealth of resources at their disposal.
The final words of the evening came from Dean of Academic Affairs Kristin Bonnie, who delivered this year's keynote address, "Lessons for the Liberal Arts Traveler." She emphasized the value of seeing new parts of the world and experiencing new things before leaving students with three pieces of advice: "Learn a language, and don't be afraid to make mistakes; slow down—it's ok to not always have a plan; and the opportunity to travel is a privilege. Make the most of this opportunity."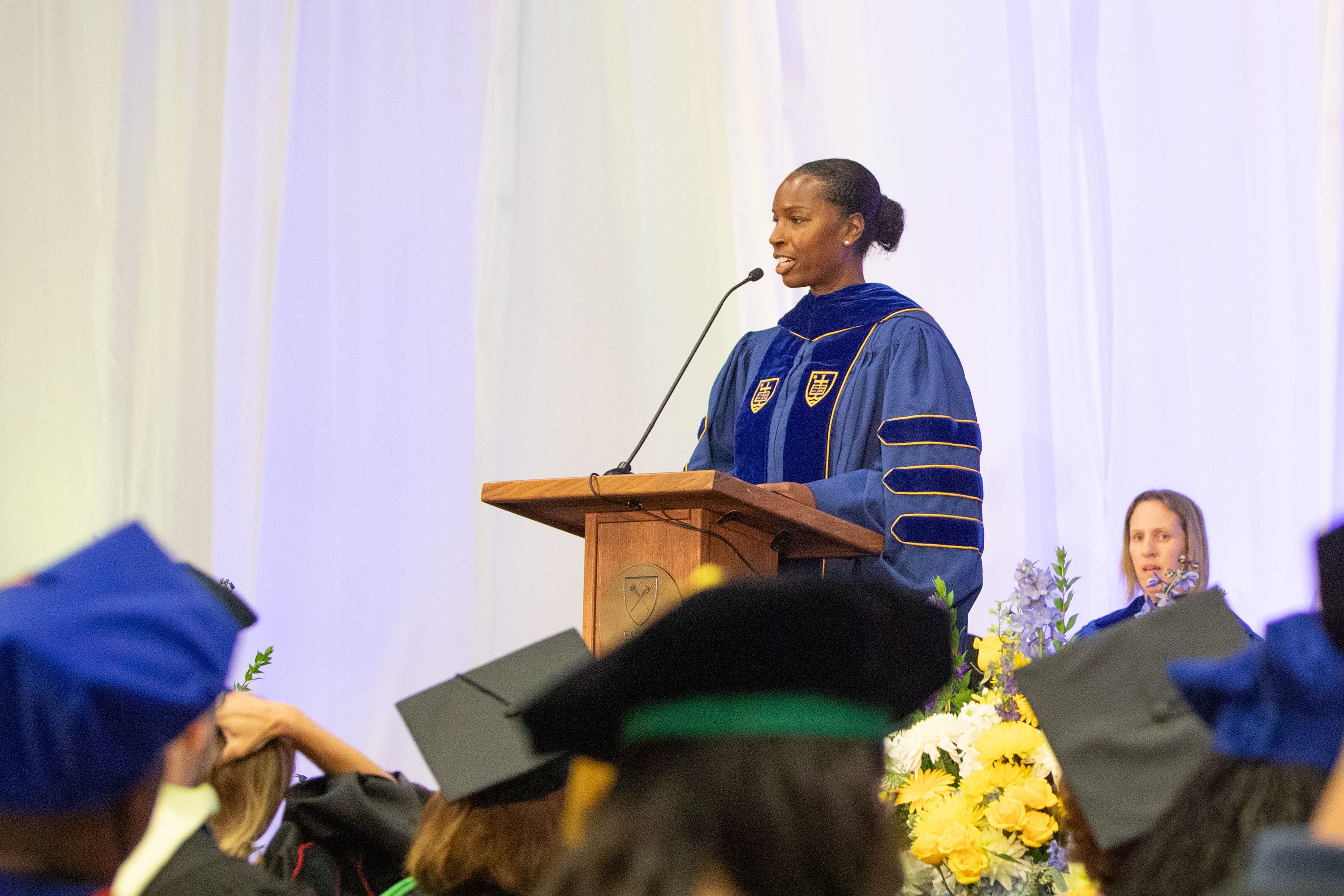 Candlelight Procession
After Convocation, students gathered on the quad for the Candlelight Procession, where sophomores "passed the torch" by sharing the flame of their own candles with those of new students. Together, as twilight fell on the steps outside Phi Gamma Hall, Chaplain Pace led them in raising their lights to celebrate the start of a new school year—one of friendship, growth, and discovery.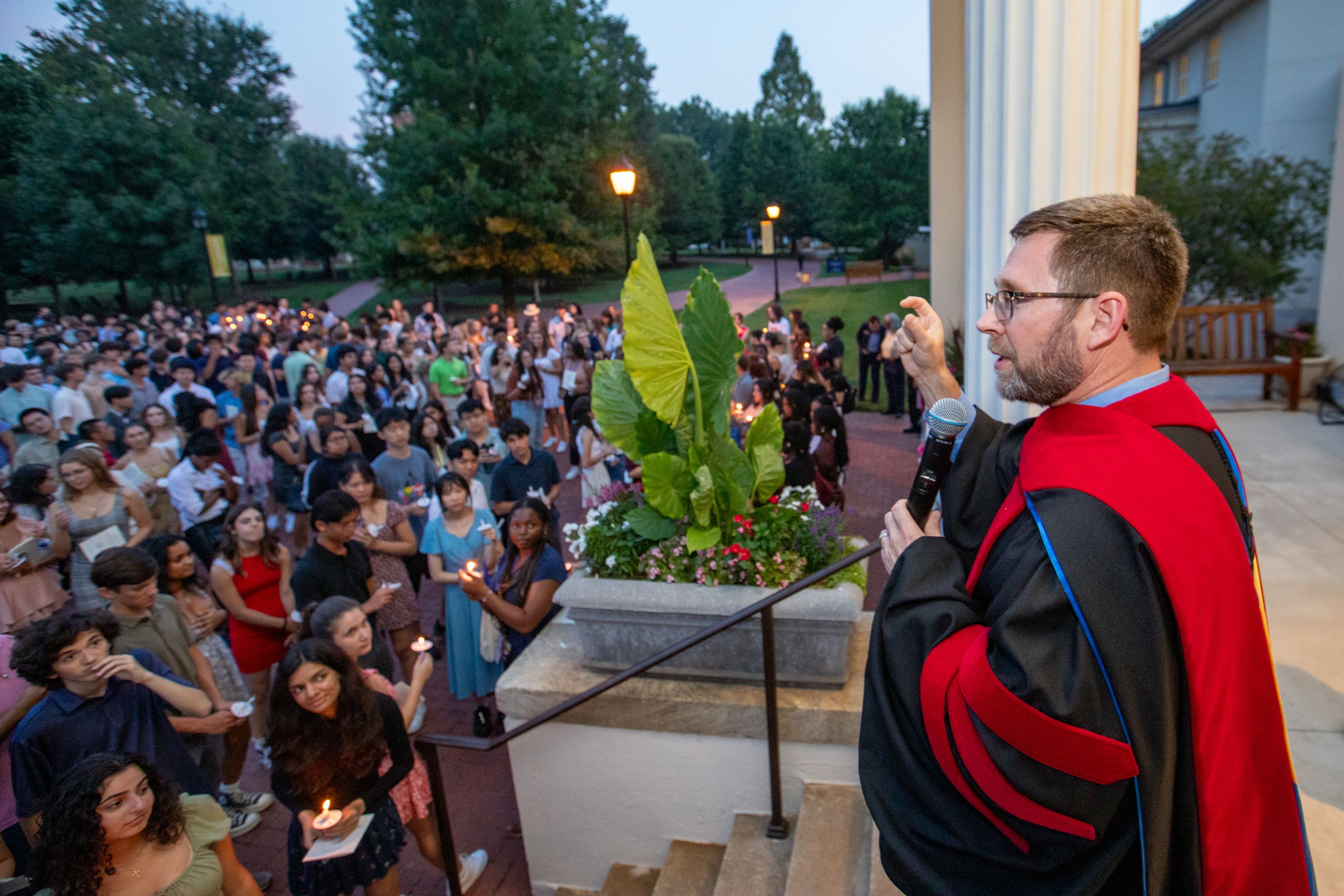 Memories from the 2023 Opening Convocation and the Candlelight Procession ceremonies.