Oxford College 2018 Review

Reflecting on a year of achievement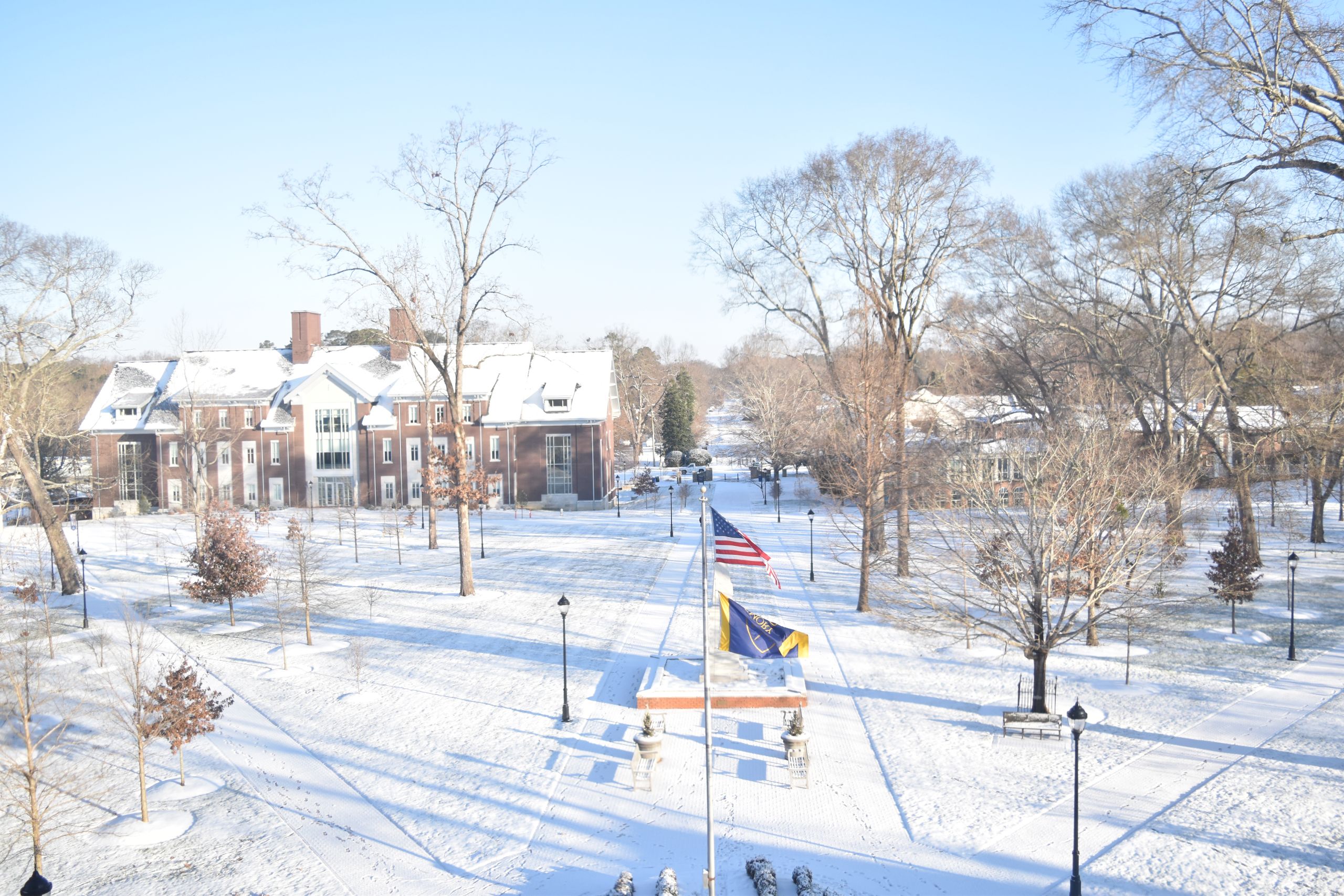 A winter wonderland greeted Oxford students expecting to start their first day of spring semester on January 18. The opening of the semester coincided with a snowfall, canceling classes and special events for the day. Oxford students, many of whom had never seen snow, were delighted with the opportunity to enjoy the rare weather.
In February, Night Out in Atlanta brought out the largest-ever gathering of local Oxford alumni. This was but one of the many Oxford alumni events held around the U.S., in such locations as New York City, Boston,Washington DC, Tampa, Orlando, and Jacksonville.
Oxford provides many offerings to support our strategic plan's commitment to providing an education in leadership applied to real life. This includes our Learning to Lead course, in which most first-year students choose to enroll; TPSL courses; and numerous co-curricular opportunities for leadership.  This year our students also had the opportunity to hear such higher-education leaders as Beverly Tatum and Elizabeth Kiss (pictured here) speak.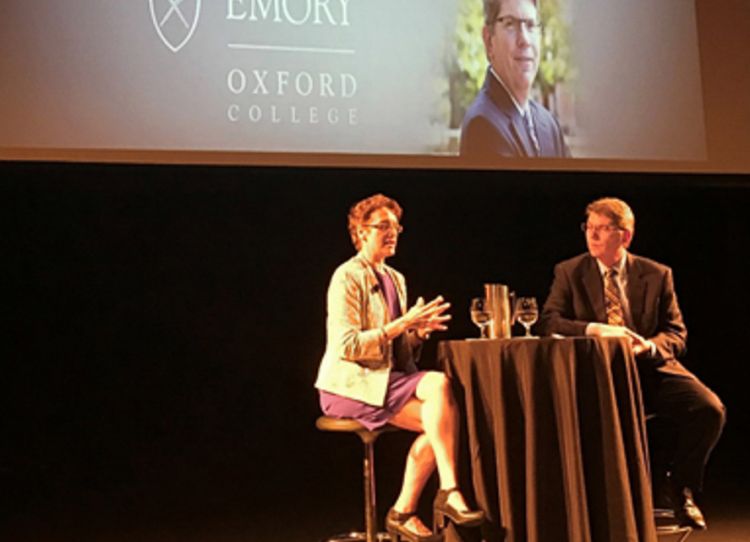 Pierce Hall, built as a science building in 1962, reopened in February after its renovation for 21st-century instruction.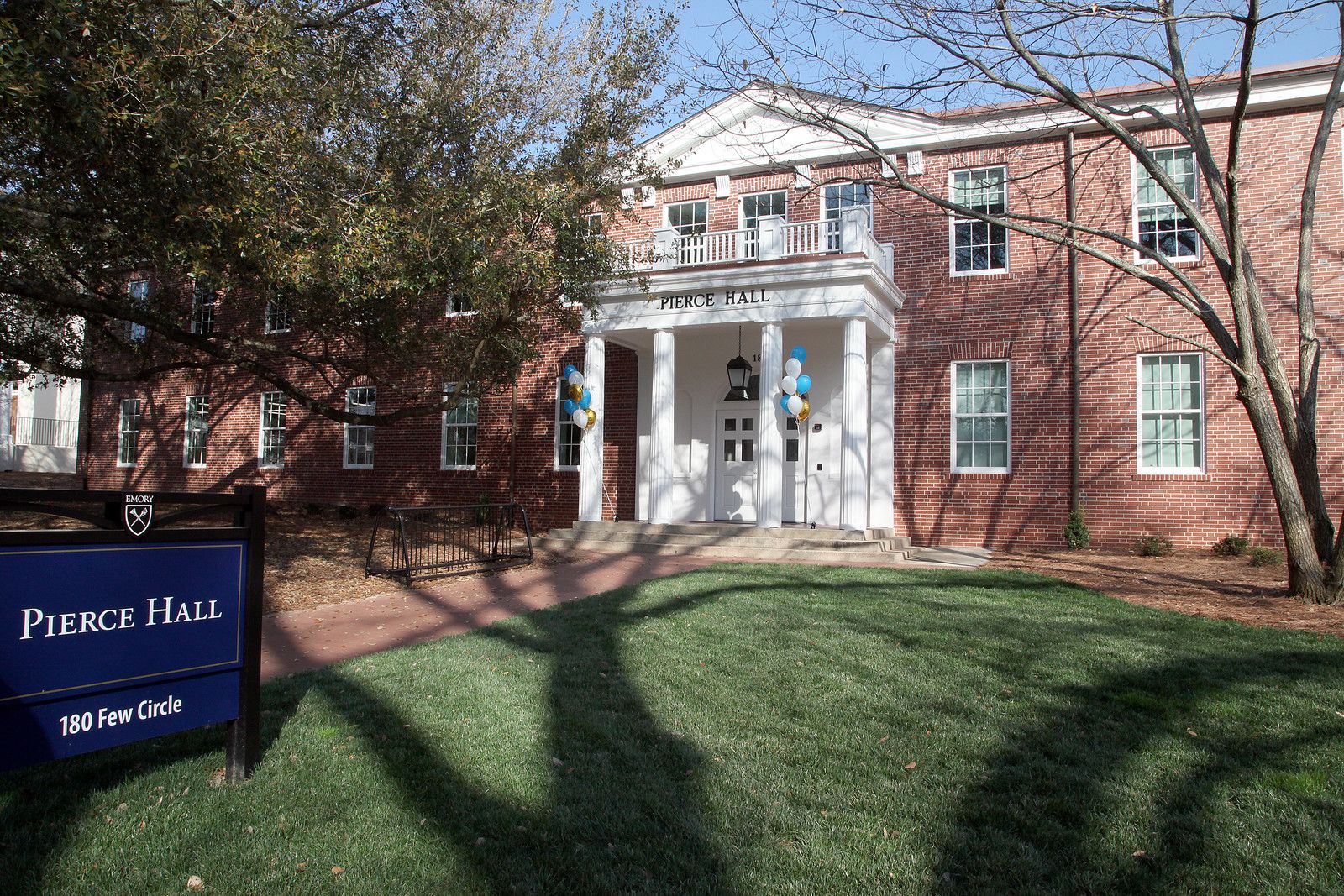 Pierce Hall renovations focus on Oxford's academic mission with multiple classrooms and study spaces, offices, and two conference rooms. The new facilities house faculty members from humanities, history and social sciences, and mathematics. This set up models Oxford's liberal arts emphasis on learning together and across the disciplines and divisions. 
Oxford observed Commencement exercises on May 12, celebrating more than 470 sophomores' completion of their first two years of undergraduate study.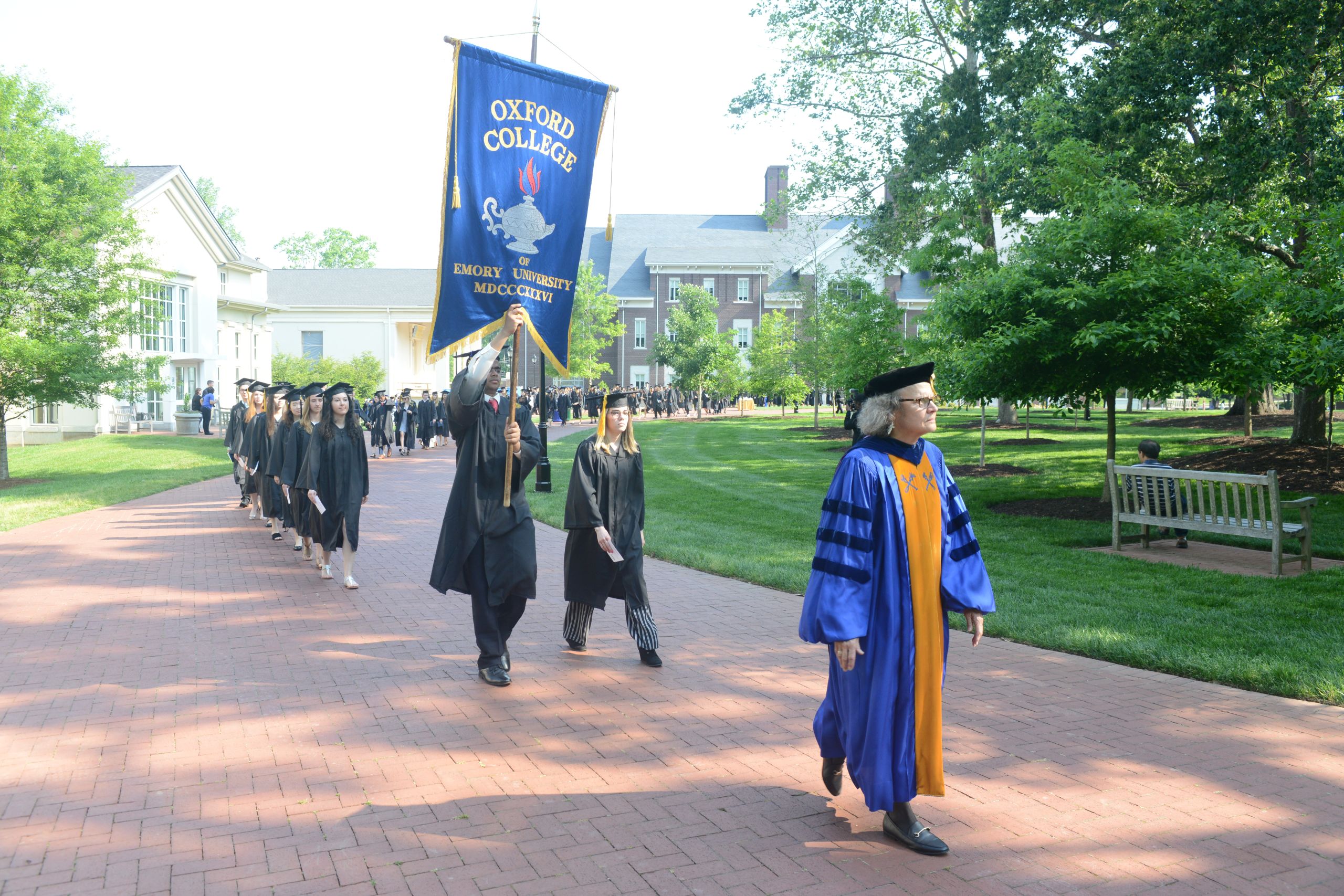 Oxford's Class of 2018 listened to keynote speaker and Emory University Provost Dwight A. McBride.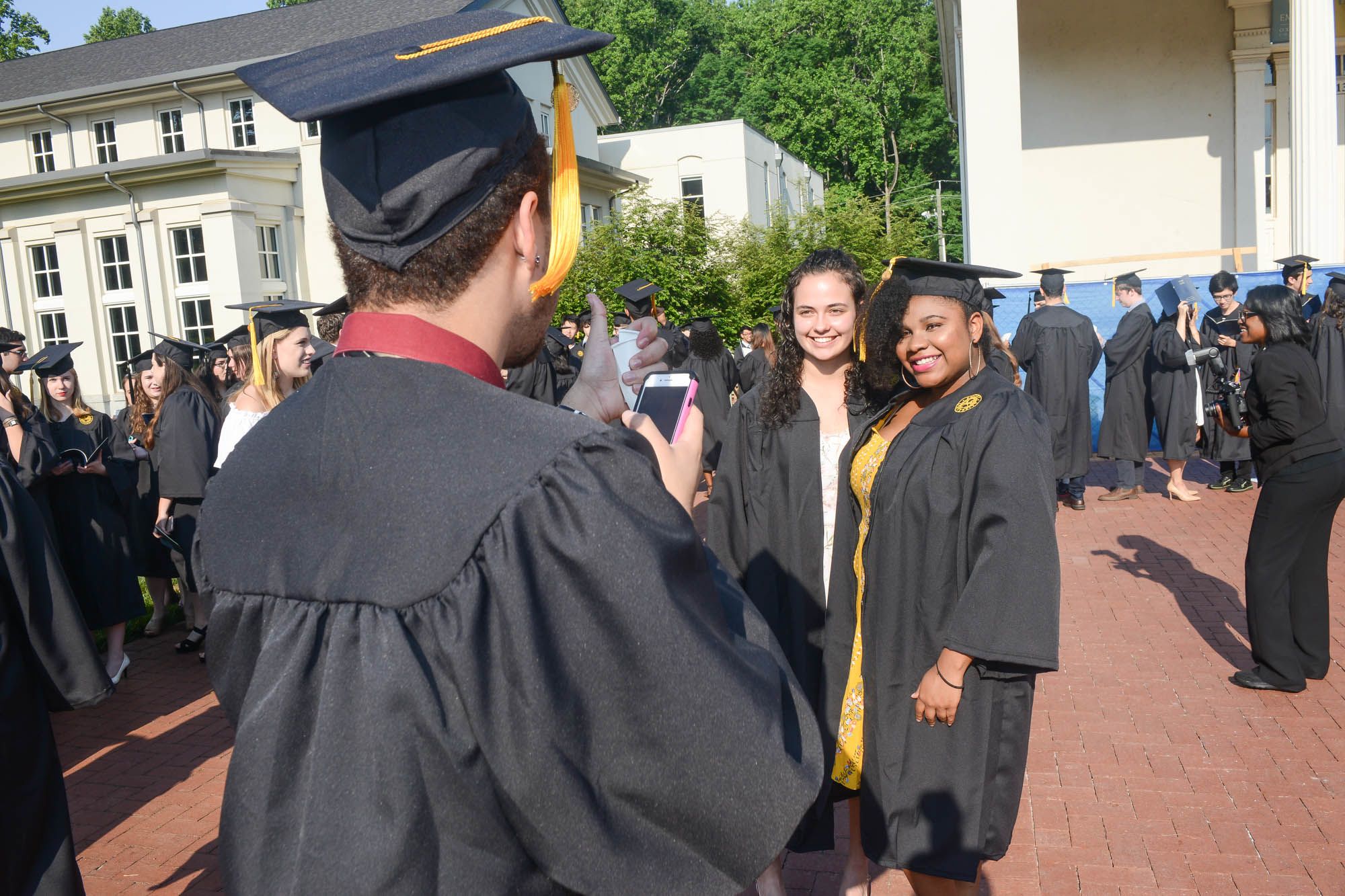 Oxford's Men's and Women's Tennis teams and Cross Country teams wrapped up their seasons in national and state championships. The Women's Tennis Team claimed for the fourth consecutive year, and fifth overall year, the NJCAA DIII National Championship. The Men's Tennis Team captured its seventh overall national championship and fourth consecutive title. For Oxford's Cross Country teams, both tied their finishes from last year with the women finishing second and men finishing tenth in the GCAA Championships. 
Dean Doug Hicks, Dean of Campus Life Joe Moon, and Associate Dean of Advancement and Alumni Relations Kevin Smyrl traveled in July to Bangladesh.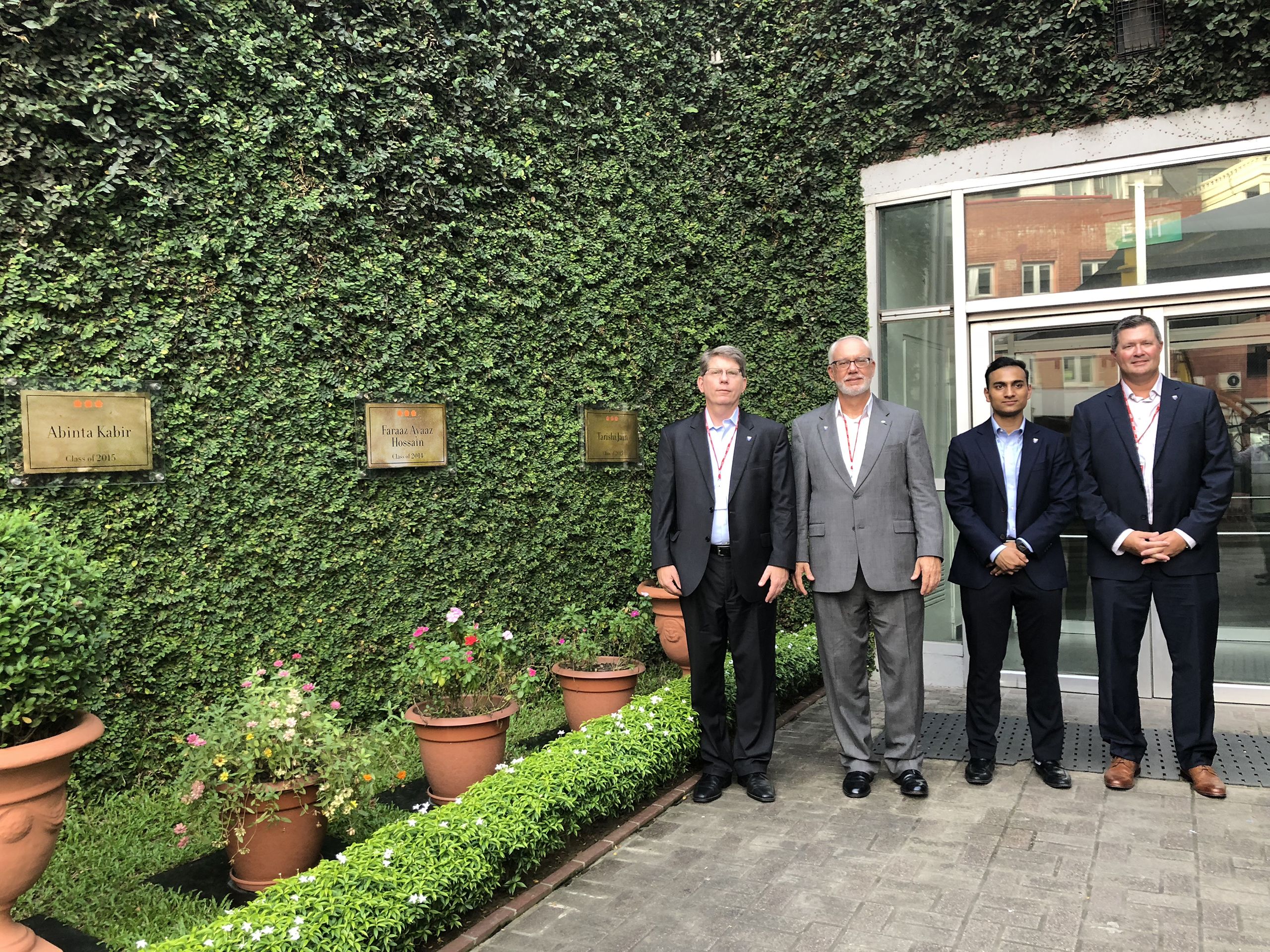 They were in Bangladesh to learn more about the lives of Faraaz Hossain 15Ox 18B and Abinta Kabir 17Ox, both of whom were killed in a 2016 terrorist attack in Dhaka. Both families are sponsoring impactful projects to honor the memory of these remarkable young people.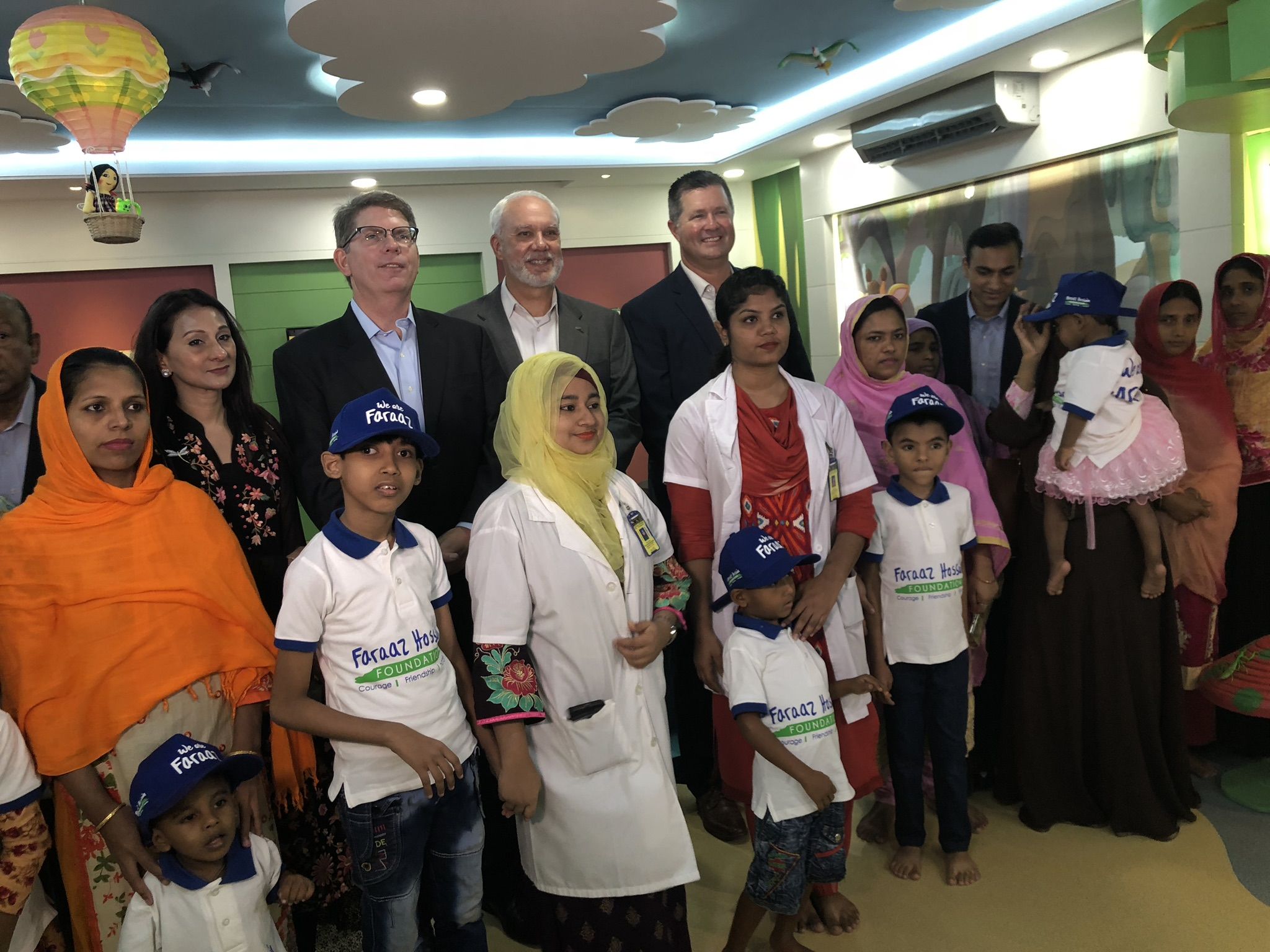 Oxford continued to offer extraordinary research opportunities for first- and second-year students. In the photo below (left to right) are Afam Maduka 17Ox 19C; Princess Ekpo 18Ox 20C; Sarah Fankhauser, assistant professor of biology; and Charlotte Wang 19Ox 21C. The group was photographed at the annual Biomedical Conference for Minority Students, held in November in Indianapolis. Dr. Fankhauser and Charlotte presented their faculty/student research on soil microbial diversity, and Oxford alumni Afam and Princess also presented at the conference.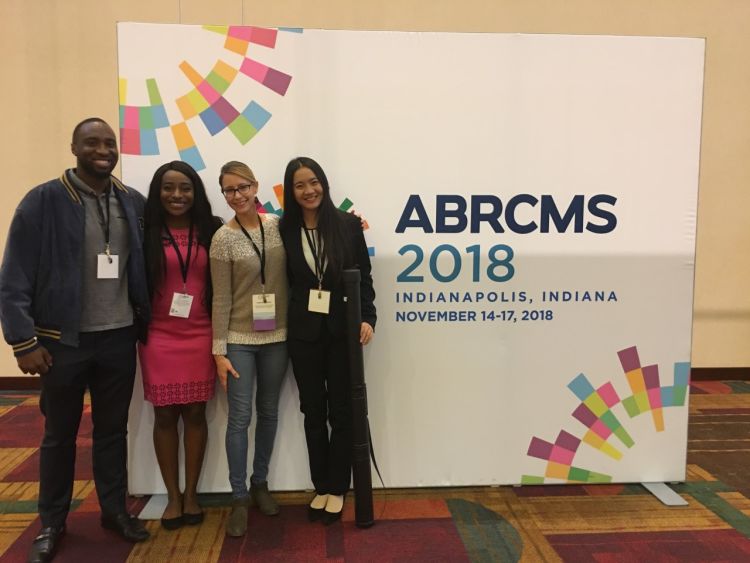 Global Learning at Oxford connects students with international education and global cultures. 
Students engaged with experiential learning through faculty-led study abroad or study away courses and trips this year in Cuba, Spain, France, Italy, Greece, and Vietnam.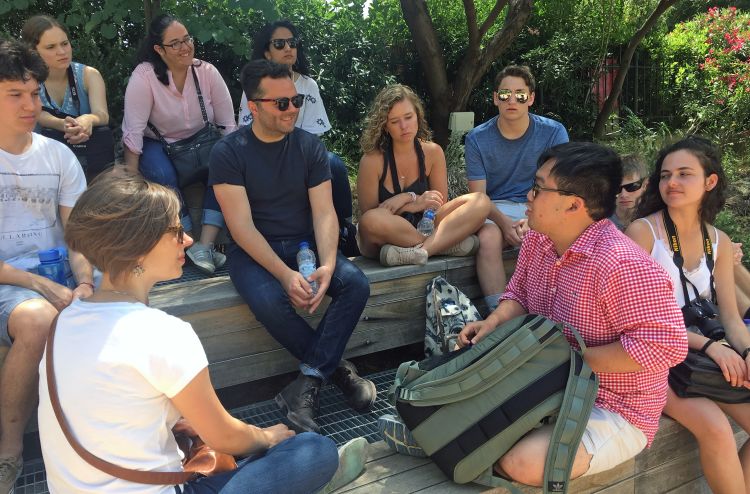 Oxford welcomed 533 members of the Class of 2022. The entire class — nearly 2,000 students from both Oxford College and Emory College — gathered for what is likely the largest first-year class photo ever assembled on the Emory Quadrangle.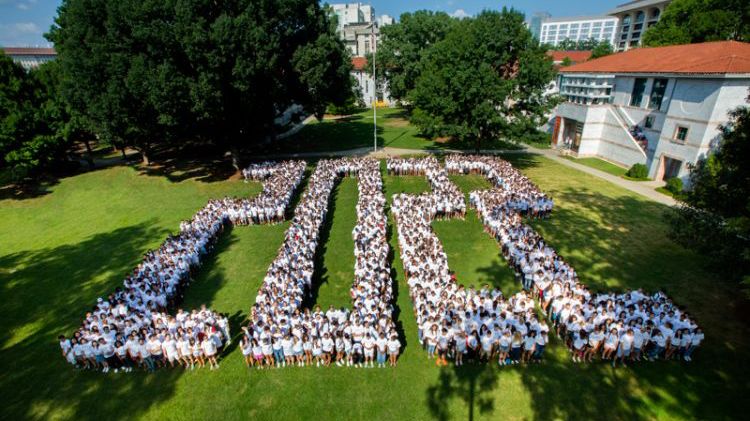 We began the 2018-19 academic year with the pomp and circumstance of Convocation. We were honored with the presence of President Sterk, Provost McBride, and Dean of Emory College Michael Elliott. Catherine Bagwell, professor of psychology, delivered the keynote address.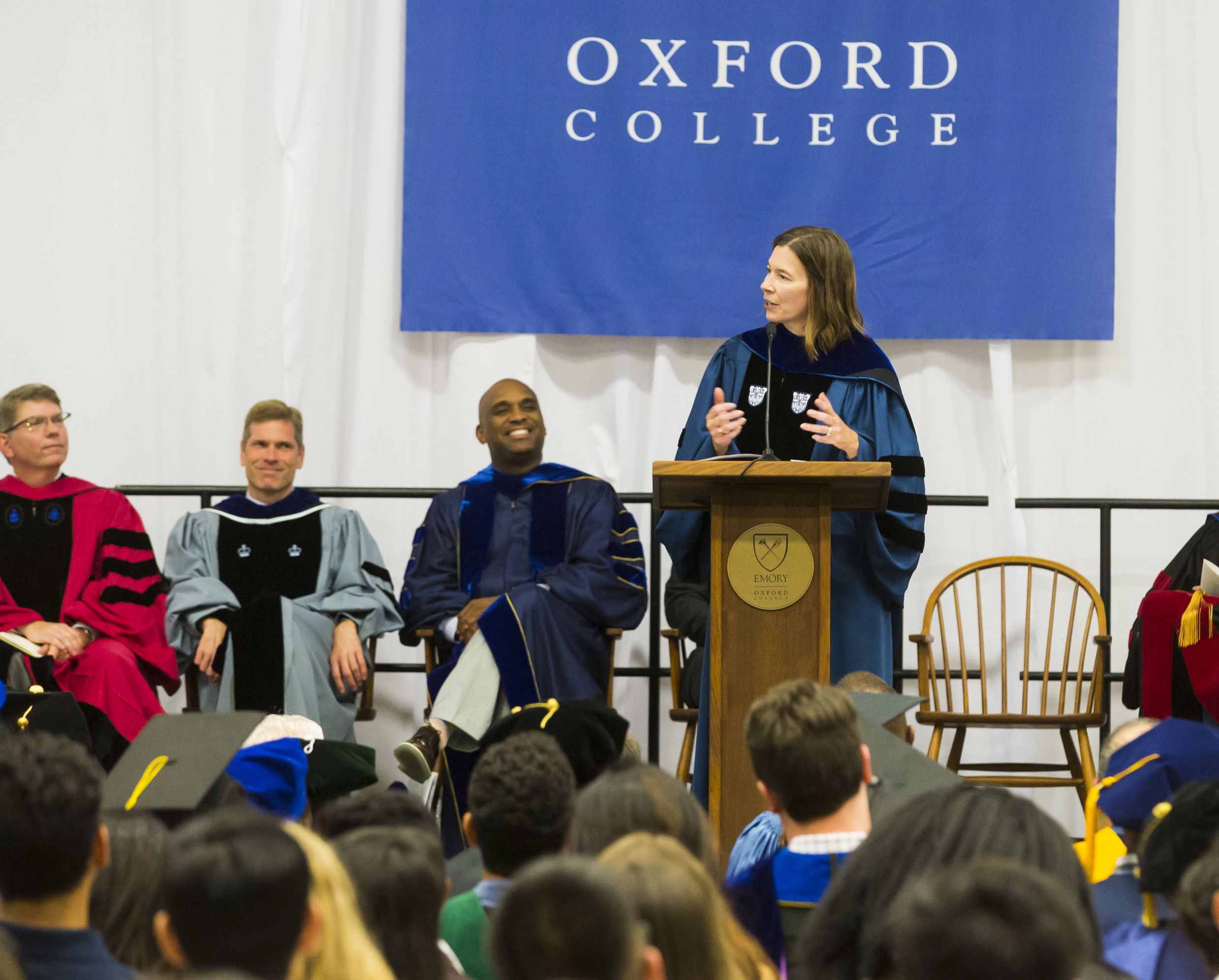 We broke ground in November on a new Oxford Student Center that will open in 2019. The 32,000–square-foot structure will sit at the corner of Pierce and Wesley streets on the site of the former Oxford dining hall. The structure, built in 1966, will be overhauled to support the life of students outside the classroom.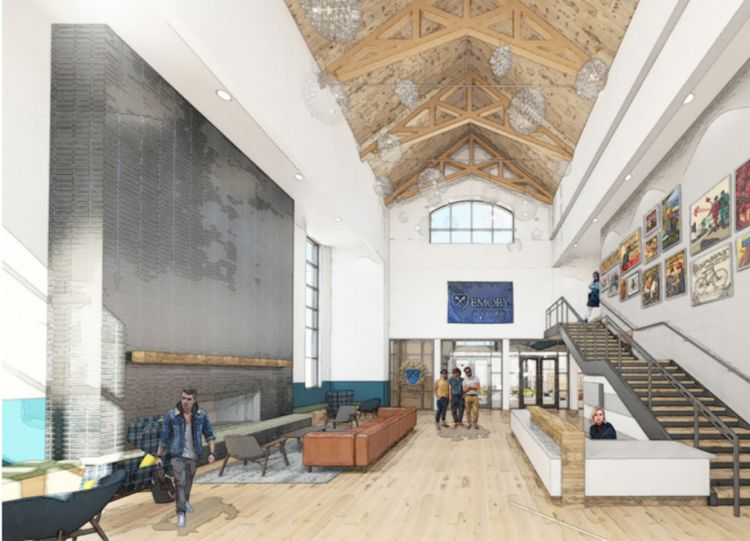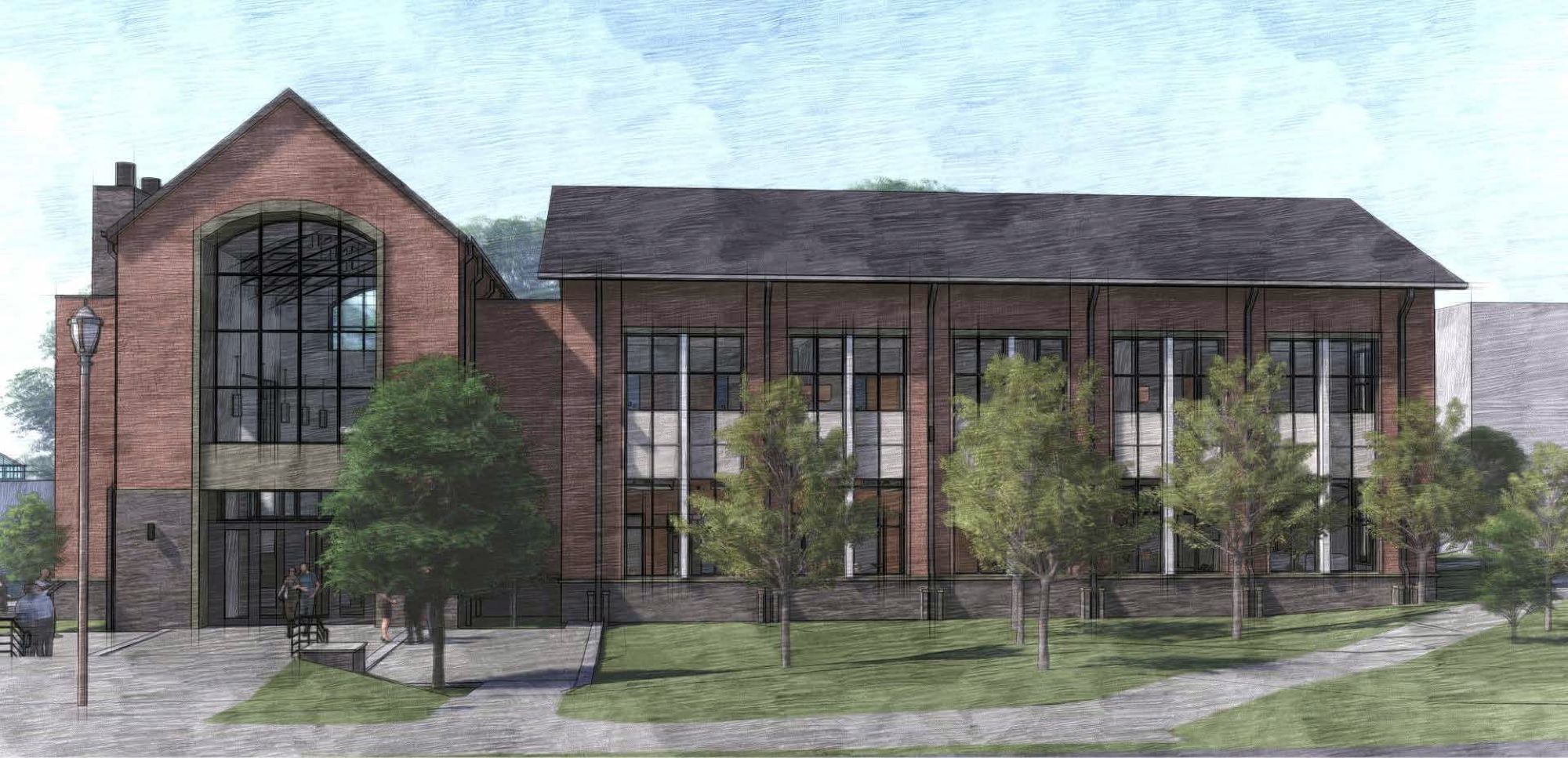 Oxford College has always been a proud member of the Oxford/Covington/Newton County community. In this past year Oxford greatly increased its local participation and visibility, most notably by adding a director of community relations to the staff. In November, Oxford was a sponsor of the Atlanta Symphony Orchestra's performance in Covington. Here Dean Hicks and Buncie Lanners, executive director of the Arts Association in Newton County, greet each other prior to the concert.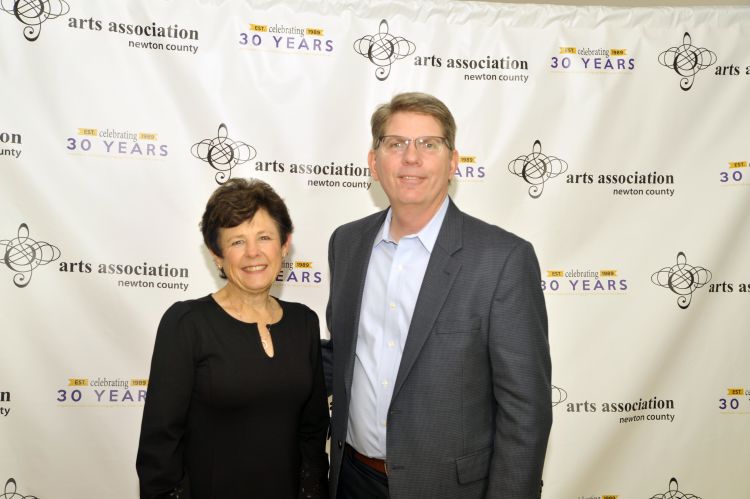 Oxford hosts two simultaneous projects as part of the Emory Cares International Service Day each November. This year in Candler Hall, 109 students, faculty, staff, and alumni signed-up to work together packing holiday boxes for children in the Newton County Foster Care program. Outside, 55 volunteers removed invasive plant species on campus and cleaned up the Oxford trails.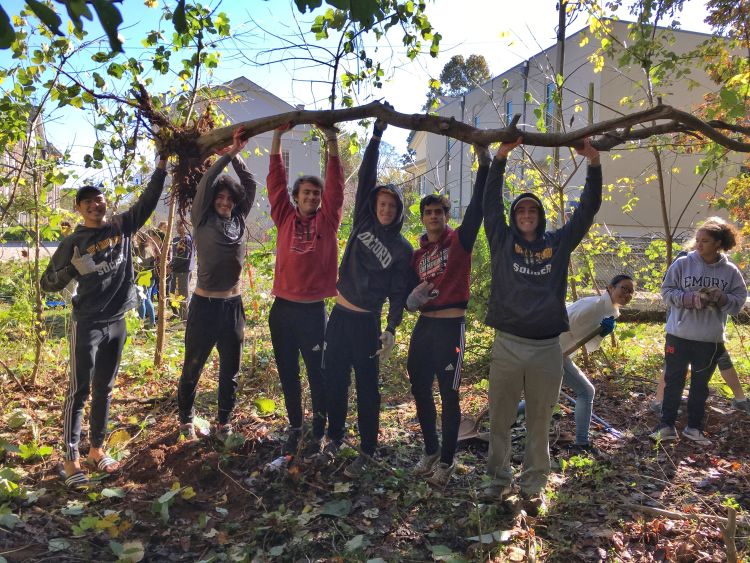 In the 167 years since it was built as a space for debate-society meetings, Phi Gamma Hall has played many roles in Emory's history. After extensive renovation, the elegantly plain building anchoring the northwest corner of the Oxford quad reopened in November with another incarnation — as a space dedicated to academic and public events.
Happy Holidays from Oxford
Dean Doug Hicks, along with the students, faculty, and staff of Oxford College, wishes you a year filled with joy and wonder.