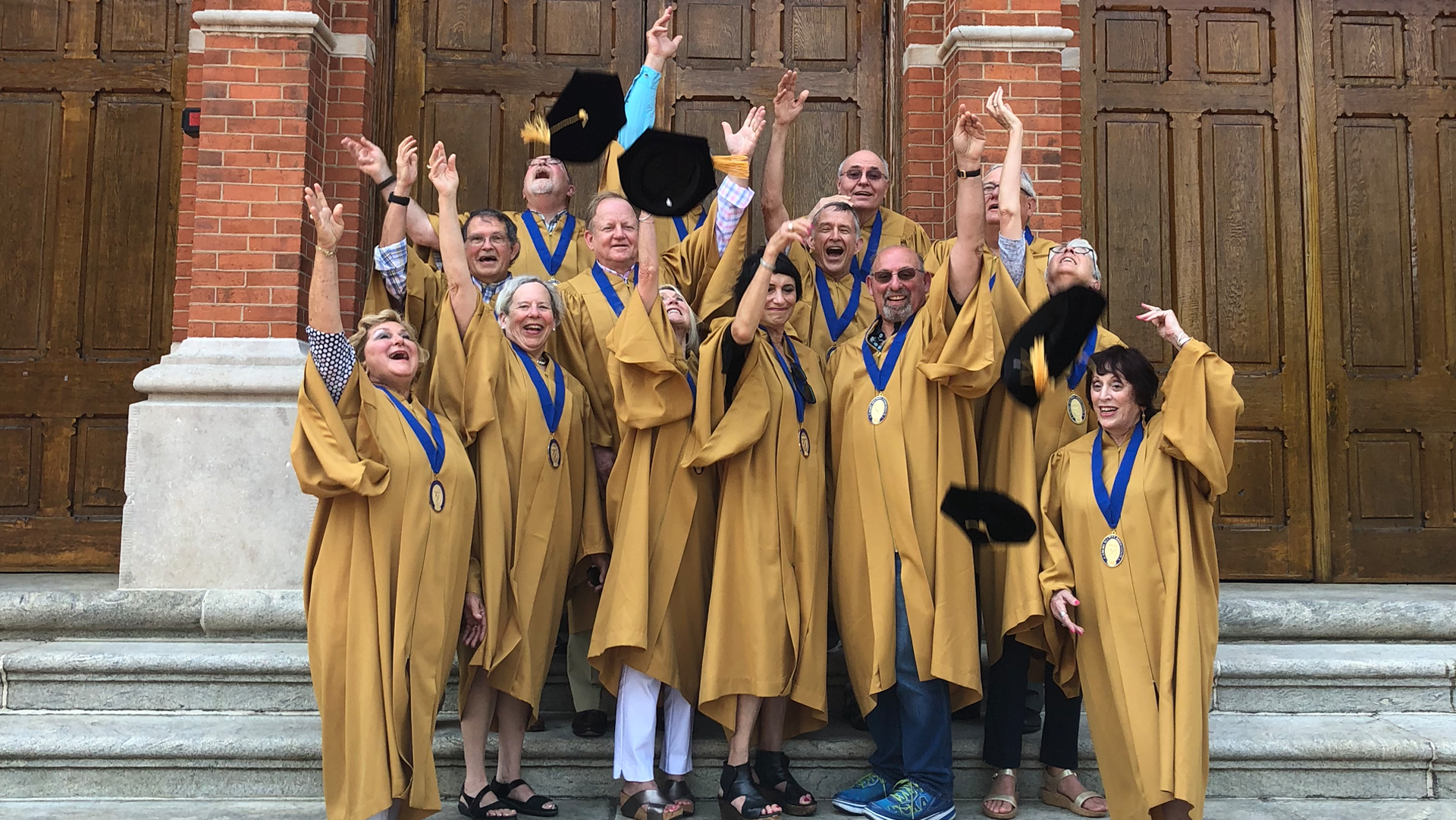 Reunions
Reconnect with your former Oxford College classmates and visit with faculty, staff, and current students at our annual reunions. During this time of social distancing, reach out to your Oxford alumni friends by connecting online or through social media.
Stay Connected with Classmates
Have you fallen out of touch with a friend? The Emory alumni directory helps alumni search for old friends, former classmates, and other alumni around the world. If you haven't already, find out how you can register for the Emory Online Community. A current email address is required. And while you're there, please remember to update your contact information so your friends can get in touch.
Giving in honor of your 50-Year Reunion
Your 50-year reunion is not only a chance to celebrate lifelong friendships, recognize the accomplishments of classmates, and commemorate an important milestone in your life with Emory, but also marks an occasion to give back to your alma mater and support current and future generations of talented Emory students. Our alumni take the lead in philanthropy, supporting amazing students, brilliant faculty, and incredible research and programs. We hope you will continue this tradition and consider making a celebratory gift in honor of your 50-year reunion to an area of Oxford personally meaningful to you.
For any questions, please contact Tammy Camfield 89Ox 91C at 770.784.8314 or tammy.camfield@emory.edu.