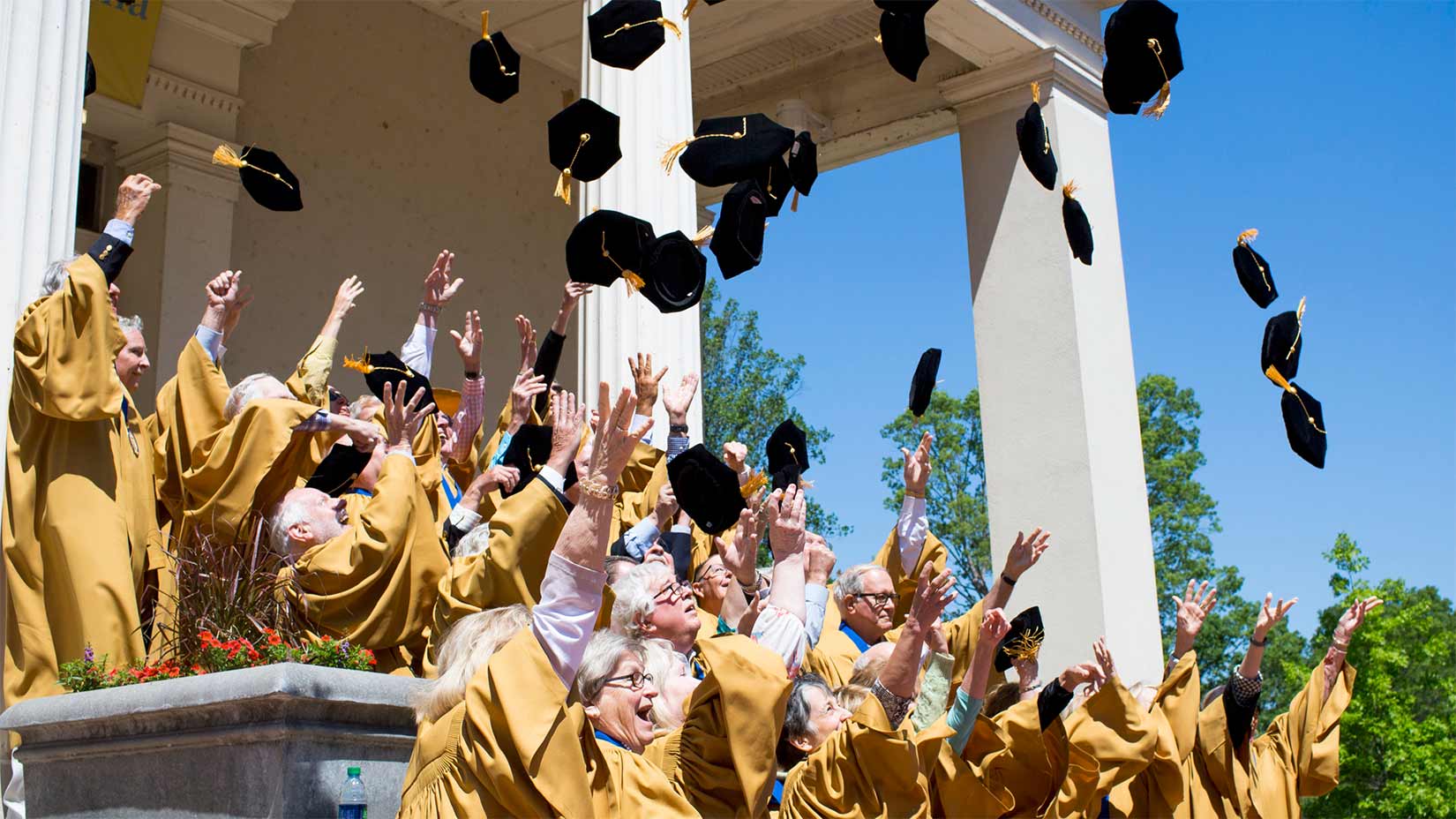 Reunions
Reconnect with your former Oxford College classmates and visit with faculty, staff, and current students at our annual reunions. During this time of social distancing, reach out to your Oxford alumni friends by connecting online or through social media.
Update on Oxford Reunion Cancellations
Due to increased COVID-19 (coronavirus) activity and the rapidly evolving advisories, we have made the difficult decision to postpone Oxford Alumni Reunion Weekend events scheduled for April 17-18, 2020. All registration fees will be reimbursed within 10 business days.
To ensure we are able to continue celebrating these special milestones, reunion classes scheduled to meet this year (1975, 1980, 1985, 1990, 1995, 2000, 2005, 2010, and 2015) will celebrate your reunion during Oxford Alumni Reunion Weekend 2021. You will join the classes observing their reunions in 2021 so we will have a larger celebration with more of your classmates. We will continue to keep you updated on preparations for Oxford Alumni Reunion Weekend 2021.
Stay Connected with Classmates
Have you fallen out of touch with a friend? The Emory alumni directory helps alumni search for old friends, former classmates, and other alumni around the world. If you haven't already, find out how you can register for the Emory Online Community. A current email address is required.
Update on Oxford 50th Reunion Cancellation
In response to the COVID-19 (coronavirus), we are also postponing the 1970 50th Class Reunion. The reunion will be rescheduled for May 7-9, 2021.
Join the Oxford College Class of 1970 Facebook page
Refresh Your Memory
Enjoy browsing online yearbooks to remind you about your Oxford experience.