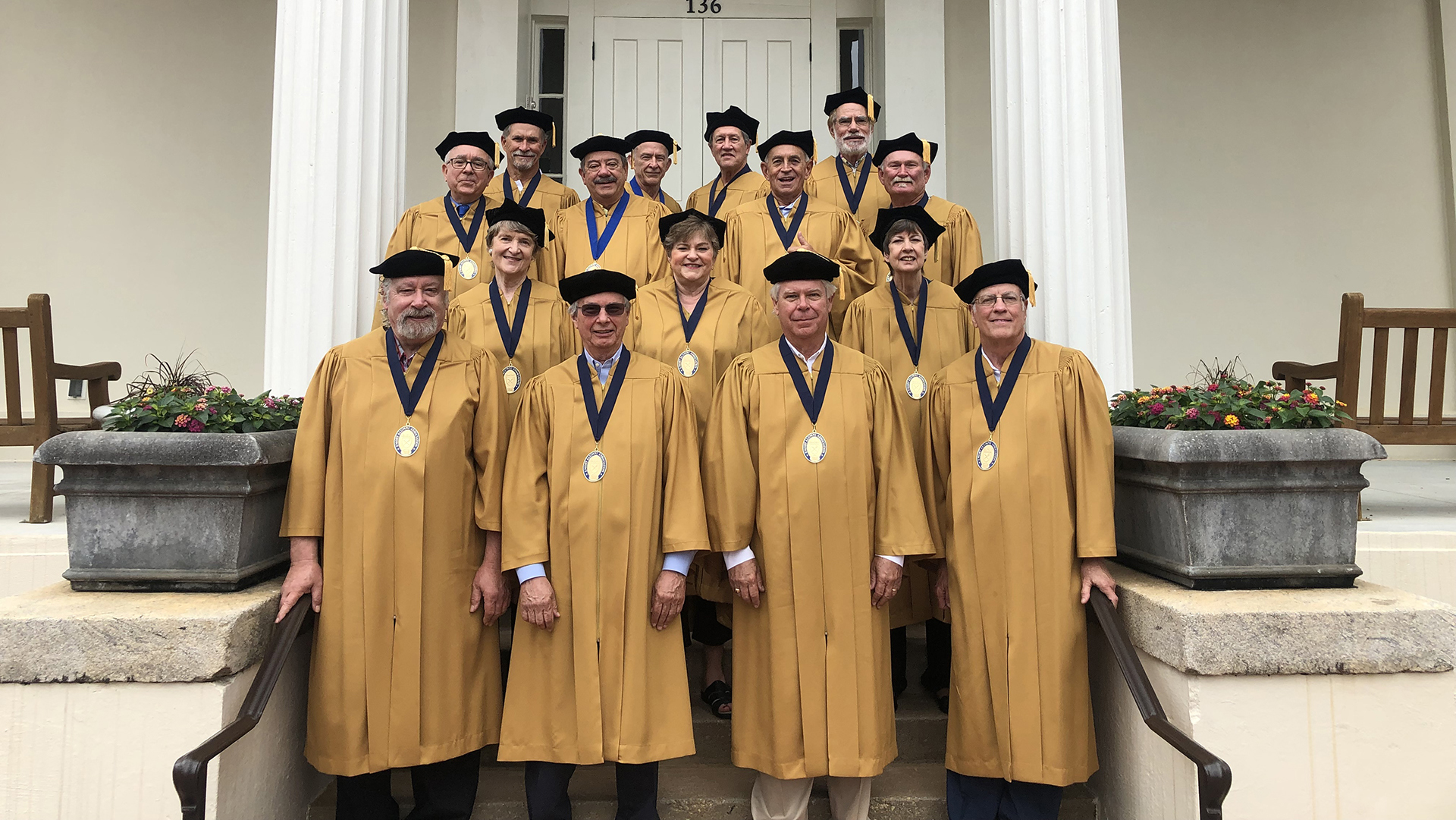 Reunions
Reconnect with your former Oxford College classmates and visit with faculty, staff, and current students at our annual reunions. During this time of social distancing, reach out to your Oxford alumni friends by connecting online or through social media.
1970 and 1971 50th Class Reunions
In consultation with Emory University public health experts, Oxford College administration, alumni, and out of an abundance of caution, we have made the difficult decision to reschedule the Oxford Classes of 70 and 71 50th Reunion. Yesterday Emory University announced new COVID guidelines, precautions, and certain restrictions that would make celebrating your reunion difficult at best.
To limit the current rise in cases and lessen the stress on systems and personnel needed to maintain safe campus operations, Emory is shifting to a modified yellow operating condition taking effect (9/2/21). You can read more on the Emory Forward website: https://www.emory.edu/forward/
For anyone who registered, we will automatically refund your registration fee.
We look forward to when we can celebrate the Classes of 1970 and 1971 for their Oxford 50th class reunions in person in the near future.
For any questions, please contact Tammy Camfield 89Ox 91C at 770.757.4641 or tammy.camfield@emory.edu.
Oxford Reunion Weekend
April 30, 2022
Get ready for a large Oxford celebration as we are combining three years of reunions. We are celebrating the 5, 10, 15, 20, 25, 30, 35, 40, and 45 reunion years.

Classes observing their reunions are:
2020 Reunion year — classes ending in 0's and 5's

2021 Reunion year — classes ending in 1's and 6's

2022 Reunion year — classes ending in 2's and 7's
Everyone will be part of a larger alumni reunion celebration. We will continue to keep you updated on preparations for Oxford Alumni Reunion Weekend 2022.

This information is for all classes other than the 50th reunion classes of 1970 and 1971 who are having their 50th reunion September 10-12, 2021.
Stay Connected with Classmates
Have you fallen out of touch with a friend? The Emory alumni directory helps alumni search for old friends, former classmates, and other alumni around the world. If you haven't already, find out how you can register for the Emory Online Community. A current email address is required.
Join the Oxford College Class of 1970 Facebook page
Refresh Your Memory
Enjoy browsing online yearbooks to remind you about your Oxford experience.