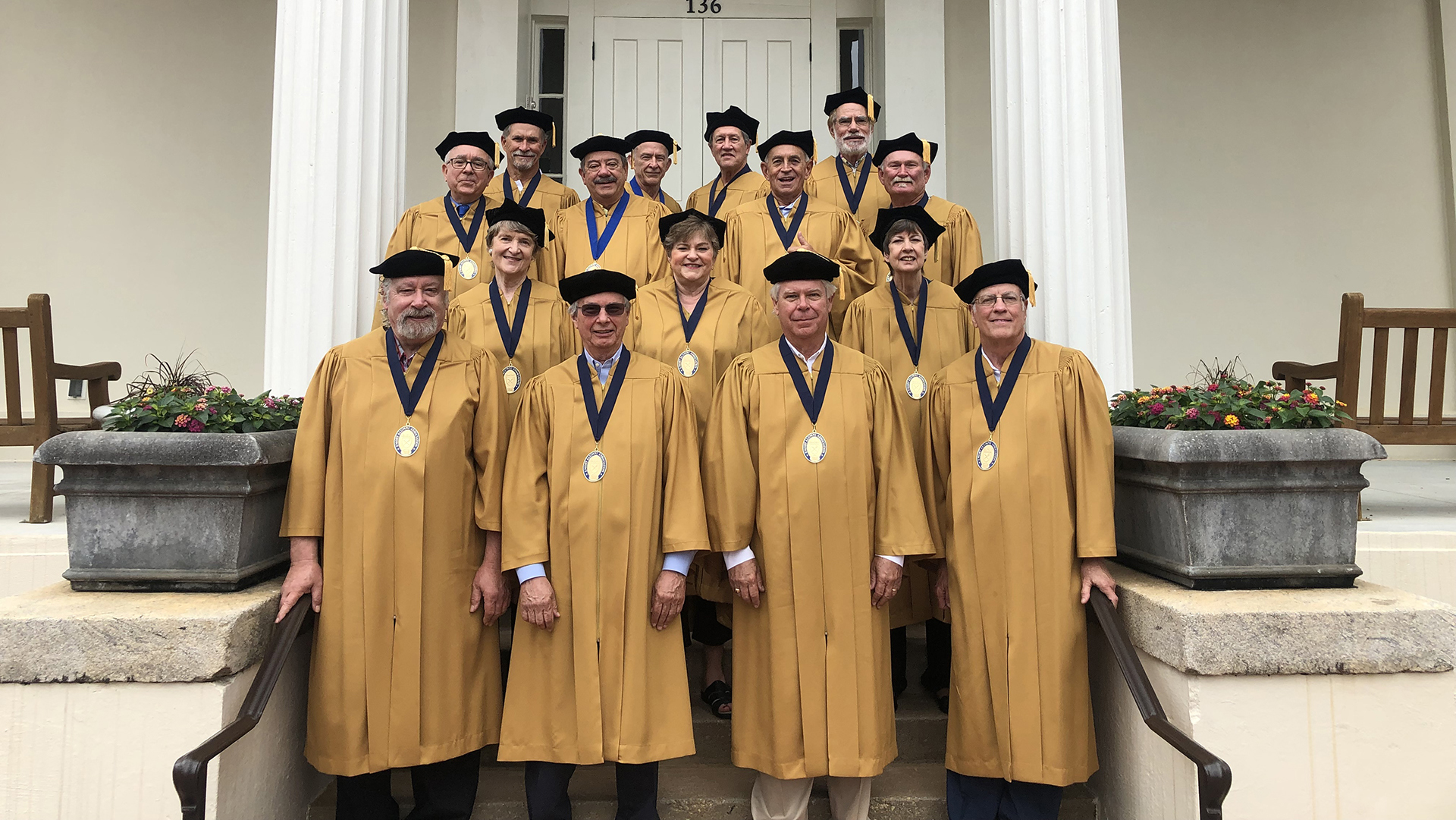 Reunions
Reconnect with your former Oxford College classmates and visit with faculty, staff, and current students at our annual reunions. During this time of social distancing, reach out to your Oxford alumni friends by connecting online or through social media.
1970 and 1971 50th Class Reunions
Pending public-health and Emory gathering restrictions in force at the time of the event, the Oxford 50th Class Reunions will be held September 10-12, 2021. We look forward to celebrating this milestone year with the Oxford Classes of 1970 and 1971 and bringing alumni back to campus in the fall. Please look for more details in the coming months as we plan for the event.
Update on Oxford Reunion Weekend
This information is for all classes other than the 50th reunion classes of 1970 and 1971.
Due to COVID-19 (coronavirus), we have made the decision to postpone Oxford Alumni Reunion Weekend events until April 2022. Classes observing their reunions are those who would have celebrated in 2020 (classes ending in 0's and 5's) and 2021 (classes ending in 1's and 6's). The reunion classes for 2022 (classes ending in 2's and 7's) will celebrate as planned. Everyone will be part of a larger alumni reunion celebration. We will continue to keep you updated on preparations for Oxford Alumni Reunion Weekend 2022.
Stay Connected with Classmates
Have you fallen out of touch with a friend? The Emory alumni directory helps alumni search for old friends, former classmates, and other alumni around the world. If you haven't already, find out how you can register for the Emory Online Community. A current email address is required.
Join the Oxford College Class of 1970 Facebook page
Refresh Your Memory
Enjoy browsing online yearbooks to remind you about your Oxford experience.