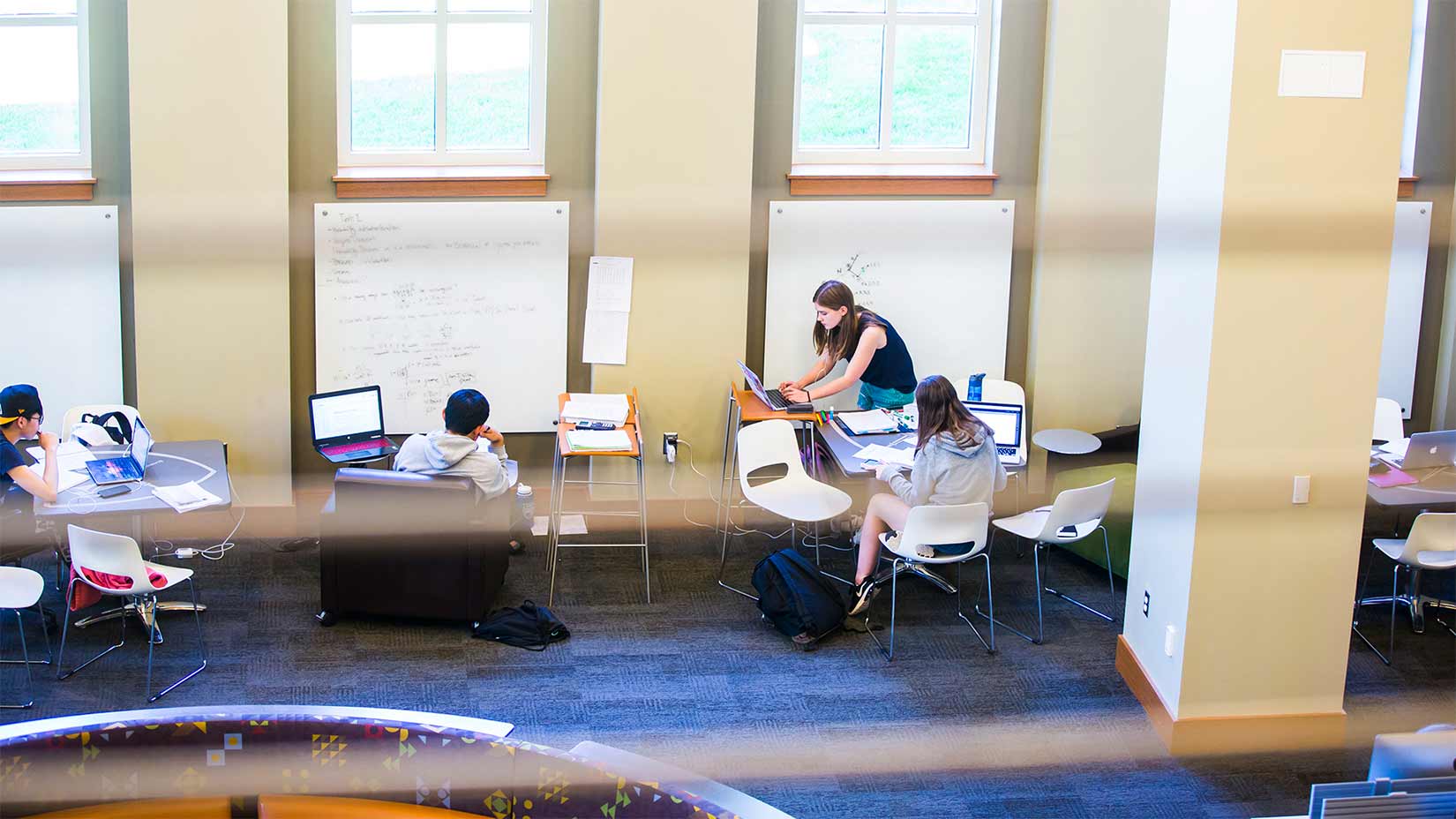 Merit Scholarships
Oxford College offers partial to full merit-based scholarships as part of the Emory University Scholar Programs. Scholar programs are more than just merit scholarships. They empower and support students to reach their full potential and make an impact on the university, Atlanta, and the world beyond.
Application and Selection Process 
Students wishing to be considered for merit scholarship at Emory University will self-nominate on their admission application. Students will be reviewed for the three different scholar programs (Oxford Scholars, Emory Scholars, or Goizueta Scholars). Applicants will be notified by the end of February if they have been selected as an Oxford College Scholar finalist. At that time, finalists will be invited to attend Oxford College Scholars Weekend that usually takes place near the end of March.
At the conclusion of Scholars Weekend, a select number of finalists will be designated Oxford Scholars with an offer of the Robert W. Woodruff Scholarship, named for the renowned businessman and philanthropist who headed The Coca-Cola Company for many years and gave generously to Emory University. The Woodruff Scholarship is a four-year full-tuition, fees, room, and board scholarship and continues with the student when they transition to Emory College, Goizueta Business School, or the Nell Hodgson School of Nursing for their junior and senior years. Woodruff Scholars are also a part of the Emory Scholars Program and participate in events that bring together all Woodruff Scholars for networking and community building. The Emory Scholars Program provides these students with personal development opportunities through specific programming that compliments the Woodruff Scholarship.
Although only a select few are designated Oxford Woodruff Scholars, those finalists who distinguish themselves as excellent matches for Oxford's rigorous academic environment, vibrant student body, and progressive community may receive offers of merit scholarships at Oxford College. These scholarships range in value from half-tuition and fees (Faculty Scholarships) to full-tuition and fees (Dean's Scholarships). These scholarships also continue with the student as they transition to Emory College, Goizueta Business School, or the Nell Hodgson School of Nursing for their junior and senior years.
Admission
Students not selected as finalists will continue to be considered for admission under the decision plan they selected as well as for smaller merit-based scholarships. Please know that not being selected as a scholar program finalist has no bearing on your overall admissibility to the university.
Oxford Scholars Program

This table summarizes aspects of the Oxford Scholars Program and offers information about our merit scholarships.

Faculty Scholarship
Dean's Scholarship
Robert W. Woodruff Scholarship

*Oxford College Woodruff Scholars will be a part of the Oxford Scholars Program for semesters 1-4 and will also be part of the Emory Scholars Program for semesters 3-8.

Admitted to Oxford College

Yes

Yes

Yes

Coverage
Half tuition and fees
Full tuition and fees
Full tuition, fees, room & board
Renewable for Eight Semesters

Yes

Yes

Yes

3.4 GPA Requirement

Yes

Yes

Yes

Remain at Oxford College Four Consecutive Semesters

Yes

Yes

Yes

Oxford and Emory Scholars Program

No

No

Yes

*

Priority Registration and Housing

No

No

Yes

Mandatory meetings and community service 

(additional requirements apply & will be detailed in scholarship offer letters)

No

No

Yes

Eligible for Woodruff Dean's Achievement Scholarship

(full tuition, fees, room & board; renewable for up to 6 semesters)

Yes

Yes

No