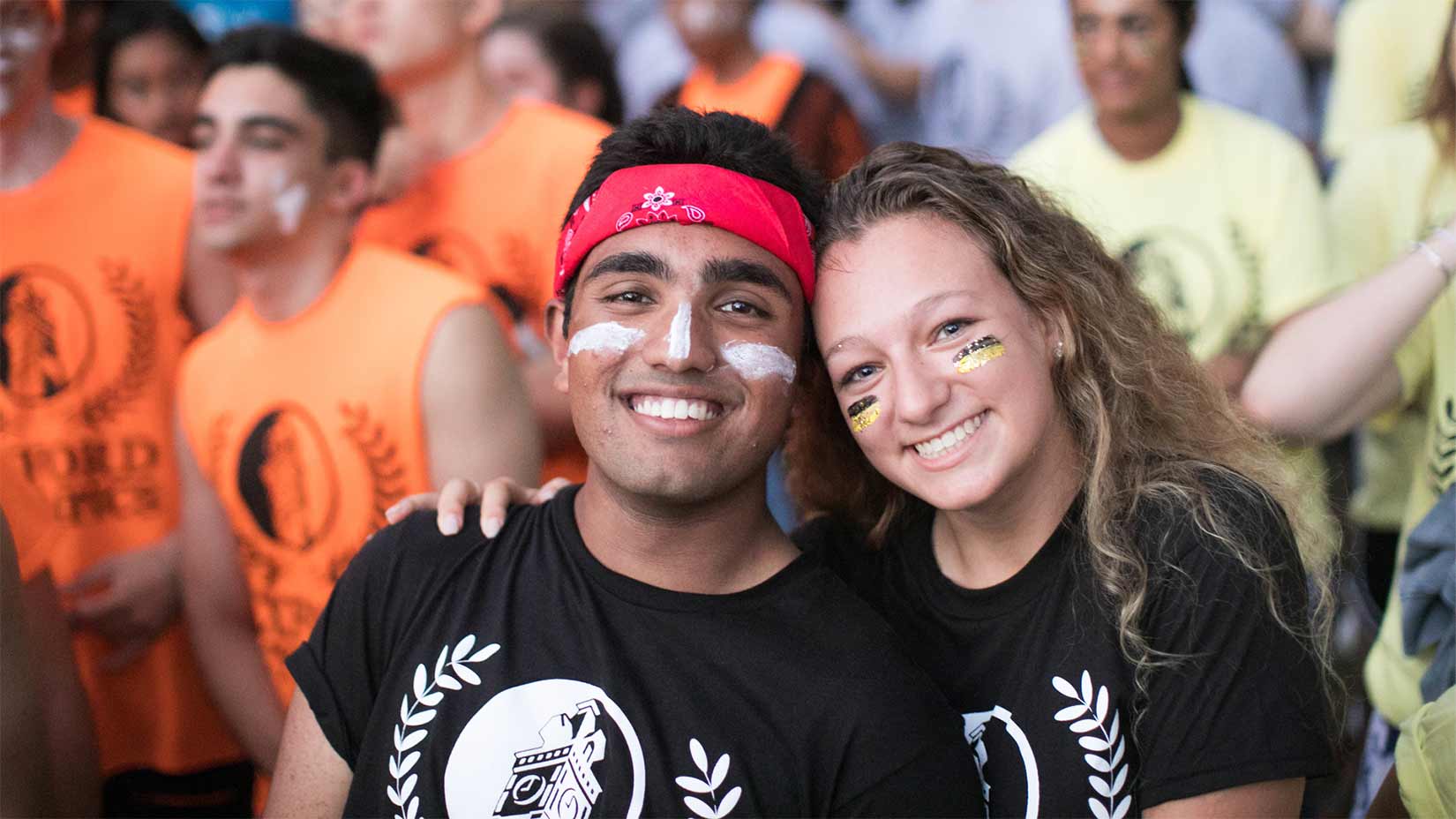 Campus Life
At Oxford, you'll find bright, curious, thinkers who are engaged with our close-knit and inclusive community.
We provide the resources, guidance, and expertise, and our students make this campus their own—a place where they learn, lead, explore, create, grow, and enjoy each other's diverse point of view.
Explore Campus Life
Leadership and Service
Leadership is our middle name at Oxford, and we develop student leaders who serve the greater good with integrity and enthusiasm.
Student Organizations and Activities
From performing arts to service to student government and campus leadership, you'll find so many ways to make your mark on campus.
Athletics and Recreation
Whether you compete on one of our nine varsity sports, participate in our variety of club sports, or cheer on the Eagles like crazy, you have that Eagle spirit.
Housing and Dining
From our traditional-style residence halls to our farm-fresh and social dining, living and dining at Oxford feels like home.
Counseling and Career Services
Counseling and Career Services takes a holistic approach and provides a full range of services to all Oxford students to ensure stability and success at Oxford and beyond.
Religious and Spiritual Life
At Oxford, we nurture the religious and spiritual traditions of all, and we value the way faith enriches our learning and our lives.
Health and Wellness
Staying healthy is important to our community, and at Oxford, health and wellness is supported by two main organizations, our Center for Healthful Living and Student Health Services.