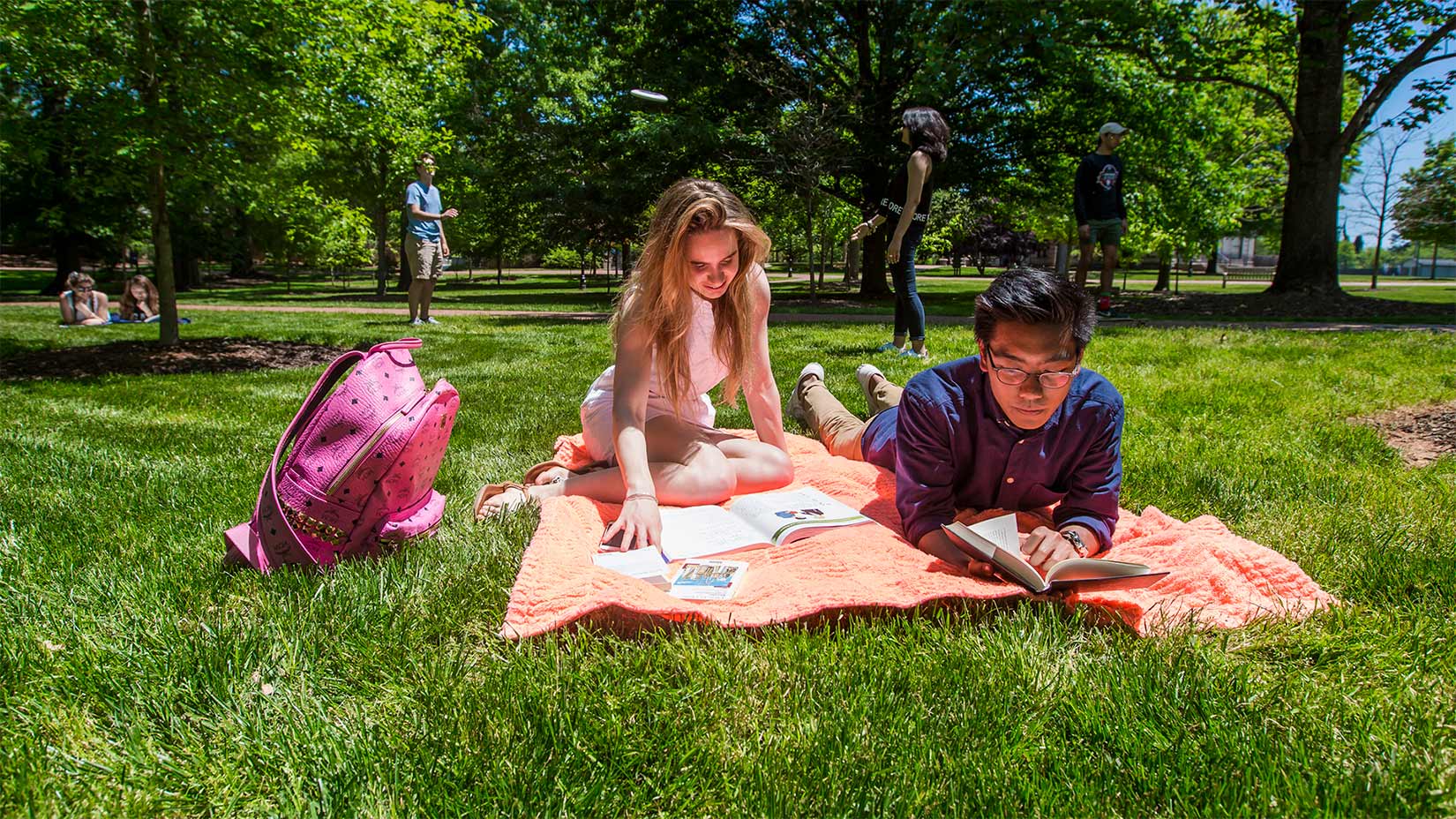 Visiting Oxford
Oxford College is located on Emory's original campus, 36 miles east of Atlanta in the small town of Oxford, Georgia, which is just north of the city of Covington. That may be where we're located on a map, but there is much more to get to know about where we are as a campus and a community.
Get to Know Us Better
During this unique time in our collective history, Oxford is committed to doing its very best to engage with students and their families. We want to provide: 
Authentic conversations with current students
Connection points with our Admission staff
Ways to explore campus and see our facilities
There are engagement opportunities for you to explore below, and we will be adding more to this page as they become available.  
We thank you in advance for your compassionate understanding. We are diligently working to create more ways to engage with our community, as students consider how Oxford College of Emory University can take their big ideas to new heights for the good of society.
Virtual Tour

---
While we realize virtual tours are not the same as being here in person, they do give a sense of what's on campus and showcase many of our facilities (some of which you wouldn't  necessarily get to see on a campus tour).
We invite you to take our virtual tour.
Information Sessions

---
Additional engagement opportunities will launch by April 6, including student-led virtual campus tours, and real-time information sessions from Admission staff members. Talking to members of the Oxford community is the most authentic way to learn about the student experience, and we look forward to engaging with you in these new virtual experiences very soon soon!
Visiting Atlanta
You'll find easy access to Atlanta from Oxford College as well as the many cultural and entertainment attractions found there. The 36-mile drive to downtown Atlanta takes less than an hour on the interstate. Regular, free shuttle service runs daily to Emory's Atlanta campus, where students can easily connect with transportation to other parts of the city.
Learn more about Atlanta