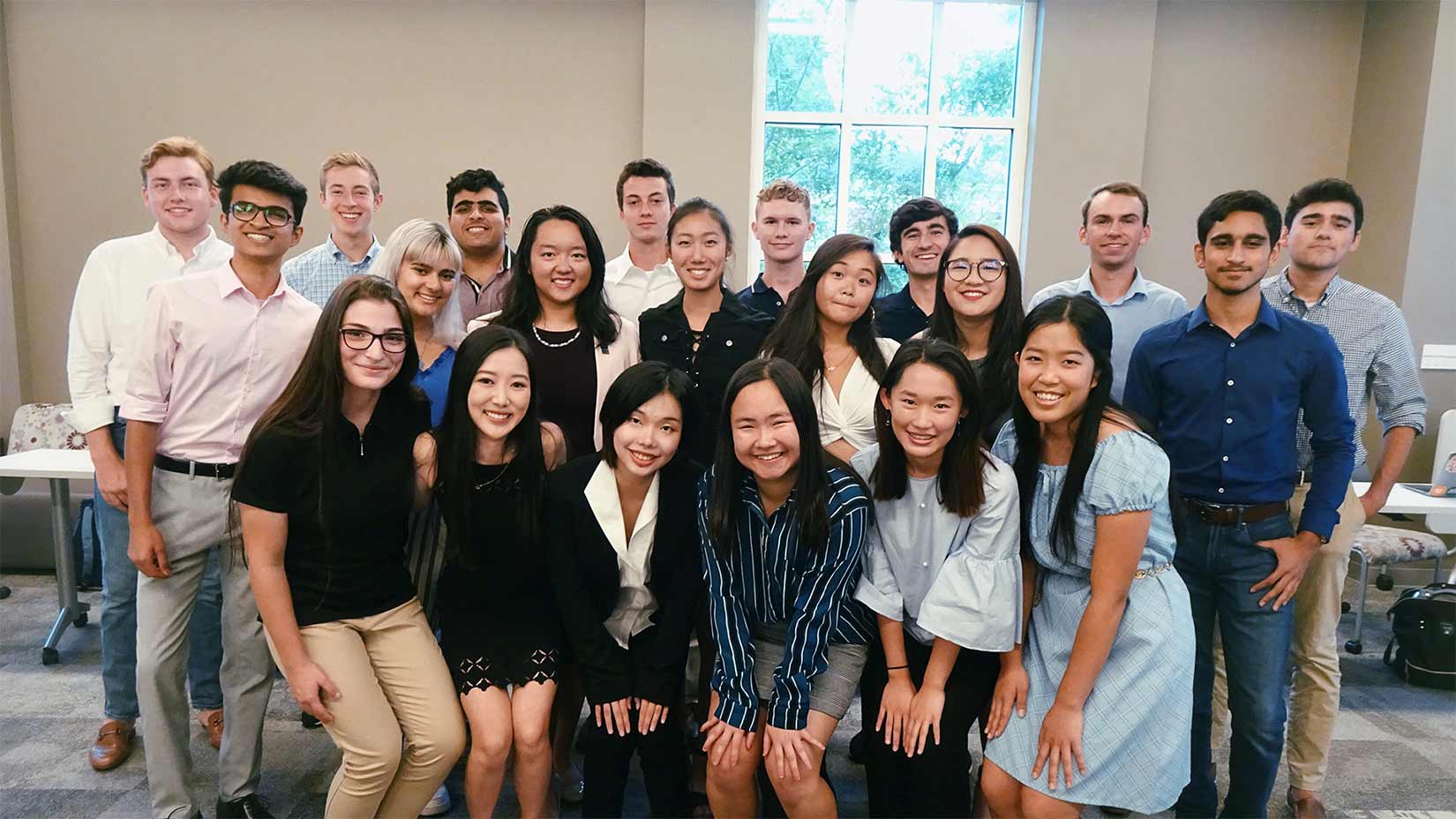 Student Government Association
Oxford College students elect the officers of our Student Government Association (SGA). SGA represents the interests of the student body to college administration, faculty, and staff, and it's a resource for you and all students during your time at Oxford.
Oxford's SGA is a divisional council of Emory University's SGA, which is the university's central student governing body.
SGA comprises motivated and diverse individuals who work hard to represent the student body throughout their term. From approving budgets for student events, organizing campus-wide campaigns, listening to student concerns and chartering innovative student organizations, this group plays an important part of student life at Oxford.
SGA Executive Cabinet
SGA officers make up the SGA Executive Cabinet, which includes the president, executive vice president, secretary, vice president of finance, vice president of internal affairs, attorney general, vice president of communications, Student Activities Committee president, chief justice, and speaker of the senate. Fellow students elect these officers in the spring semester of their first year.
SGA General Assembly
The SGA General Assembly is composed of the Executive Board and 14 senators—nine first-year senators and five second-year senators.
Committees
SGA sponsors several committees that address the concerns of students such as health and wellness, living (dining, housing, sustainability, and dining), transportation, arts and academics, and diversity and inclusion. 
2019–2020 Student Government Association Executive Cabinet
President: Rachel Ding 
Executive Vice President: Nick Paschetto 
Vice President of Finance: Liz Lee
Vice President of Internal Affairs: Mild Trakarnsadikul
Vice President of Communications: Jordan Spires 
Chief Justice: Kunal Suri
Secretary: Sabrina Jin