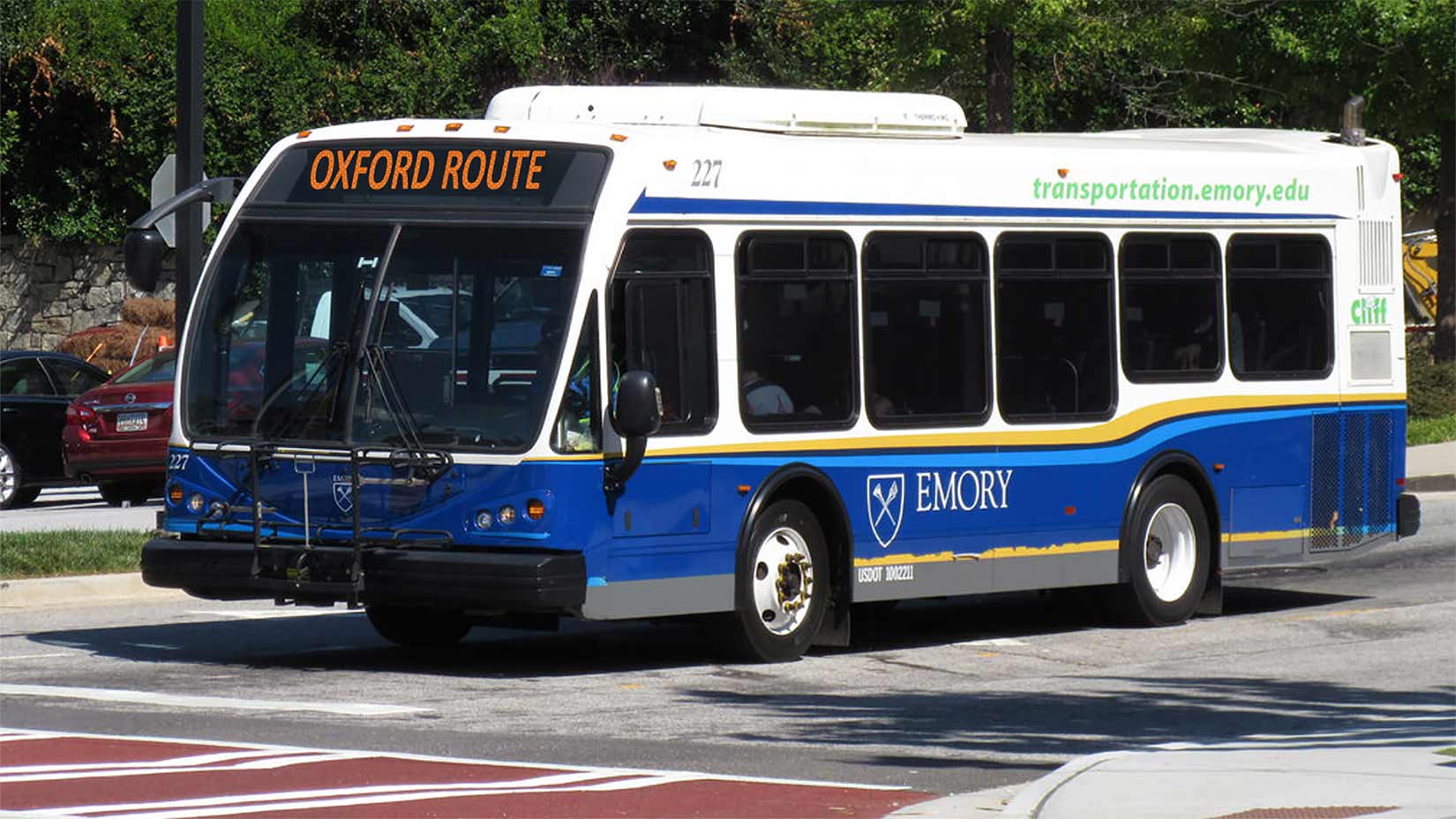 Transportation
Emory's Atlanta campus is a 45-minute drive from Oxford. It's a pretty direct trip, but there are other transportation options for getting to Atlanta or wherever else you need to go.
Fall 2020 Transportation Updates
Based on the current COVID-19 conditions in our region, Emory has made very difficult decisions that affect all members of our community but are necessary to create a safe learning environment while upholding our core principles. Please check the Oxford Forward pages for updated information about transportation.
Shuttle Services
During a typical academic year, Cliff—the university's shuttle service runs on a regular schedule between the Oxford and Atlanta campuses. However, during COVID-19, the shuttles are not available. 
Fall 2020 Oxford Grocery Shuttle
Electric Vehicle Charging
The parking lot adjacent to Fleming Hall offers two parking spaces with chargers for drivers of electric vehicles.
Uber
Uber serves the Covington/Oxford area.