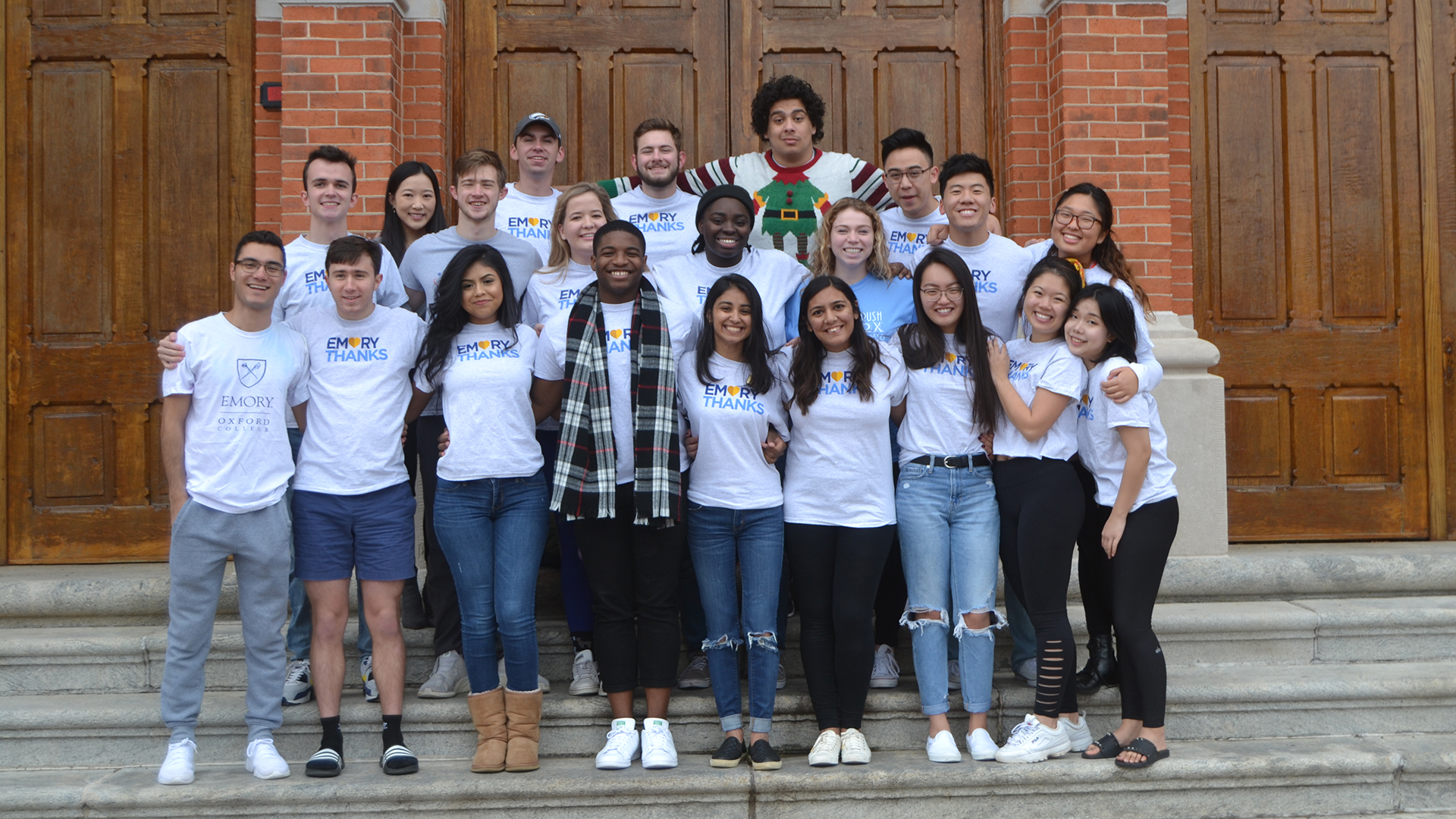 Class Gift
The 2020 Oxford Class Gift Committee (OCGC) has selected the Oxford Chaplaincy Emergency Fund as the recipient of this year's gift. 
This fund benefits the entire Oxford community, providing confidential assistance to students, staff, and faculty who have financial need in a time of emergency or crisis. Oxford's chaplain oversees the fund, which has provided such assistance as textbook purchases, travel needs related to an emergency/crisis or funeral at home, specific bills, and medical-related expenses, among other needs. Although the Emory Together Fund has been able to supplement some of these needs for students, the Chaplaincy Fund is an additional source that they can access.
Gift to honor Pernilla Hardin
OCGC members have chosen to make their gift to the Chaplaincy Emergency Fund in honor of Pernilla Hardin, Oxford's head tennis coach. Coach Hardin has guided both the Oxford Eagles men's and women's teams to national championships.
The men have won five national championships during Hardin's leadership in 2015, 2016, 2017, 2018, and 2019, and she guided the women's team to five national championships in 2015, 2016, 2017, 2018, and 2019. Both the men and women's teams have earned all-academic team and individual awards as well. The NJCAA has named Hardin its Coach of The Year eight times.
Sophomore Neha Ali chairs the OCGC, and says, "Coach Hardin is an amazing coach and human being, and the students are thankful to have her at Oxford College."
The OCGC assists Oxford College's Office of Advancement and Alumni Engagement in its efforts to establish a culture of giving among the students at Oxford. The committee is composed of sophomore students who have demonstrated leadership and an interest in serving the college. OCGC members work together to raise funds, and they select which areas of Oxford will receive the proceeds from their efforts. 
Other committee members include:
Jasser Ahmed
Neha Ali
Bryce Chang
Emma Chatson
Rachel Ding
Ehren Fernandez
Kyle Kairys
Alex Levine
Zay Lewis
Sam Lucius
Warren Luo
Sandra Macias
Prue Nkansah
Nick Paschetto
Jessica Qiu
Kriti Rastogi
Jaylen Simons
Michelle Tan
Hope Taylor
Chris Uribe
Jack Wolfram
June Woo, and
Molina Zhang.