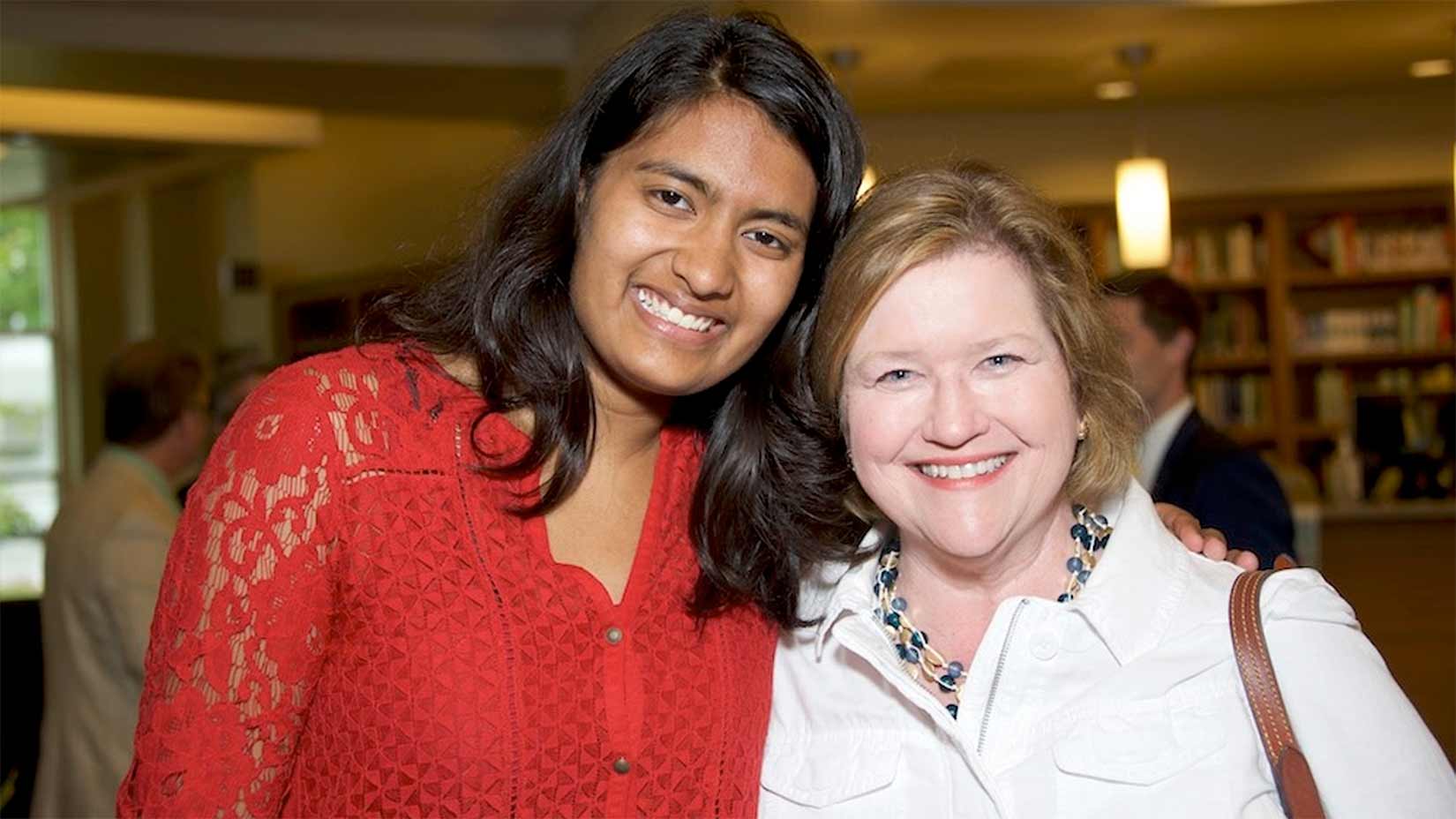 Get Involved
Through our mentor program and internships, Oxford offers two ways for alumni to share career wisdom and experience with current Oxford students.
Mentor Program
The Oxford Mentor program pairs sophomores with alumni working in their chosen career field. The program encourages an exchange of professional ideas, friendship, and expertise as mentors help students navigate career decisions and network.
Mentors and students commit to connect with one another—by phone, email, or in person—at least once a month. The program facilitates exploration and development of networking skills, informational interviews, perspective on majors and/or career choice, and possible career shadowing or internship opportunities.
The greatest gift that our alumni can give to our students is perspective. Perspective on the role that their GPA truly had or didn't have on their future, perspective on the value of a liberal arts education no matter the professional sector they enter, perspective on the versatility and flexibility of the workforce, and perspective on how much creative choice they have about designing their lives, while in college, and especially after graduation.
As a collaboration of Oxford's Alumni Relations and Career Services staff, the Oxford Mentor program includes alumni from across the United States. If you live outside the Atlanta area, you will be matched with a student for e-mentoring or with a student who plans to live in your area after graduation.
Each year, we match alumni and students in the fall, followed by a kickoff event for participants. The program officially closes at Oxford's May Commencement, though many connections last as the students continue on to Emory in Atlanta or other schools.
Internship Program
The Alumni Internship program pairs Oxford students with internships in the organizations where our alumni work. Through this connection, our students gain invaluable work experience and organizations gain quality interns.
Oxford students work at internships during the academic year in locations in and around Atlanta, and they take advantage of high-profile summer internships for credit at organizations across the United States.