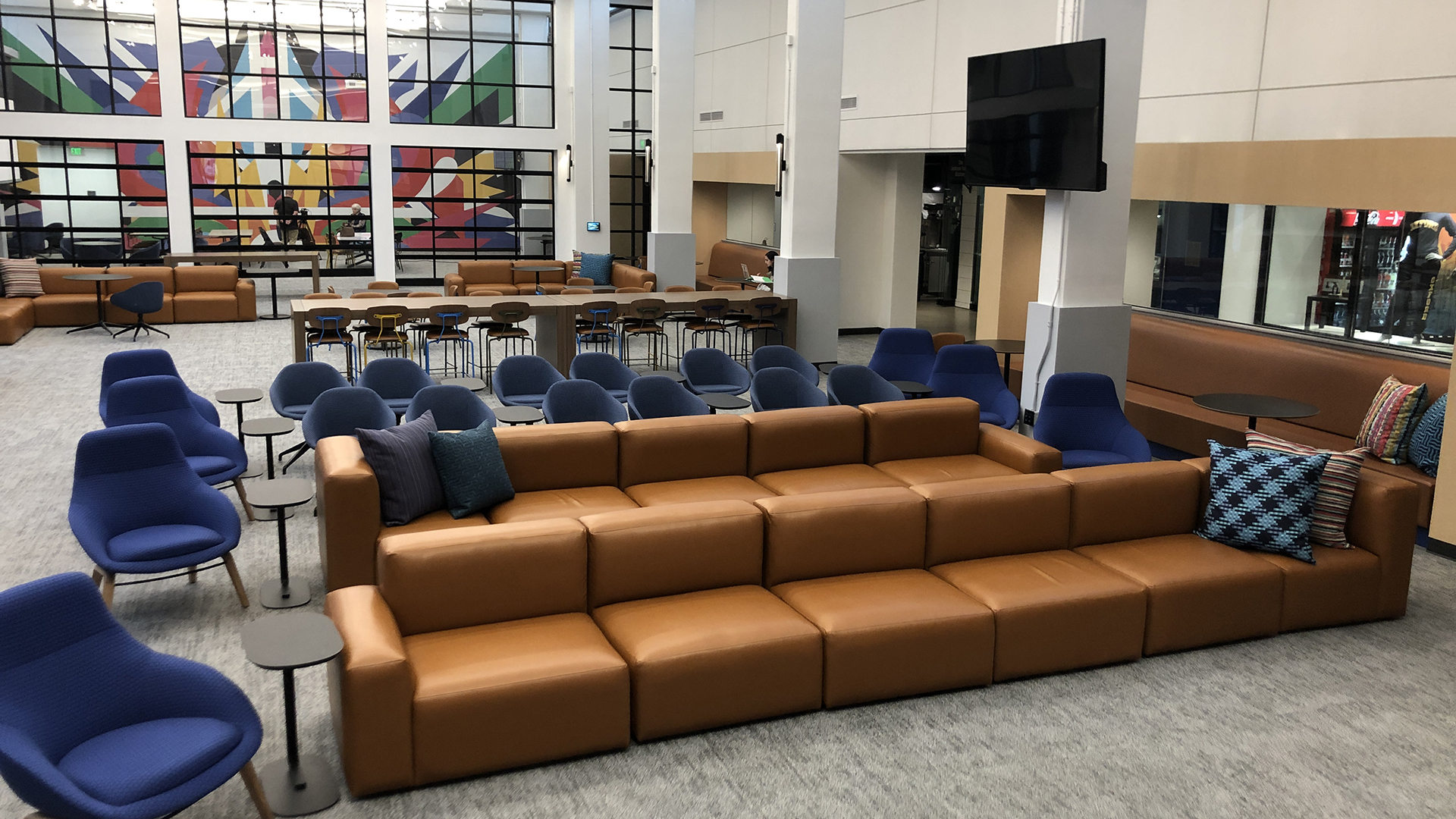 Events and Conferences
Oxford College Events and Conferences (OCEC) manages the operations for all events and programs that take place on the Oxford campus throughout the academic year.
In addition, OCEC coordinates the rental and use of Oxford College facilities to people and organizations outside the college. This includes meetings, seminars, summer camps, training institutes, and the like.
Our campus, located 36 miles east of Atlanta on the historic original campus of Emory University, features historically rich architecture. Seven buildings on our tree-lined Quad were built before 1900, including the iconic Victorian-era Seney Hall, built in 1881. Today, these buildings, along with numerous more recent structures, are equipped with 21st-century technology and flexible spaces.
Planning your event
Whether you're designing a meeting or a month-long residential conference, our team can help you plan. Oxford offers several unique locations available to rent for private events. Unique Venues has named Oxford as a top pick historic venue. We can provide a venue for your business meeting, workshop, wedding reception, graduation party, or family reunion.
Learn about Oxford's designation as a top pick historic venue
In order to maximize your interactions with our office, please review the information below before contacting us.
Facilities
 Our facilities are available during the following times:
Winter Break—approximately the first two weeks of January
Spring Break—second full week of March
Summer Break—second week of May through the first week of August. Please complete the Summer Conference Inquiry Form before contacting our office. (In addition to our regular staff members, we employ student summer conference coordinators to ensure we meet your expectations.)
Thanksgiving Break—Wednesday through Saturday 
Dining
Will your group eat all of their meals on campus or will some be off campus?
Do your participants have special dietary restrictions (i.e. allergies, vegan or vegetarian, or kosher meals)?
Do you want a catered meal for a special event during your conference? Oxford Dining can provide your group with fresh, contemporary menus for special meals or informal coffee breaks. If you're interested in a catered event, notify the Events and Conference office early in your planning. Browse the catering guide.
View dining options.
Meeting Spaces
What kind of meeting spaces do you need? Will you need technology? Throughout the Oxford campus there are technology enabled classrooms (TECs) as well as technology-enhanced conference rooms supported by Oxford College Information Technology. The technology installed in these spaces enables the user to bring out the best of their well-prepared lecture or presentation.   
We also have a few classrooms and meeting spaces that do not have installed technology. If there is a need to use technology in one of these spaces, then please submit an AskIT request to tell us what will be needed and when.
We have enjoyed bringing hundreds of teens out to Oxford each summer for more than 20 years. All-inclusive pricing helps us budget and we couldn't ask for a better setting for our students to learn and have fun.
Additional Services
These are some of the facilities available at Oxford to enhance your conference or meeting on our campus.
Contact Us
Find out more about costs or schedule a tour.
Hours and Location

Monday–Friday, 8:30 a.m. to 5:30 p.m.

Mailing Address

Office of Events and Conferences

807 Whatcoat Street (across from the Oxford Mail Center)

Oxford, GA 30054