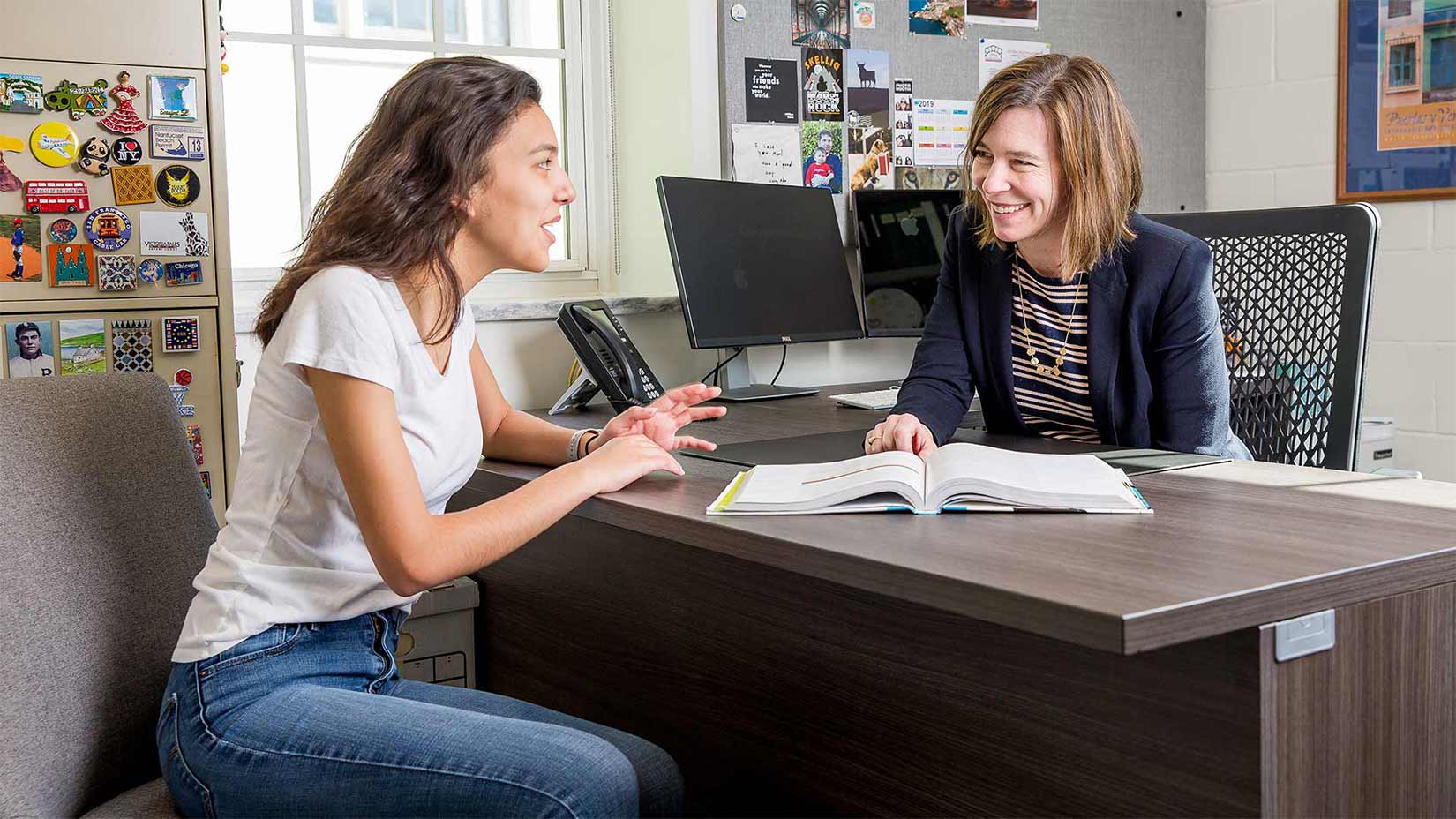 Advising Support Center
The Advising Support Center is just one of several offices that comprise a student's network of support at Oxford College. This network of individuals and departments work closely together to ensure that you're supported and successful in your academic endeavors.
At Oxford, you'll have access to career advisers, faculty advisers, academic deans, and of course the academic advising staff in the Advising Support Center to guide you through your two years at Oxford.
The Advising Support Center helps students navigate their academic careers while attending Oxford and plan for their continuation to Emory's Atlanta campus. We want to help students reach their goals at Emory and beyond.
Guidance Your First Two Years
Working with your faculty adviser—who will serve as the instructor of your Discovery Seminar course (taken during fall of your first year)—the Advising Support Center will support and guide you during your time at Oxford.
Meeting your degree requirements 
Managing routine academic requests such as registration and course withdrawals
Addressing academic concerns such as midterm status reports, course absences, and other academic hardships
Planning for Your Next Two Years and Beyond
Even while you're focusing on your Oxford experience, the Advising Support Center will keep your eye on the future, planning for your continuation to the Atlanta campus and your career goals.
Academic Adviser
Faculty Advisers
Academic Deans
Career Advisers
Supplemental Instruction
An academic assistance program, Supplemental Instruction provides weekly review sessions for historically difficult courses at Oxford College. Faculty select and Supplemental Instruction hires, trains, and oversees students who have the demonstrated mastery of course material and leadership skills to lead weekly review sessions.
Designed to help any student, not just the students who are not doing well in the class.
Evidence shows that regularly attending Supplemental Instruction sessions can increase a student's grade by a half to a full letter grade.