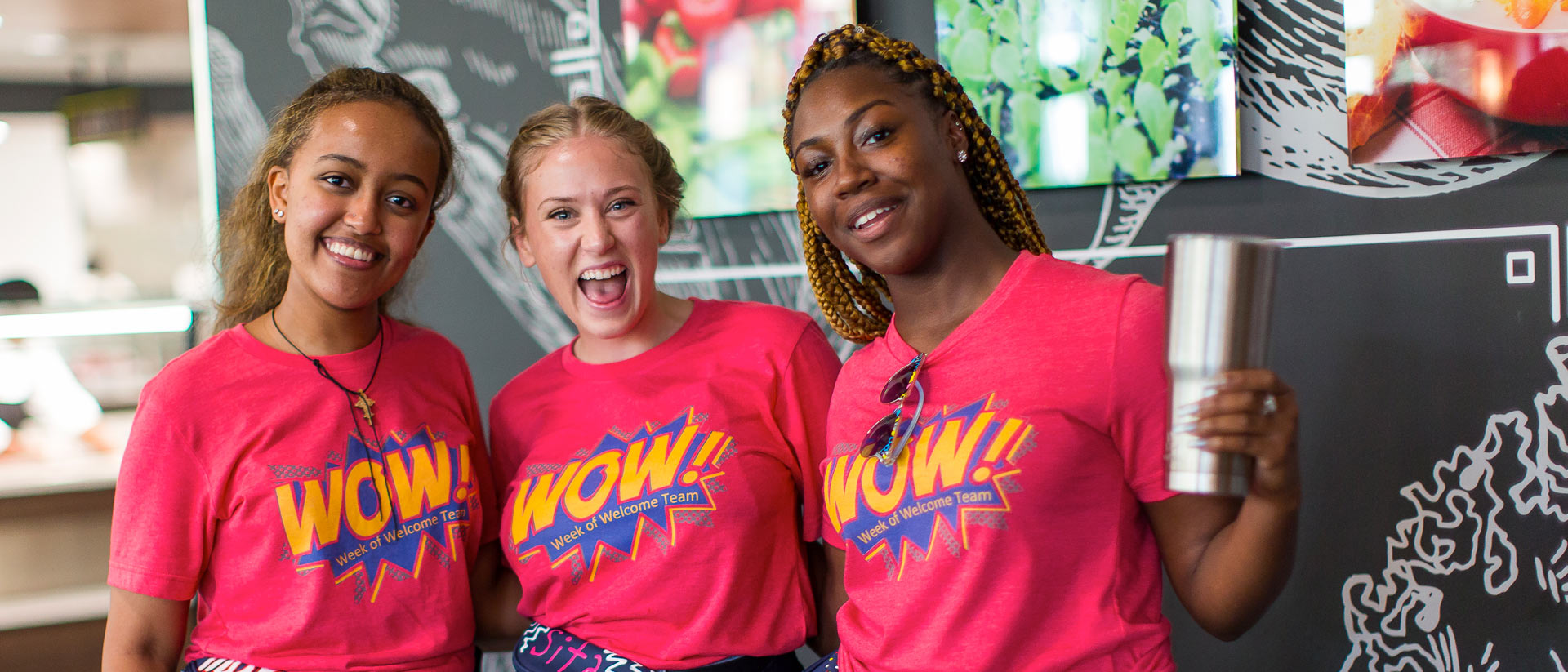 Admission and Aid
On our picture-perfect small campus, you'll enjoy the close attention of outstanding faculty committed to innovative teaching, foster warm relationships with your classmates, and develop as a leader inside and outside the classroom.
Admission
Choosing the right college takes time and effort. Oxford College is one of two entry points for Emory undergraduates. You'll find two different experiences for your first and second years of college available through one application process.
What We Look For
Even though our students are a diverse group, they do share some characteristics. They tend to be high achievers who are engaged in their community and who are looking to make the world—in ways big and small—a better place.
Academic Preparation

The classes you take and the grades you receive in them matter. We typically look for students who've taken more challenging classes (which can vary from high school to high school, and we take that into account, too) and have done well in them. You also have the option to have us look at standardized test scores, but those are optional and not required for admission. 

Recommendation Letters

Teachers know you best in the classroom, and we want to know what they think about you. You don't only have to ask for recommendations from teachers of classes where you have done well (although that is okay). Also think about teachers of classes where you struggled and overcame challenges. Those teachers have seen a different side of you that may be beneficial for us to know about.

Personal Statements and Essays

This is your place to show us who you are. We're looking for students who have a voice, who are intellectually curious, and who have demonstrated an engagement with the world around them. Take time to pick the topic that suits you best, and be sure to proofread before submitting it.

Time Outside of Class

We seek students who will contribute well to the life of the university and to Atlanta and beyond. What will you gain from our community and what will you give? Whether you've been involved in clubs, sports, a job, helping with family, research, or community service, we want to know more about those things.
Admission Deadlines
Admission Deadlines

| Application Plan | Apply by | Decision by |
| --- | --- | --- |
| ED I | November 1 | December 15 |
| Scholar | November 15 | February 15 |
| ED II | January 1 | February 15 |
| Regular | January 1 | April 1 |
Financial Aid
At Oxford, we think choosing a college should be based on fit, not finances. That's why we're committed to meeting 100 percent of demonstrated financial need for all accepted domestic students. In fact, about half of our undergraduates receive financial aid, demonstrating our ongoing commitment to making an Emory education affordable. Our approach includes need-based financial aid, merit-based scholarships, and programs such as Emory Advantage.
Financial Aid Deadlines
Financial Aid Deadlines

| Application Plan | Apply by | |
| --- | --- | --- |
| ED I | December 7 | |
| Scholar | Based on selected decision plan | |
| ED II | January 11 | |
| Regular | February 1 | |
720-770
SAT: Evidence-Based Reading and Writing
$229M
total undergraduate financial aid awarded
$47,456
average financial aid package
61%
of undergraduates receive need-based or merit financial aid