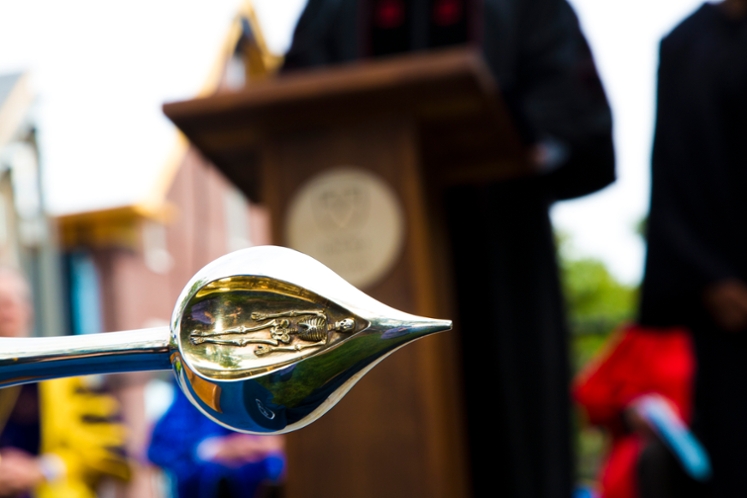 Commencement
Emory University will celebrate the accomplishments of the Class of 2020 in May with a series of Commencement experiences designed to unite graduates separated by a global pandemic in new and innovative ways.
Oxford College typically holds our Commencement exercises each spring to honor students before they move on to Emory University's Atlanta campus. We reconfigured this year's Commencement activities to comply with physical distancing requirements that emerged in response to the COVID-19 pandemic, which forced the cancellation of traditional on-campus ceremonies and related events.
The accomplishments of our graduates will be celebrated with online experiences until an on-campus celebration can be held at a later time. We believe our graduates have reached an important milestone in their college career, and we want to celebrate them and their achievements now. 
We created two virtual events with some of the elements of our customary Commencement weekend. One honors our tradition of Baccalaureate — an interfaith service celebrating Oxford's diverse community, which is held the evening before Commencement. The second video celebrates the completion of students' two years at Oxford. 
The Commencement video will also reveal the recipients of Oxford's two most prestigious awards, one highlighting the faculty and the other our sophomore class: The Emory Williams Award is the university's highest award for excellence in teaching, and the Eady Sophomore Service Award is presented to a sophomore student who, in the judgment of the faculty and chief administrators, has given outstanding and selfless service to the Oxford college community.
The Baccalaureate video will go live on Friday, May 8, at 5 p.m. EDT and our Celebrating Oxford's Graduates video will go live on Saturday, May 9, at 10 a.m. EDT. We will widely distribute links to view these events, and they will be posted on our website home page. In addition, they will be part of Oxford's presence on the Emory University interactive website.