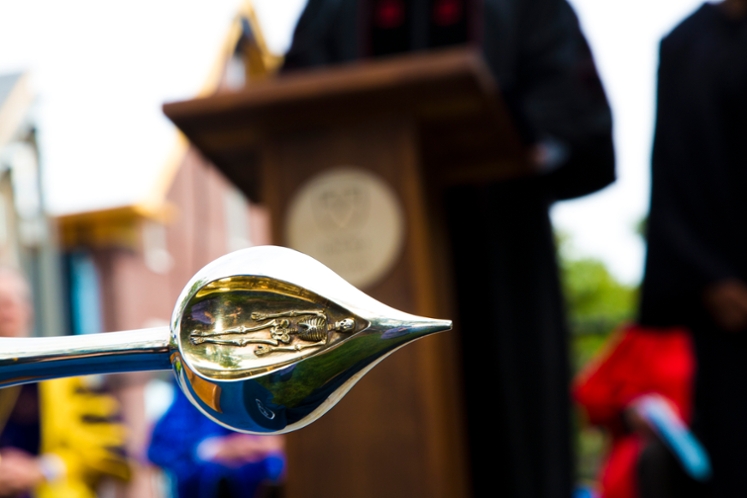 Commencement
Our 178th Commencement Ceremonies will be held May 6, 2023, at 10:00 a.m. This event will be held on the Oxford College Quadrangle.
We are pleased to share that Joe Moon, our Dean of Campus Life for more than 35 years, will be the keynote speaker at Oxford's 178th Commencement ceremony on May 6, 2023. Dean Moon will be retiring from Oxford on August 1, and I can't think of a more fitting way for him to close out his time here than by helping us celebrate this graduating class.
Whether you are a student, or a faulty or staff member, Dean Moon has enriched your Oxford experience—directly or indirectly. He has been at the core of our student-centered culture for more than three decades, and his work and spirit have touched every corner of campus. Over the years, he and his team have supported all aspects of our students' lives by listening to their unique perspectives and creating singular and inclusive programs to support their journeys.
We are a close-knit campus community, and we owe much of that experience to Dean Moon's leadership. He also is our resident keeper of Oxford stories, tall tales, and traditions. No one knows more about the history of Oxford, and I know that we all will look forward to hearing his parting words of wisdom in May.
If you are unable to attend in person you may watch the ceremony via Zoom.
View the 2023 Commencement Ceremony