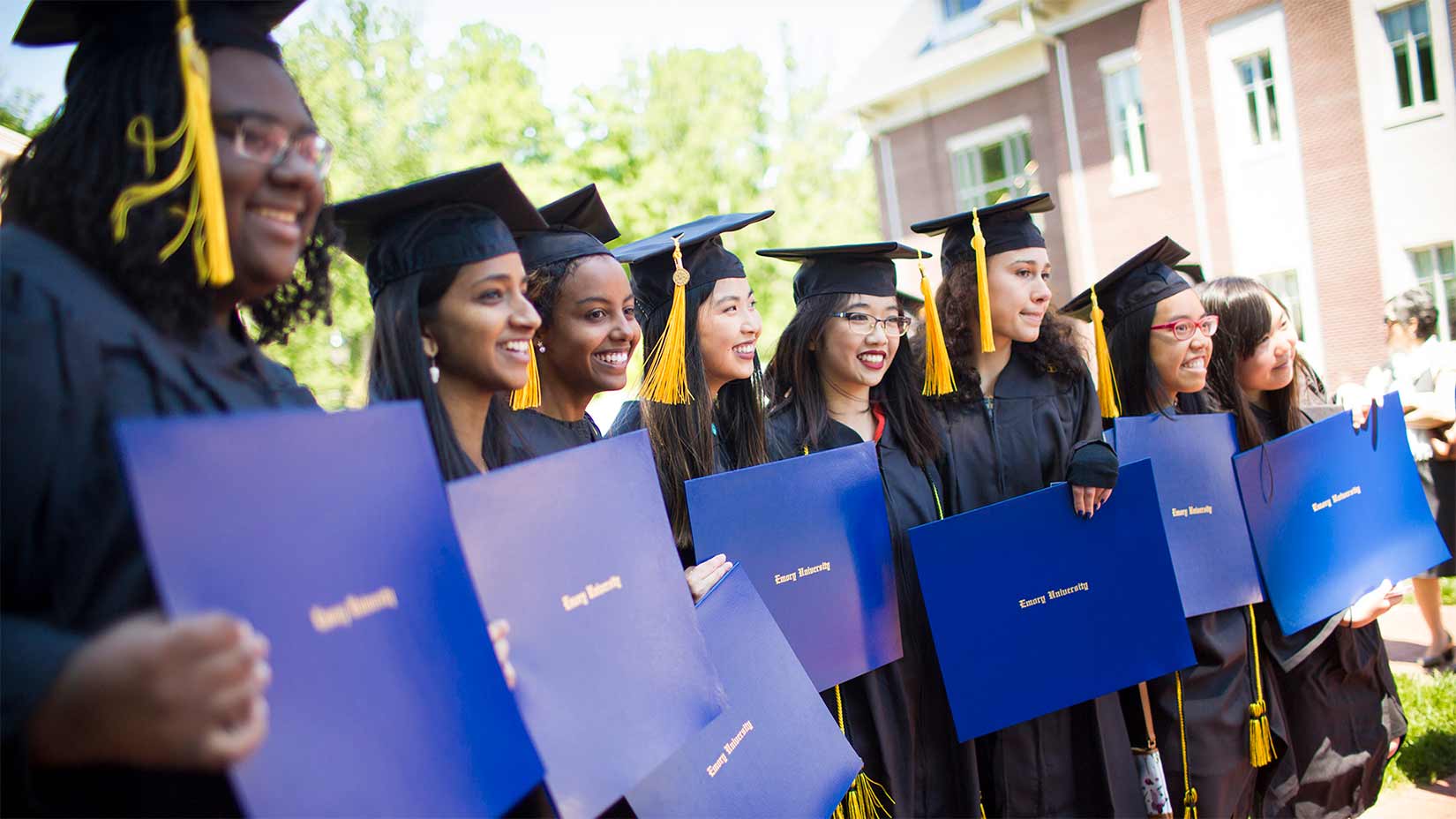 Welcome to the 2020 Virtual Scholar Weekend!
Congratulations again on being selected as an Oxford College Scholar Finalist. This page will be your go-to resource for everything you need to make your way through our virtual scholars programming.
Here, you will find comments from Emory University President Claire E. Sterk and Oxford College Dean Douglas A. Hicks along with the resources you need to navigate through this experience.
While we wish we could have hosted you on campus for you to get an in-person feel for what Oxford is all about, we remain steadfast in our commitment to safety for all of you, your families, and for our Emory community. While nothing can replace actually being here, we do encourage you to take a look around our campuses through our virtual tours to get a feel for what it will be like to be here in the fall.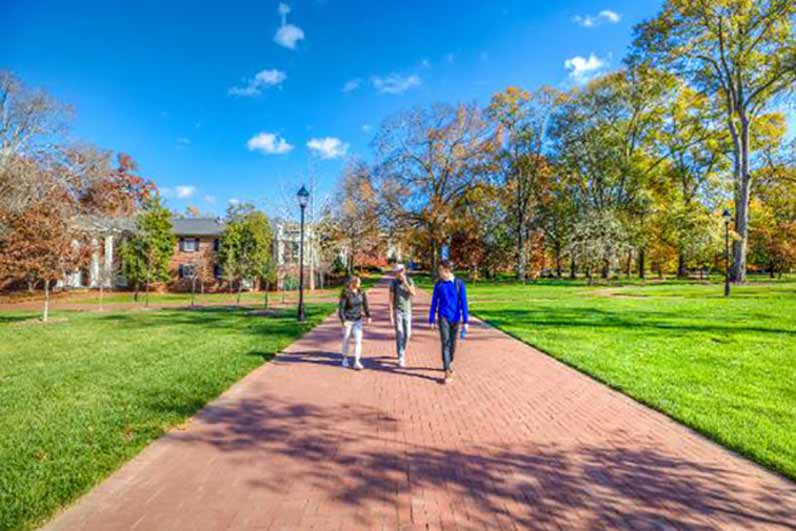 Take a tour of the Oxford campus
Oxford Campus virtual tour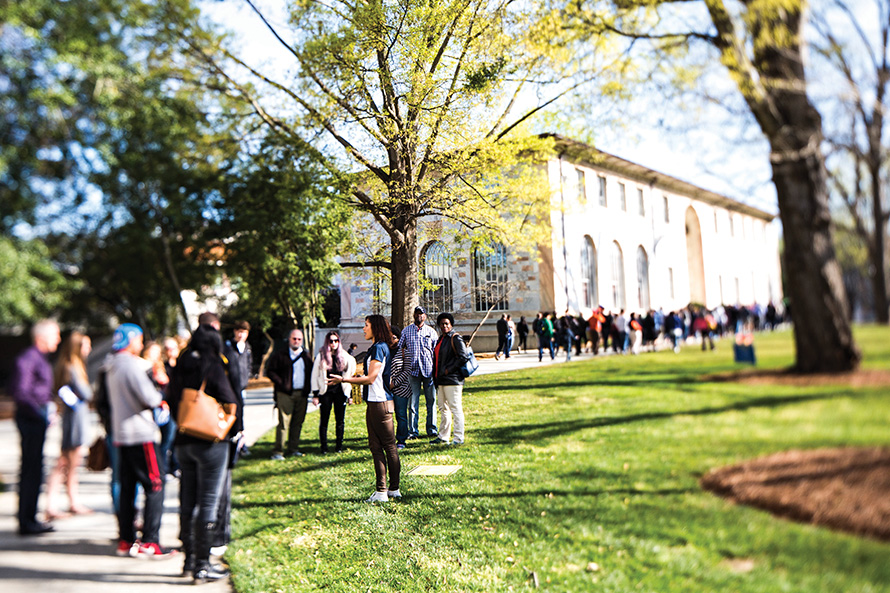 Take a tour of the Atlanta campus
Atlanta Campus virtual tour
Schedule
---
We are truly excited to "meet you" virtually, and we look forward to connecting with you more through the conversations we have. The Oxford Scholars Program is a great opportunity to explore everything Emory University has to offer and dive deep into our commitment to doing good in the world. We hope that through these interactions, you will gain deeper understandings of what Oxford College and the Scholar community stand for and what makes this such a special place.
11:30 AM EST – Welcome
Join us for a welcome from Oxford College Dean of Enrollment Services, Kelley Lips.
11:40 AM – 12:30 PM EST – Live, Interactive Current Scholar Student Panel
Current students will be discussing their experience as current Scholars and answering questions in real-time.
1:10 PM – 4:45 PM EST – Individual Interviews
Students will have one time slot during this window of time. Students should have received an email with more details on how to attend their interview.
5:15 PM – 5:45 PM EST – Group Interview Session 1
5:45 PM – 6:15 PM EST – Group Interview Session 2
Students will attend two group interview sessions with other prospective Scholars, and Faculty. Students should have received an email with more details on how to attend their group interview. 
6:30 PM EST – Live, Interactive Closing Session
Tune in to ask the dean of Oxford College, Dr. Douglas Hicks, questions in real-time.
Resources
---
Zoom
To participate in your assigned interviews and scholar sessions, you will need to download the virtual meeting program Zoom. To download Zoom, please go to zoom.us/download and select "Zoom Client for Meetings." Doing this prior to the day of your interview will give you the chance to feel comfortable with the program and help avoid any potential problems that may arise. We also highly recommend that you also join a test meeting to familiarize yourself with Zoom prior to March 27.
 On Friday, March 27: 
Open a web browser of your choice.
Go to emory.zoom.us.
Enter the meeting ID provided by Dylan Keene. Please note, different sessions will have different meeting IDs. Be sure you are entering into the correct one before you connect.
Click Join.

If this is your first time using Zoom, you will be asked to open the Zoom client to join the meeting.
Click Open Zoom Meetings (PC) or Open zoom.us (Mac).
In addition to inputting the meeting IDs, you have also been provided with a direct link for the specific interviews and sessions. The links and times can be found in the email message that was sent out previously.
Parents/Guardians:
We encourage you to view the video resources below:
Considerations for Parents of College Bound Students: Mental Health  and the High-Achieving Student
If you have any questions along the way, please do not hesitate to reach out to the Scholar Coordinator:
Dylan Keene
770.784.8438
dylan.keene@emory.edu