Steve Baker
Professor of Biology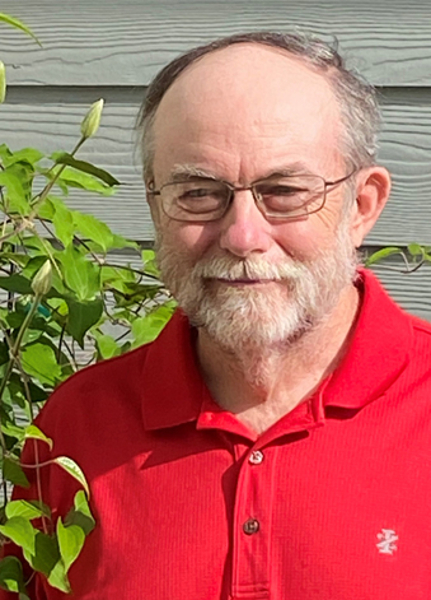 Teaching years: 1991-present/retires summer 2021
Dr. Steve Baker joined the faculty at Oxford College in 1990. He was born in Tennessee and earned a B.S. in Wildlife Management and a M.S. in Zoology (Stream Ecology) from Tennessee Technological University and a Ph.D. in Zoology (Fisheries Management) from Southern Illinois University. For three years, he worked as a Fisheries Biologist for the state of Arkansas.
Dr. Baker taught courses in Zoology, Cell Biology and Genetics, Anatomy and Physiology, and Freshwater Ecology while at Oxford. His research interests address stream ecology, the assessment of pollution impacts using aquatic organisms, and the biology of tardigrades (water bears) on Oxford's campus.  His research led to several publications. He was also active on many Oxford faculty committees, including the Faculty Advisory Committee, the first Tenure and Promotions Committee, the Science Building Committee, a Dean's Search Committee, and numerous faculty search committees. He also served as Chair of the Natural Sciences and Mathematics Division as well as Chair of the Biology Department during his time at Oxford.
For more than 20 years, beginning in 1991, Dr. Baker worked with Dr. Eloise Carter and Theodosia Wade as instructors in the Oxford Institute for Environmental Education, a summer continuing education program for K-12 teachers. This nationally recognized program emphasized the use of schoolyard habitats and scientific investigation in teaching ecological principles, and was funded annually through grant support from the Eisenhower Program for Higher Education, the Georgia Power Foundation, General Mills, and others. More than 400 teachers, primarily from Georgia, completed the program, which was taught at the Oxhouse Science Center.