Regina McGuire Barrett 23T
Director of Programs, Academic Affairs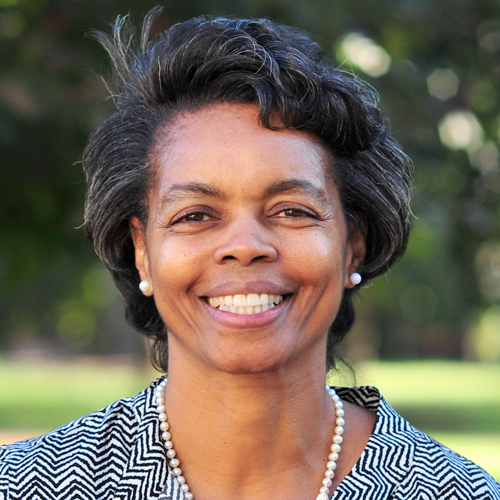 Mrs. Regina Barrett has been an employee at the university since 2003.  Currently she is the Director of Programs, Academic Affairs Curriculum & Internship Coordinator.
She started her career by working for Campus Life as an administrator and managed the front desk at the Student Center. There she fielded calls, questions, and supported students in various ways. She is a beloved staff member at Oxford and has helped hundreds of students over the years. In fact, the 2013 Class Gift Committee chose Mrs. Barrett to honor her with their class tree.
Over the years of employment, Mrs. Barrett has served in many different capacities and because of her hard work and dedication; she has been a recipient of the Oxford Pierce Award. She has also had a great influence over the faculty. She served as Senior Associate Director, Programs and Academic Affairs for many years supporting the Dean of Academics and Academic Services.
Ms. Barrett dedicates her professional life to Oxford College and its students, but also her volunteer time including volunteering at Oxford for many of the Emory Cares International Service events. She has supported and run in over eight Winship 5K charity races. In addition, she has supported Oxford's 5K races. Mrs. Barrett attends many Oxford student events such as the Black Student Alliance (BSA) programs, athletic games and awards programs, theater performances, and fund-raising activities. Over the years, she would also make a point to attend the Oxford Continuee Graduates Reception in Atlanta just to reconnect with those students she knew at Oxford.
In her new role, Mrs. Barrett will be taking on responsibilities where she will work directly with faculty again, but she will still keep her pulse on connecting and interacting with students.  Regina and Eugene have four children and nine grandchildren. In her spare time, she enjoys exercising, spending quality time with her family, and helping others.
Education:
Emory University, Candler School of Theology
Master of Divinity, currently enrolled, expected – Spring 2023
Georgia State University, J. Mack Robinson School of Business
Master of Science in Managerial Science, Analytics Management, August 2018
Georgia State University, J. Mack Robinson School of Business
Bachelor of Business Administration, Managerial Sciences, May 2014