Donté Flanagan 04Ox 06N
Certified Registered Nurse Anesthetist (CRNA)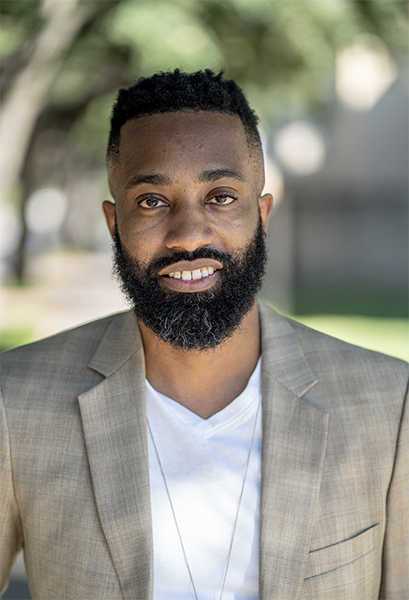 Independence, diverse equity, and financial freedom drive Dr. Donté A. Flanagan. Born and raised in Chattanooga, Tenn., those drivers are what carried him to a successful career as a Certified Registered Nurse Anesthetist (CRNA).
Today, he is dedicated to using his experiences with time management, resilience, and courage to motivate diverse students to consider what has traditionally been a homogenous profession. An advanced practice registered nurse in Louisiana, New York, Georgia, U.S. Virgin Islands, Alabama, and Tennessee, Dr. Flanagan has worked in five hospitals and medical centers over the past 14 years. As a CRNA, he provides anesthesia to patients in the areas of obstetrics, pediatrics, regional, neurological, thoracic, ear, nose and throat (ENT), orthopedics, gynecology, and trauma. Dr. Flanagan has served as a board member of the Diversity Nurse Anesthesia Mentoring Program (DNAMP), as well as an active member of the American Association of Nurse Anesthetists (AANA), a founding member of National Black Nurses Association of Greater New York City (GNYCBNA), and former member of the Oxford College of Emory Alumni Board, Emory University Nell Hodgson Woodruff School of Nursing Alumni Board, and Emory School of Nursing Graduate Committee.
He earned his Doctor of Nursing Practice at Columbia University, Master of Science in Nursing Anesthesia at Samford University, a Bachelor of Science at the Nell Hodgson Woodruff School of Nursing, and his degree from Oxford College in 2004. Through his professional work, community involvement, and public speaking, Dr. Flanagan aims to serve as a prominent voice and advocate for diversity throughout the field of nurse anesthesia. Today he leads this initiative through his Dream Big Mentorship Program. The program has created a community that not only mentors aspiring nurse anesthesia applicants, but supports students during their academic calendar as they battle the ups and downs of rigorous programs, and also helps guide new graduates as they navigate the job placement process, contract and benefit packages in an effort to increase fiscally responsible and financially independent practitioners who will further be the voice and the pillars of hope for the voiceless.
Dr. Flanagan is the author of Dream Big: And Awaken to Your Possibilities. The book explores how he discovered a calling in his career being a registered nurse anesthetist. He recently married Ashlee Flanagan and they live in New Orleans.