17 Oxford alumni among Class of 2023 100 Senior Honorary
---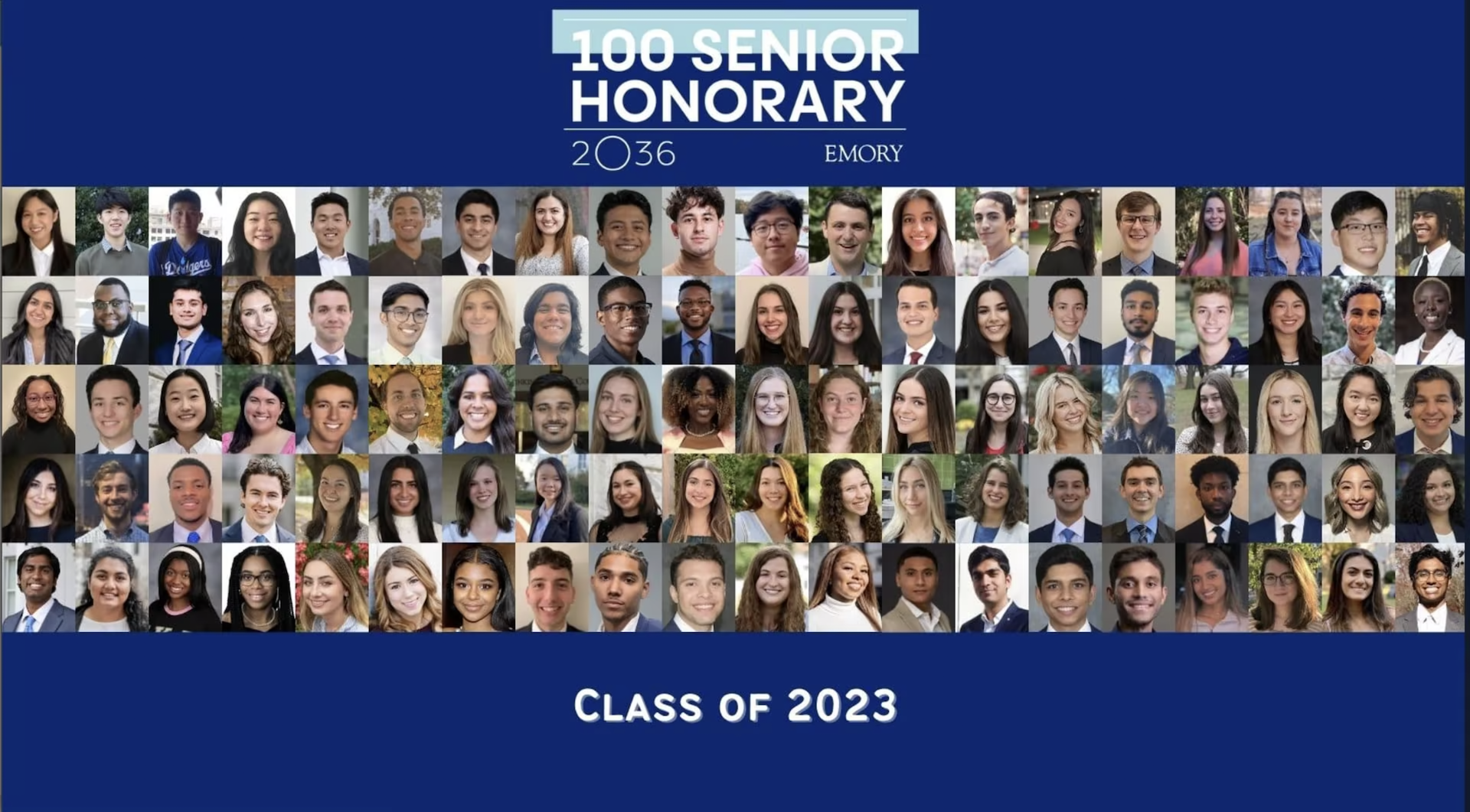 Oxford College alumni were well represented in this year's 100 Senior Honorary—a recognition of emerging leaders from the 2023 senior class.
17 Oxford alumni were included in this year's prestigious 100 Senior Honorary, an annual recognition of campus leaders, thought provokers, dynamic athletes, academic mentors, and community influencers from the graduating senior class. The students were celebrated at a ceremony on the Atlanta campus last month.
The 17 Oxford alumni are:
Audrey DeRossett 21Ox 23C
Balwant-Amrit Singh 21Ox 23C
Annabelle Zekeri 21Ox 23C
To see a full list of the 100 Senior Honorary and their individual Impact Statements, click the link below.