Oxford students conduct groundbreaking research at Emory's Hatchery
Daniel Christian and Kate Hilderbrandt •
---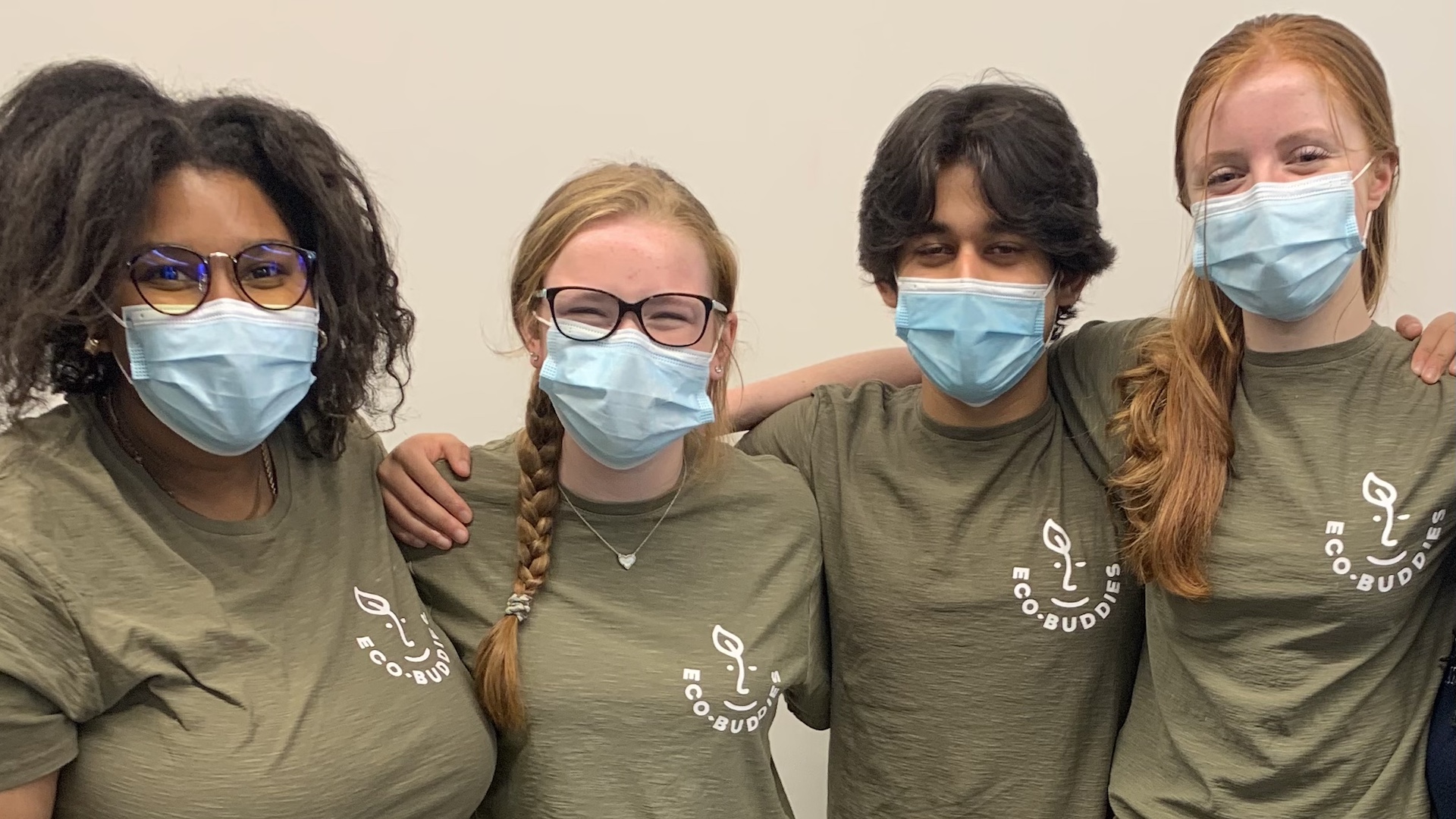 New research has led to the development of a biodegradable surgical mask prototype and a program to boost learning among young children in underserved communities
Oxford students are conducting trailblazing scientific research and creating new products and programs through The Hatchery, Emory's center for on-campus innovation. The Hatchery facilitates student/faculty collaboration on research and development designed to create positive change in the world. Oxford students are making their mark and are currently involved in some of the incubator's most exciting projects.
One such project is the Eco-Buddy Mask led by Oxford students Nejere' Onomakpome, Emma Martin, Trinity Peck, and Ashwin Giri, who together researched ways to create biodegradable surgical masks. In their Biomimicry class at Oxford, they learned that standard masks can take up to 450 years to naturally degrade, leaving millions of harmful particles to pollute our water systems and environment in the process. And, as scholars of various biological sciences, they had seen firsthand the amount of waste in hospitals and other medical settings.
Once they learned of this problem in the classroom, they decided they could find a solution with the help of The Hatchery—and they did. After an extensive search, they found biodegradable materials they believe to be suitable for a surgical mask and are now in the process of developing prototypes and applying for patents.
"We're dedicated to learning, researching, and networking with experts to create a prototype," Onomakpome said. "We're building a brand to create biodegradable PPE (Personal Protective Equipment) alternatives for a more sustainable healthcare system and to leave an impact on our generation and generations to come."
Stuart Zola, Innovator in Residence for Emory's Department of Academic Innovation who worked with the Oxford team, was impressed by the students' initiative and ingenuity.
"The Eco Buddy team has taken on a major challenge of reducing the long-term negative impact of the massive use of disposable surgical masks on our environment and ecosystems," Zola said. "They have worked together with the Hatchery team developing plans for a mask that is safe and effective while at the same time nontoxic to the environment upon disposal. Their work so far has shown that the successful development of the proposed mask will require considerable expertise, drawn from several different fields and technologies."
The Eco-Buddy Mask is not the only project helmed by Oxford students. Chan'cey Figures, who worked with The Hatchery through its summer micro grant program, developed a project to help young children in Yazoo City, Mississippi, improve their grade level on standardized tests. After starting group tutoring sessions for 100 elementary school children, those in the program saw a 50% increase on average exit exam scores. Figures has also raised more than $5,000 for school supplies in Yazoo City this year.