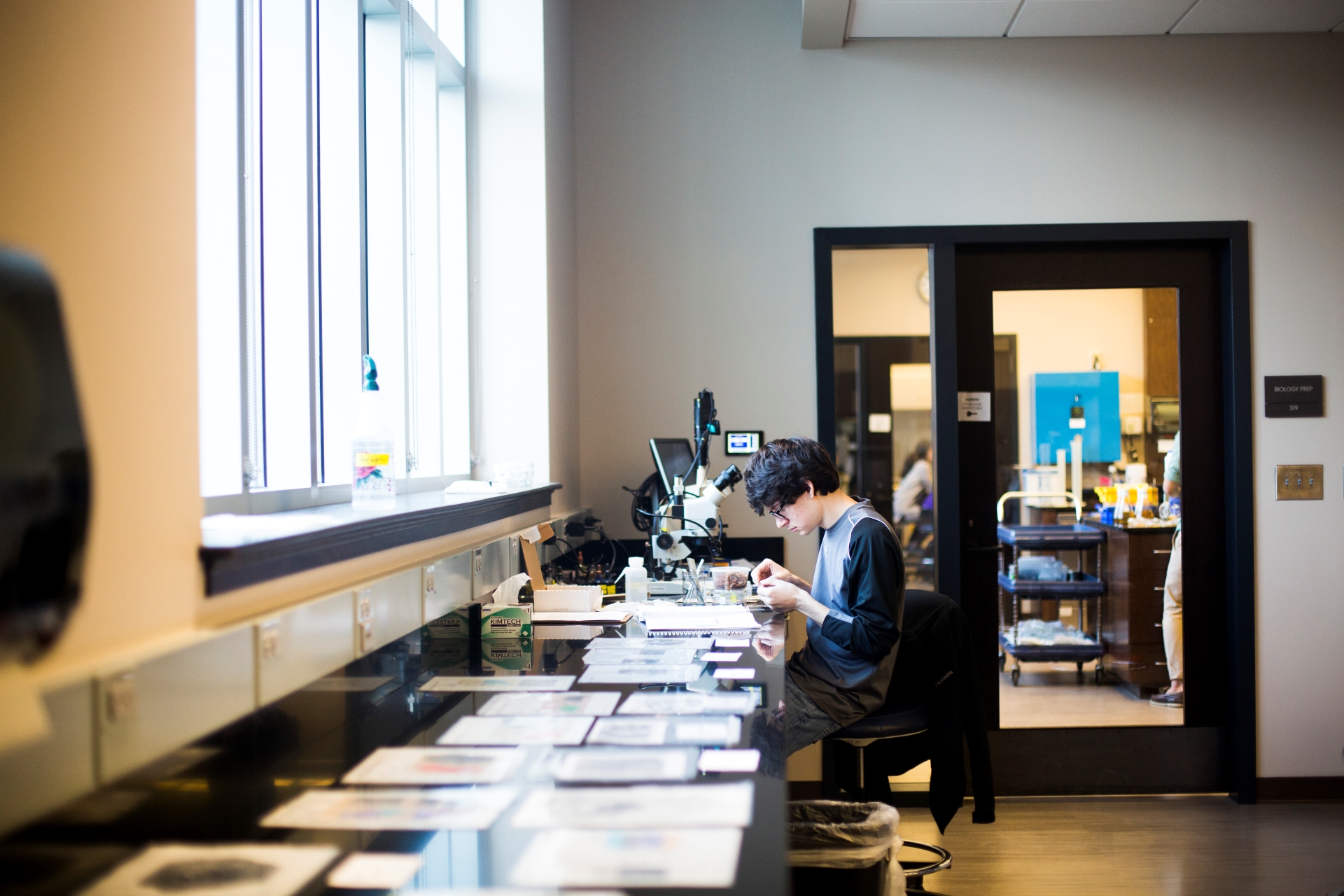 Academic Path
Oxford's innovative curriculum prepares you for an ever-changing, complex, and diverse world. Oxford faculty move from behind the lecture podium to collaborate with their students, inspiring them to explore and discover for themselves.
Oxford students take a broad range of academically rigorous courses to build an understanding across disciplines and fulfill their general education requirements. All Oxford students are working towards completing a general education program that leads to an Associate of Arts degree. Students will not officially declare their majors until they prepare for the transition to Emory's Atlanta campus in their second year.
Discovery Seminars/Academic Advisor 
Academic Advising is an integral part of the faculty-student relationship at Oxford College. Spring Start Oxford students will enroll in a Discovery Seminar Course led by a faculty mentor who will also serve as the student's faculty advisor.
Students will have the opportunity to meet with their assigned faculty advisors during Spring Start New Student Orientation. We encourage students and faculty to meet regularly throughout each semester to discuss the students' interests in majors and professional careers, research opportunities, course selection, and development of students' personal, professional, and scholarly identities. Discovery Seminar faculty will work with students to complete their Milestone Reflection (MLP_OX 101) in their final semester of study.
Academic Path to Graduation 

At Oxford, your academic path will be your own. You will have the ability to explore your interest while also fulfilling the General Education Requirements. Spring Start students will have a unique three semester experience, which is outlined in the Spring Admit Academic Path diagram. The diagram is an example of how a student schedule could be laid out across three semesters at Oxford. 


Spring Start students will be able to graduate with their Fall Start peers by taking classes elsewhere before enrolling at Oxford, obtaining AP/IB/Dual Enrollment credit from high school, taking additional credit courses some semesters or over the summer, or some combination of these options.
The Advising Support Center
Oxford College has a dedicated team to help students with routine academic requests, concerns, and other advising-related questions. The Advising Support Center (ASC) serves as a resource for Oxford Students as they navigate their academic career. The ASC also helps students connect with academic support programs like Supplemental Instruction and Academic Coaching. In addition to Discovery Seminar faculty advisors, students are always welcome to contact a member of the Advising Support Center by emailing oxadvising@emory.edu.