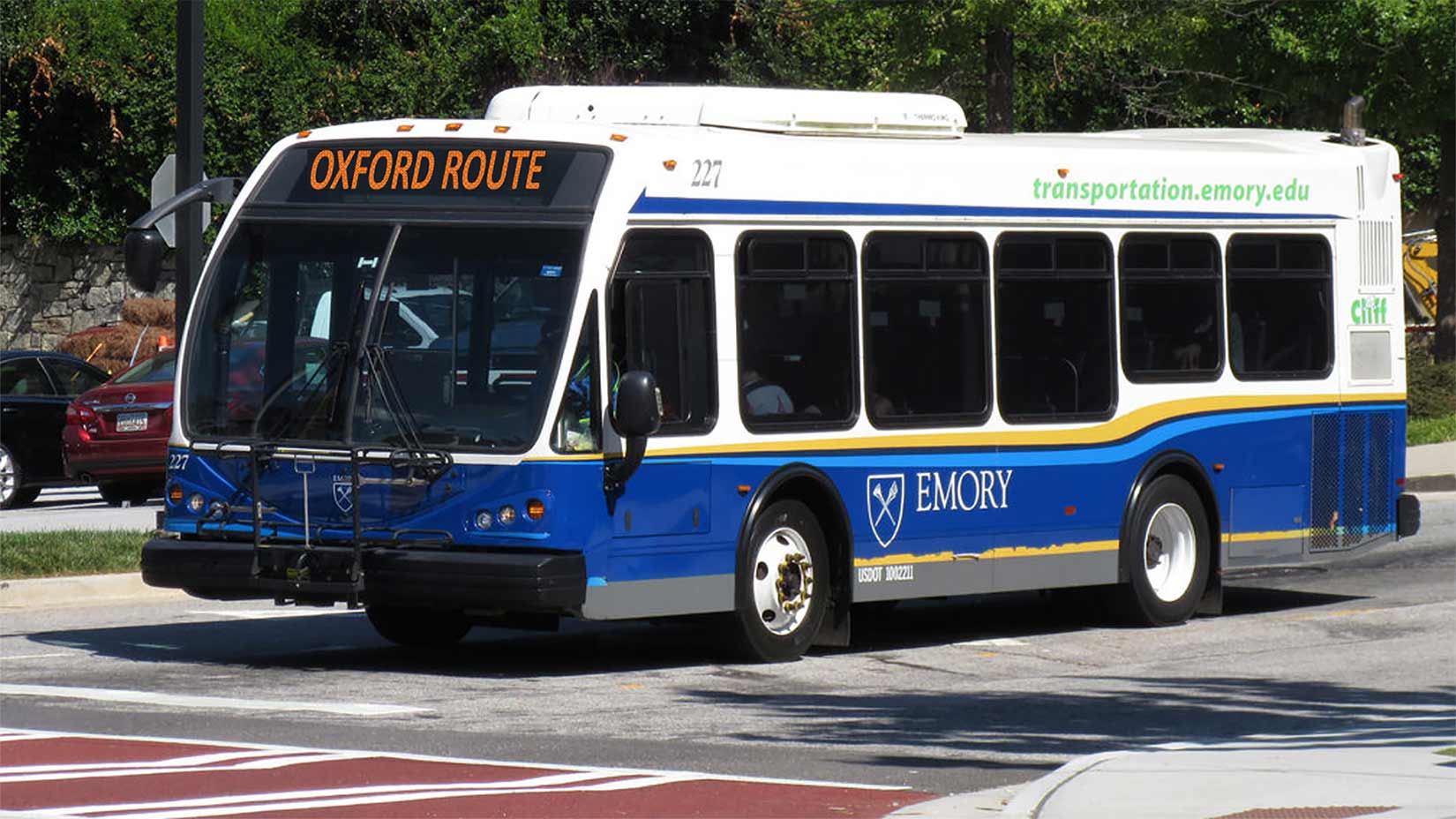 Transportation
Emory's Atlanta campus is a 45-minute drive from Oxford. It's a pretty direct trip, but there are other transportation options for getting to Atlanta or wherever else you need to go.
Shuttle Service to, from, and on Emory's Atlanta Campus
Cliff, the university's shuttle service runs on a regular schedule between the Oxford and Atlanta campuses—more frequently on weekends. The Atlanta campus shuttle system runs to the residential Clairmont Campus, where Emory upperclassmen live, to Emory-affiliated hospitals in downtown and Midtown Atlanta as well as to the nearby city of Decatur, a charming and walkable community. There's a shuttle to the Decatur MARTA transit station as well.
Other Shuttle Services
Students also can use local and airport shuttle services:
Enterprise CarShare
Oxford offers Enterprise CarShare, a service that allows students to rent vehicles by the hour, the day, and even overnight. Rentals include mandatory auto insurance, fuel, and roadside assistance. Students 18 years and older can apply to join Enterprise CarShare. International driver's licenses are accepted as well.
Electric Vehicle Charging
The parking lot adjacent to Fleming Hall offers two parking spaces with chargers for drivers of electric vehicles.
Uber
Uber serves the Covington/Oxford area.