President Jimmy Carter shares leadership lessons with students
---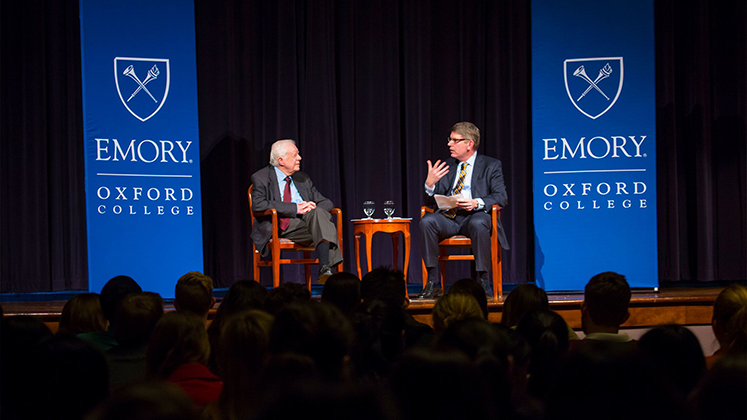 With leadership education a core theme of its mission, it's natural that Oxford College would seek out voices of experience to help enrich student perspectives.
And when it comes to leadership, why not reach for someone with a record of courage, character and integrity, who has demonstrated expertise across state, national and international platforms?
That's how former U.S. President Jimmy Carter came to join in discussion with Oxford College Dean Douglas A. Hicks at The Carter Center before a rapt audience of more than 300 Oxford students, faculty and staff.
View a special digital story on President Carter's lecture.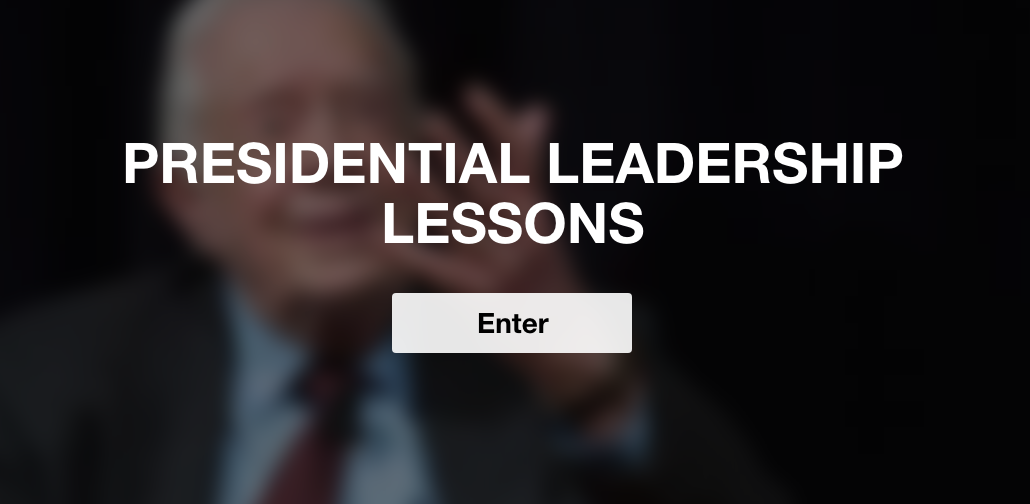 Share This Story