Oxford College opens new student center
---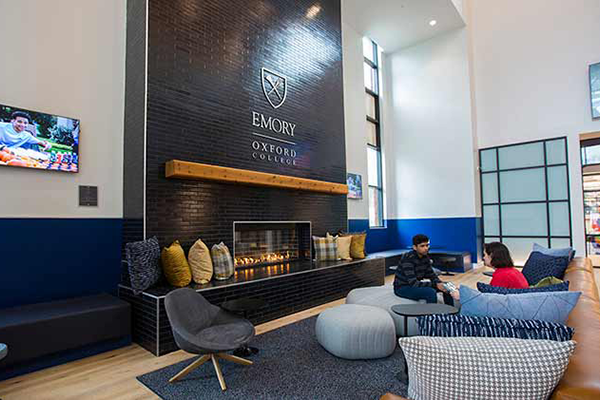 New buildings are frequently referred to as game-changing, but there is none for which that is more true than the Oxford Student Center (OSC).
The center, which opened to Oxford students in mid-January for spring semester 2020, is the first building in the history of the campus to be built specifically to support the life of students outside the classroom.
The OSC is located on the northwest side of the campus, on the site of the former college dining hall, which was superseded by a new facility in 2017. The building's design blends the 16,000 square feet of the dining-hall space with an additional 14,000 square feet constructed at the building's entrance, located at the intersection of Wesley and Pierce streets.