Veterans Day Spotlight: Jeff Anderson
---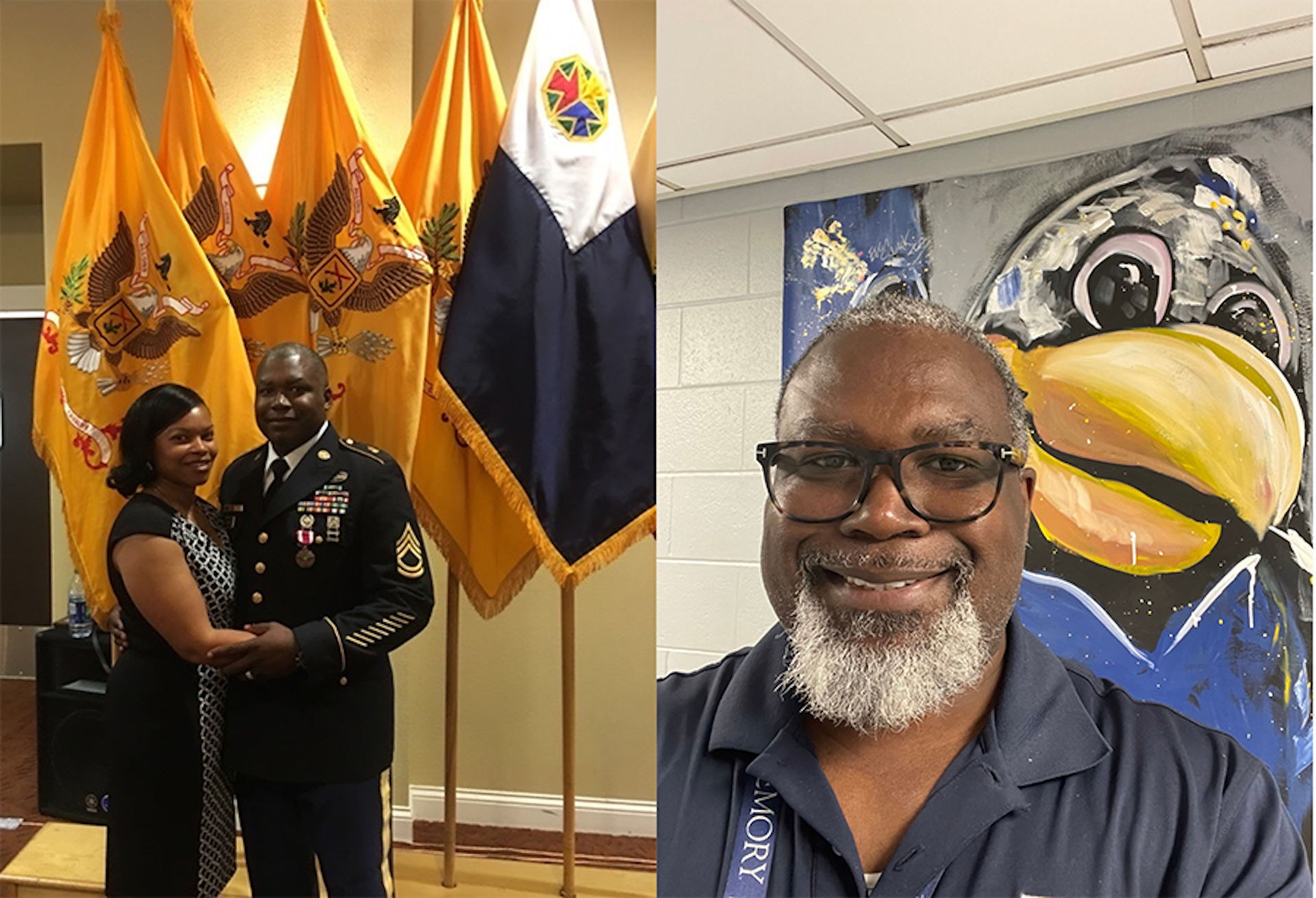 Jeff Anderson served in the United States Army for more than two decades before joining Oxford College as manager of the Transportation Department.
Transportation Manager Jeff Anderson learned his trade in the United States Army, and after 26 years of service, he brought it to Oxford College. 
In celebration of this year's Veterans Day, Anderson was featured as one of the many former members of the United States military working across Emory schools.
Under Anderson's purview, the Oxford College Transportation Department provides essential support to the entire community—shuttling students to off-campus programs, such as live science labs and community engagement experiences; arranging charter buses; and managing campus-wide parking.
Anderson served in the Army from 1991-2017, and his military occupational specialty (MOS) was transportation. He worked in just about every type of mass transport environment imaginable: railroads, trains, buses, shipyards, and more. He's thankful that the Army prepared him for life and work outside of military service.
"The way the military prepared me was by giving me leadership skills on multiple levels," Anderson said. "I've been in various leadership positions, from supervisor to manager. I've worked around senior executives. So, 26 years of military service—and me being in transportation for 24 years–has prepared me for my current position."
Julie Elion, Director of Auxiliary Operations, has worked with Anderson since he joined Oxford in 2021 and appreciates not only his expertise, but his calm presence and good humor:
"Jeff's management skills literally keep our campus running," Elion said. "When he joined us last year, he took our initial vision for transportation services and quickly brought it to fruition and then some. With him at the helm, I feel confident we will continue to not only meet, but exceed, campus expectations. I hope the rest of the Oxford community will join me and the Auxiliary Operations Department in celebrating Jeff and the many other veterans across campus."
As students, faculty, and staff across Oxford observe Veterans Day, Anderson encouraged everyone to take a moment to reflect on the veterans in their lives: "I would say remember all the veterans that have gone before us, remember the veterans that are here, and remember the veterans that are working at Emory and Oxford College."
Share This Story