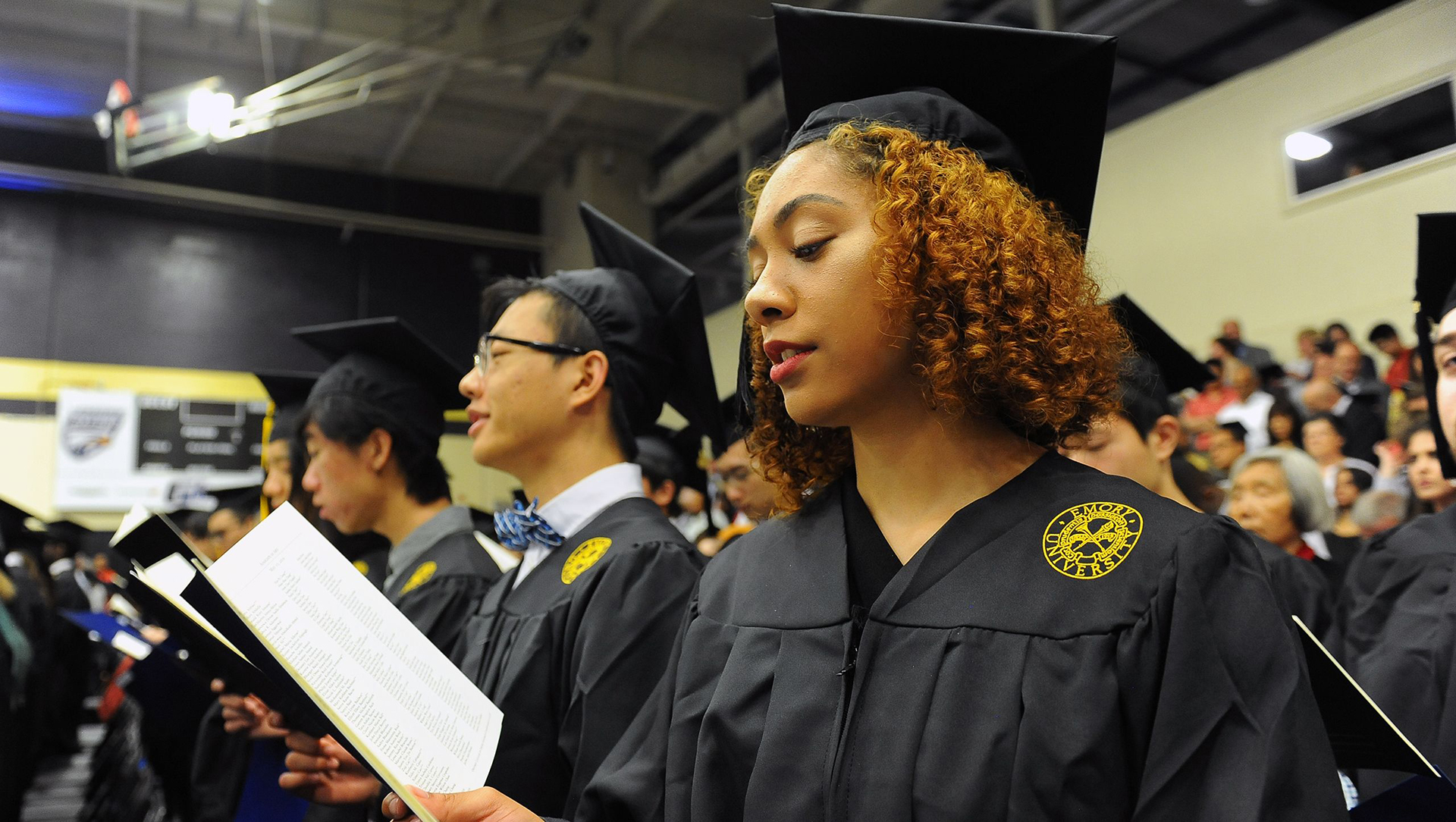 Student Instructions
We recommend that you return to this site frequently for event updates as details are subject to change.
Parking at 
Georgia World Congress Center
Oxford's ceremony will be held at the GWCC in Atlanta. Parking will open 2 hours prior to the event, and the GWCC doors will open only 1 hour prior to the event. Each ceremony will have a specific entrance in to the GWCC Building C. Look for outdoor signage at the event. 
Registered guests may request their parking permit for the Yellow Lot below.
Oxford College Parking Registration
There are shuttles at the lot for guests requiring mobility assistance.
Transportation to GWCC
Shuttles will be provided for students to attend commencement at the GWCC. Please follow the instructions below to make shuttle reservations departing the Oxford College Transportation Hub to the GWCC.
Please note that you must have a reservation to utilize the shuttle. Reservations must be made no later than Wednesday, May 12. (To provide the proper number of shuttles to meet the reservation needs, as well as to comply with charter company cancelation policies, there is a deadline for making reservations).
Reservations can be canceled on the day of the trip.
Visit oxford.emory.edu/oxfordshuttle to make your reservation.

Click on 2021 Commencement or the date 'May 15, 2021' to access the reservation portal.

When viewing the reservation sign-up sheet, you will need to select the departure time of 8:00 a.m. from Oxford College.

Fill out the required information. The process is step-by-step, and the application will walk you through it.
Face coverings are mandatory on the shuttles. Shuttle capacity is half of the actual seating to help ensure social distancing efforts.
Questions on creating or canceling a reservation, please email oxford.transportation@emory.edu.
GWCC Guidelines
Please note that graduates and guests are not allowed to bring balloons or food and beverages into the Georgia World Congress Center.
Photography 
GradImages will photograph graduates after they pick up their diplomas. A posed individual photo (without masks) also will be taken of graduates. Guests will not be permitted to leave their seats to take their own photos of graduates during the ceremony. Personal photos can be taken after the ceremony outside the Georgia World Congress Center.
Registering for Graduation and Tickets
Registration for this ceremony has closed.
Regalia (Cap and Gown)
All regalia purchases and rental requests should have been made by Sunday, April 25.