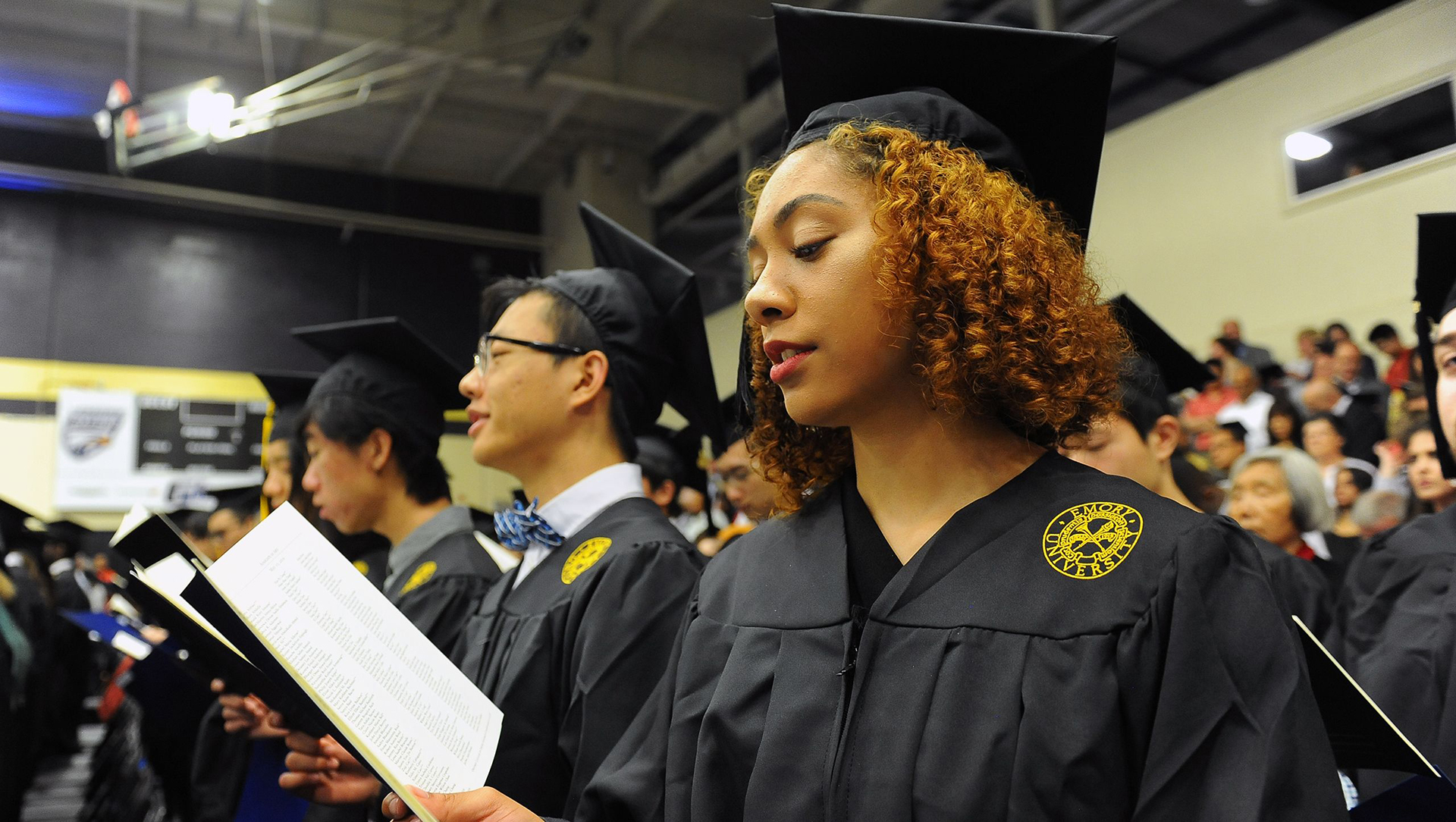 Student Instructions
We recommend that you return to this site frequently for event updates as details are subject to change.
Registering for Graduation
All graduates will need to register themselves and their guests via MarchingOrder by April 25th, 2022. You will receive an email from via MarchingOrder with a unique link.
Regalia (Cap and Gown)
Students can purchase their custom Emory regalia from the Gilbert Bookstore located in the Oxford Student Center. 10:00 a.m. - 6:00 p.m. daily excluding Saturday and Sunday.

Taxes not included in prices below
hat, gown, and Emory black tassel: $71.98
cap only: $10.98
tassel only: $10.98
Gowns are made from 100% post-consumer plastic bottles. These gowns have a smooth finish and are softer to the touch than traditional polyester. Recycling bins will be available at Commencement for those wishing to further aid in the sustainability effort.
All regalia requests must be made by Sunday, April 25th. No rentals to students. Rentals are only available to faculty and staff.
All regalia will be at the bookstore. For students who graduated early and are at Emory they should contact Heather LaFleur, Asst. Director, to request the gold tassel for the AEU honor graduates. These students can purchase their regalia at Emory. They do not have to return to Oxford to make the purchase.
Photography
GradImages will photograph graduates after they pick up their diplomas. A posed individual photo also will be taken of graduates. Guests will not be permitted to leave their seats to take their own photos of graduates during the ceremony. Personal photos can be taken after the ceremony