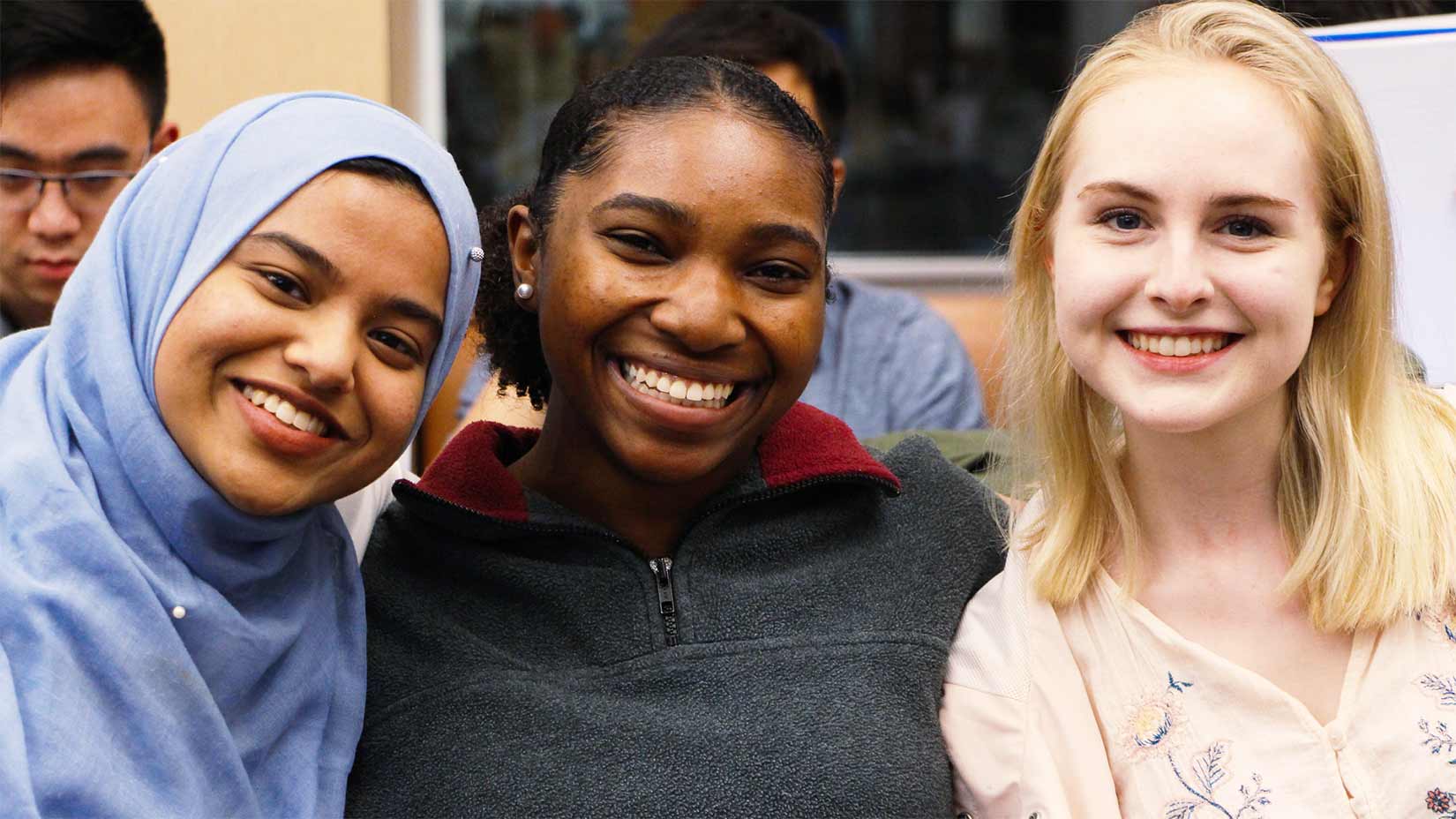 Diversity and Inclusion
Oxford College considers our campus diversity one of our greatest strengths. Whether you're learning about a Hindu festival, discovering what makes a perfect empanada, or meeting someone you don't know from your home city, these experiences can transform your worldview.
It's not something we can teach you in a classroom. It's something that comes from the students you meet, the experiences you share, and the openness of your own mind.
Oxford's embrace of diversity is multidimensional. We pride ourselves on the mix of people, beliefs, values, and social circles that make up our campus.
Here, a diverse community is composed not only of different ethnicities, races, and religions but of different socioeconomic backgrounds, locations, and life experiences as well. Student clubs and associations such as the Muslim Student Association, Oxford Pride, and the Black Student Alliance host events to promote unity on our campus.
In fact, all kinds of student organizations seek to promote understanding of differences through meetings, campuswide programs, and charitable efforts.
Campus groups are open to any Oxford student and are chartered through the Oxford College Student Government Association and include the African Caribbean Students Union, the Hindu Student Association, and OLE (Organización de la Lengua Española).
The Office of Diversity and Inclusion provides programming and services to diverse individuals, clubs, and organizations including all human identities, race, age, gender, sexual orientation, religion, heritage, national origin, socioeconomic status, language, and ability. The office is here to help you achieve academic success and to educate the campus and surrounding community.
Anothy Mize Jr.

Diversity Coordinator

Office of Diversity and Inclusion

Office Hours: Monday–Friday, 8:30 a.m.–4:30 p.m.

Office Location: Candler Hall, Room 215

Oxford College of Emory University 810 Whatcoat Street Oxford, GA 30054

anthony.mize.jr@emory.edu 770-784-4527