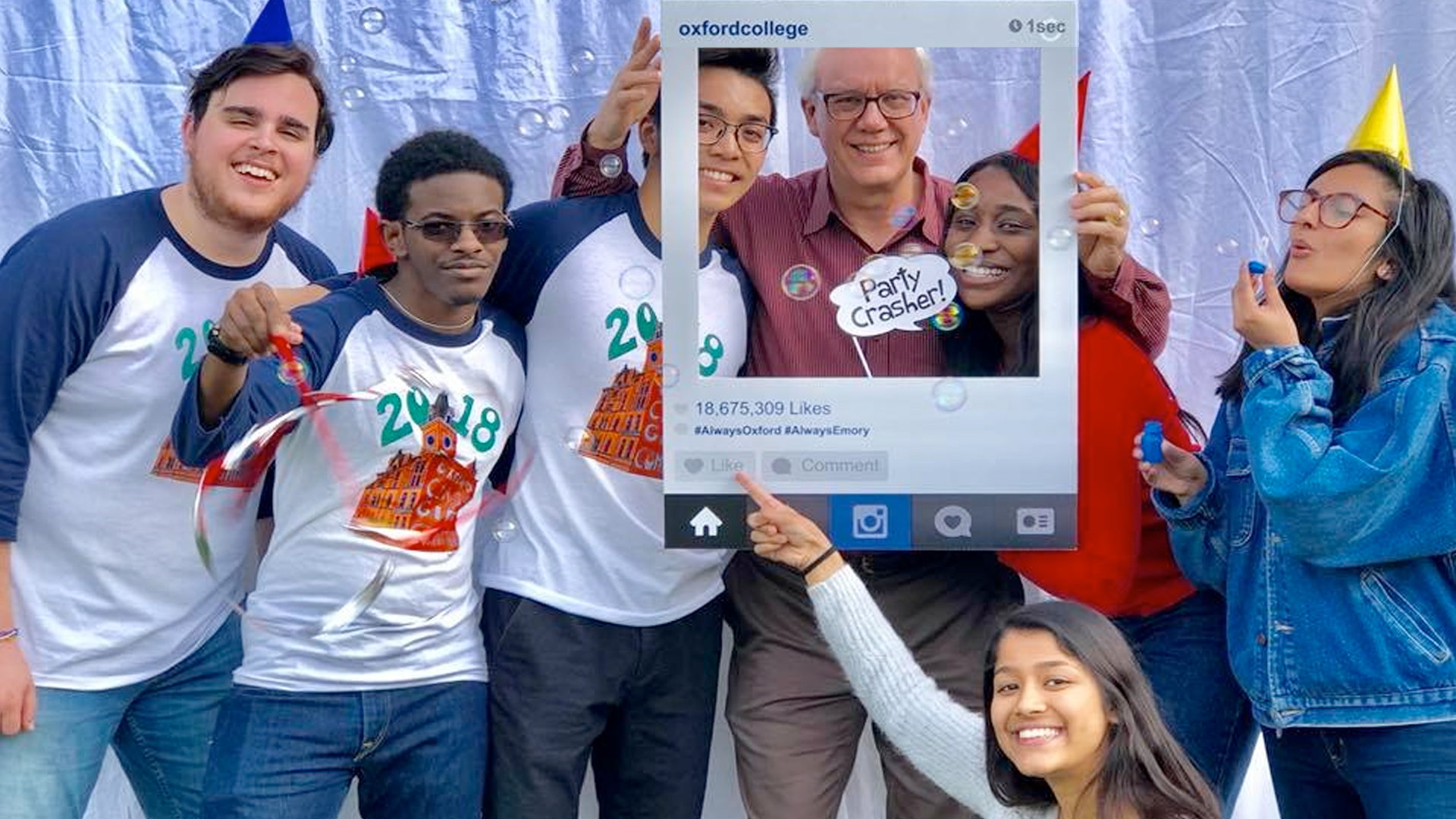 Class Gift
To assure that the Oxford experience continues to thrive and grow, and to allow students to express their commitment to the college, each year the sophomore class conducts a Class Gift Campaign with a goal of 100 percent participation from all students.
Oxford Class Gift Committee Mission
The mission of the Oxford Class Gift Committee is to raise critical dollars for Oxford College by facilitating ongoing relationships with students, alumni, parents, and friends, and by increasing their annual participation in financial support of the University.
Oxford Class Gift Committee
The Oxford Class Gift Committee assists the Advancement and Alumni Engagement (AAE) in its efforts to establish a culture of giving among the students at Oxford College. A primary function of the Committee is to develop student philanthropy toward the university, while educating students on the importance of staying connected to the Emory community during their college career and after graduation. Members of the Committee represent students from the sophomore class who participate in the planning and execution of Class Gift events, solicitations, and marketing strategies.
Detailed Description of Duties for Oxford Class Committee Members:
Coordinate, promote, and attend Class Gift events and Committee meetings.
Make a leadership gift to the Campaign in order to demonstrate their support of the Class Gift.
Encourage fellow Committee members to give in order to ensure 100% participation.
Publicize and promote the Class Gift Campaigns to Oxford students and others in the Oxford community.
Identify and recruit future student leaders to serve on the Oxford Class Gift Committee.
Establish partnerships between leading campus organizations to increase visibility and awareness on campus.
Qualifications
All Committee members must be current Emory University undergraduate students at Oxford College who are energetic, enthusiastic, and interested in improving their university community.
Students, faculty, staff, parents, alumni, and friends often choose to make their gifts in honor of family members, favorite professors and others who positively influenced them during their time at Oxford.

We appreciate any contribution, no matter the size. We encourage a gift of $20.23 or more in recognition of the Class of 2023. 
For more information about the Oxford Class Gift Committee or if you have any questions, please contact Tammy Camfield 89Ox 91C, senior director of advancement and alumni engagement at 770.784.8314 or tcamfie@emory.edu.
Thank you in advance for your support!
Members of the 2022 Oxford Class Gift Committee include:
Sarah Bekele
Jiaqi Chen
Roxanne Chou
Devin Gee
Harrison Goldberg
Nguyen Ho
Jenna Holton
Jerry Hong
Hailey Hunt
Kelly Kim
America Ruiz
Patrick Walsh
Maina Wanjigi