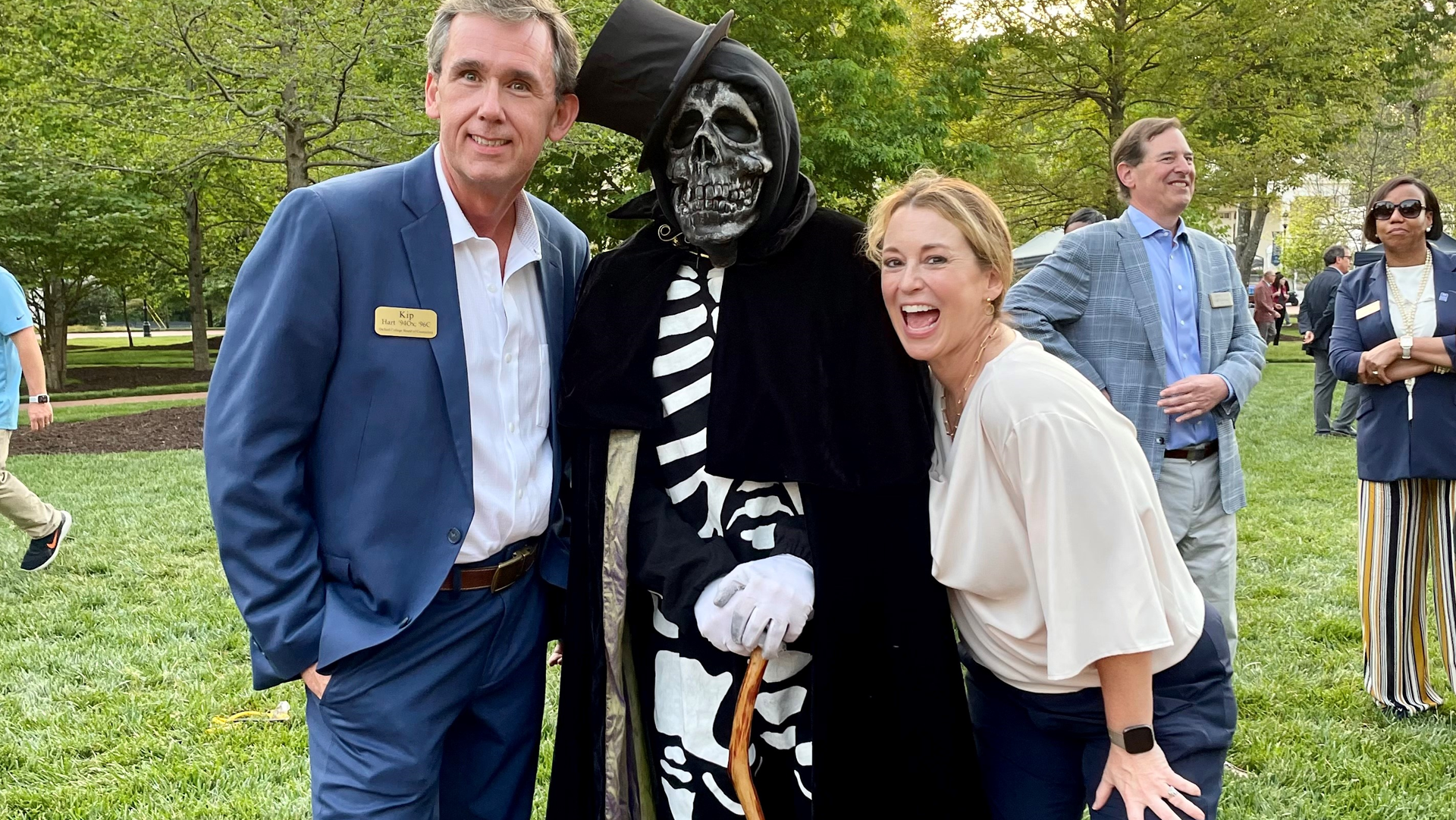 Alumni Events
Oxford alumni events help you stay connected with your classmates, while at the same time providing a chance to meet current students. Mark your calendar for these events.
Oxford Reunion Weekend
Classes ending in 3's and 8's will celebrate on April 29, 2023!
We hope you will join us for Oxford College Alumni Reunion Weekend to celebrate your reunion! It will be a time of getting together with your classmates and friends, reconnecting with your favorite faculty members, and learning about and seeing what's new on our amazing campus!
For any questions, please contact Necol Ronda Brown 11Ox 13C, Reunion Chair, at 305.978.6173 or necol.rondabrown@gmail.com.

Celebrating milestone reunions are Oxford classes
45th ~ 1978
40th ~ 1983
35th ~ 1988
30th ~ 1993
25th ~ 1998
20th ~ 2003
15th ~ 2008
10th ~ 2013
5th ~ 2018

Note: The Oxford College Reunion Weekend is kid friendly. Children under 12 years old are welcome free-of-charge. $35 per person and includes dinner, beverages, a t-shirt, live music, and carnival activities!
GOLDEN EAGLES
All alumni in the classes prior to 1973 are members of the Golden Eagles. The luncheon is at 11:00 AM followed by tours of campus.
$25 per person and includes lunch, an Oxford gift and a keynote speaker.
---
Oxford 50th Reunion Weekend
The Oxford Class of 1973 will CELEBRATE May 5-7, 2023!
Join the Class of 1973 to celebrate your exciting milestone reunion! Reconnect with friends (and make new ones), reminisce, and rediscover what makes the Oxford community special.
Stay Connected with Classmates
Have you fallen out of touch with a friend? The Emory alumni directory helps alumni search for old friends, former classmates, and other alumni around the world. If you haven't already, find out how you can register for the Emory Online Community. A current email address is required. And while you're there, please remember to update your contact information so your friends can get in touch or join the class Facebook group – Oxford College of Emory University Class of 1973 Alumni. 
Join BrightCrowd to learn more about what your classmates are doing. This is a digital book which provides an easy way for groups to connect and re-connect.
It is private to only those allowed access and easy to create your own profile page.  This platform is great for those who cannot attend the reunion in person or a helpful tool to learn more about one another.
https://emory.brightcrowd.com/1973/sign-in/
Giving in honor of your 50-Year Reunion
Your 50-year reunion is not only a chance to celebrate lifelong friendships, recognize the accomplishments of classmates, and commemorate an important milestone in your life with Emory, but also marks an occasion to give back to your alma mater and support current and future generations of talented Emory students. Our alumni take the lead in philanthropy, supporting amazing students, brilliant faculty, and incredible research and programs. We hope you will continue this tradition and consider making a celebratory gift in honor of your 50-year reunion to an area of Oxford personally meaningful to you.
For any questions, please contact Tammy Camfield 89Ox 91C at 770.784.8314 or tammy.camfield@emory.edu.