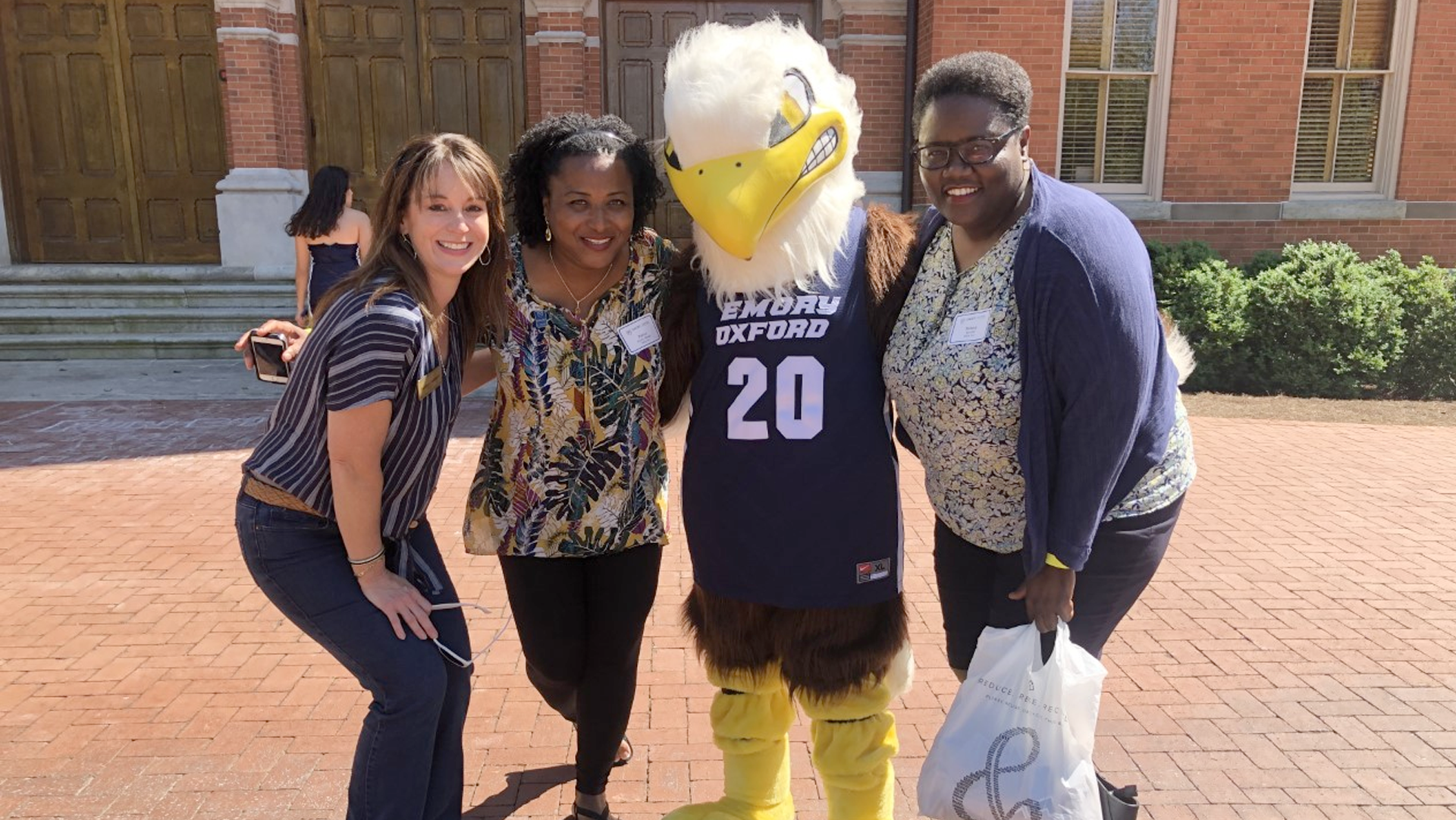 Alumni Events
Oxford alumni events help you stay connected with your classmates, while at the same time providing a chance to meet current students. Mark your calendar for these events.
New Student Welcome Orientation
Oxford College will welcome members of the 2024 entering class and their families at the New Student Orientation on Friday, August 19. Please join us in welcoming these students to Oxford and volunteer all day or even just a few hours.
Can you remember back to your own move-in day? Help us welcome our new students to the Oxford community while reconnecting with other alumni. See all the changes to our beautiful campus (including the new student center), visit with professors and staff, and enjoy a meal in the newest dining hall. Stay for the traditional Coke Toast and then for dinner with other alumni volunteers.
Friday, August 19, 2022
10:00 AM - 5:30 PM
Stay Connected with Classmates
Have you fallen out of touch with a friend? The Emory alumni directory helps alumni search for old friends, former classmates, and other alumni around the world. If you haven't already, find out how you can register for the Emory Online Community. A current email address is required. And while you're there, please remember to update your contact information so your friends can get in touch.
Giving in honor of your 50-Year Reunion
Your 50-year reunion is not only a chance to celebrate lifelong friendships, recognize the accomplishments of classmates, and commemorate an important milestone in your life with Emory, but also marks an occasion to give back to your alma mater and support current and future generations of talented Emory students. Our alumni take the lead in philanthropy, supporting amazing students, brilliant faculty, and incredible research and programs. We hope you will continue this tradition and consider making a celebratory gift in honor of your 50-year reunion to an area of Oxford personally meaningful to you.
For any questions, please contact Tammy Camfield 89Ox 91C at 770.784.8314 or tammy.camfield@emory.edu.
Oxford Reunion Weekend
Classes ending in 3's and 8's will celebrate in April 29, 2023!
Please check back for more details in the coming months. For any questions, please contact Tammy Camfield 89Ox 91C at 770.784.8314 or tammy.camfield@emory.edu.